Corporate Framing: Tell Your Business's Story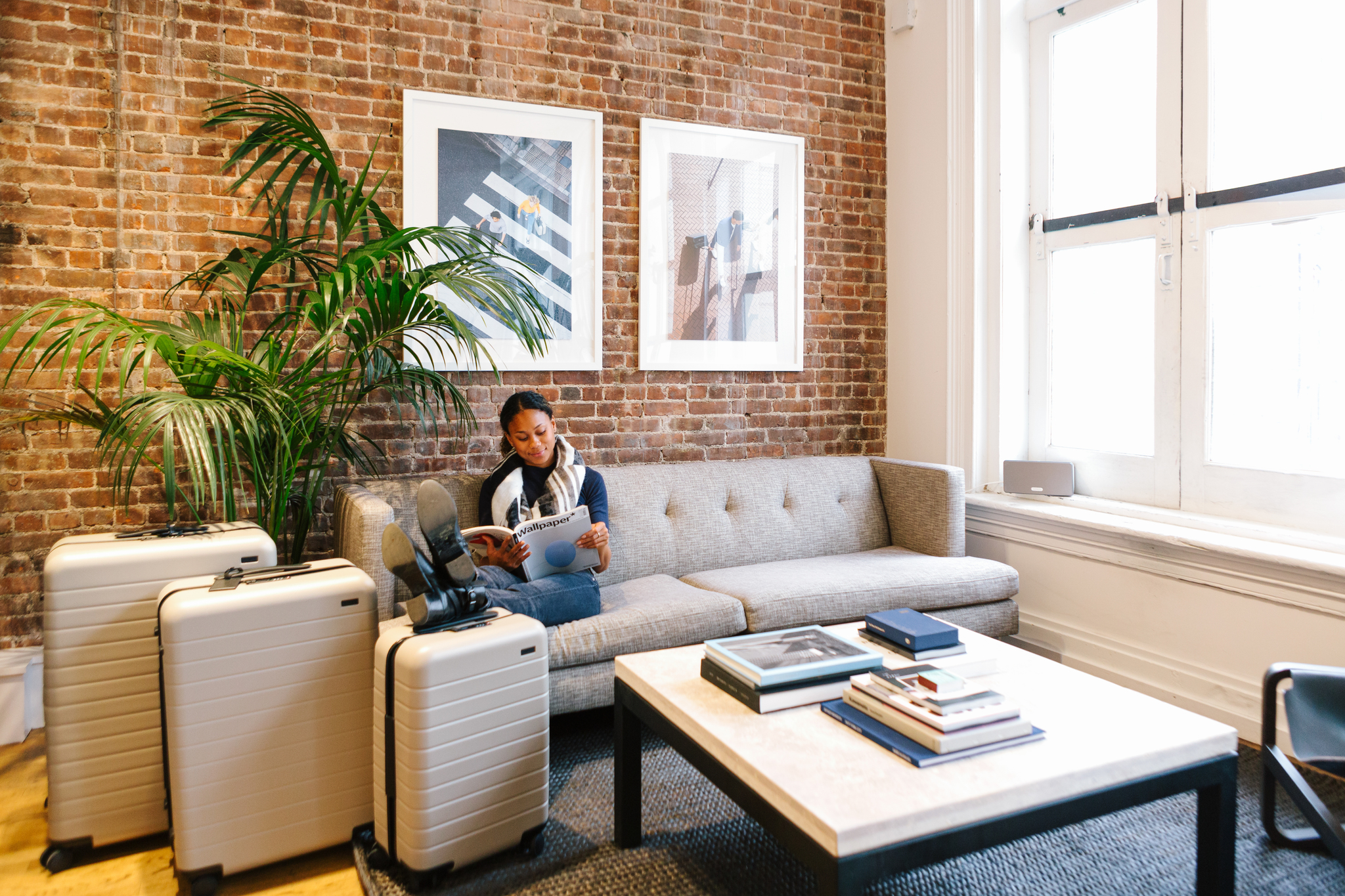 Our mission at Framebridge is to make it easy for people to frame their story through the collected artworks, mementos, and photos that are most important to them. In the two years since we've launched, we've also increasingly helped businesses custom frame their most important items. These companies are building beautiful workspaces that inspire their teams and mark their greatest accomplishments. Whether it's company values posters, team photos, media hits or sourced artworks, we're proud to help companies create inspiring workspaces that put their culture on display.
Today we're excited to roll out Framebridge Corporate Framing that makes the our experience faster, smoother and more personalized for our corporate clients. If you have a framing need for your workplace, whether putting up posters in the office or commemorating your team's amazing work, Framebridge can handle your project quickly and without hassle. Companies that sign up will receive:
1:1 support from a Framebridge team member, committed to

supporting you through design, ordering, and billing.

Management of your project from start to finish.

Easy ordering. We'll accommodate your orders no matter the size.
Free ground shipping, with freight shipping available.
Quick turnaround for your projects.
Flexible payment options.
Corporate giftng plans (helping you gift your partners).
In shaping this program, we've had several amazing companies work with us to bring their office walls to life, including Instacart, Poppin, Away, Shinola, Cava Grill, TheRinger.com, Compass and many others. Today we're excited to open this program for any company. We'll even help your company get started - apply at the business program page and we'll give you a promotional credit to frame an item that represents your company culture.
We believe beautiful, inspiring offices are vital to reinforcing company culture, increasing employee pride and improving office productivity. In a Framebridge-sponsored survey of 1,000 US office workers, 76% of respondents said that they found their office decor uninspiring and not representative of company culture. We take that as our challenge to bring a bit more fun and inspiration to the American workplace.
Susan Tynan, Founder & CEO
Framebridge's corporate framing program works across industries. We work with clients to provide custom framing for their corporate offices, retail locations, restaurants, hospitality settings, hotels, commercial properties, universities, schools or anywhere with walls for frames.
Have a need for corporate framing?