Embroidered Photographs & Family Roots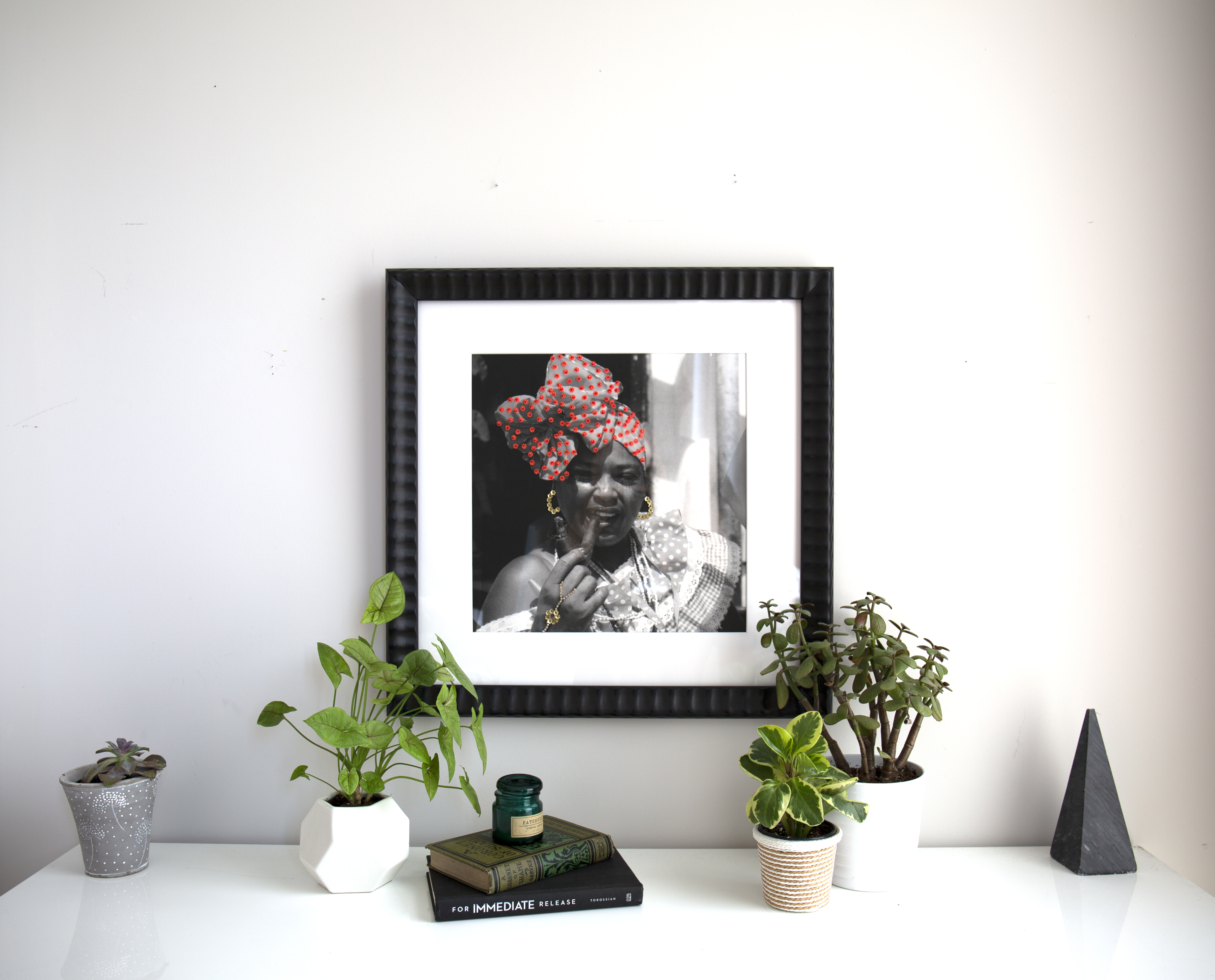 Brianna Fano founded SwatchHub, an embroidery and embellishment studio in New York, after a ten-year stint in the fashion industry. At SwatchHub, she creates captivating pieces from a variety of materials. Her most recent series features original photography printed on canvas and strategically embellished with beads and thread. Here is the story behind Brianna's new collection in her own words.
___________________________________________________
"I was always surrounded with a strong entrepreneurial sense that I have been especially exposed to by my father's side of my family who came here from Cuba. They arrived in Miami with nothing when [my dad] was 11 years old. He started working as a young boy at any job that he could and built his way up to owning his own construction company, building hundreds of houses in Miami. He always taught me to have a business mind and pushed me to pursue my dreams.
In June I called my best friend since we were 10 years old and asked her, "Hey, you want to go to Cuba? I'm pretty sure this is going to be controversial in my family, but I really feel something inside of me is missing. I need to see where my family is from." Within the day we had tickets to Havana.
My best friend, Lauren Miggins (being the incredible photographer that she is) brought her camera and really captured this trip and all of the special moments. I had never had a more cultural connection to a place: the people, the warmth, the food. Though it was very hard and sad to see the lifestyle, there is still such a warm, artistic, and welcoming community in Cuba that I decided to depict it in this collection for this special giveaway.
For this project we are taking some of the images of Cuba, printing them on canvas in black and white. I am manually adding in colors (with thread and beads) of the original photos to highlight that even though there is sadness, there is still such a brightness that shines through the people of Cuba."
You Might Also Like...