Cocktail Napkin Pact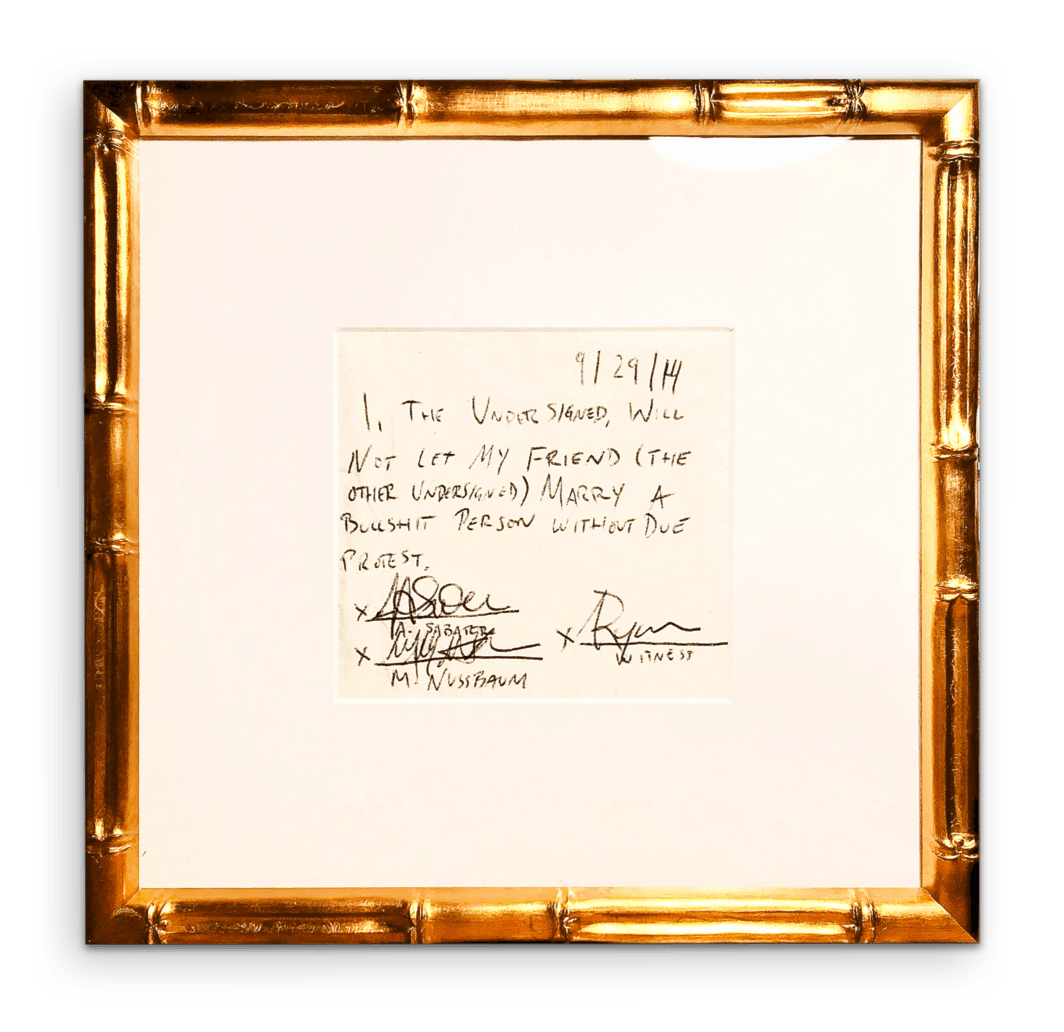 "I, the undersigned, will not let my friend (the other undersigned) marry a bullshit person without due protest."
Amanda and Molly, BFFs and de facto contract negotiators, were serious about their prospective spouses. In 2014 they'd been out of college a couple of years and were living in Brooklyn. Many of their friends were pairing up. "Our friends were getting married and we didn't know about a lot of the people they were marrying," Amanda says,"We were drunk and talking about dating and the problems in this forsaken dating world. We decided that we wouldn't let each other make a mistake."
So, they made it official. Drafted after a few drinks at a bar in their neighborhood, the two signed a cocktail napkin promising that they would not let each other marry a less than stellar partner. Ryan, the bartender (who could not be reached for comment) acted as their witness.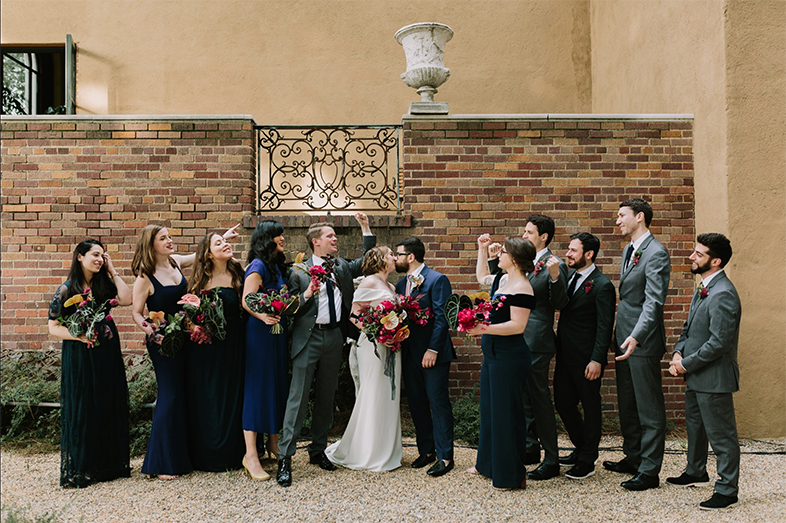 Fast forward to December 2019. Amanda stood in Molly's wedding after giving their framed napkin contract to the happy couple as a wedding gift ("My hoarding tendencies finally paid off!", Amanda says proudly.) Stephen, Molly's new husband and notably great guy, was thrilled to have Amanda's endorsement.
Have something special like Amanda's napkin contract to frame for Valentine's Day?