Cheering for the "Gelders"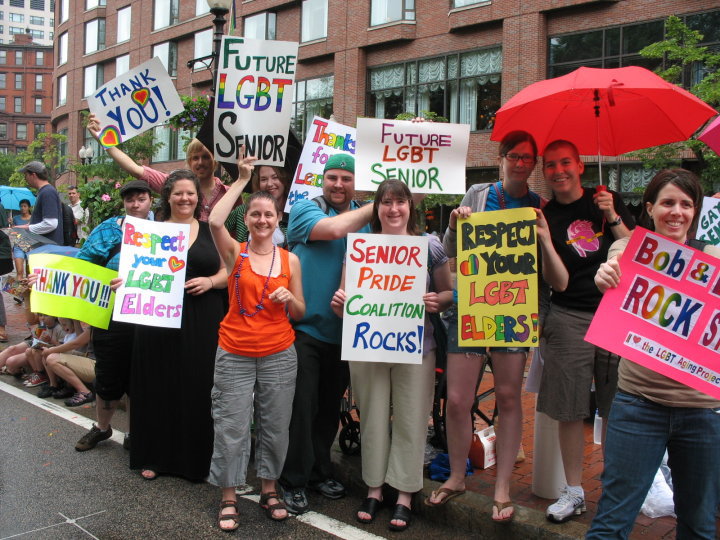 "My wife Kate (middle in orange tank top, holding the 'Future LGBT Senior' sign) was a social worker at Somerville Cambridge Elder Services. One of her many roles was as their LGBT Liaison and chair of the LGBT Task Force. She did a lot of work for and with queer seniors, who she lovingly called her "gelders" (short for gay elders). The Boston Senior Pride Coalition always marches (and some ride) in the Pride Parade.
In 2010, Kate was recovering from surgery and couldn't march so we decided to organize a cheering squad for the gelders. It was a wet and rainy Pride that year so it was an extra fun surprise for them to see us out there supporting them. This photo has special meaning to me now because Kate died unexpectedly in 2014 at age 41. Seeing this picture used to break my heart. And it still does. But it also reminds me to make the most of every day we have."
—Tina C.