Black Artists Print Shop: Meet Ashley Adams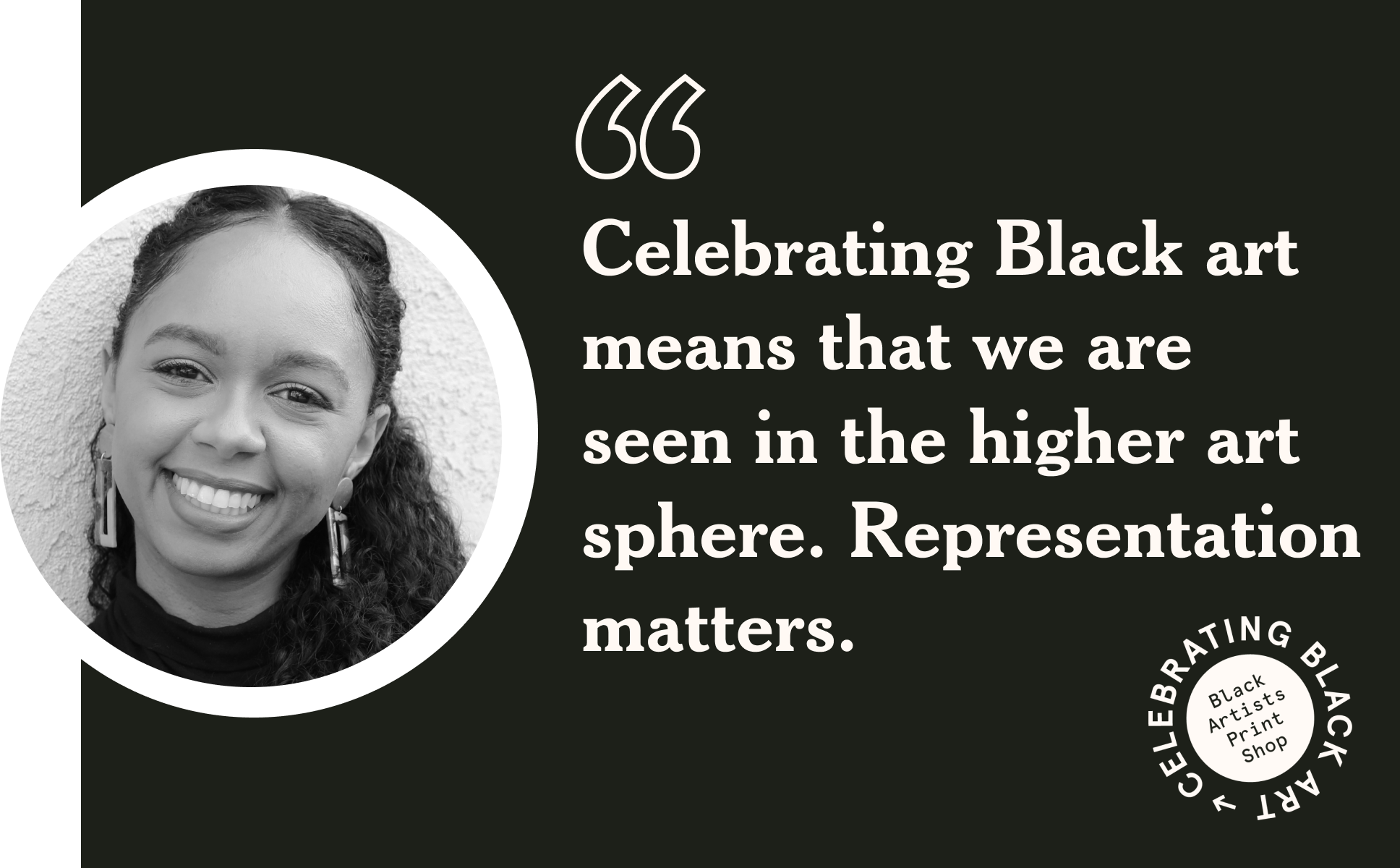 About the Black Artists Print Shop: The Black Artists Print Shop is part of our ongoing work to help advance racial equity within our communities. We aim to create spaces for Black artists—places where you can find their work, hear their stories, and support their businesses. Our fourth collection's theme is celebrating Black art. To do so, we're elevating ten distinct voices by highlighting the artists' answers to the question: "What does celebrating Black art mean to you?" Their answers represent a breadth of opinions on what Black art is, how we can support it, and the importance of representation.
About Ashley: Ashley Adams is an artist and designer fueled by green tea and flanked by dogs. Her current artwork references personal experiences living as a biracial woman in America and has been exhibited in numerous galleries and shows like the Eduardo Lira Art Gallery at Miami Art Basel, where she was a semi-finalist.
You're both a painter and a designer. How did you build these two skill sets?
Yes, I am a painter and designer! I would say design came to me during college—as a focus for a degree! I knew I was going to be an art major, but I didn't know what type of concentration. So I studied graphic design undergrad, and got my master's in design as well.
But painting, I would credit that to childhood—drawings and scribbles, the art classes in middle school. But I really honed in on painting as a medium after college.
They've both been in my life but one a little longer than the other.
"Embrace" and "Be Still" both incorporate glimpses of a face, blended into beautiful, almost other-worldly landscapes. Can you tell us about the inspiration and process behind these works?
As far as process and inspiration for both pieces, I would say I am really into forms and into negative space. Also, I got inspiration going back towards my master's thesis of trying to frame a subject or a person in another perspective.
So both of these pieces, once you look at them for the first time, you might see it one way. But the second time, you might see it a different way. So in "Be Still," you can see a face full-on, but there's also a secondary face in there as a side view.
A lot that form and perspective was brought into the composition. And I like the simplification of the paintings. So the viewer can take it in. A lot of times people see minimalist paintings as kind of boring, but I want to change that.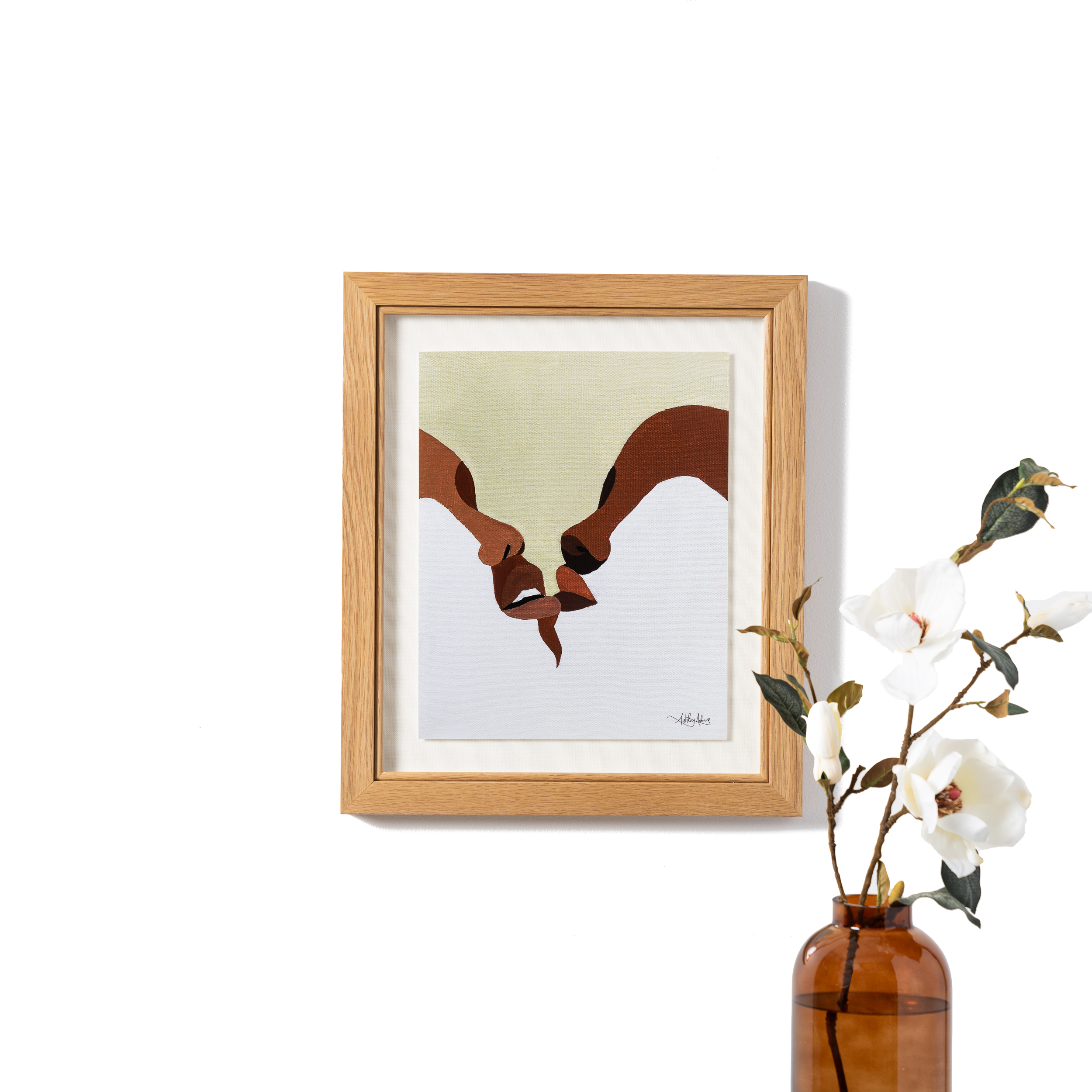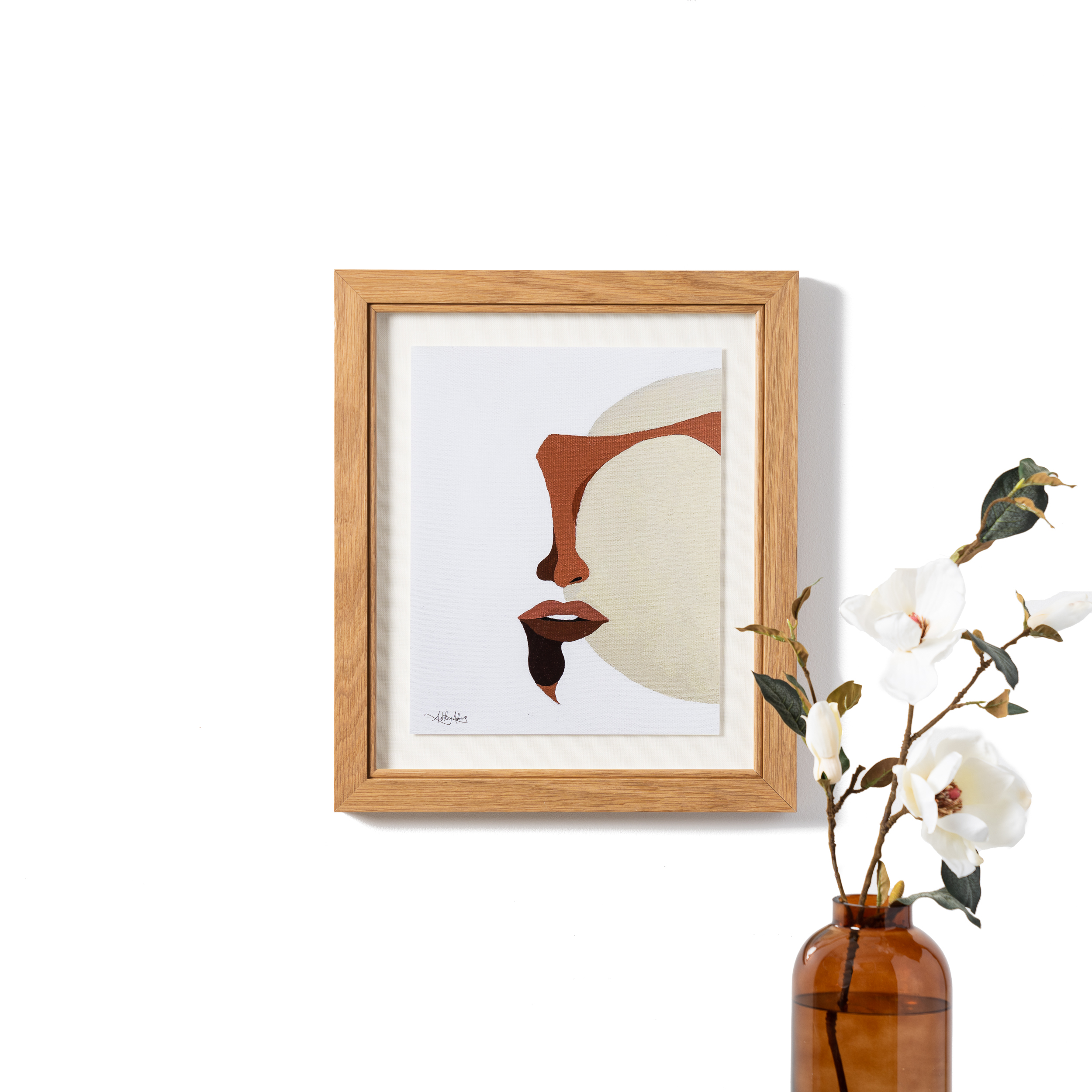 How does your identity inform your work?
My identity is a big part of my art practice. It was a concept and a brainstorm session and came to life on its own during my Master's thesis—where I explored my identity and what that means to me and others, being a biracial woman, being Colombian and African-American. A lot of times people view me in a certain light, but in other times they view me in a totally different way.
My artwork reflects that in that I use my skin tones as my color palette. It's broken down into five or six color hues that I use in my compositions or paintings or in my design for regular work. I really bring in my self-identity into my work. It's literally the color palette of me.
What is the relationship between the art you do for work and the art you do for yourself?
A lot of times people say, "I'm a designer but I am not an artist." Or they say "I'm an artist but I am not a designer." I'm claiming both. I'm an artist and a designer.
I do design for my professional job, I am a senior lead designer for a global company and I love it. It gets my creative juices going in a different way. It really helps me with my paintings—in so far as composition and lay-out.
Design is a big part of my world. After work is when I start to paint and work on my own art for myself. Sometimes it is a bit of a struggle to find that energy to paint after a long day of work. But I do it because I love the craft and I love pouring myself into my paintings.
Any advice to younger artists considering getting an MFA?
Yes! For my academic journey, I knew I wanted to receive a Master's in art and or design. I knew it was a big stepping stone for my career. It definitely strengthened my conceptual thinking and cognitive thinking through design—those were big avenues I saw in the Master's thesis program.
As far as giving advice to those who are considering the Master's journey, I would say go for it. You don't necessarily have to be an artist in and of itself—there are a lot of people from different walks of life that I encountered still getting an MFA in design. I thought that was a really cool perspective.
And it has definitely given me a higher advantage in the design world. Putting credibility behind my name and what I bring to the table. I'm a big advocate for higher education!
What does celebrating Black art mean to you?
I love that question. Celebrating Black art means that we are seen in the higher art sphere. Representation matters. So viewing a Black figure on a canvas and having a younger person see that allows them to view themselves in a different light than they may have seen themselves out in the world or in the media.
So painting, design, art, anything that shows and celebrates Black people and Black figures—it's all really important to have in the art sphere.
How do you hope somebody feels when they see your art in a frame?
Having somebody see my art in a frame—it brings my journey full-circle. From being a little girl, to going to school as an art major, to not knowing if I want to continue to paint or do my art practice. But then realizing yes, this is who I am.
I say that because I did not want to sell my artwork at one point in time. I wanted to hoard it for myself. But I had quite a few people tell me that "the world needs to see your art." So I love it. It's surreal. It's so sentimental somebody would have something of me in their space.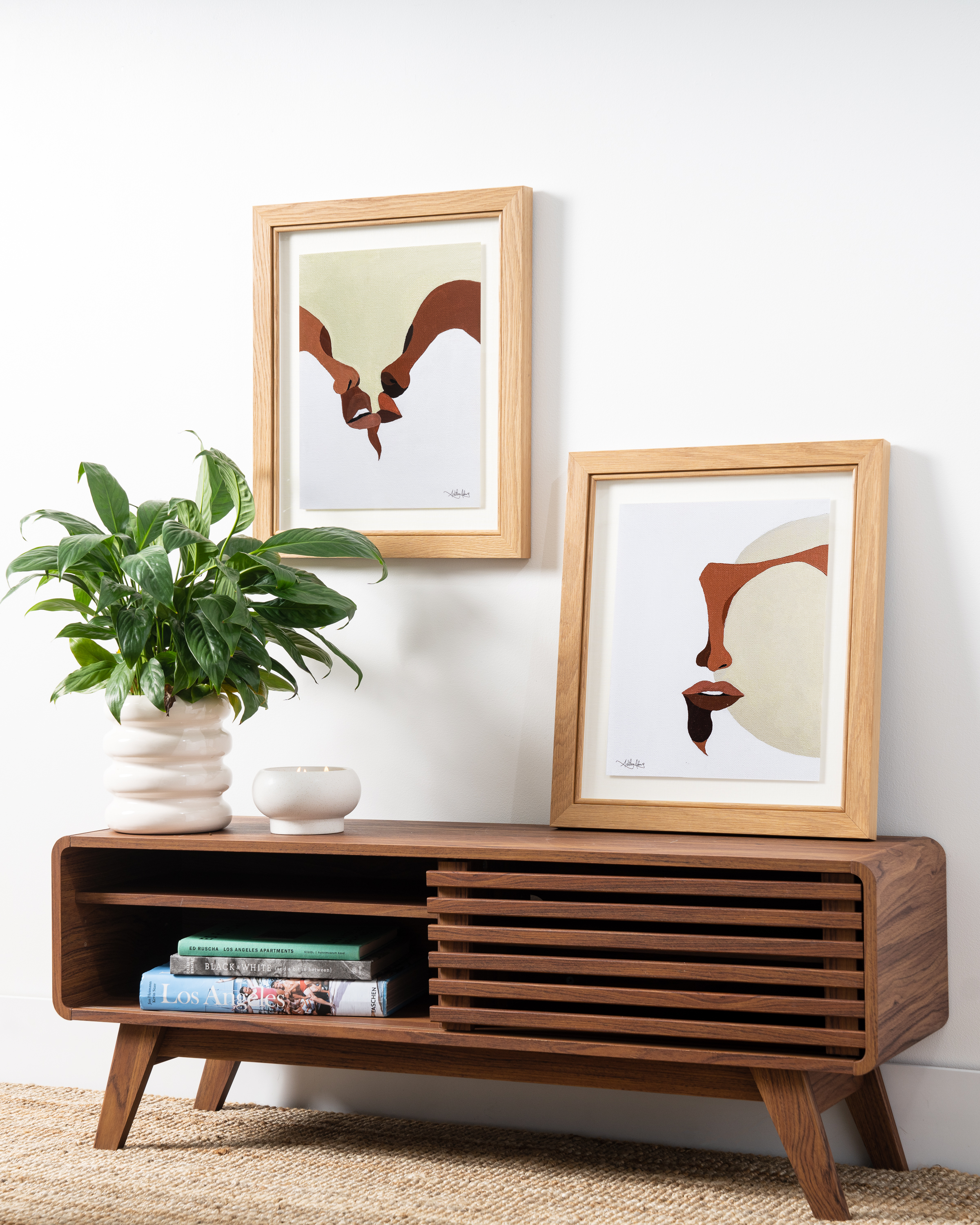 Learn more about Ashley
on her
website
and
Instagram
.
Browse other artists: