A Barn Full of Memories

Years ago, Amanda Pahls and her husband Chris were married in a big red barn. When Amanda rediscovered an art print of the barn that was given to the couple on their wedding day, she had to get it up right away. Here's the story of the day the Pahls began their life together.
Why did you decide to get married in this barn?
Chris and I knew we wanted an outdoor wedding, but the barn just kind of happened. We wanted a large venue and we were fresh out of college with a very tight budget and the barn just kind of fell into place! We drove out to look at the barn together and it was just gorgeous!
There were chickens running around, beautiful fields of wild flowers, lush greenery, a gorgeous homemade wooden swing hanging from one of the large trees, most beautiful sky and it just felt so right.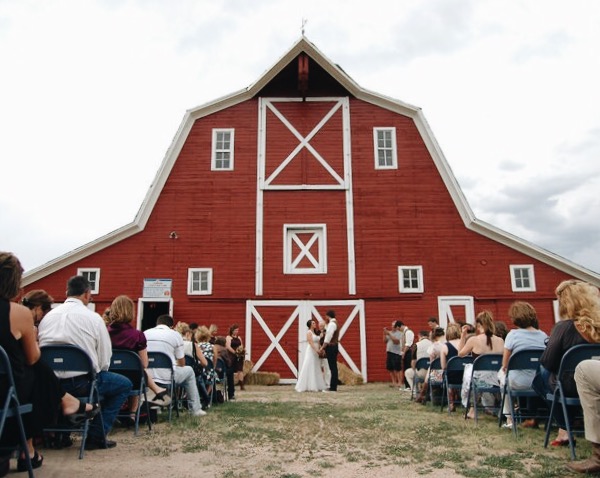 How did you come by this art piece of the barn?
The owners of the barn were so kind to us for our wedding. It was so special. When we arrived for the ceremony, the owner Gloria gave us this lovely print of the barn as a wedding gift. We saved it but never framed it. On the back of the print was a card that gave us the history of the barn and print! The print is titled "Fall Harvest" and is a Prismacolor pencil drawing done by Cherylene Caver.
The site was homesteaded by Karl W. and Augusta Martin in 1893 and the spacious barn constructed in 1916. The barn served as a safe haven for livestock during winter storms and has now been renovated to be able to host special events like our wedding. The print captures a moment that was photographed in the Fall of 1921 and depicts Karl and Augusta's son, Carl, putting the fall hay crop up into the barn. It's so cool having this special piece of history to warm up our home and to remind us of our wedding day!
To be honest, I kind of forgot about it until I was moving some things around in our new home and found it! I knew I wanted Framebridge to frame this piece as soon as I found it, as we have a few other special pieces Framebridged.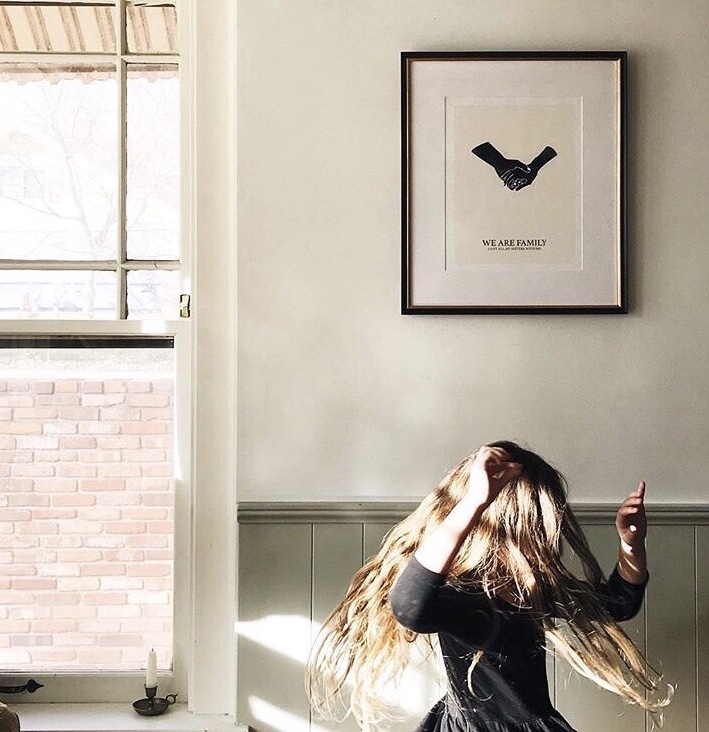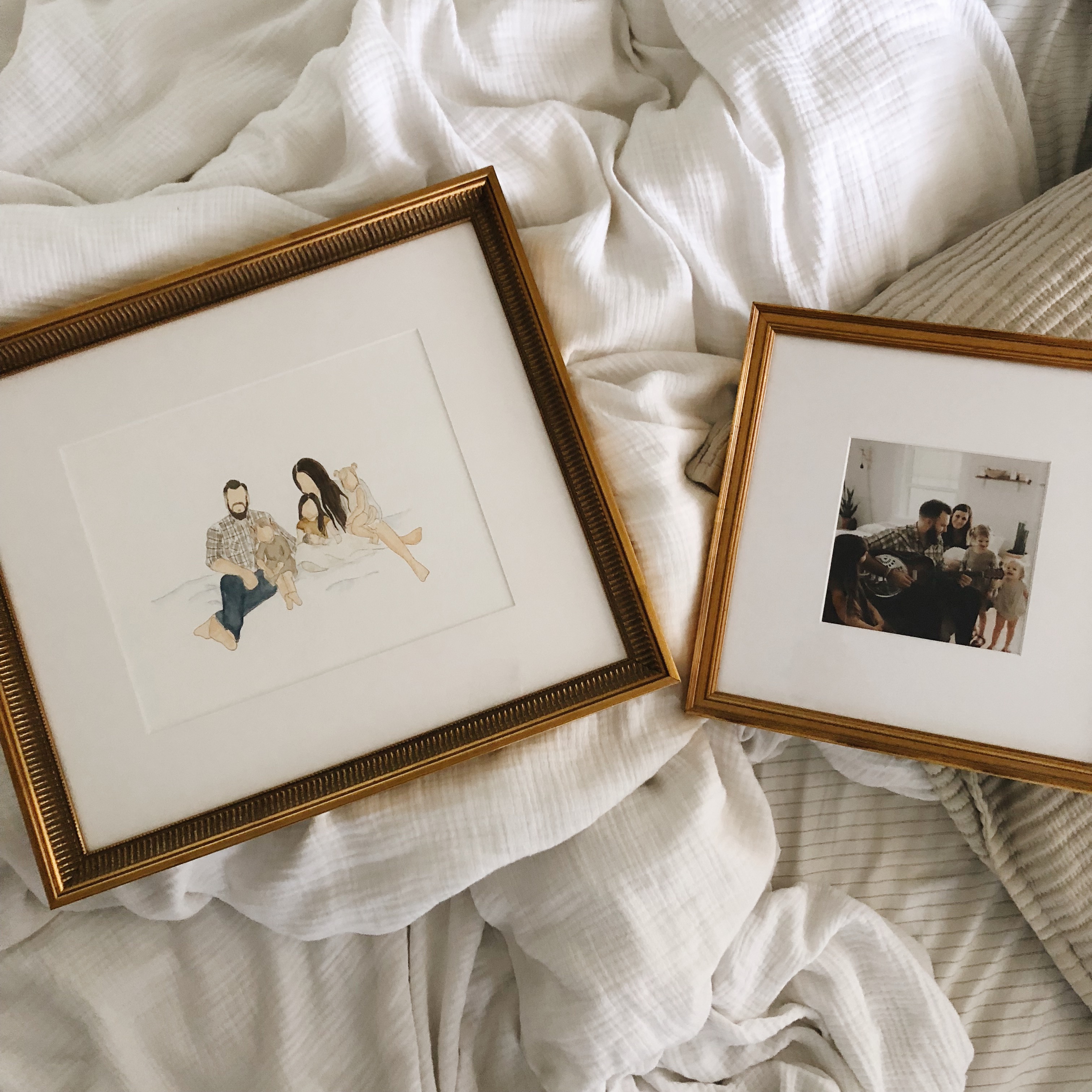 What does having the framed piece in your home mean to you?
I look at this print and I remember the way everything felt on our wedding day. I remember the big ol' white fluffy clouds that look like they were straight out of the Toy Story movie. I think about all of our friends and family from around the globe who joined us and made the day so special for us.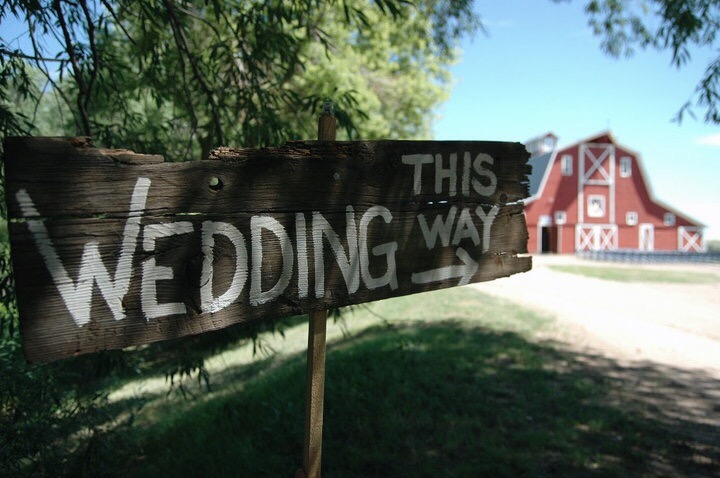 I remember my little brother walking me down the aisle and how strange this was. I had always imagined my father doing this, but our father and sister were killed in a tragic car accident a year before this special day. I remember my brother telling jokes as he walked me towards my almost husband and the incredible mix of emotions I was feeling, but how the joy of marrying my best friend was stronger than all the other emotions.
To most people, this will just look like a photo of a barn, but when I look at it, I feel so much peace, love and joy.
I look at this print and remember the life that led up to the day that we said "I do" and all of the life that we have shared together since and grateful is not nearly a strong enough word.
You Might Also Like...