5 Easy Ways to Prep a Dining Room for Entertaining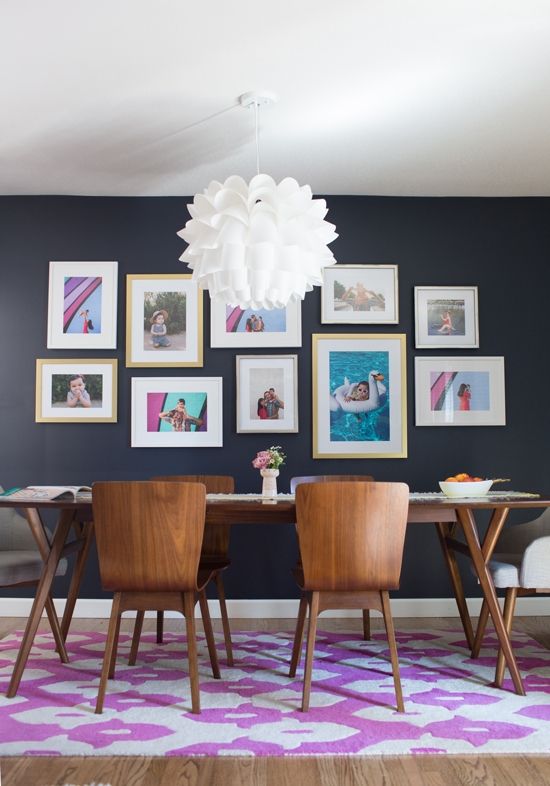 The easiest (and quickest) way to spruce up your space?
Frames, of course.
Ordering takes less than five minutes, and within days you'll have your art and photos delivered to your door. All you have to do is hang 'em up. We even send you the hardware (All you need is a hammer.) To get you inspired here are a few of our favorite dining room looks that will have your holiday guests ooh-ing and aah-ing.
The Triptych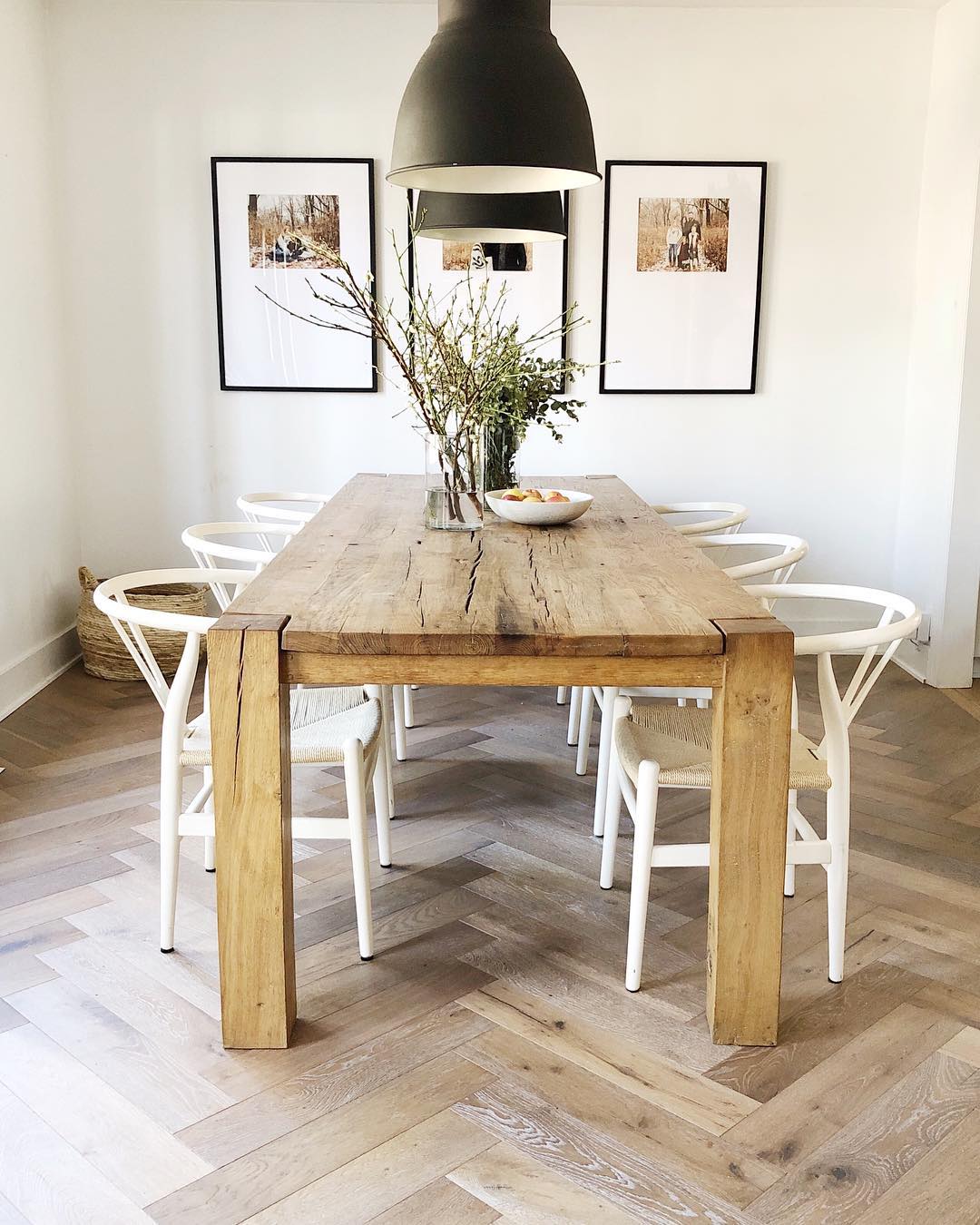 @houseevendesign
It's our bestselling gallery wall for a reason. We've seen more people transform their dining room with the Triptych gallery wall than any other spot in the house. Family photos, travel photos, even artful food photography (nothing wrong with a little on-the-nose inspo) look great in the Triptych. It couldn't be easier to order or hang with the included hanging guide. Instant conversation piece.
1-2 Punch
You won't believe how easy it is to get this diptych look. We downloaded these two high res images from Unsplash (for free!), uploaded them to our site, picked our antique gold Richmond frame, and hung them up. Pretty magical.
Go Organic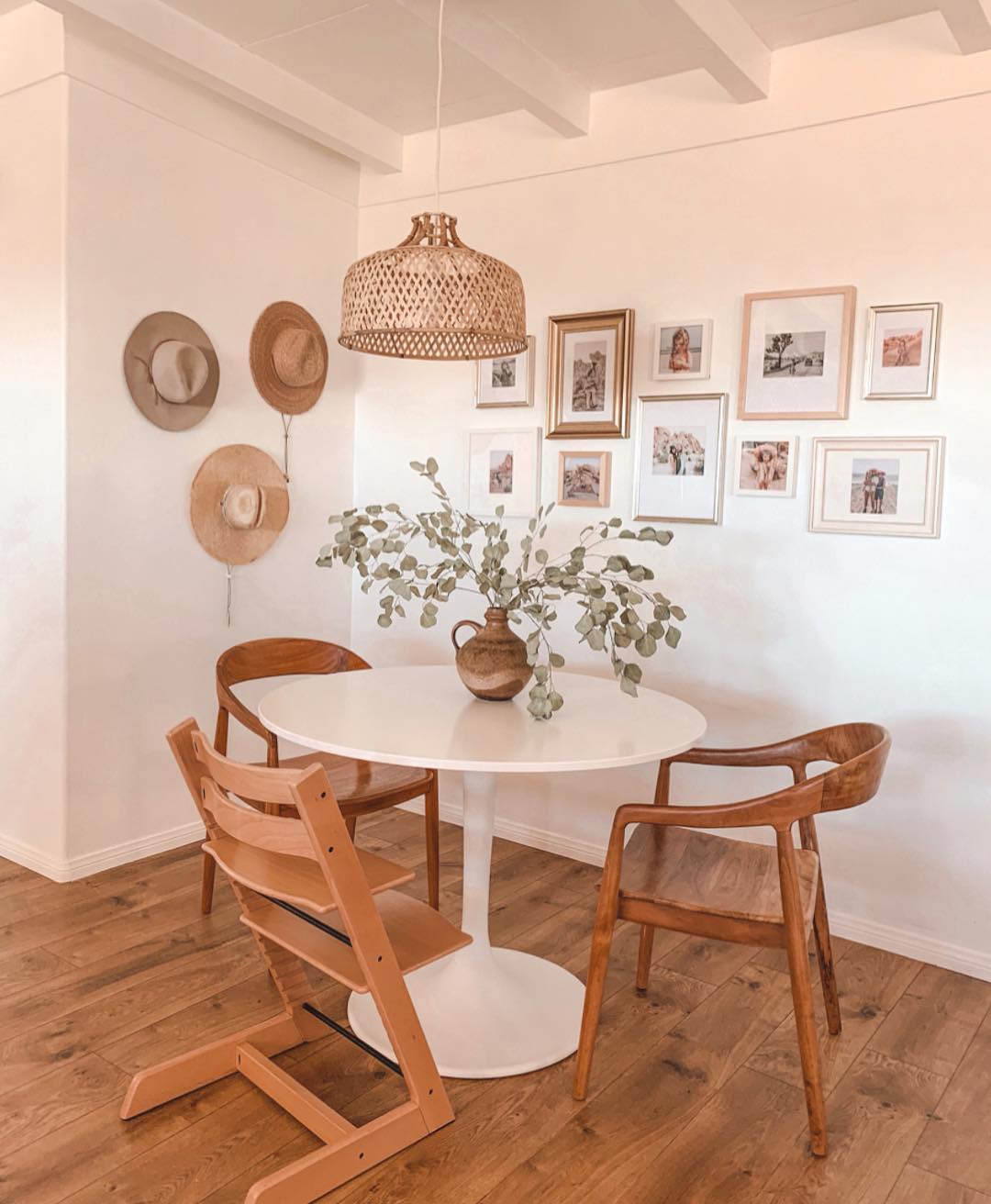 @cosmic.american
If you're feeling an eclectic vibe for a casual space, the Wide Organic gallery wall is a perfect option. Different types of photos all work well together and provide lots of things to talk about in case you need to steer the dinner conversation. Just like our other gallery walls, it couldn't be easier to order and hang with an included hanging guide.
The Nooks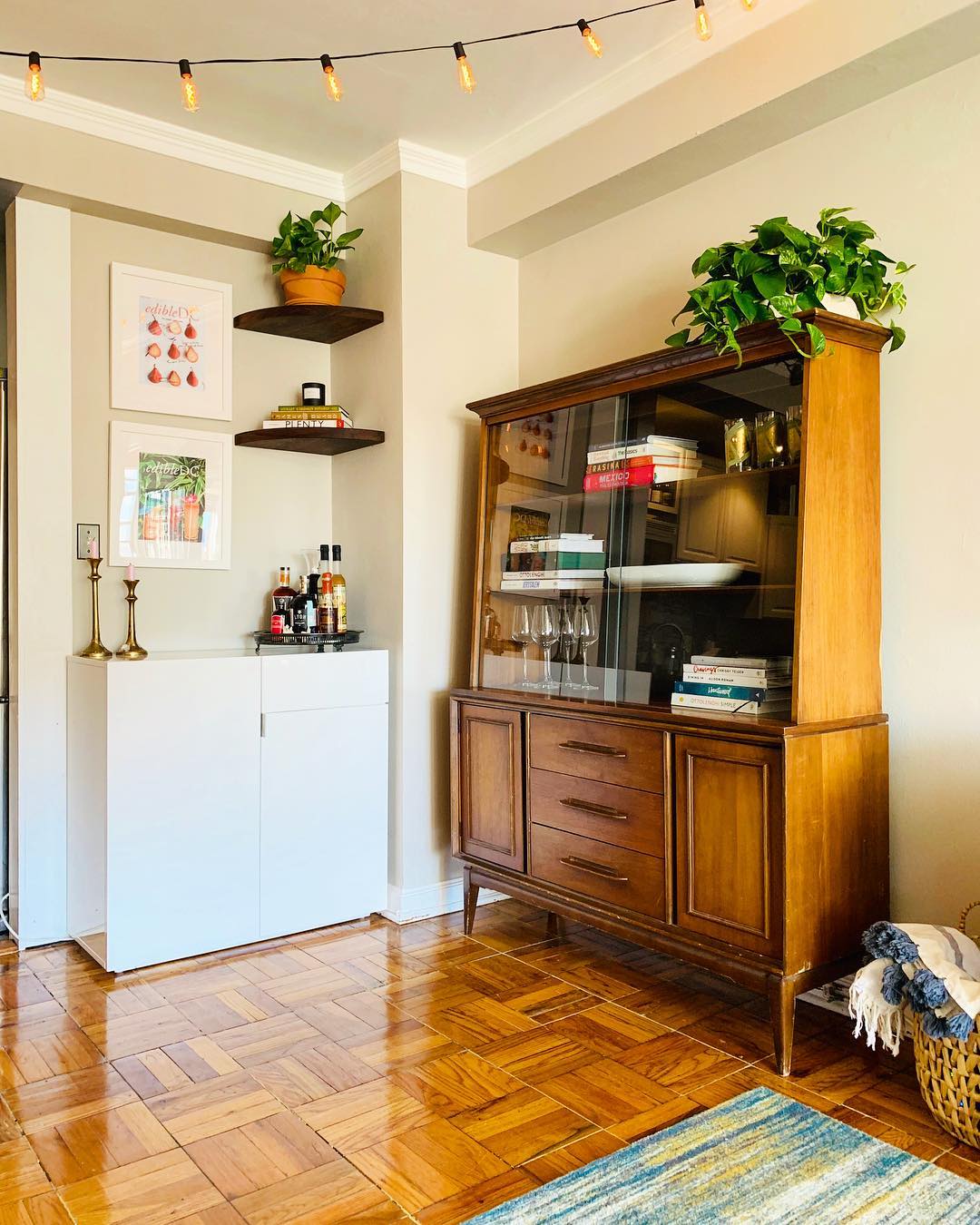 @aj_dc

Not every update requires a lot of wall real estate. Don't overlook the smaller nooks in your dining area—they can have a big impact. Choose unique, personal pieces and stack a few smaller frames (we have a gallery wall for that, too) to make the corners feel special.
Statement Piece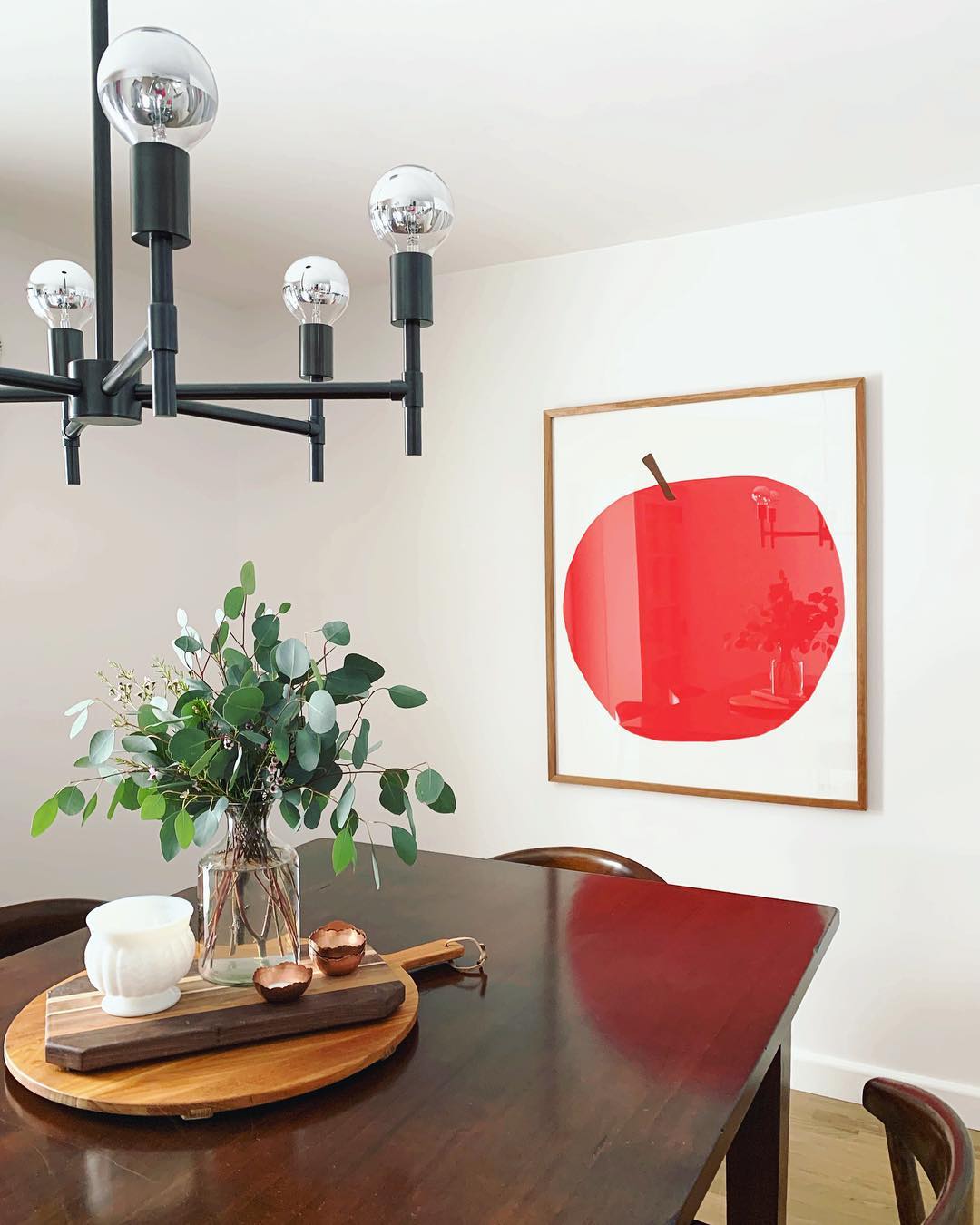 @1954_house

Don't have time to worry about multiple pieces? We get it. Try a statement piece. We love the look of a large moody floral, bright pop print, or map. Hang one frame over a sideboard and instantly transform your space. The American Hardwoods collection is a beautiful way to complement a big piece.
---