5 Tips for Taking Pictures of Kids on an iPhone
If you're anything like us, there are approximately 42,678 pictures of kids on your phone's camera roll. Why not capture the moment and make them the best photos they can be? We spoke with friend of Framebridge and amateur photographer Scout Osborne (@scouteosborne) to get her top five tips for taking photos of kids on an iPhone. All photos below were taken by Scout and feature her daughter, Maple.
1. Utilize the Available Light
The "number-one-sure-fire" way to get the best looking photos is to use available light. Ideally, this means getting outside. Avoid harsh sunlight; early mornings or spots in the shade are best. Of course, if the weather outside isn't cooperating, inside can work just as well. Work with the light (no matter how little it is!) streaming in from a window. You'll want to place yourself as the photographer and your subject or subjects in a triangle shape with the window. Be sure to turn off lamps nearby for the softest look.

2. Play with Positioning
It probably feels instinctive to snap a photograph head on and centered, with your subject looking forward. But, playing with your positioning as the photographer and the position of your subject can create just as interesting photos, if not more so. I like to focus on parts of the body rather than the whole figure to create a more unique look.

3. Keep It Candid
Sometimes, nothing feels more stiff or unoriginal than posed family photos. While it might be nice to have one of those hanging on a wall in your house, the photos that invoke the best memories or make you smile are the ones that were captured in the moment. Follow your kids around and take pictures of their everyday. Mid-bite, mid-conversation or mid-eye rub...all are fair game.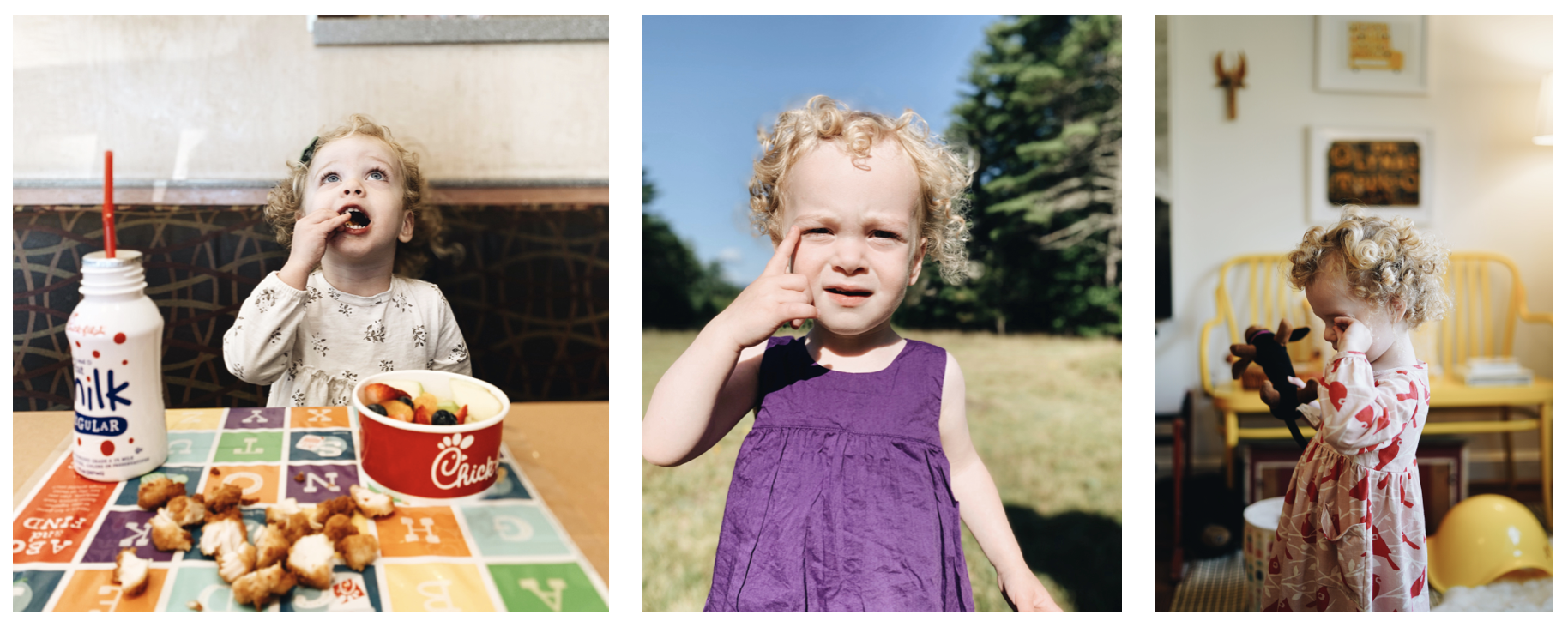 4. Straighten Your Lines
Whether you're posting to Instagram or framing a gift for Grandma, choose the most prominent horizontal or vertical line in your photo and straighten it. This will provide symmetry and keep things looking clean and professional, even when it's not. You can achieve this by lining your camera up by hand or by using an "adjusting" tool in a photo-editing app. (See Tip #5!)

5. Use a Photo-Editing App
While SLRs and even iPhones take fantastic photos on their own, it never hurts to touch them up using simple editing apps right from your phone. There are tons out there, but I have used the VSCO app for years. I like their preset filters (some are free!), which don't dilute or change the image as much as the filters on Instagram do.
Here's my typical photo-editing formula:
1. Load image into the VSCO app.
2. Choose the A6 filter to create a clean, minimalist look (It also does wonders for skin tone!).
3. Increase the exposure and contrast just a tad.
4. Adjust the lines using the Crop + Straighten tool.
5. Want in on a little secret? Using a black and white filter can turn almost any undesirable photo into a desirable one.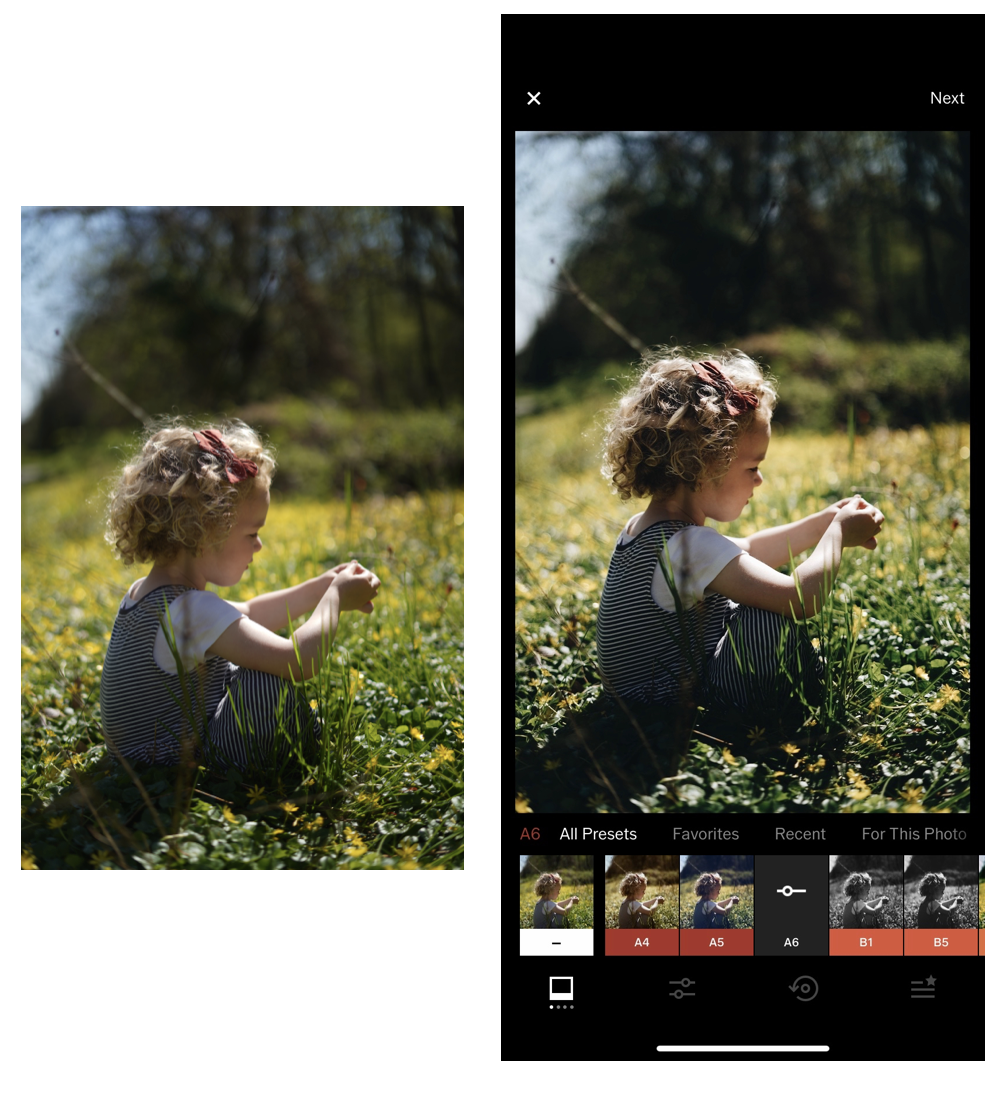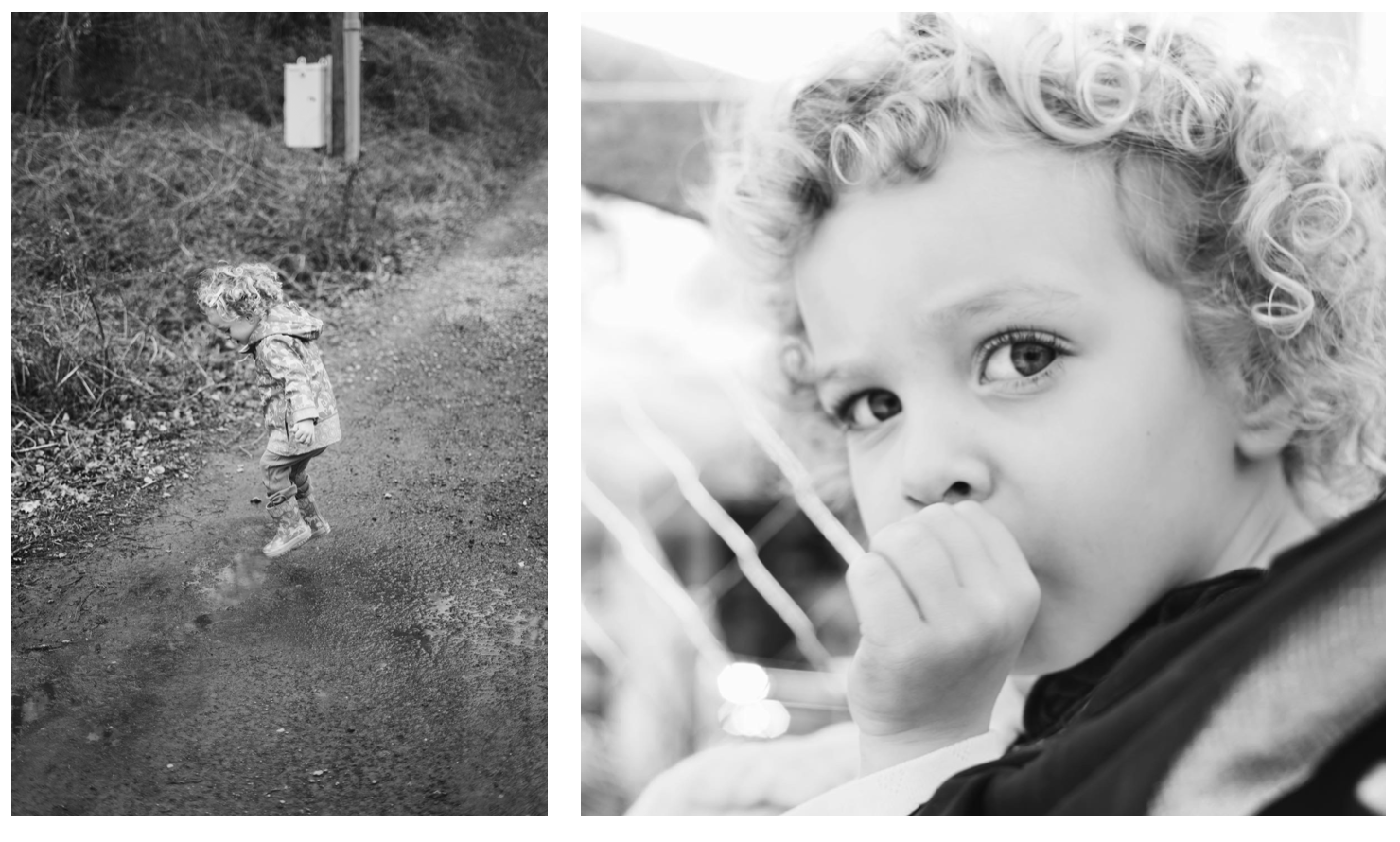 I know it may sound cheesy, but have fun when taking photos. Do it for yourself above anything else. Share photos that spark joy. Use "Portrait Mode" on your iPhone. Wear solid-colored clothes without pictures or logos when taking family photos.

And, it's always okay (and encouraged!) to snap a selfie!