At Home With: Sam Ushiro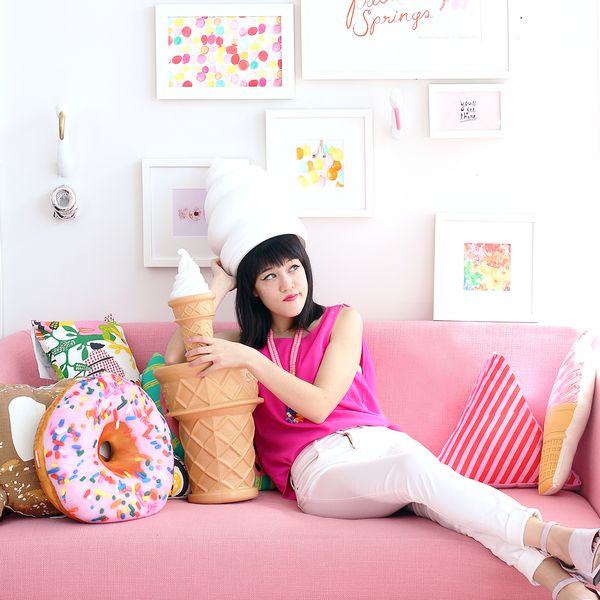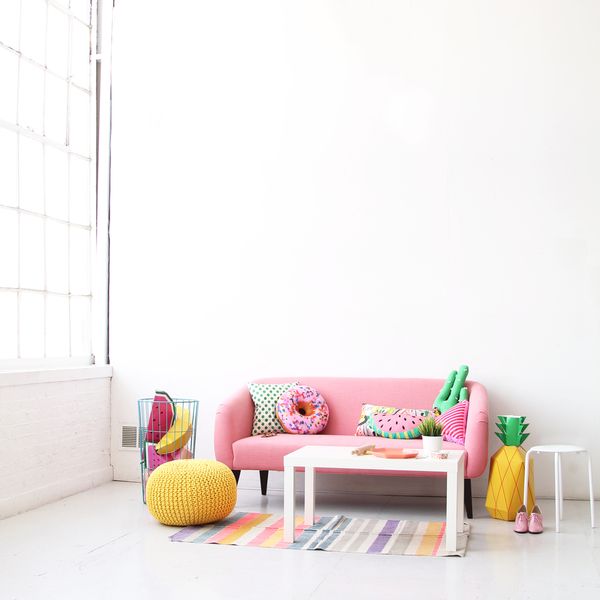 Occupation: I'm the CEO and founder of Aww, Sam! But I have an educational background in Product Design, which I do as a freelance job.

Where's home? I currently live in a loft space in Brooklyn, but I'm originally from the mitten state, Michigan!

Sources of inspiration: I love to walk around party stores or look at the murals in Brooklyn. I find a lot of inspiration in the really strange things you can discover in a party store, and I thrive off of the challenge of taking a silly party supply and trying to style it in a way where it takes on a completely different life.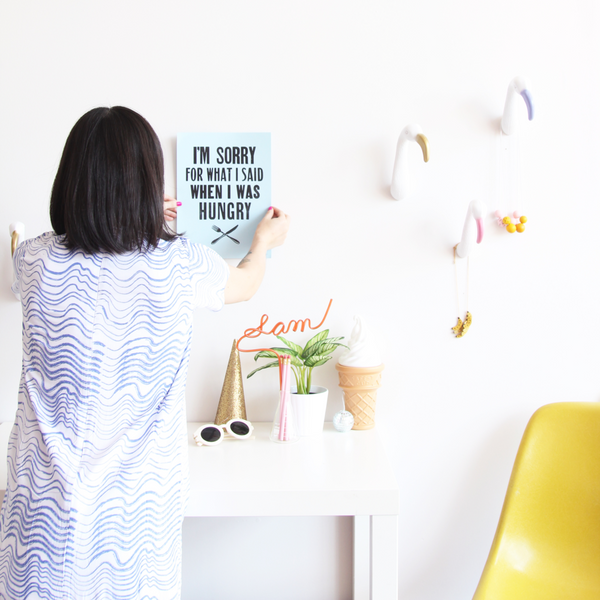 Favorite Instagram accounts? Some of my favorite accounts right now would have to be @sophlog, @littledrill, @mattcrump, @amyventures, @sweetgingers, @rclayton. If you're looking for some extremely talented people and colorful accounts, these are the ones to follow!

A few of your favorite things? Balloons, confetti, and donuts. Those are definitely my top three in terms of inanimate objects. I have other favorite things too, but they're all mostly food haha.

Most unexpected quality: I LOVE reality television. I'm always aware of how terrible it is, but there's something about it that fascinates me. Plus, it's perfect to put on in the background while editing photos.

How would you describe your creative process? I start out by thinking about what would make me excited if I were seeing my photos as an outsider, and I try to bring that excitement into whatever I create.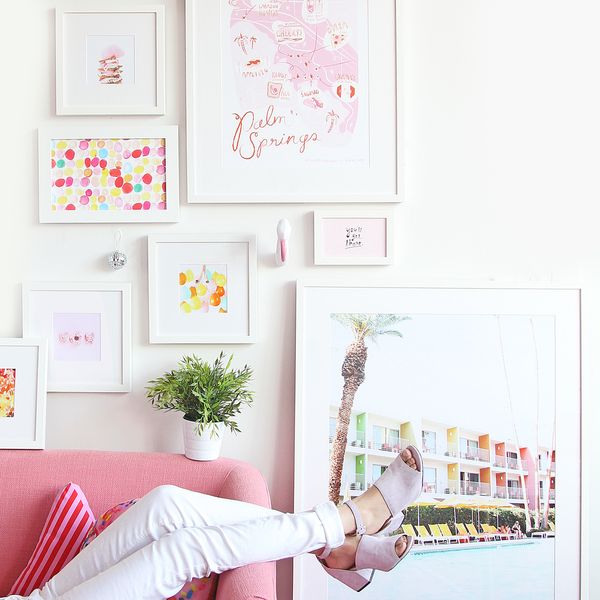 What did you frame with us? Why are those pieces special to you? I framed a lot of memories from my trip to Palm Springs over the Summer. I don't get to go on many vacations and this was the first time I had ever been to California, so I wanted to save that time period in these frames. Plus, the Palm Springs colors match perfectly with my furniture!
---

We agree. Sam's prints look amazing with her decor. Next time we want to go to Palm Springs, we'll head to Brooklyn! Check out Sam's Instagram for a daily dose of color (and for a deliciously bright sugar rush).