You Must Not Know 'Bout Me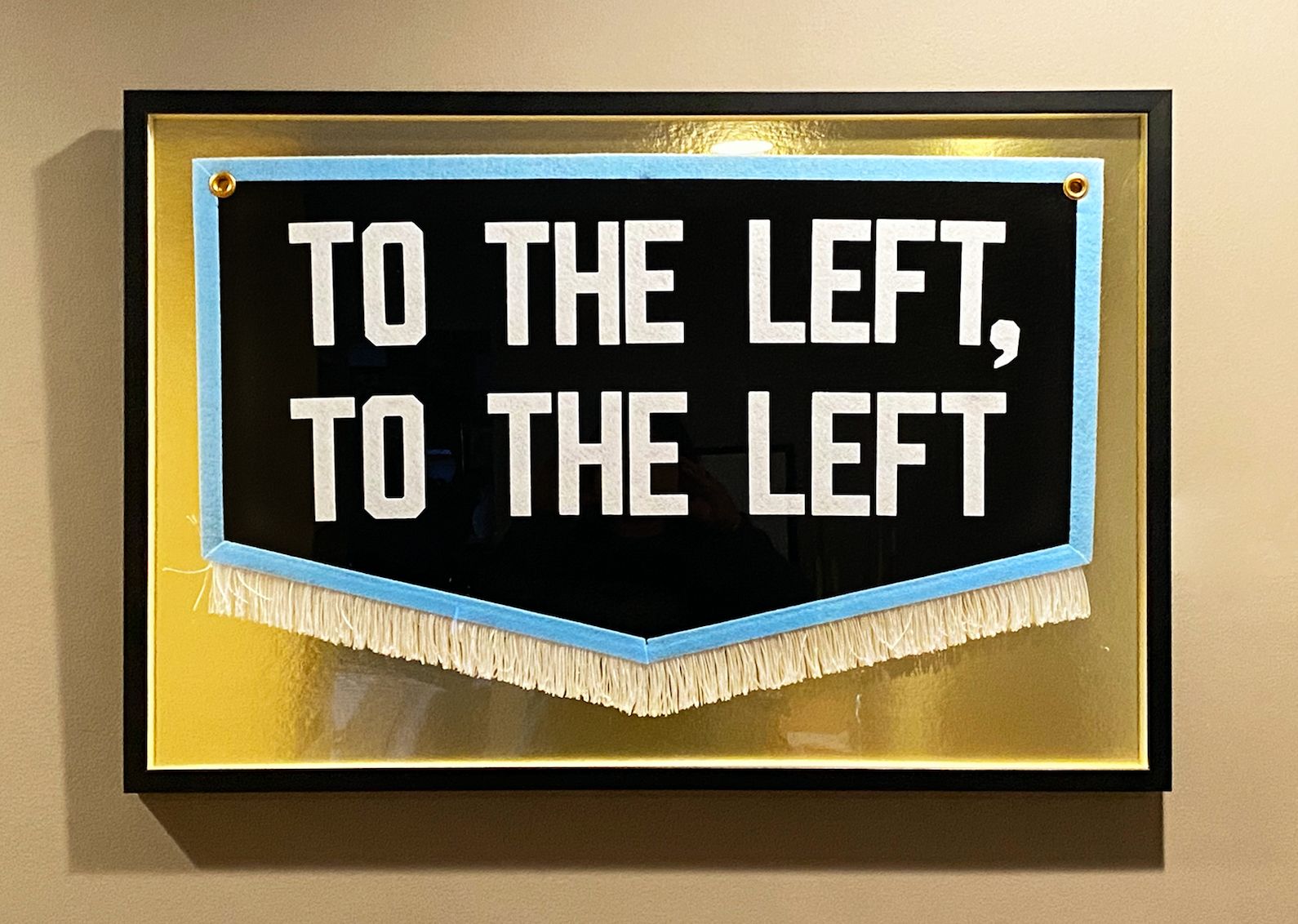 Spin instructor and enthusiastic member of the Beyhive, Ori, knew it was time to pay homage to the Queen herself—Beyoncé. She pulled her favorite lyrics ("To the left, To the left") and had a banner made by artist Shannon Ferguson on Etsy. She chose a sleek black frame and GOLD mat (regal for the Queen, of course) to showcase the powerful lyrics.
"I have been a Beyoncé fan since the Destiny's Child days. I think part of the reason I wanted one of her lyrics up on my wall was because of everything she represents: Black joy, feminism, iconic style, but also a lot of hard work and realness, too. My memory of this song is that it's sort of an anthem for when you're feeling empowered, but it's also a good reminder that you have to hustle," says Ori.
"Hustle" being the operative word. Ori also teaches an all-Beyoncé spin class every year on her birthday to remind everyone of those Queen Bey qualities.
Have some inspiring lyrics you'd like to see on your wall?