"Will you marry me?" before "Nice to meet you."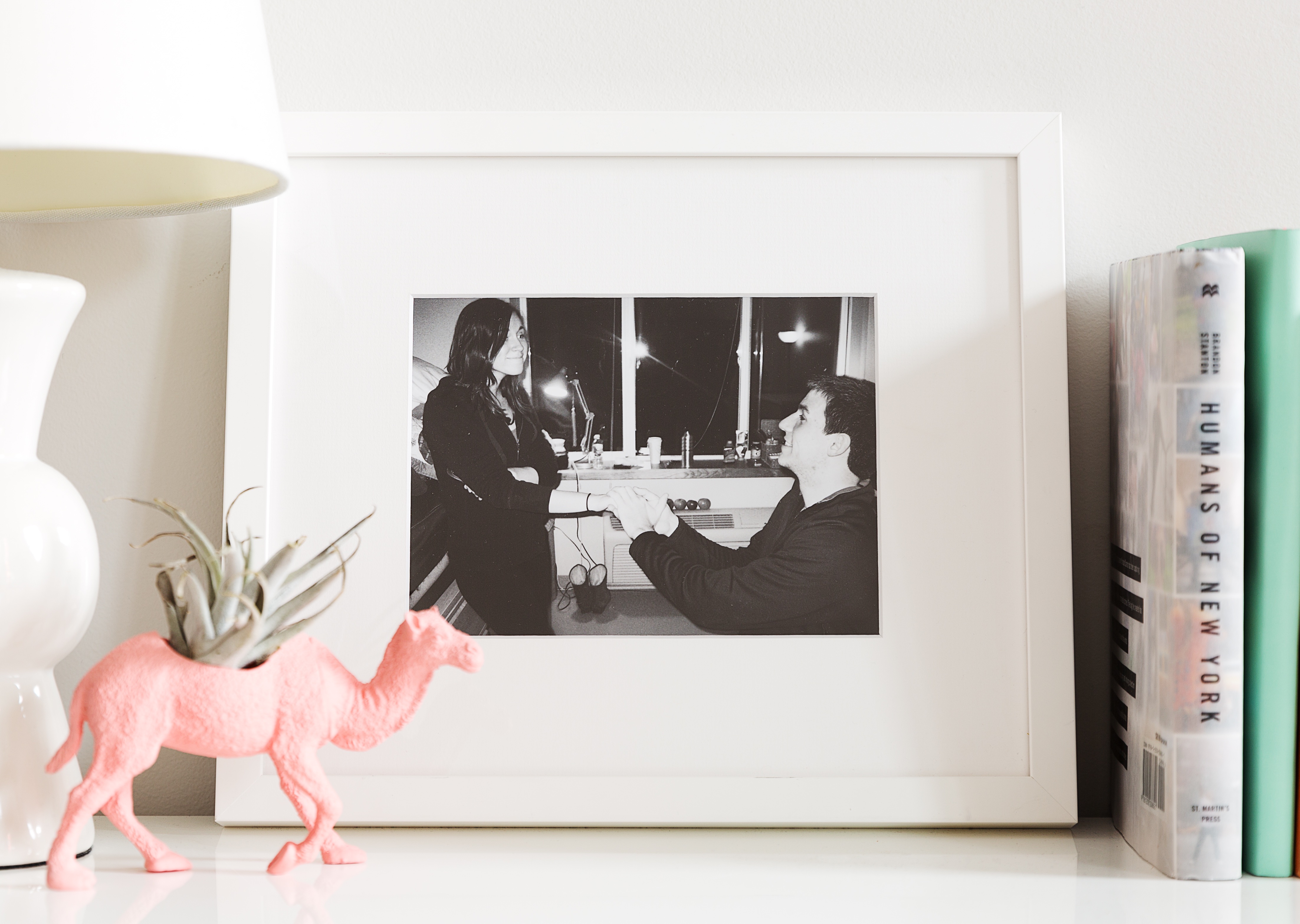 He proposed within 30 seconds of meeting her.
What started as a dare, turned into the love story of a lifetime. Here's Kaitlin's story in her own words.

"Jaron was taking part in an elaborate, campus-wide scavenger hunt. That day I was hanging out in a friend's dorm room. We had the door open and all of a sudden this herd of sophomore guys crowds the doorway asking if they could take a picture proposing to one of us for the scavenger hunt.

Jaron was at the front of the group and since I was the only single one in the group, he got down on one knee and 'proposed' while his friends took a picture for proof that he'd proposed to a freshman girl he didn't know.

I was so embarrassed! This photo thankfully doesn't show how red my face was.

The rest moved pretty quickly. Jaron was funny and charming and confident. We got married the summer after I graduated and we just had our first son this past July. We've been through so much together. But we're still best friends."
---
Framebridge: I loved you since this.