7 Ways To Hang (Or Lean) Your Art
Looking to give your framed art a perfect home within your home? We've got a few ideas. Here's how to frame, how to hang, and how to position your art so that it's just right.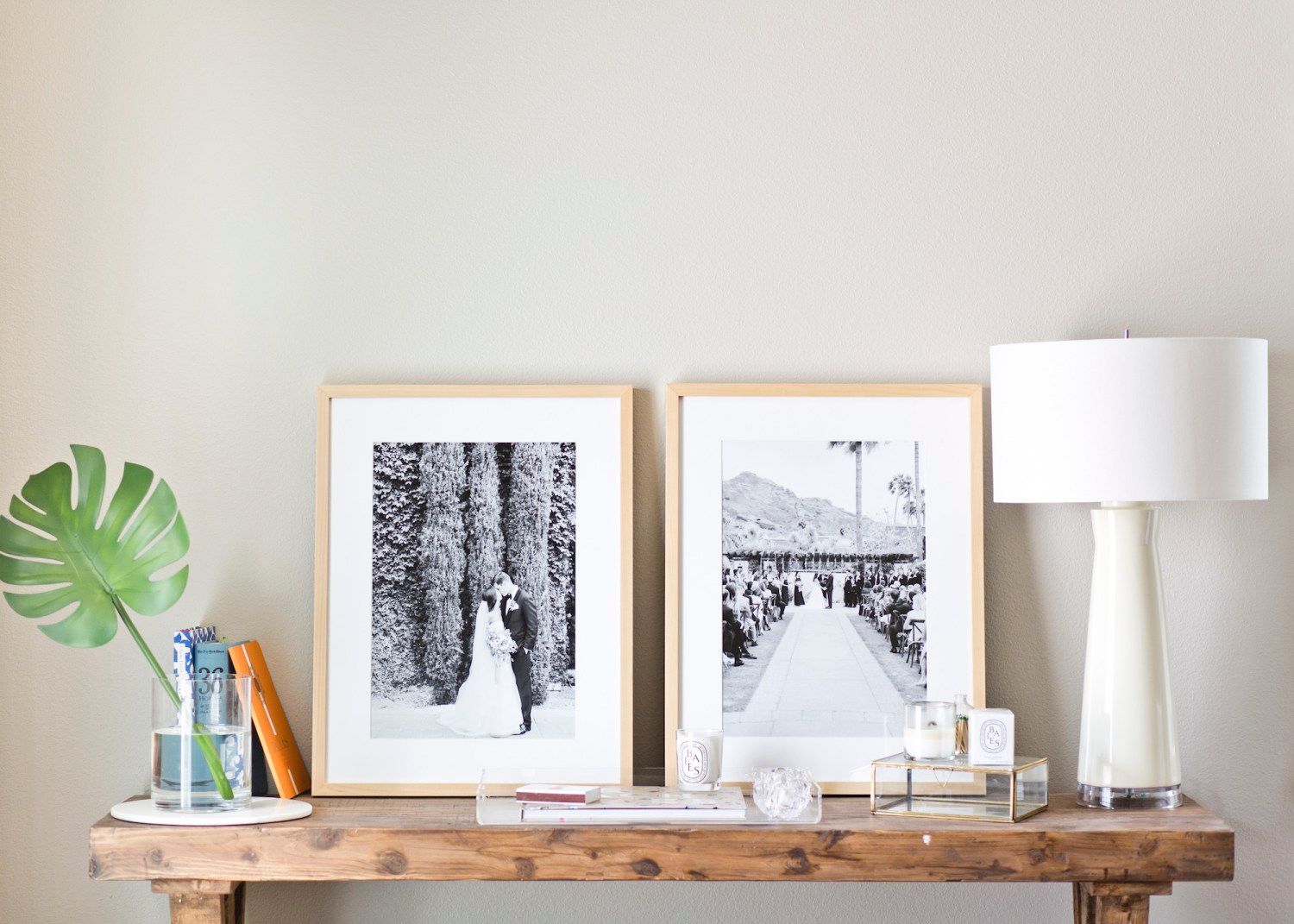 1. Centered, Above a Piece of Furniture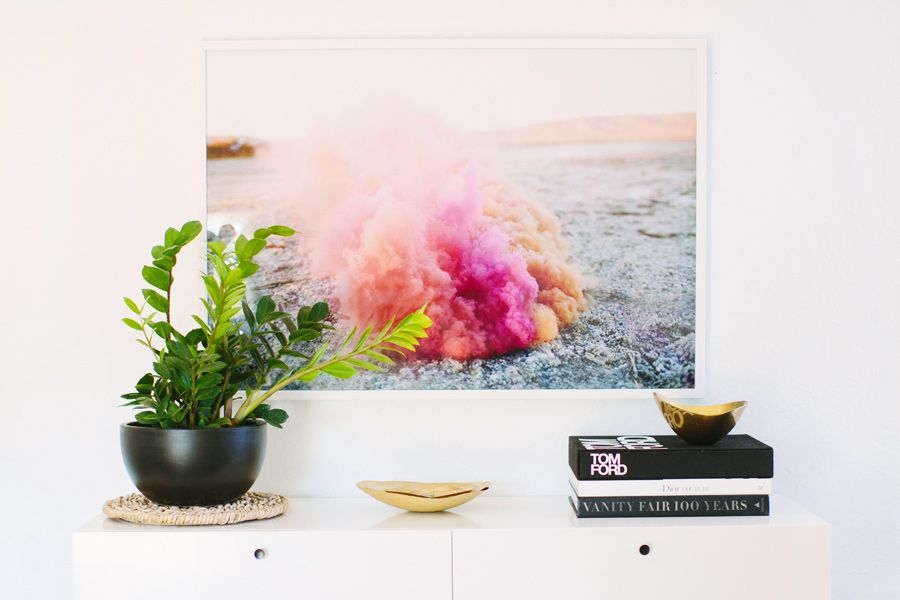 While there is no standard picture frame size, it's important to style you art according to it's dimensions. Large pieces (whether portrait or landscape) look great centered above couches, credenzas, and tables in living and dining rooms. If you go this route, plan for the center of the art to be directly above the center of the piece of furniture and for the bottom of your piece to be 5 - 8 inches above the top. If you're working with a couch or chair with a low back, set it up so the bottom of the art is 5 - 8 inches above someone's head when sitting.
More references: Sarah Sherman Samuel, Emily Henderson, Elle Decor
2. On its Own, At the Right Height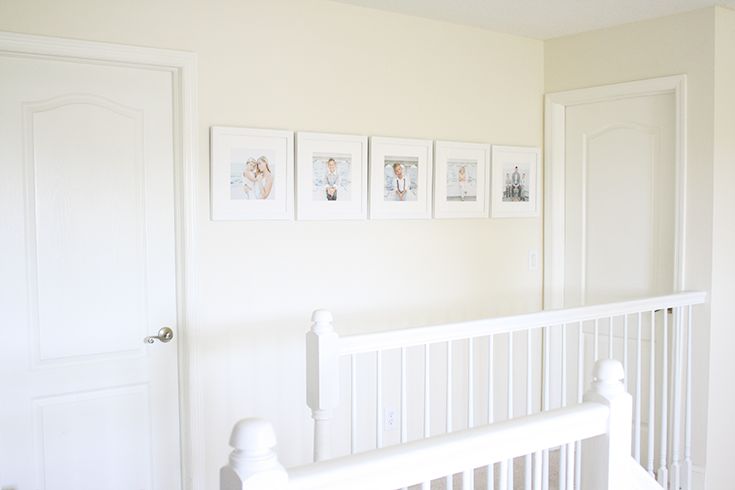 If the best spot for your piece happens not to be above a piece of furniture, just be sure the center of the piece is about 57 inches above the ground. Most people hang art too high in this scenario, but the best approach is to place it so it's right at eye level for an average person. Decorating for little ones? You can style kids' art at their level in playrooms and bedrooms, or at a more traditional height in hallways or living rooms.
More references: A Cup of Jo, Apartment Therapy
3. Doubled Up as a Diptych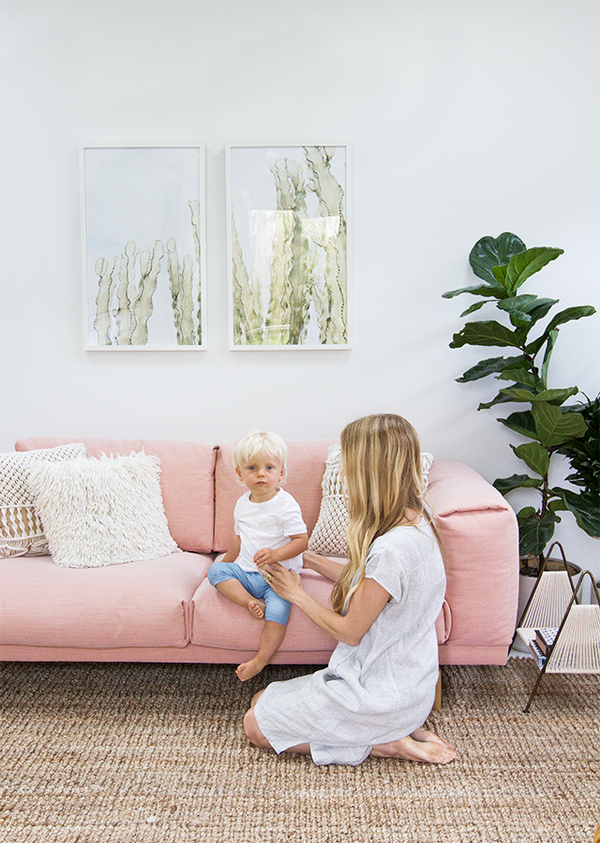 A great and unexpected way to display a large piece of art? Crop it into halves, frame each half separately, and hang centered above a piece of furniture. We suggest keeping about four inches between the two pieces. (P.S. Uneasy about cropping your photo or piece? Email support@framebridge.com and our designers will lend you a hand!)
4. Intentionally Asymmetrical, With a Point of Reference
| | | |
| --- | --- | --- |
| | | |
We love the look of one or a few pieces of art hung above furniture, but substantially off from the center. The key to placement here is that it has to look intentional--any pieces that are just a few inches off-center will look like they were hung incorrectly. Not a good look. Hang the art at least 8 inches left or right of the center of the furniture, and the bottom 5 - 8 inches above the top.
5. In a Gallery Wall, Because Obviously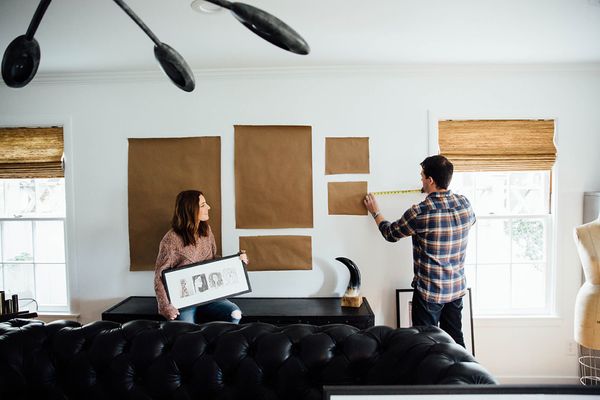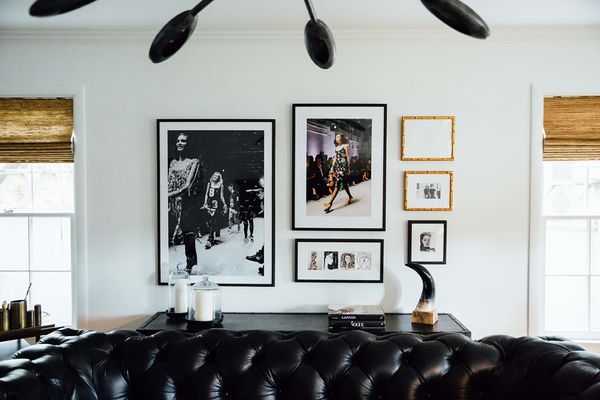 Gallery walls are the best way to make a statement when you have lots of pieces you love. They're beautiful above furniture in entryways, halls, or living rooms. Keep it clean and cool by keeping things in one style and frame (like these family photos in a clean, classic frame style from Ivory Lane) or mix new and old pieces for a layered, collage effect. For placement purposes, think of gallery walls as one giant piece of art; the center should be about 57" from the ground if hung on its own and directly above the center of the piece of furniture. And again here, the bottom of the grouping should be 5 - 8 inches above the top. (Reminder: if you need some help designing that perfect arrangement, we can help.)
More references: Cheetah is the New Black, Emily Henderson, and Anne Sage
6. Don't hang it at all. Lean it.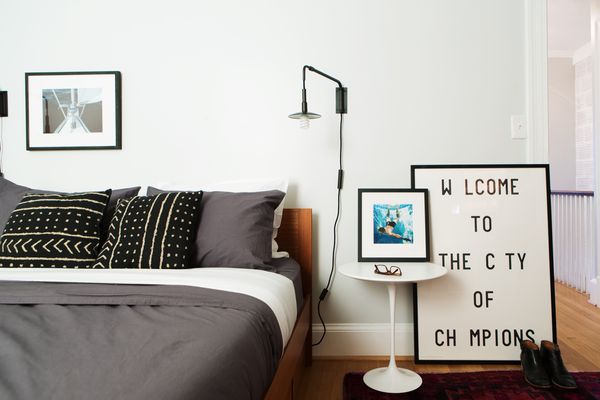 | | | |
| --- | --- | --- |
| | | |
Sometimes, it's ok not to commit. We're actually big fans of how casual a leaned frame looks. Especially when the art size hits an extreme. Instagram Minis, for example, look adorable leaned on a nightstand or in a bookcase, while oversized statement pieces look amazing leaned on a large piece of furniture. The two sizes can even play well together - often creating a beautiful variation in size and scale.
7. Stand it Up
When working with a small space, a frame stand lets you lean your art for a sleek, classic look. It's still casual thanks to the lean, a metallic frame stand instantly elevates your photos and art. It's the perfect way to display your frame in small spaces like nightstands, bookshelves, coffee tables, desks - you get it.
---
Still not sure? Not a problem. Our designers are ready to help. Start a conversation with us by clicking here, and they'll help you find the perfect spot for your piece.
Ready to go?