Welcome to the Magic Kingdom
"There's this tradition in the Midwest of going to Disney, even now." That's how Tammy G. was feeling as she rummaged through her basement in New Lenox, Illinois. She was looking through family albums that she'd inherited from her parents, who were diligent about saving things like tickets or passes from the adventures their family had on vacation. And one of their greatest vacations—one that elicited magical memories for Tammy—was at Disney World, in 1986.
Her most vivid memory from that trip is seeing the castle. "I remember my mom dressing me and my sister in the same dresses," and as they held her Dad's hands and looked up at the famous spectacle, her mom snapped a photo. "It's an iconic picture for my family."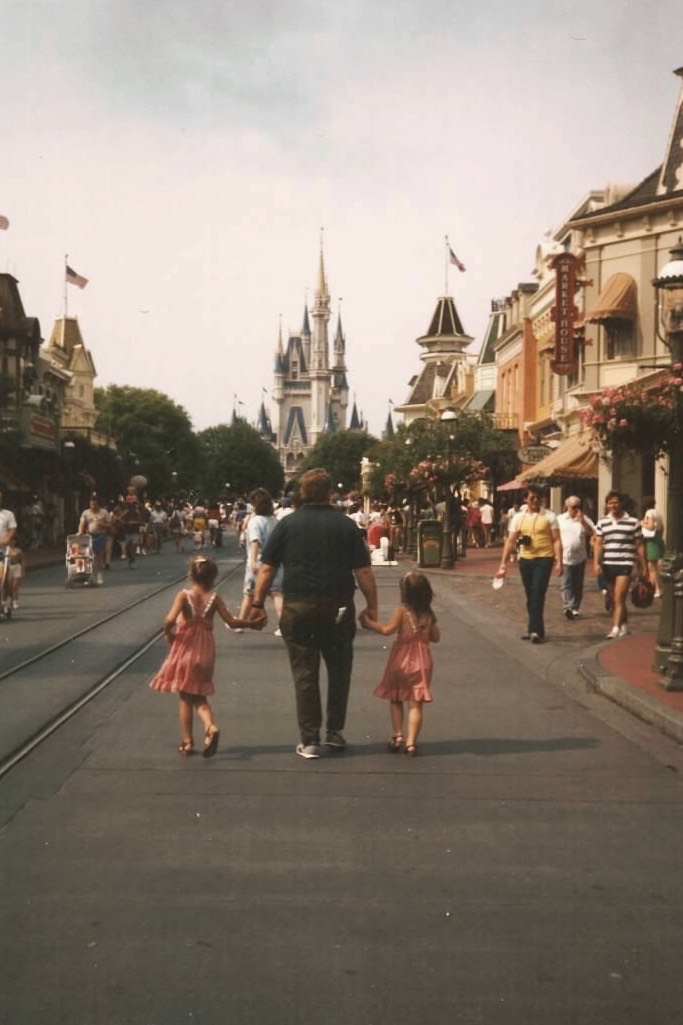 But as she flipped through these special memories, something else stood out to her—a two day "passport" to the "Magic Kingdom" from 1979. Just eight years after it was founded, and one year before she was born.

"It's a perfect place for kids, and apparently parents too," she says. It seems that before her parents bought those matching dresses, they scoped the place out for themselves, extending the family's ties to Disney World even further than Tammy knew.

Out of love for her parents (and because the stamps and strings are so cool on this one), she decided to frame the passes from the 1979 trip instead. $17 for a two day pass!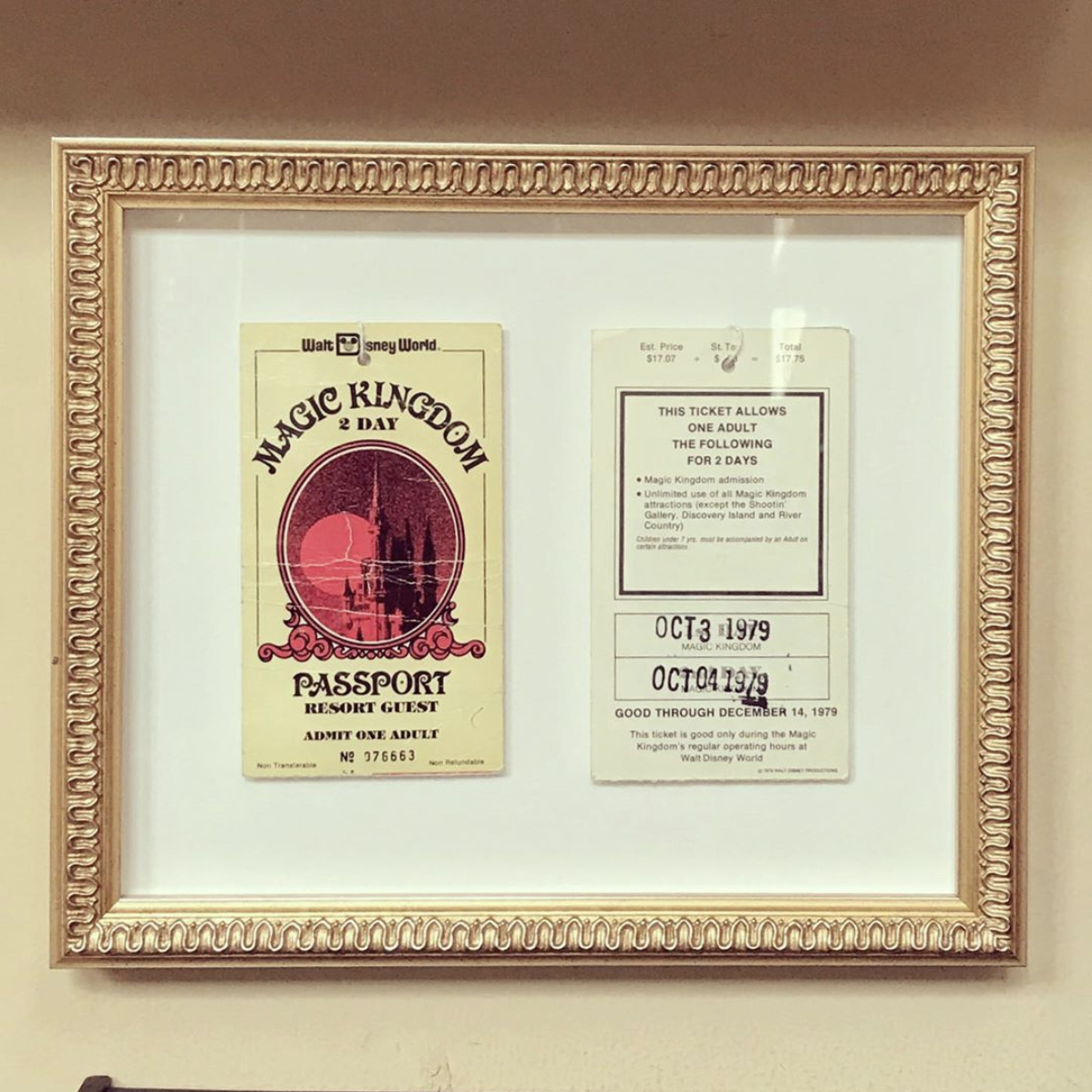 But the story doesn't stop there. Tammy has two kids of her own, and they have visited Disney World as a family twice. And although there weren't quite matching dresses, Tammy did recreate the "iconic picture"—this time with her husband and daughters.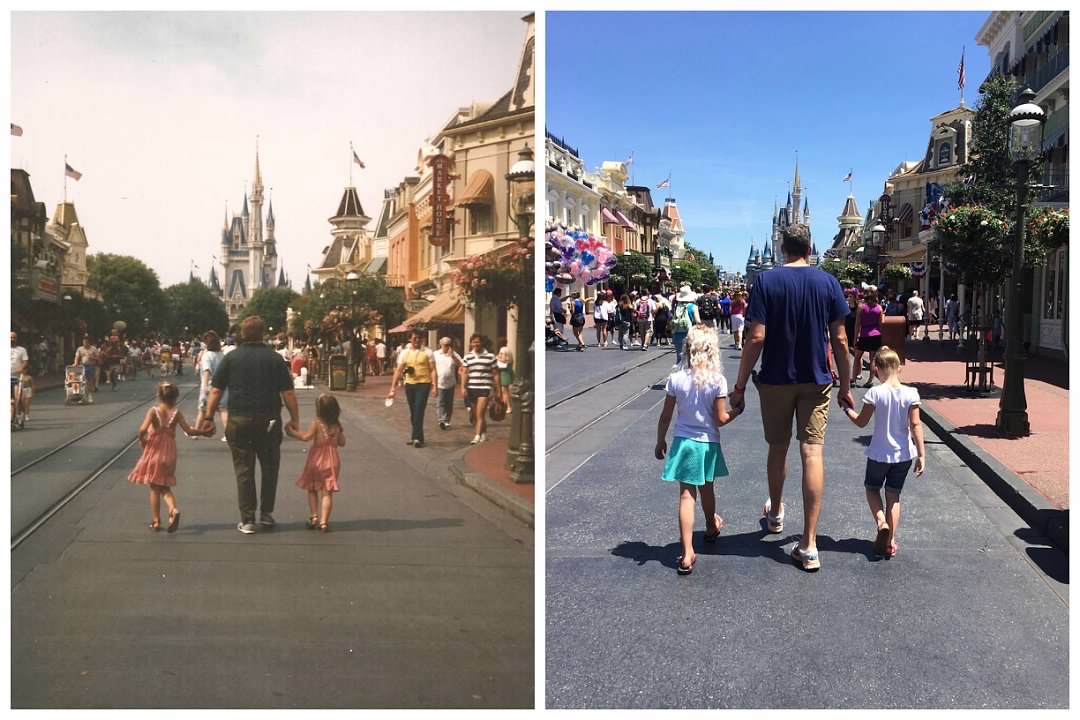 In the Magical Kingdom, some things never change (except the prices).