Unique Valentine's Day Gifts In 3 Steps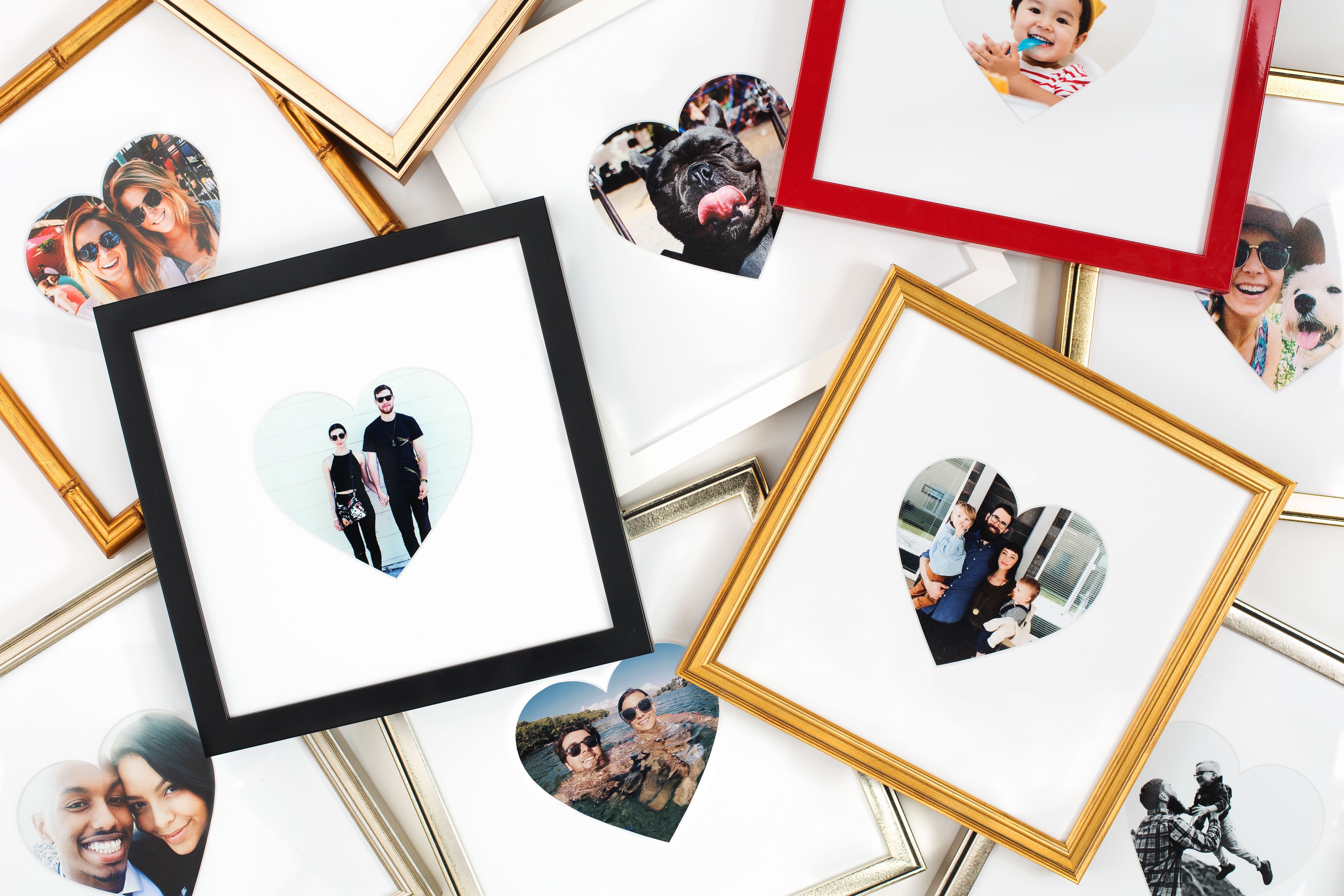 Love is a lot of things. Most of them can be custom framed.

A perfect Valentine's Day gift doesn't have to be high pressure, nor should it be. Compared to Christmas gifts and Birthday presents, the perfect Valentine is low stress and maybe even a little silly - but still thoughtful!
Here are our expert tips for how to give your boyfriend / girlfriend / spouse / partner/ dog / best friend / unlabeled-person-you-spend-a-lot-of-time-with-and-kind-of-sort-of-love an unforgettable gift that speaks to all the best parts of your relationship.

1. Keep It Fun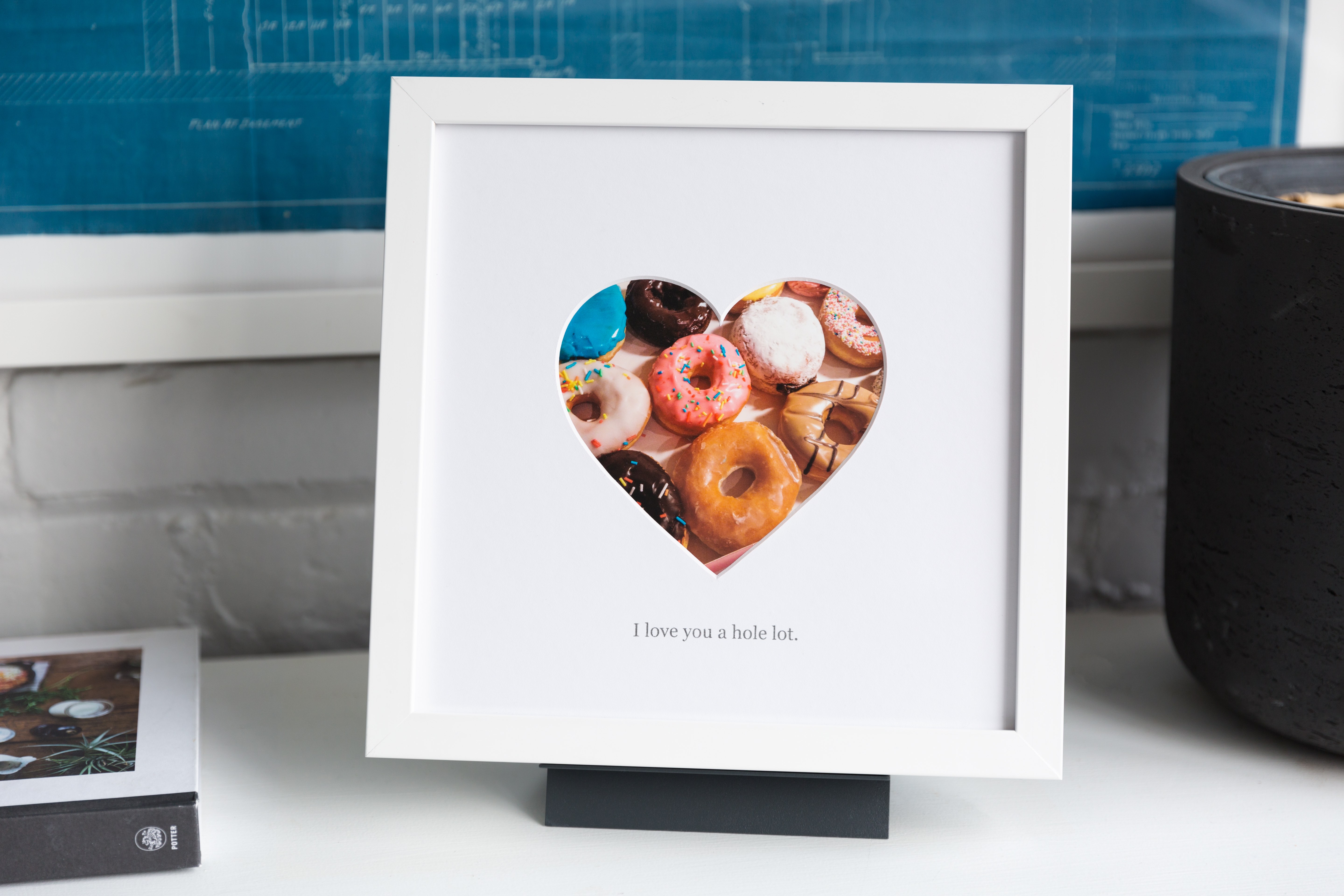 Embrace your silly side with a playful gift. Frame inside jokes, pictures of your pet (or fur baby, let's be real), and silly instax. For Instagram pics and selfies, our limited edition Heartstagram adds just the right touch of whimsical fun. And there's no need to go over budget on flowers and champagne (after all, flowers die and buzzes fade). Starting at $39, framed gifts can be just right - a little classic, a little unexpected, and totally unique.
2. Make it Personal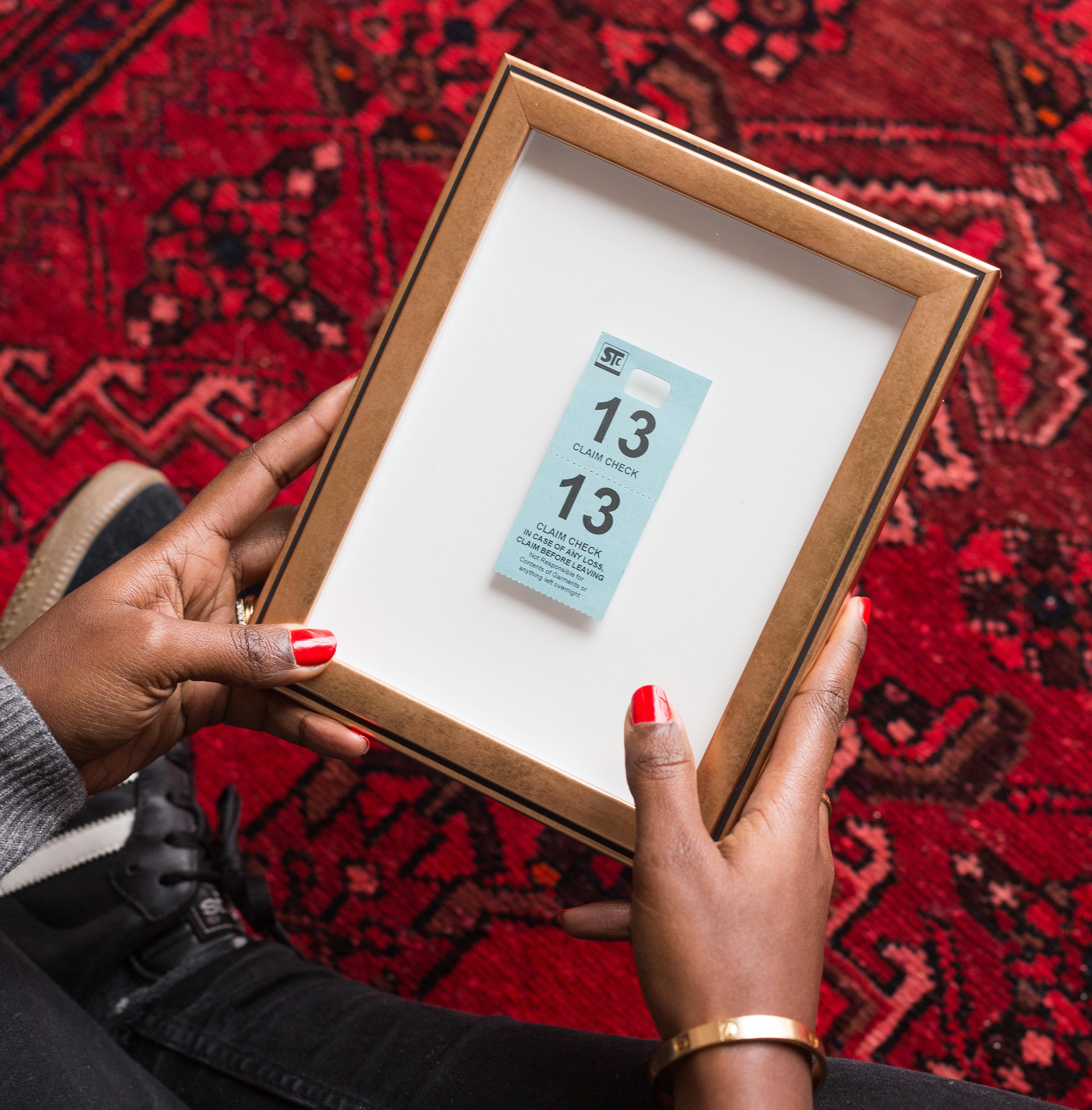 Every relationship is one-of-a-kind. Take the opportunity to remember the moments that defined you as a couple. There's a couple of directions you can go with this: wedding photos or pics of you together are always a safe bet, but there are so many other creative ways to show your S.O. how much you love them.

Frame photos or a postcard (extra points if it's vintage) from a trip you took together, or the movie poster from when you went (in costume) to see Star Wars on opening night.

Have something from the day you fell in love? It probably fits in a frame, and then you can hand it to your One True Love and say, "I've loved you since this." Hearts guaranteed to melt. Which bring us to step number three...

3. Celebrate the moment it all began.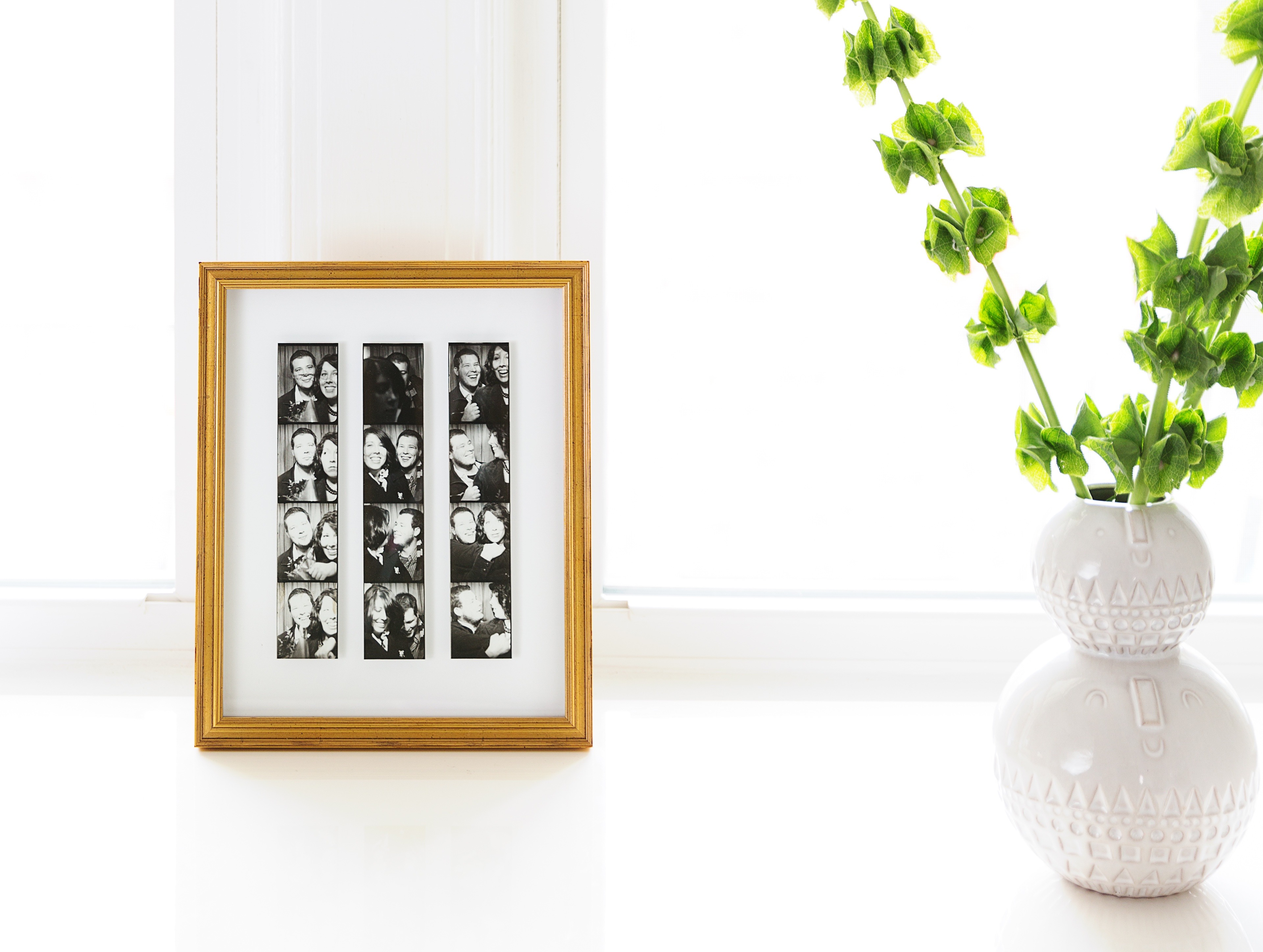 If you're anything like us, you save things that matter to you: movie ticket stubs, plane tickets, hotel keys, handwritten notes. The list goes on. You saved all that stuff for a reason. This is it.

Frame the mementos from your relationship milestones. Have her number scrawled on a bar napkin? Frame it. Movie tickets from your first "real" date? Frame those too. Matchbooks from your wedding reception? Definitely.

Warning: Gifts like these may result in tears of joy and happy reminiscing.
Looking for some extra inspiration?
We interviewed people with incredible love stories and the framed photos and mementos to prove them.
(Psstt...Don't Forget about Mom)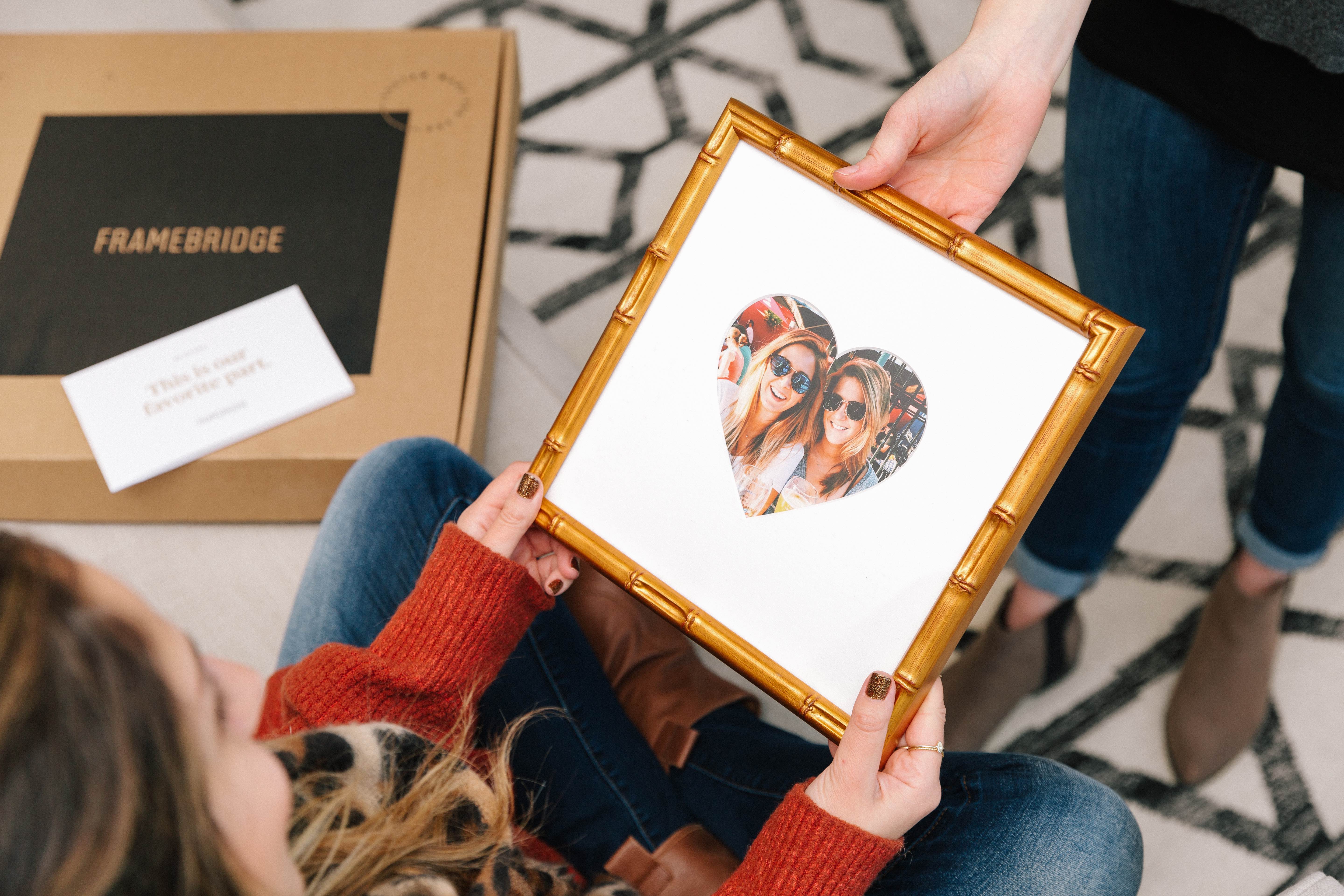 Valentine's Day isn't just for couples. Show your love for the people who matter most - your mom, your brother, your BFF, you get the idea. This is the moment to frame silly family selfies, pics of your dog wearing glasses, or a piece of art you just know they'll love. Order a framed photo online and we'll deliver it right to their door along with a personal note from you.
---
Framebridge: You saved it for a reason. This is it.