3 Ideas for Top Valentine's Day Gifts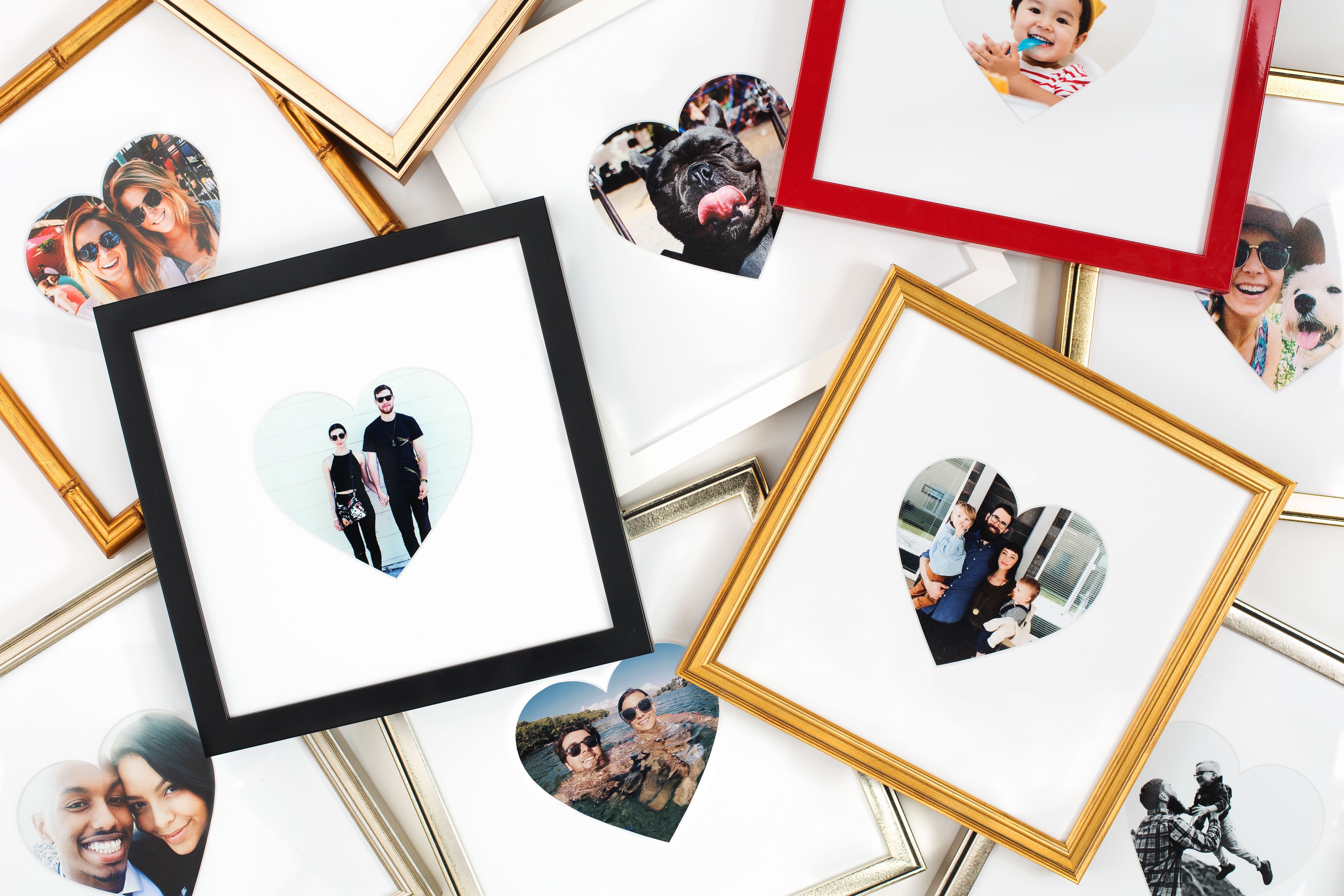 Valentine's Day sneaks up on us. We've just won the holidays, those steadfast New Year's resolutions are proving tricky to meet, and suddenly it's here. But that does not mean it has to be stressful. Valentine's Day is the perfect time to tell somebody, anybody, how you feel. Reconnect, send a thank you. Say I love you.
So here are three ideas for top Valentine's Day gifts. Gifts that are perfect for husbands, wives, boyfriends, girlfriends, dads, moms, partners, best friends, new friends, old friends, furry friends, or anybody who deserves something special.

1. The Heartstagram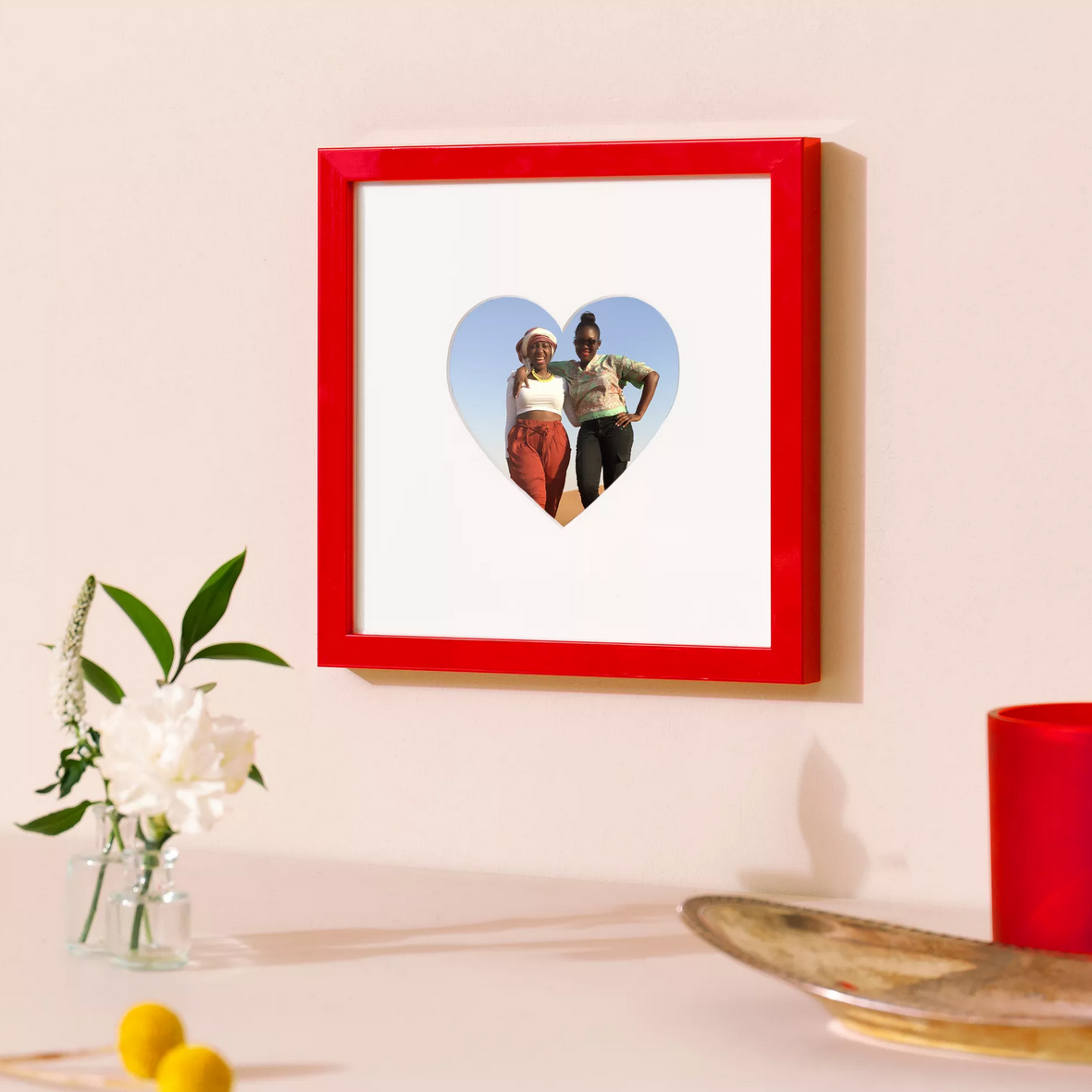 This 11x11 frame is perfect for the adorable photos already on your camera roll. Great for a tight crop, this frame will put the focus on the ones you love (in a heart shaped mat ❤️). Oh, and it's just over $50 and ships the next day.
2. The Love Letter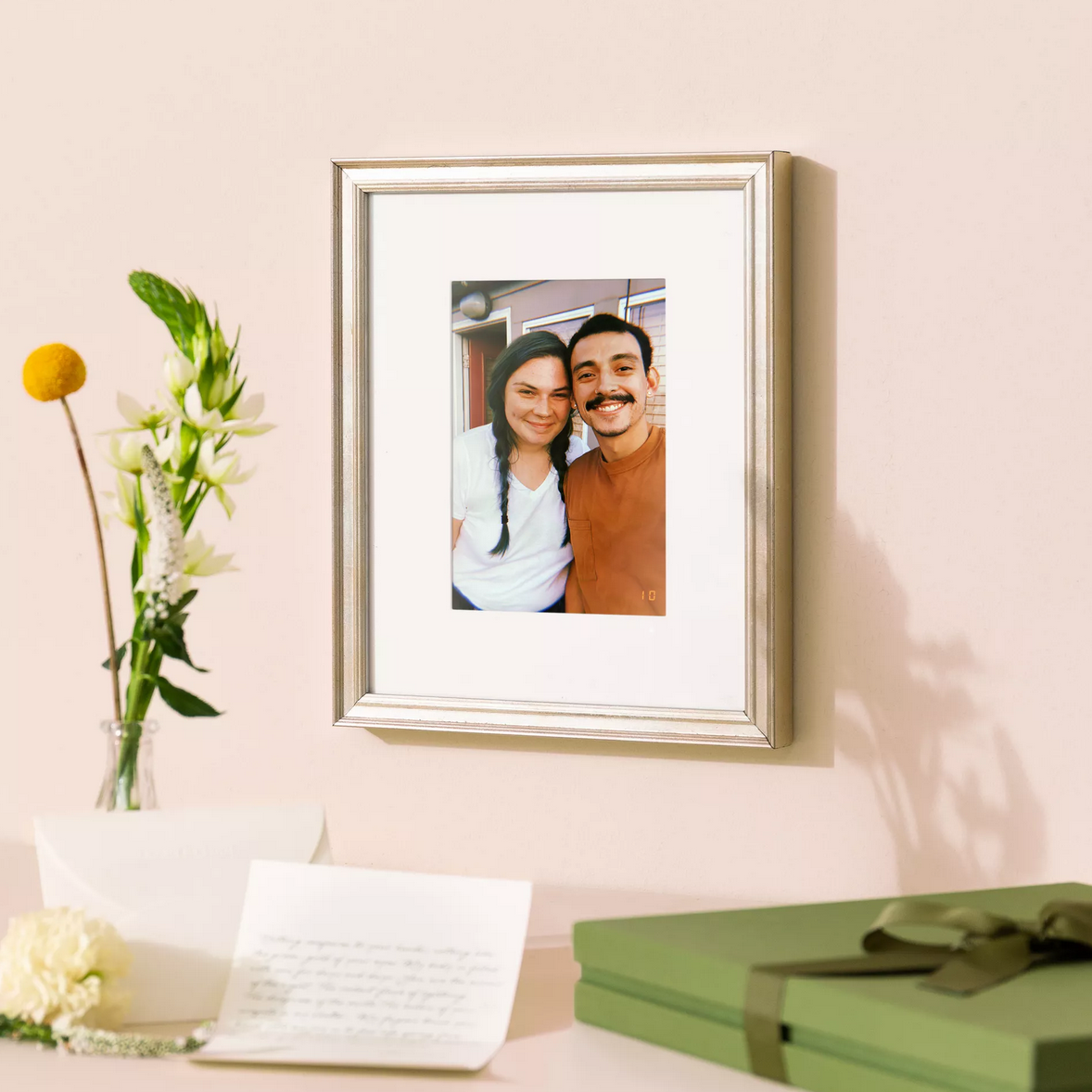 This 10x12 frame is our most popular gift—and comes in five different styles. With a story pocket on the back, this gift offers the opportunity for personalization. Tell that special someone how you feel in your own words! Like the Heartstagram, it ships the next day, but also comes in a box with a bow.

3. The Galentine's Duo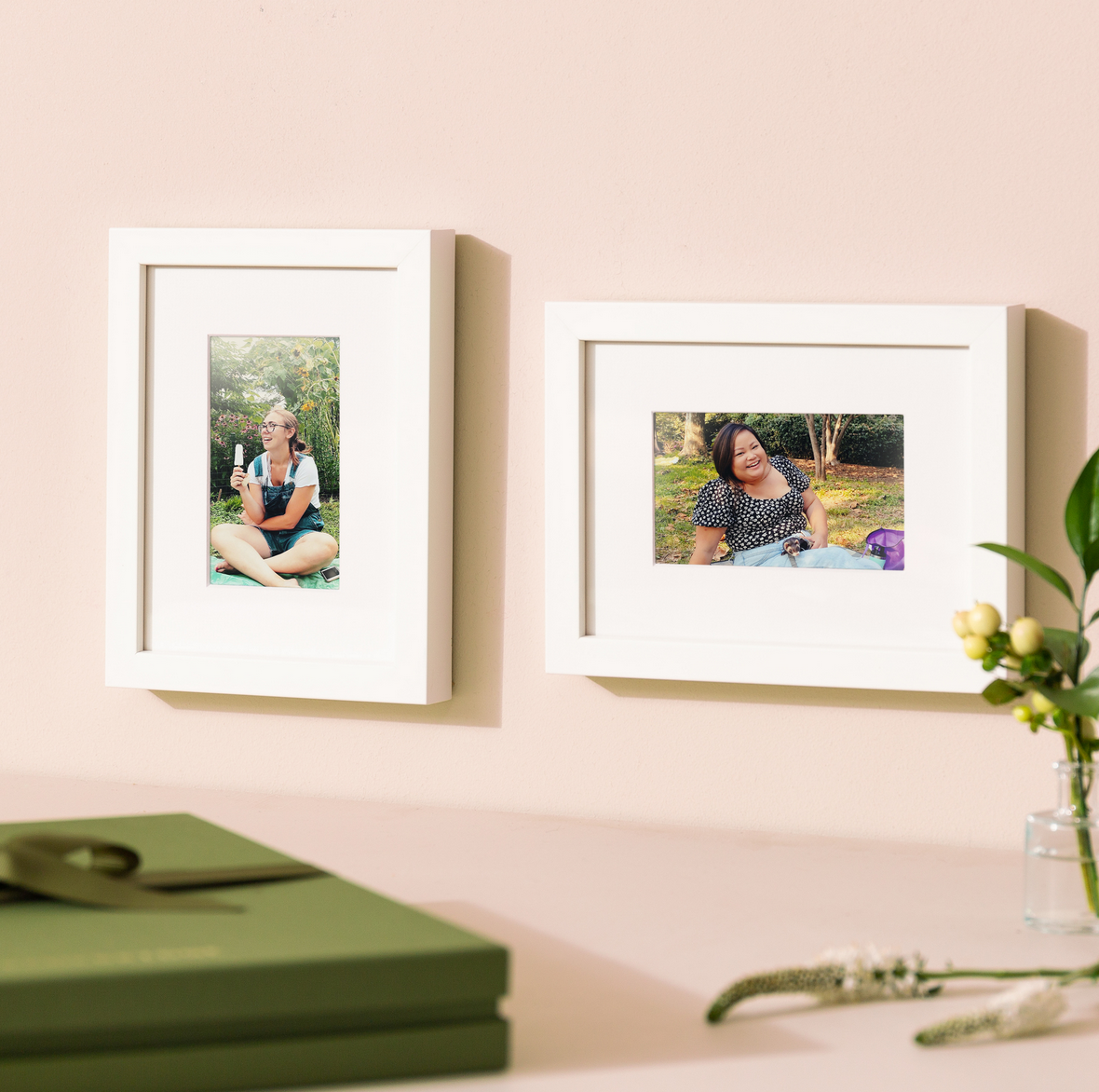 Calling all BFFs. This set of two 7x9 frames offers variety. Get both in portrait, both in landscape, or mix and match (like the photo above). With six styles available, there are so many ways to tell one (or two!) BFFs that you're thinking of them (comes with a box and bow).
Looking for some extra inspiration?
Read the story of Clare and Steve's literary romance, Brittany and her pen-pal BFF, or roomie love in the age Craigslist.
---
Need to frame something else? Maybe a homemade present or the tokens of your love?