Crown of Palaces
Though the enormous Taj Mahal was built as a mausoleum in 1632 by the emperor Shah Jahan for his beloved wife, the beauty and majesty of it—especially in the golden afternoon sun—mesmerizes over 5 million visitors a year. You all have captured its best angles and made awe-inspiring Agra the #10 most Framebridged place in the world.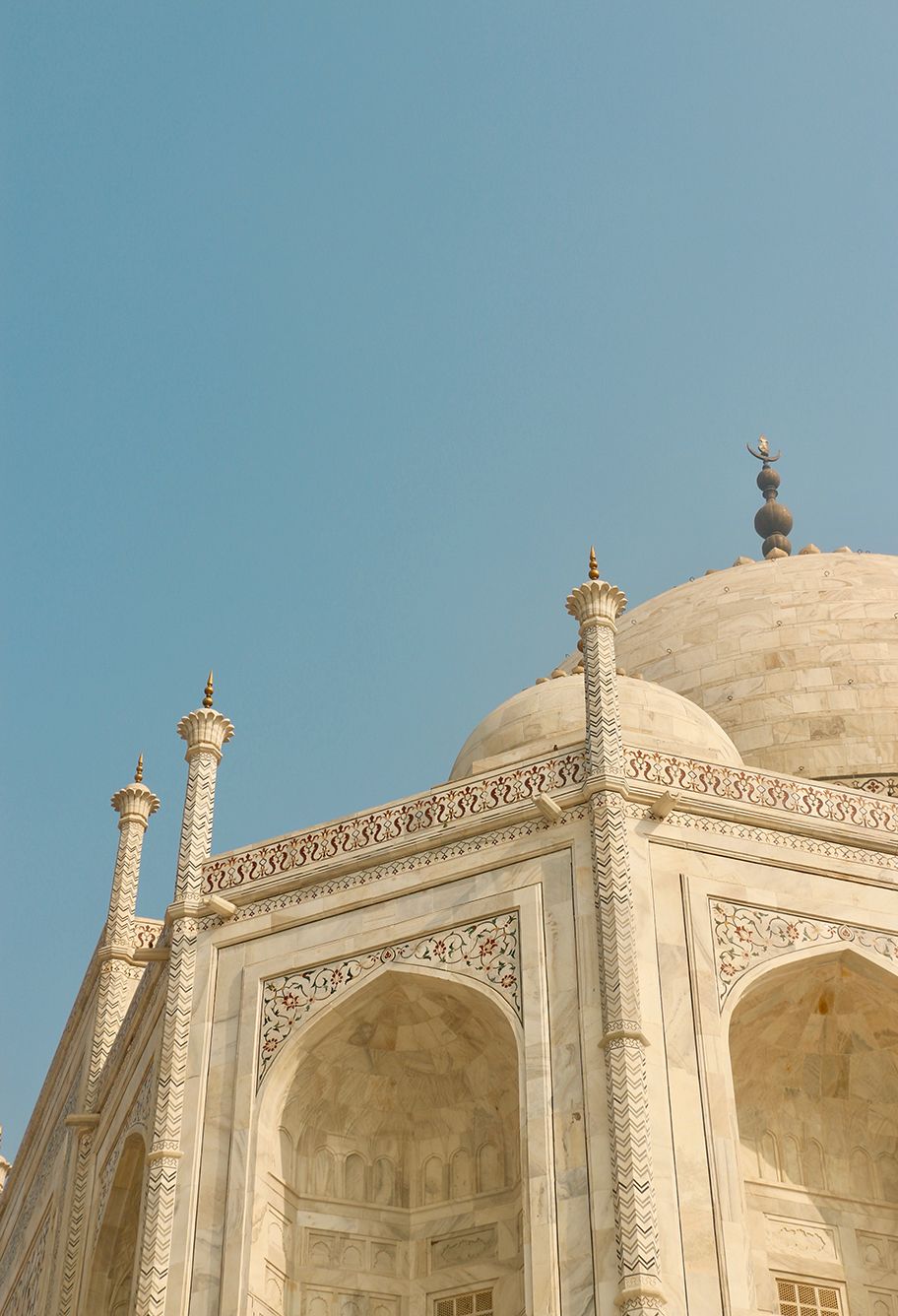 "My husband's grandpa immigrated from India when he was 20 years old so it was not only a special experience because of what an incredible place India is, but also because we got to see where his grandpa came from and even meet his older brother and his family."
—Emily N.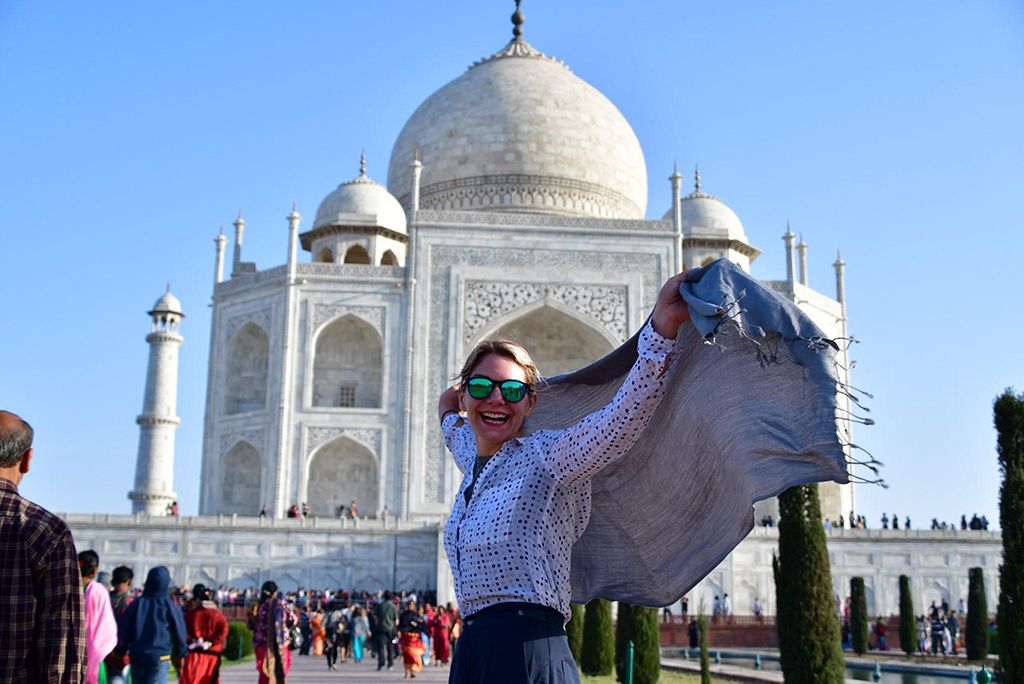 "I went to India for the Holi festival. It was my first big adventure without my daughter, who is five now. Traveling is so enriching for my soul. Some of my most precious memories involve getting lost in new countries, meeting new people and seeing the beauty of our world."
—Anne M.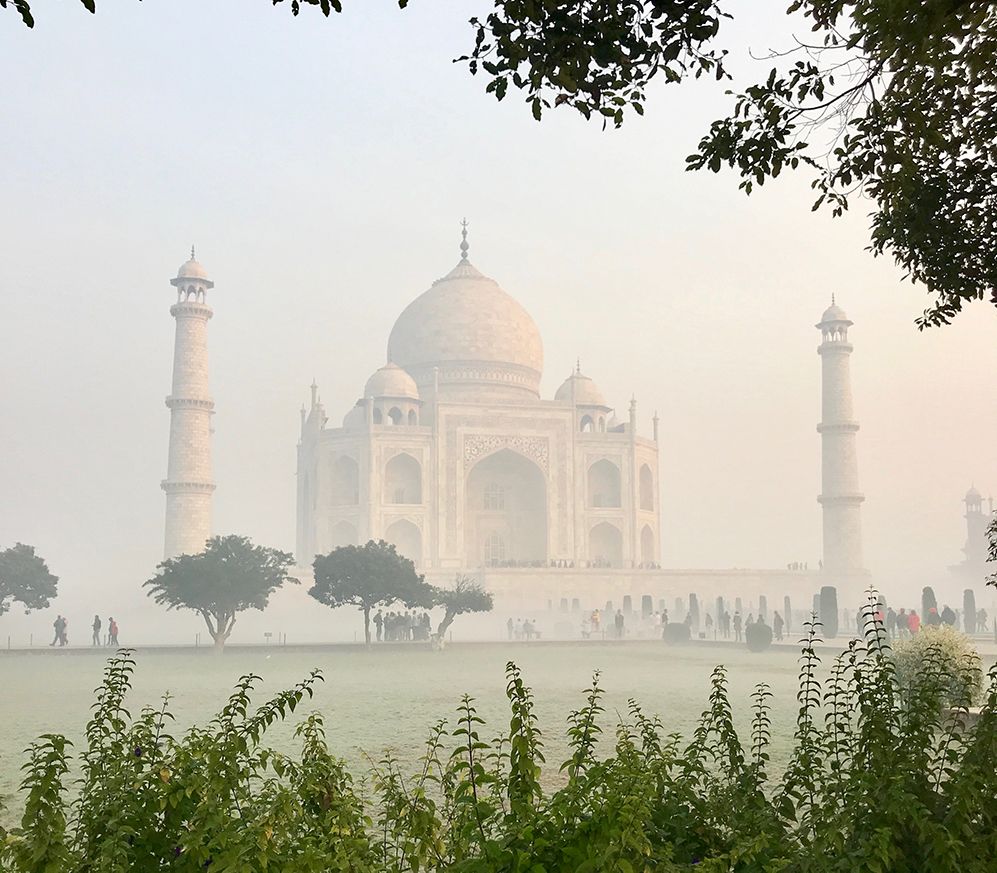 "My mom went to boarding school in India in the Himalayas. She passed away when I was 4, but I saw photos from her time there and they were beautiful. I knew I had to go! I've traveled all around the world and can say that the Taj Mahal is the most beautiful thing I've ever seen. My dad, my sister, and I got up really early and drove for several hours to arrive at sunrise. There was so much fog/pollution that for the first few hours we were there, you couldn't see the bottom, giving it a heavenly presence, as if it was floating in clouds."
—Jennifer W.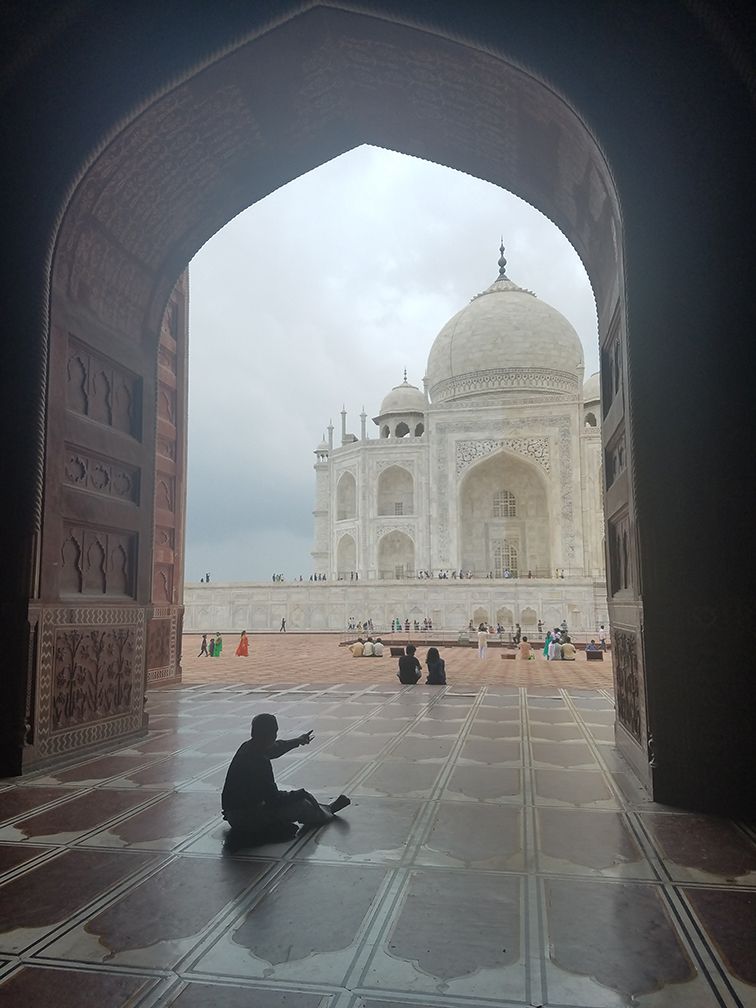 "There's an obvious reason for its fame— it's simply spectacular. It's of course this great architectural achievement and jewel of Muslim art in India, and by extension it puts a spell on tourists and locals alike."
—Nes P.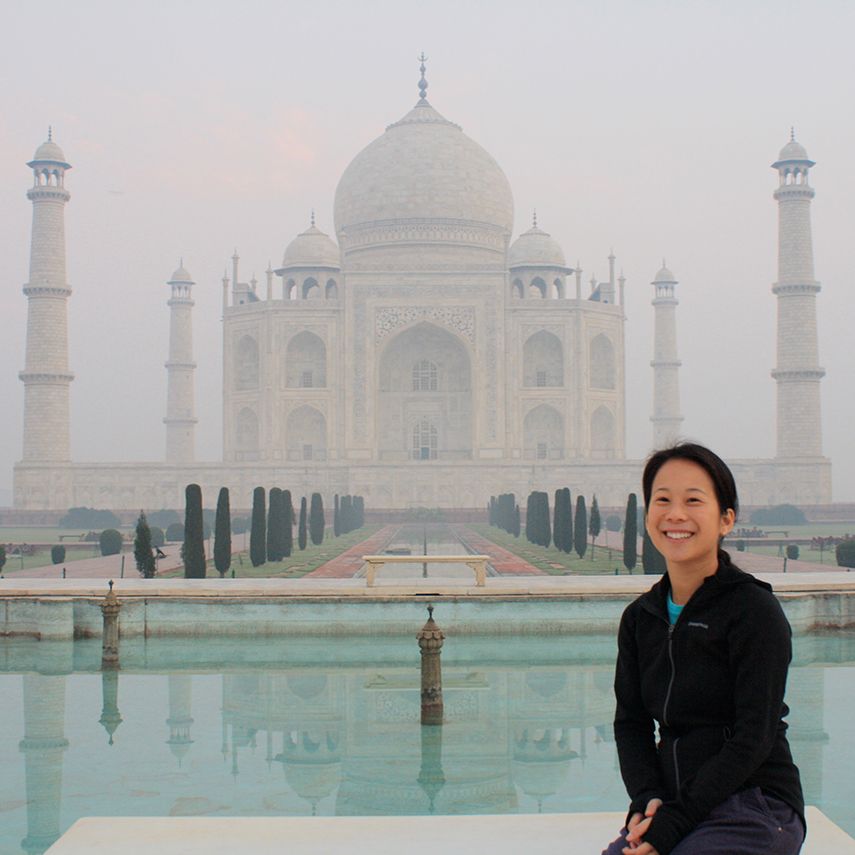 "My guide and I woke up before sunrise to be the first in the queue. For a glorious ten minutes we had the grounds to the Taj Mahal to ourselves, sprinting around snapping photos. In a place and a country that is teeming with activity, it was a rarity.
—Melanie C.
---