The (Un)usual Haunts
Witches and black cats, mummies and zombies, sewer-dwelling clowns and the whole prepubescent cast of "Stranger Things" - yep, it's that time of year. Love it or hate it, the ultimate witching hour approaches. Bring the spooky vibes indoors with clever interior design tricks that capitalize on your year-round decor. From tasteful to playful, there's a creepy crawly design for every aspiring haunted house. Read on for our favorites.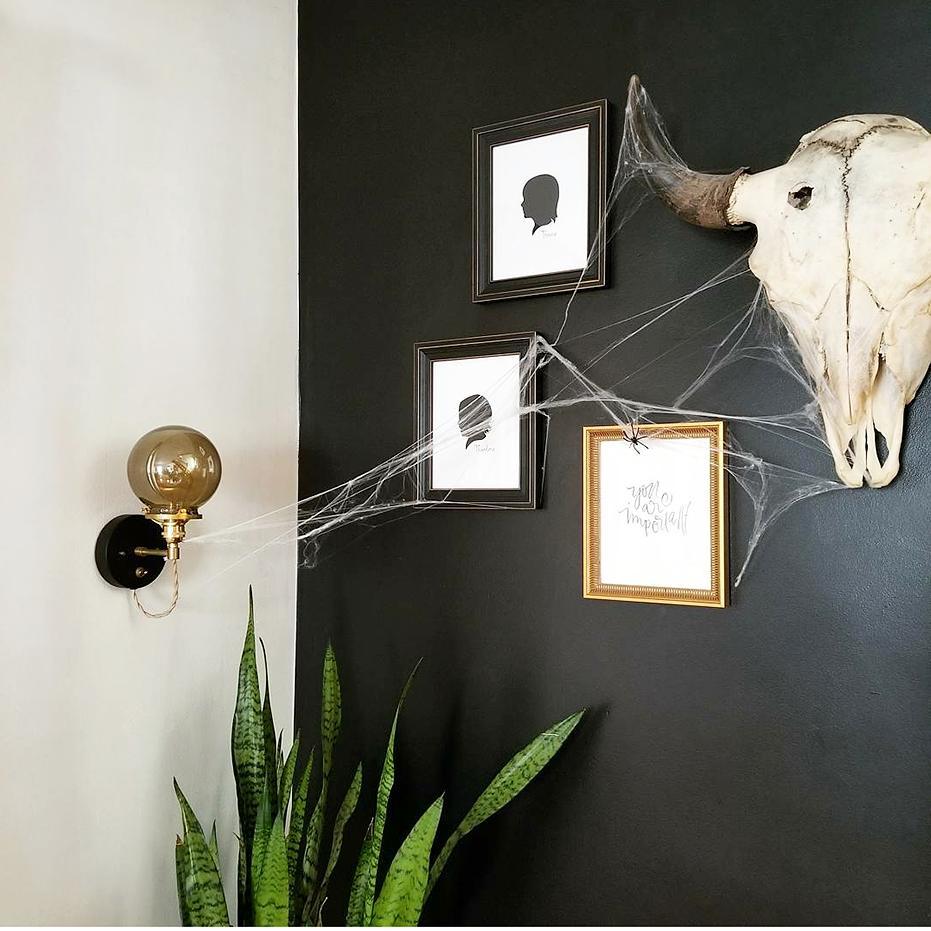 A few spider webs draped along the wall transform this elegant room. The black wall, Bison skull, and snake plant are strong design choices anytime of year. Add a few well placed spiders, et voila - crumbling grandeur a la The Addams Family.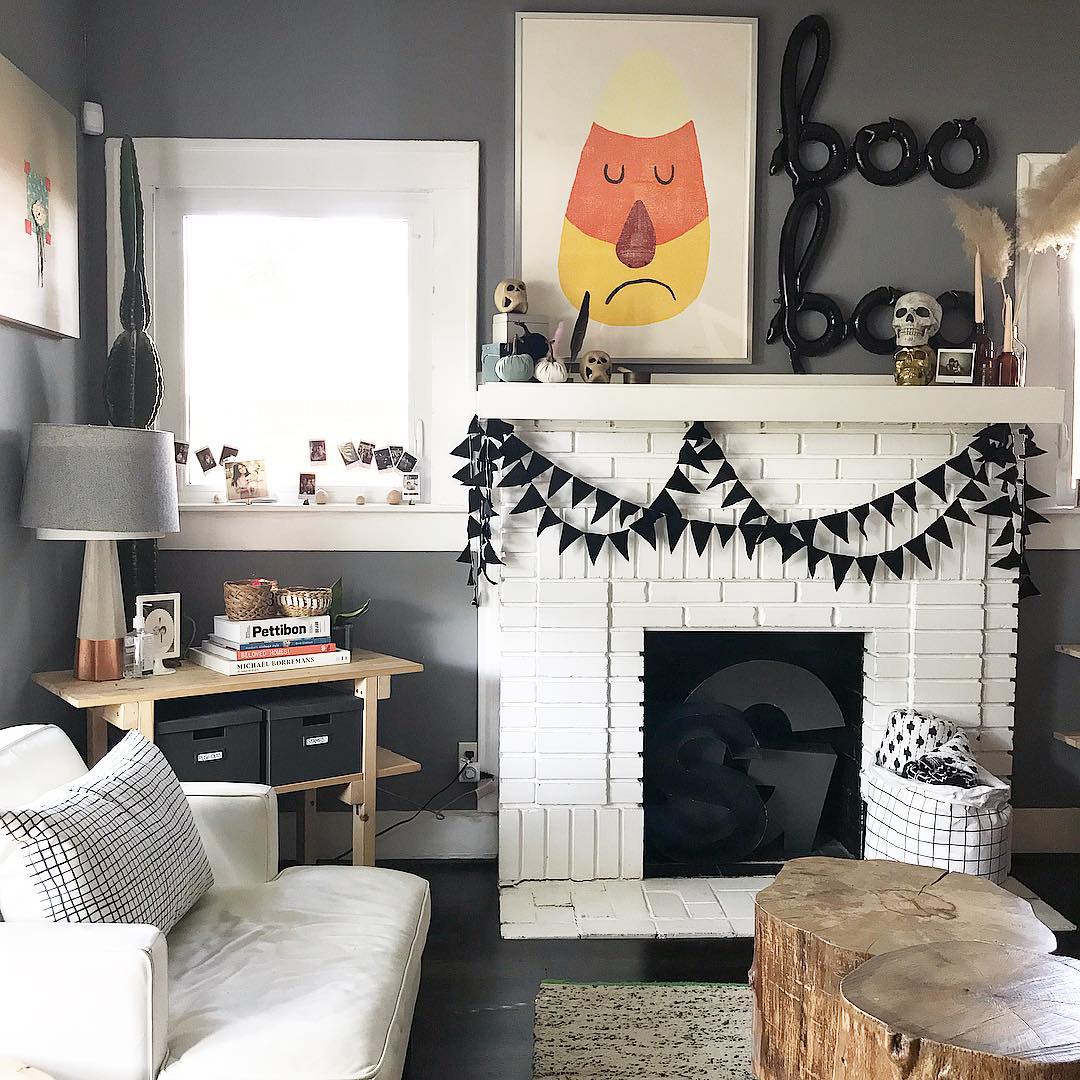 Looking for something a little cuter? Take a cue from this charming soft grey room. Festive garlands and skull figurines balance the cheerful and the scary. The framed candy corn print really makes the scene and adds a playful touch.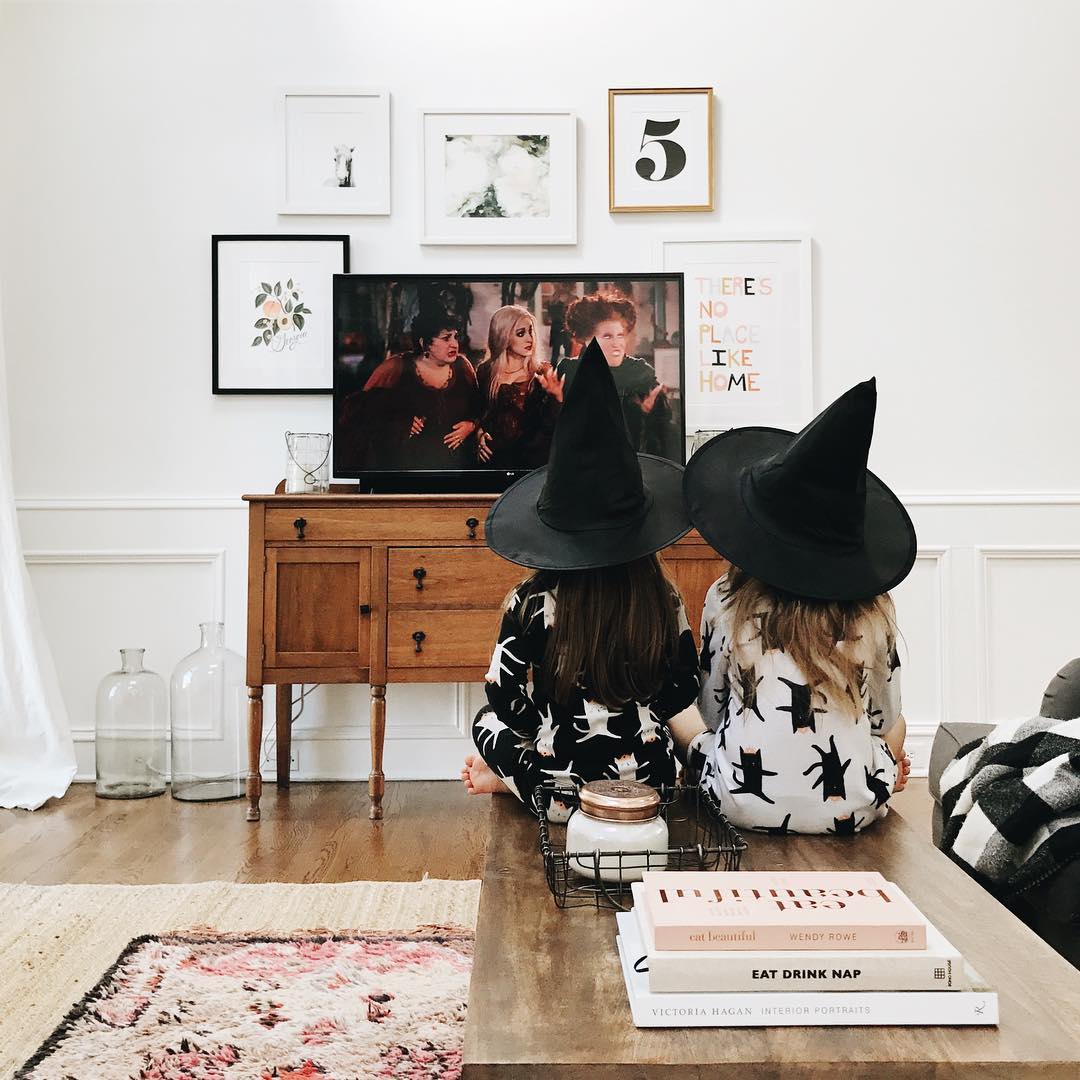 Halloween movie marathons are a must. Witch hats optional (but highly encouraged). We love how these autumnal pinks and ochre yellows create a soft, charming space that's still festive.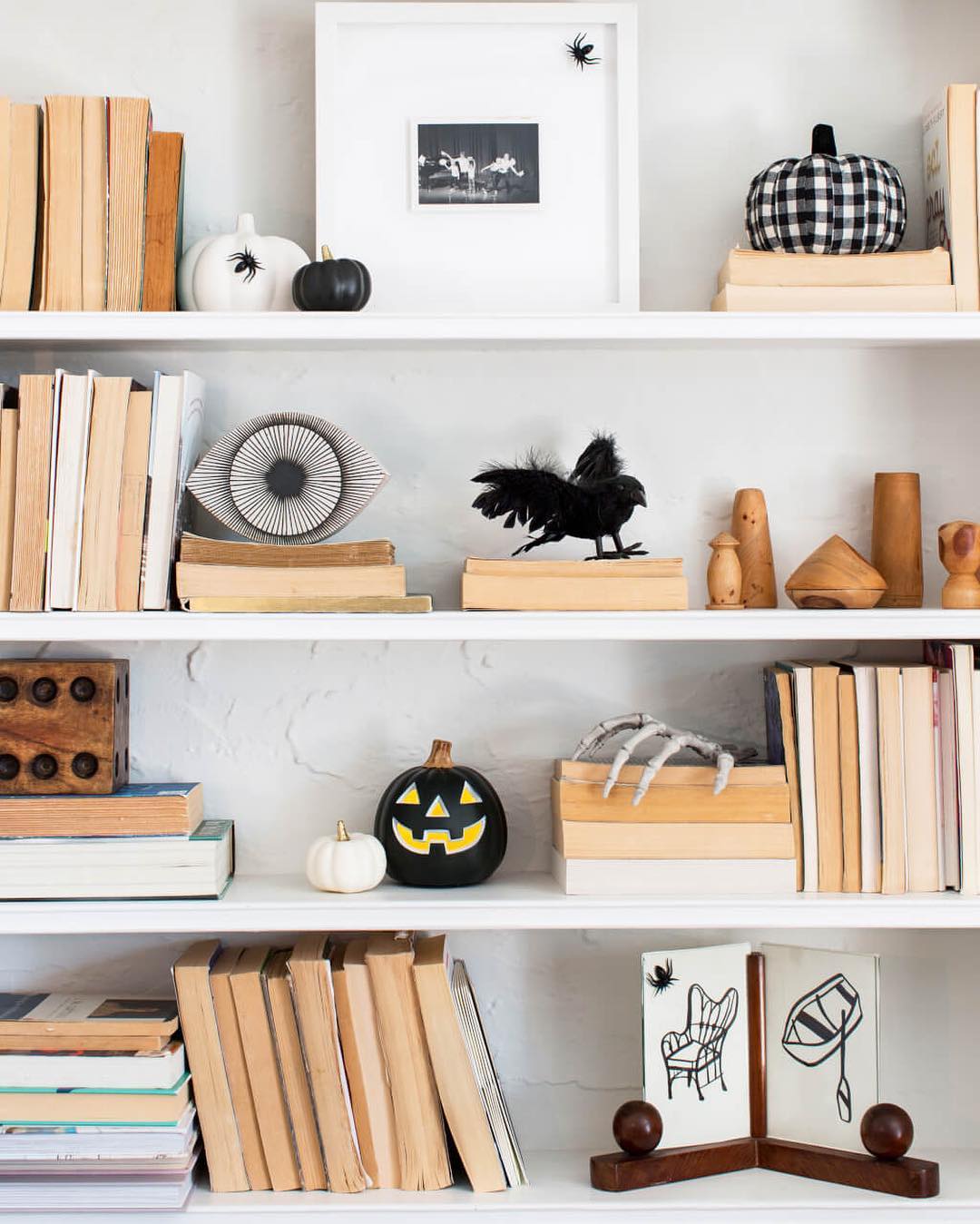 And what roundup is complete without a shelfie, especially one styled by Emily Henderson? Not ours. For a rustic, timeless look stack your books with the spines facing inward. The textured pages subtly enhance this tableau. Add a few painted pumpkins, spiders, and spooky accessories for this classic look with a modern twist.
---
Framebridge: custom framing that's never scary (unless you want it to be)