The Ultimate Family Photo Guide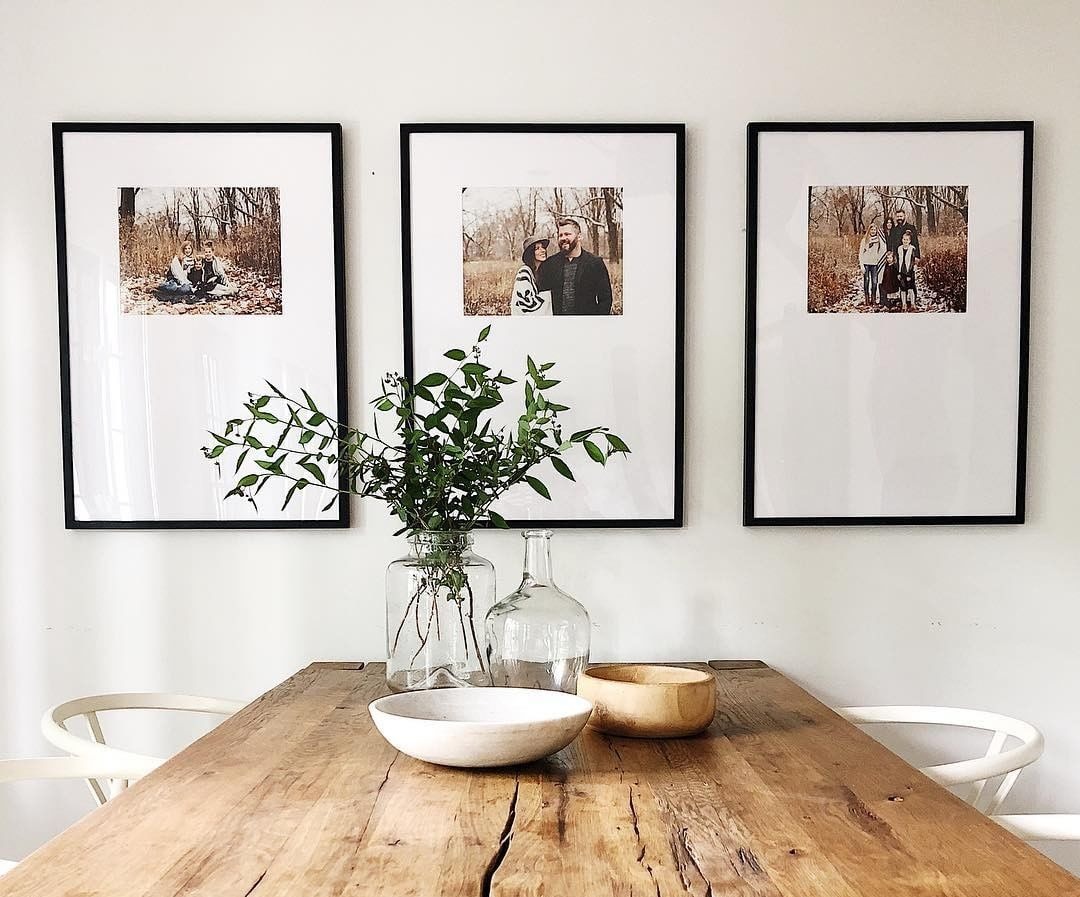 From your professional photoshoot for the holiday card to the daily candid you snap with the kids, displaying family photos makes a home feel warm and centers it on what matters most: the family who lives there. That said, we know that in the age of the camera phone, it can be tricky to decide which photos to frame and how to display them. Hence, this all-encompassing guide to selecting which photos you want to frame, editing them for the perfect print, framing them to your exact specifications, and hanging them in your home.
How to Choose Family Photos
1. Organize Your Camera Roll
First things first, take inventory of your photos. You probably already have a few favorite images in mind. A quick trick for narrowing down photos is to look in your apps folders in Photos on your phone. Photo editing apps like VSCO and even Instagram will often automatically save your edited photos to a special album. If you took the time to edit the photo, you probably already love it. Search these albums first.
If you're anything like us, you have 5,679 photos (approximately) on your phone. Create a semblance of order by starting a new folder to house your favorites. Title it "Favorite Family Photos" and add your top contenders to this album as you scroll through your feed. From there, your search will be much easier to contain.
2. Decide on a Theme
Choose whether you want to frame photos from a professional shoot, candid iPhone pics from everyday life, or images from a certain event, like a family vacation. Once you have a rough idea of what you're looking for, you can start to play with how these photos might work with one another to tell a story.
For example, you can frame a series of four candid family photos of you cuddling and playing with the kids for a fun, energetic gallery wall. Or you can design a more formal display with professionally shot photos. Both have their merits. Just think about your style, and where you might want to hang the photos.
3. Opt for Quality
The only hard and fast rules are to choose photos you love and photos that can be printed at high enough quality. Luckily, we'll check the quality of your photo when you upload them.
For reference, most iPhone photos (especially when taken in clear light) can be printed as large as 32x40", our maximum size offering.
How to Edit Family Photos
1. Adjust the Exposure
Open your favorite photo editing app. Here is our roundup of our favorite photo editing apps. A Color Story, VSCO, Instagram, and even your phone's native editing app are all good options. Adjust the exposure to brighten the photo a bit.
2. Straighten and Crop
Straighten and crop to your designed aspect ratio. All our frames are custom down to 1/16th of an inch, so we'll print and frame your photo perfectly no matter the crop. If you're browsing our Quick Ship Shop, we've designed the frames with set art dimensions for you. Less decisions and more inspiration. The fastest way to frame your photos – they ship next day!
3. Add a Filter
If you want, add a light filter in your app of choice. Play around until you find a look you like. When it doubt, converting a photo to black and white is a classy, easy way to hide "imperfections" like poor color quality, graininess, or shakiness.
How to Frame Family Photos
1. Pick a Spot in your Home
Consider where you might want to hang your piece. For example, if you want a display above your couch, consider one large piece or a dramatic gallery created from smaller pieces. Looking to fill an awkward nook? Consider a stack of Instagram Minis. We pulled together some inspiration below.
2. Choose your Arrangement
How many photos are you framing? If you're framing more than a couple, we recommend our collection of curated gallery walls. Just drag and drop your photos for an ideal arrangement that's easy to hang thanks to our life-sized hanging guide. Hanging one or two small frames in an unexpected place can highlight a really special photo, too.
3. Pick your Size
Once you have an arrangement in mind, you can choose your size and frame styles. Once you have a photo you want to frame, we'll help you check how large you can print it. Just upload the image to our site, and we'll tell you the maximum dimensions you can print at to preserve the image resolution. Please note that just because you can print a photo large doesn't always mean you should. Playful selfies and Instagram photos are great in small frames. High resolution family photos like DSLR photos look awesome when styled in a diptych (especially in black and white).
4. Style your Frame
Pick a frame style that works with your home decor. If you have a traditional style, opt for a classic frame like Newport or Georgetown. For the minimalist, opt for the beautiful natural grains of Ash Gallery or Walnut Gallery. When in doubt, a clean white frame or sleek black gallery frame like Irvine Slim and Mercer Slim work in most interiors.
How to Hang Family Photos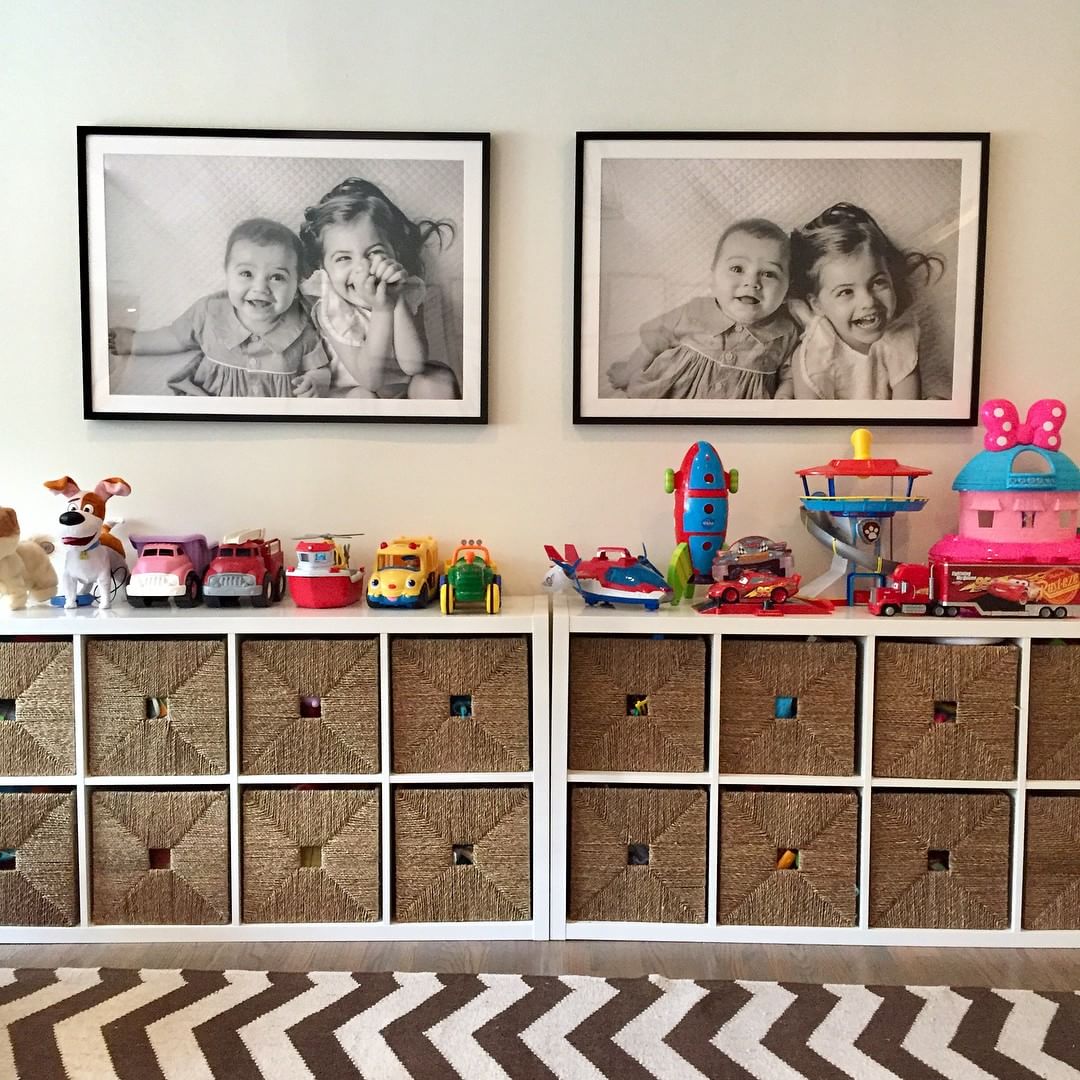 Check out our blog post on how to hang art and photos for where to hang your art, how high to hang it, and the best way to use your tools. That said, a little inspiration goes a long way. Here are some of our favorite ways our customers have styled family photos.
You Might Also Like...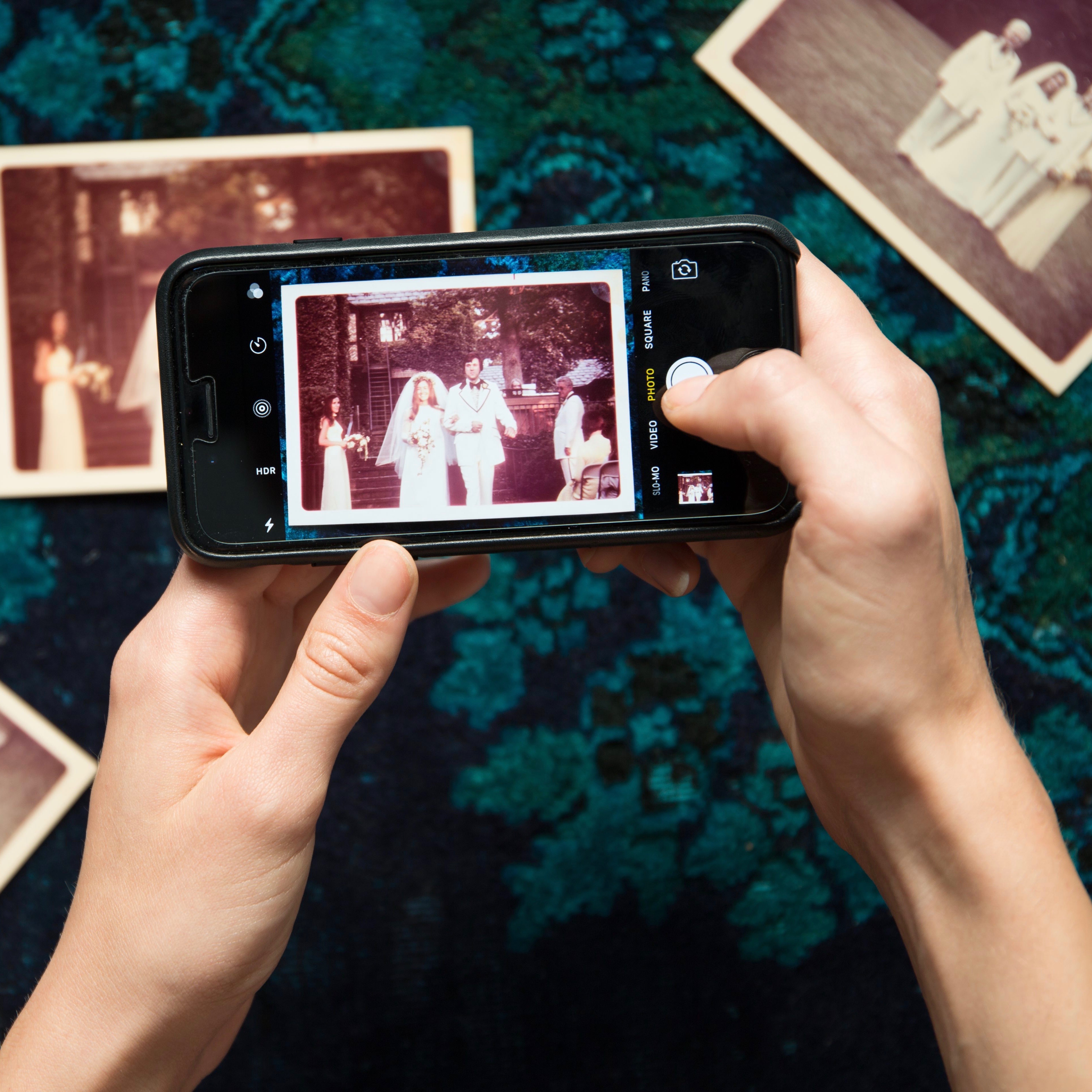 How to Make Copies of Family Photos
Read Now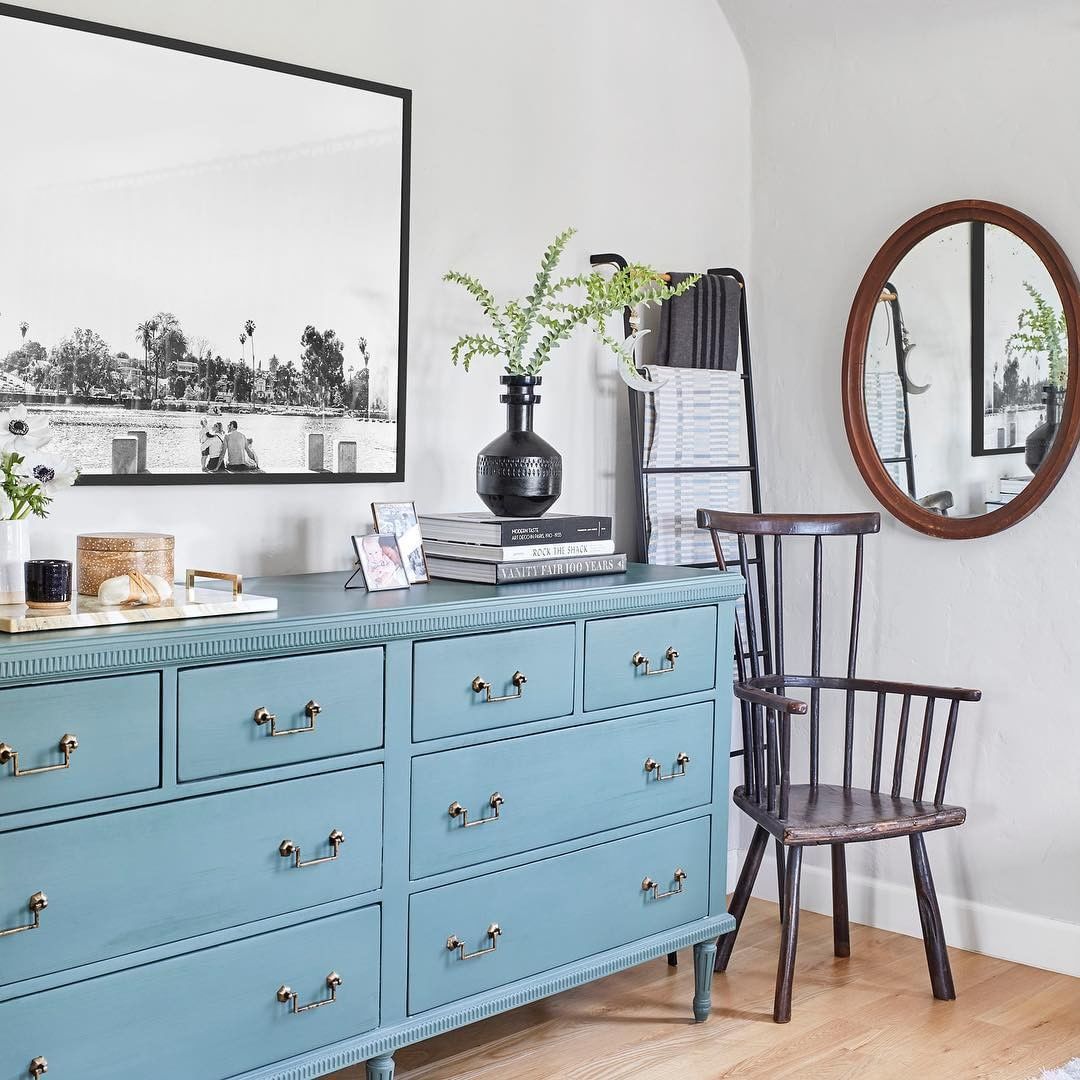 Family Photos with Emily Henderson
Read Now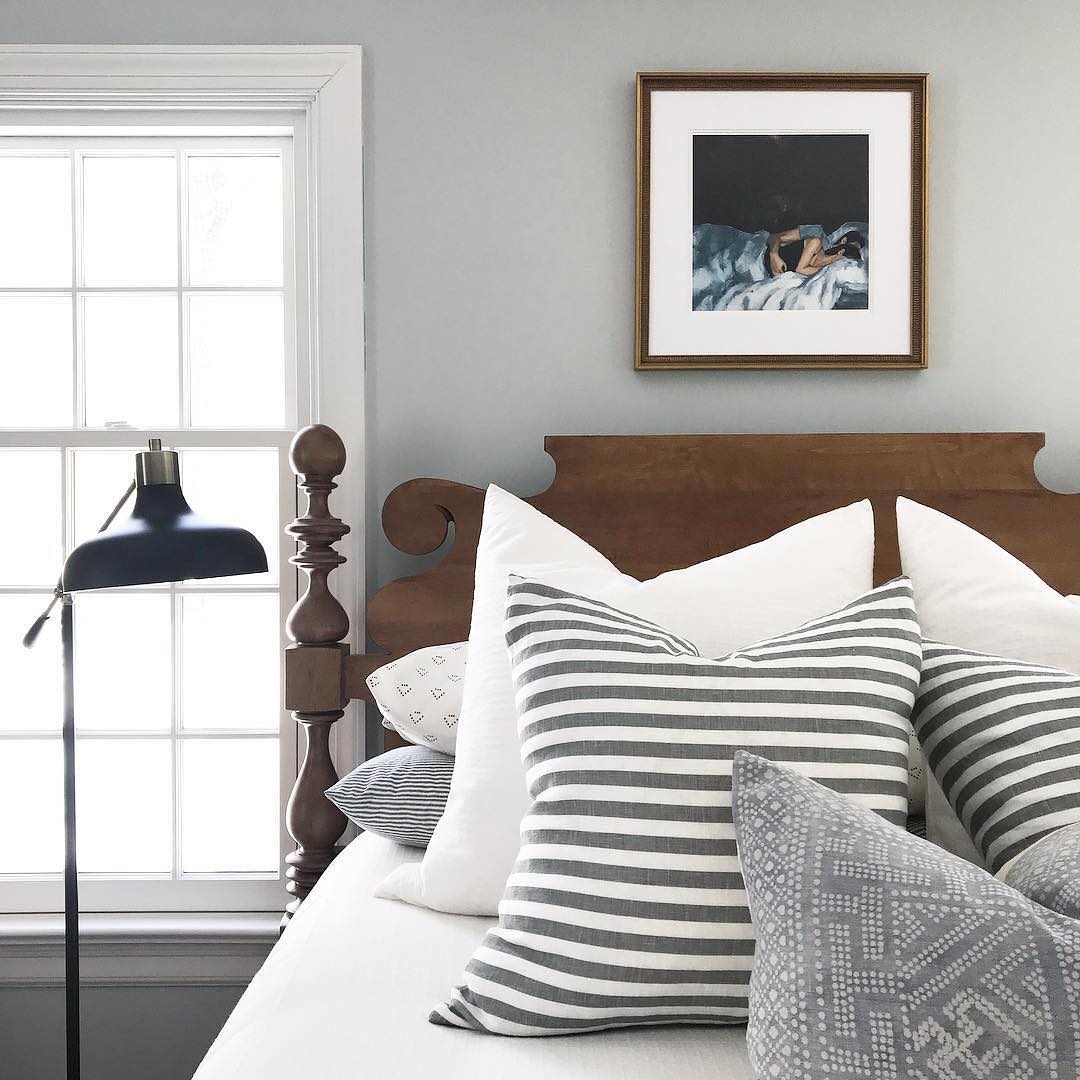 The Perfect Frame for Your Wall Color
Read Now