How (And How High) To Hang Art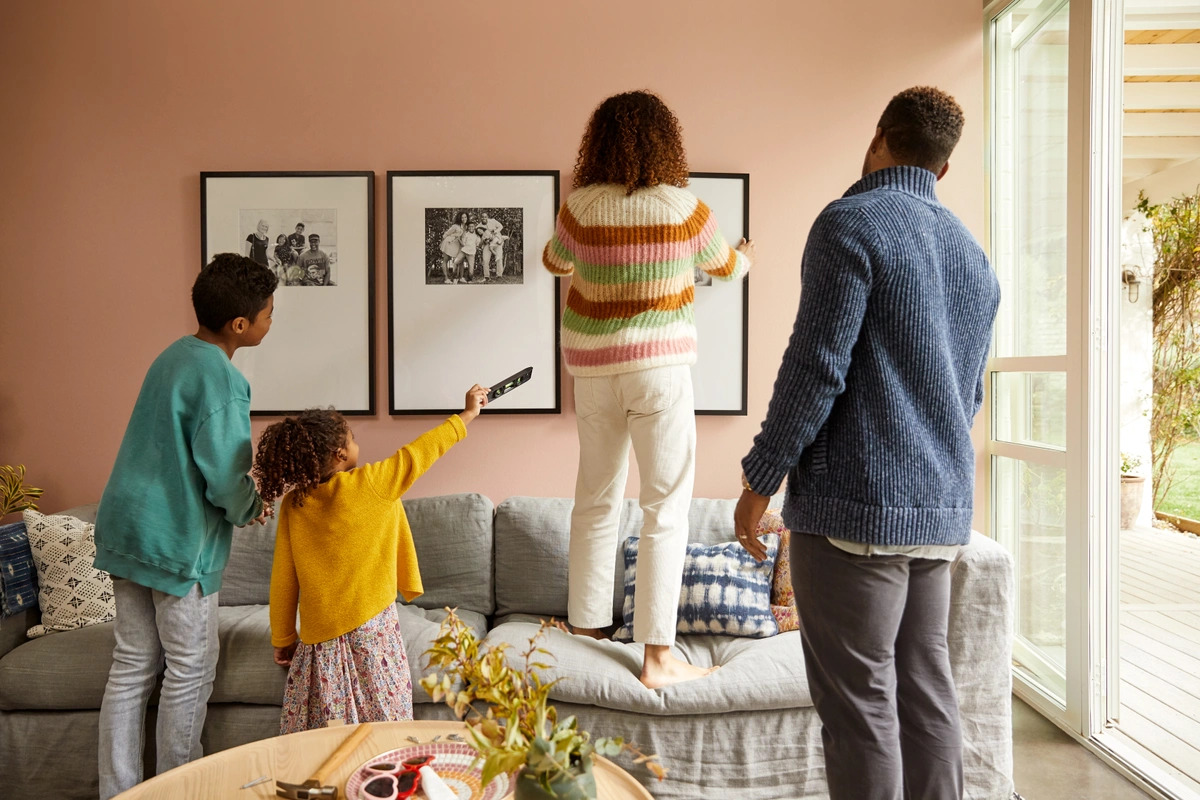 Ready to hang? Let's get that frame up on the wall.
Grab a hammer (and the hanging hardware that came in your Framebridge box) with complete confidence: we're here to help make sure the final result is picture-perfect.
"Just Right" Height: The 57" Rule
Art is personal and you should design your space however makes you happy.
But, as it turns out, there is an answer to the million-dollar question: "how high should I hang a frame?"
Art experts and interior designers agree: the vertical center (the middle of the frame) should sit 57" above the floor.

Why? That's eye-level for a person of average height (art is meant to be looked at!).
Hanging art above a couch, bed, or desk? The bottom of the frames should sit 7-10" above the top of the furniture.
Hanging Hardware Made Easy
No need to haul out your toolbox or run to the store: all the nails and hanging hardware you need came in the box with your order.
Depending on the size of your piece, we sent one of three types of hardware: a sawtooth hanger, a wire hanger, or corner brackets. Find your hardware below for step-by-step hanging directions.
Sawtooth hanger for art up to 12x18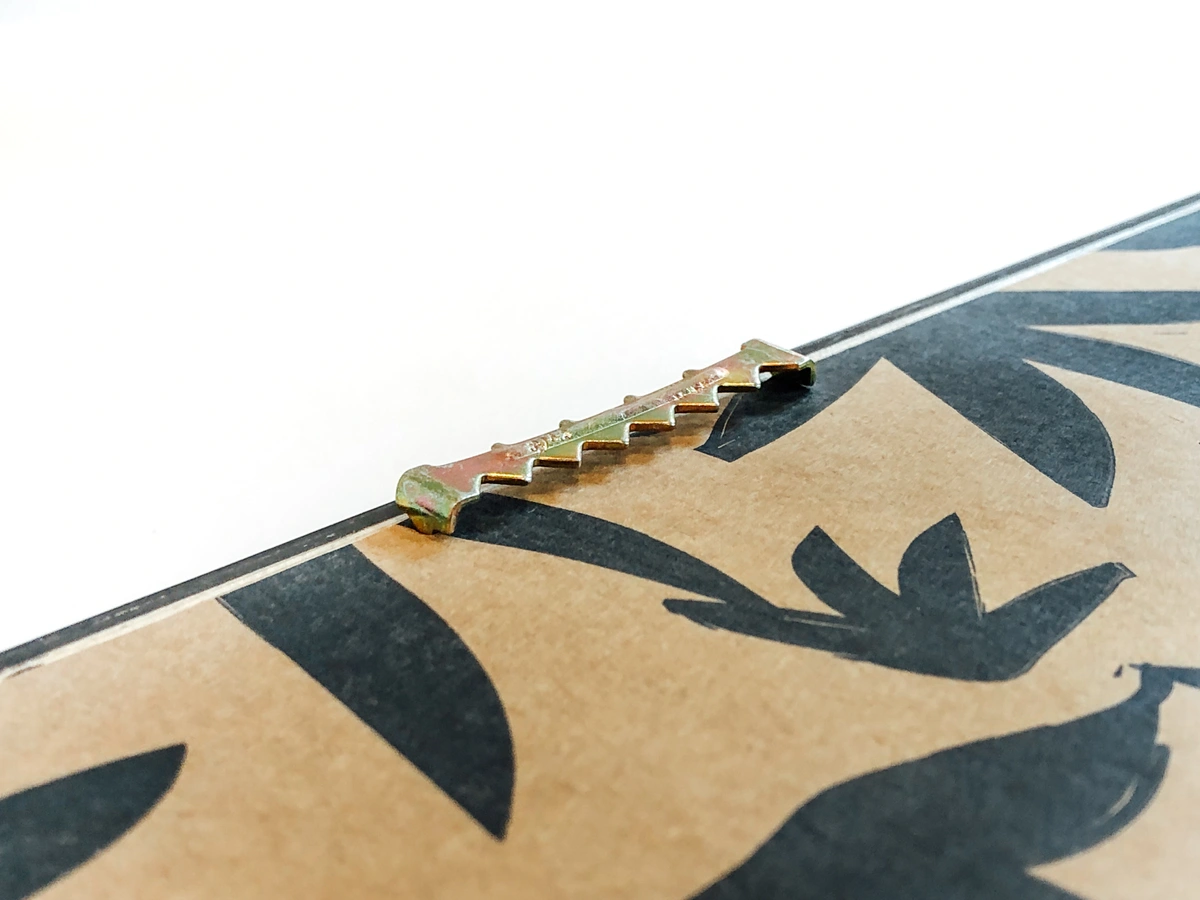 Wire hanger for medium art up to 16 x 20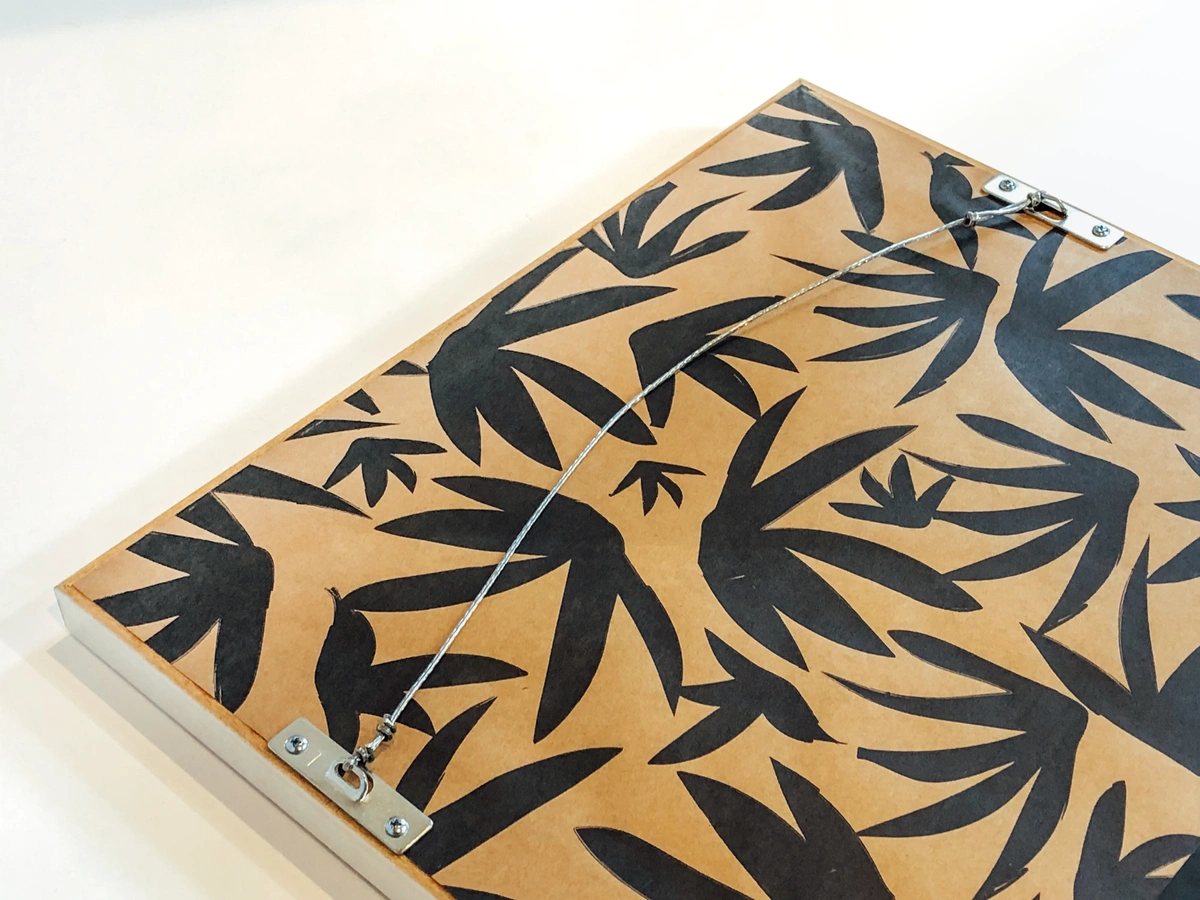 Corner brackets for large art up to 24 x 36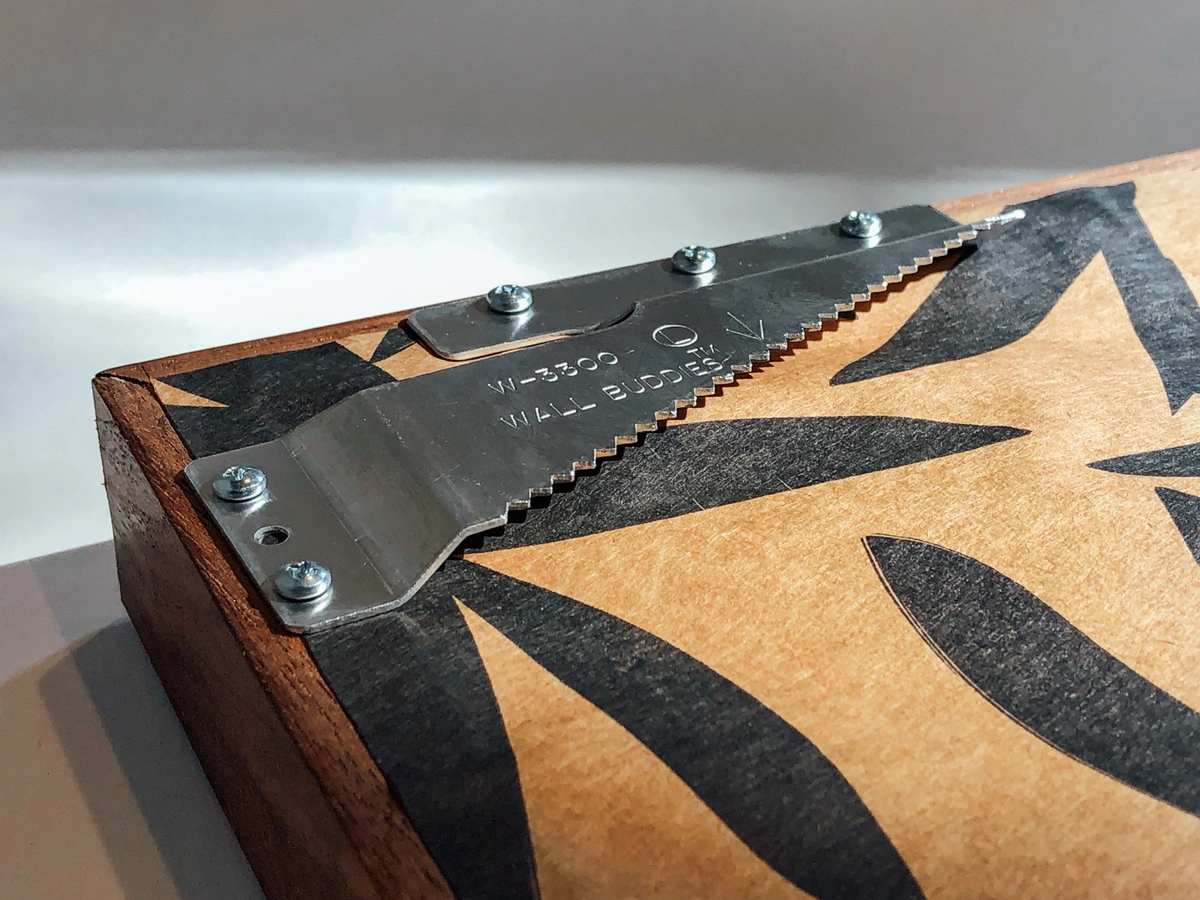 Have a Question? Need a Hand?
Start a chat, send an email, find a store, and so much more.
Happiness Guarantee
If you're not 100% happy with your order for any reason, let us know and we'll make it right.