The Gift Better Study
It's the most wonderful time of the year—for everything from shop decorations to parties to cookies and of course, to gifts. But that doesn't mean every gift is wonderful.
A lot of gifts miss the mark.
Cue our Gift Better Study. In our never-ending effort to give the most special gifts each year, we did a little research on the bad gifts.
We asked 250+ people, ages 25-65, from all across the country to "name the five worst gifts you've ever given or received."
Here are the results, the top 7 worst gifts:
1. Clothes
30% of people said clothes.
Clothes that didn't work: "Clothes that don't fit." "Clothes that weren't my style." "Clothes that weren't in my age range."
Or maybe they just didn't look good: "Ugly shirt." "Ugly necklace." "Ugly pajamas."
2. Socks
21% of people said socks. Socks! We know socks stink—but the second stinkiest gift of all?
3. Underwear
Whatchyu doin' under there? Hopefully, the answer is not browsing for boxers. Because 11% of people said "underwear" is the worst gift they've ever given or received.
4. Gift Cards
11% of people also said gift cards. Gift cards to "places I don't go," to "a non-local store," or to "a restaurant that I hate."
One person got a leftover gift card with only $5 on it.
5. Sweaters
7% of people said "sweaters." Some more colorfully than others.

"Sweaters. I hate sweaters."
6. Fruitcakes
6% of people said this!
7. Lotion
Best response from this category: "Lotion I am allergic to."
Special shout-out to the the gifts that didn't make the top seven, but that also just didn't know their audience. "iPhone charger for my Samsung." "Portrait of my mother that looked nothing like her." "A gift basket full of gluten" for a celiac."
"F*cking hair gel. And I'm bald."
Gift Better
So know that we've thoroughly covered the anticlimactic gifts you definitely don't want to give, let's cover the special, personalized gifts only you can give. Here are some ideas to help you win the holidays with hand-crafted, one-of-a-kind gifts for everyone on your list.
Baby's First Fall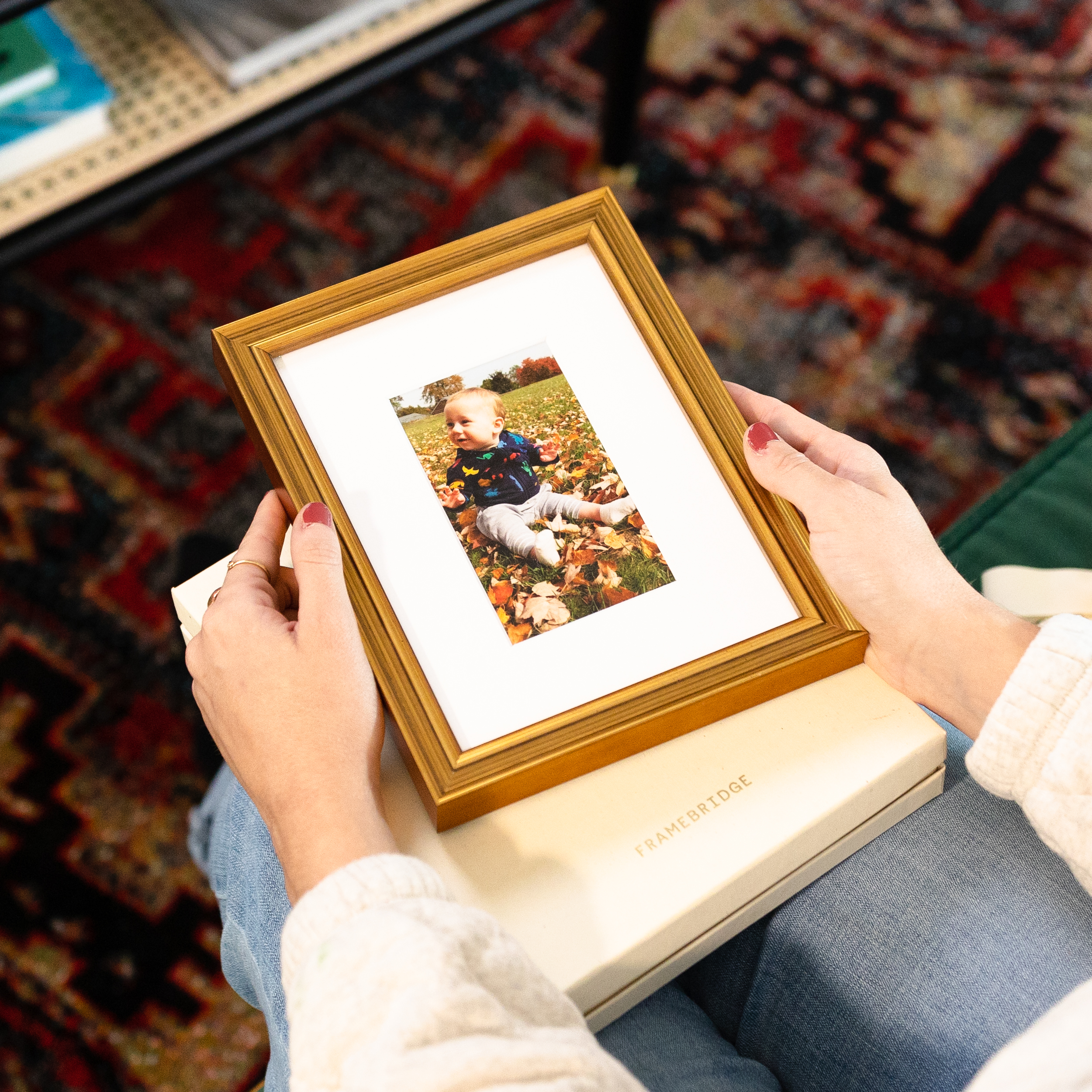 Foliage never looked so cute! Gift deeper with a memory-filled pic from your phone. It's printed, framed, and delivered in days.
Gallery Walls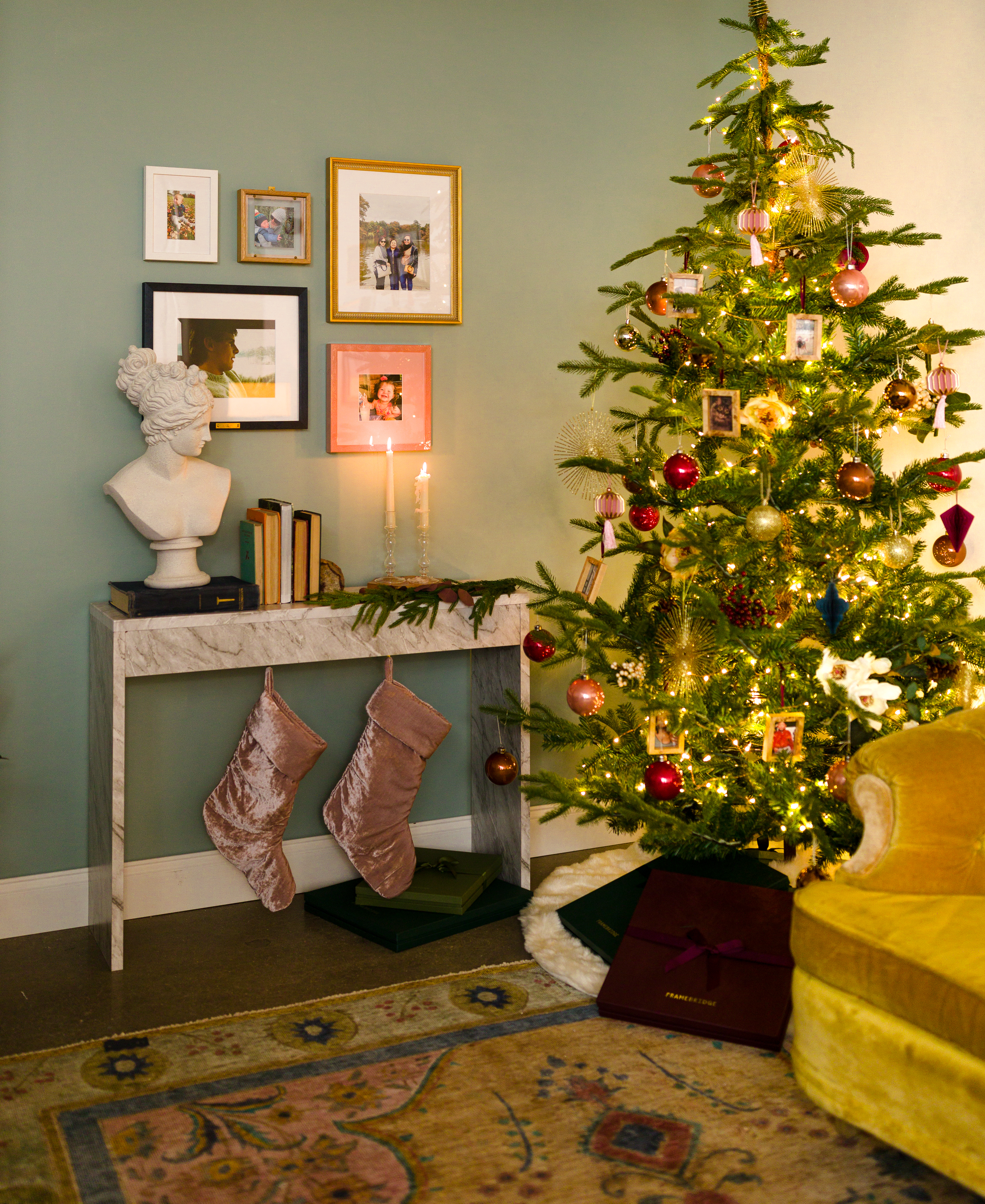 Whether you're getting a big gift for somebody else, or making a big statement in time to make your home shine for the holidays—we have easy-to-order, easy-to-hang gallery walls for just about any spot in your home (including up a staircase, in the dining room, or over your couch).
Frame an Incredible Object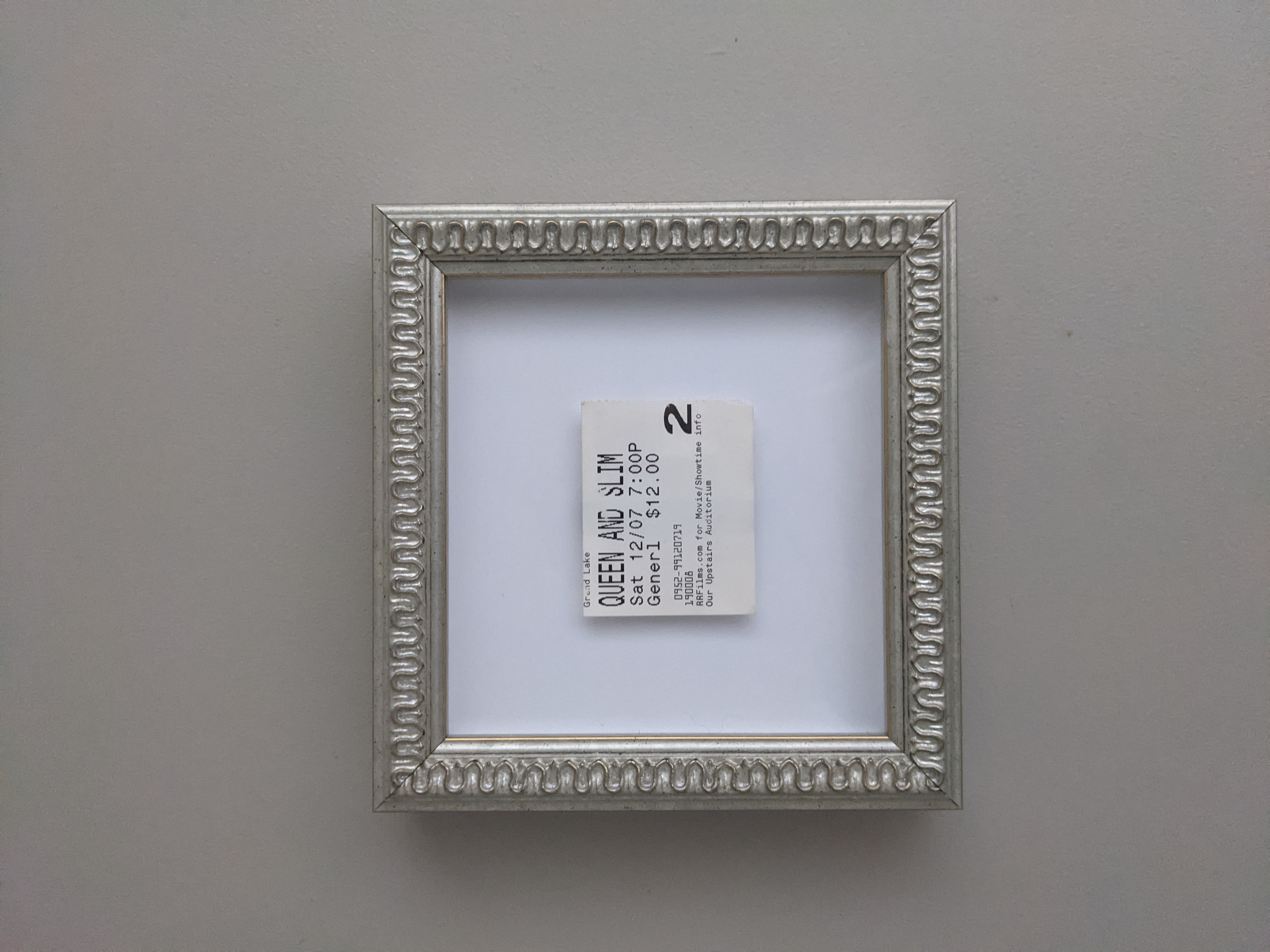 Like ticket stubs from date number two. An iPod that makes you think of Dad. Give the gift only you can give by framing an object that tells their story.
Our Most Popular Gift Yet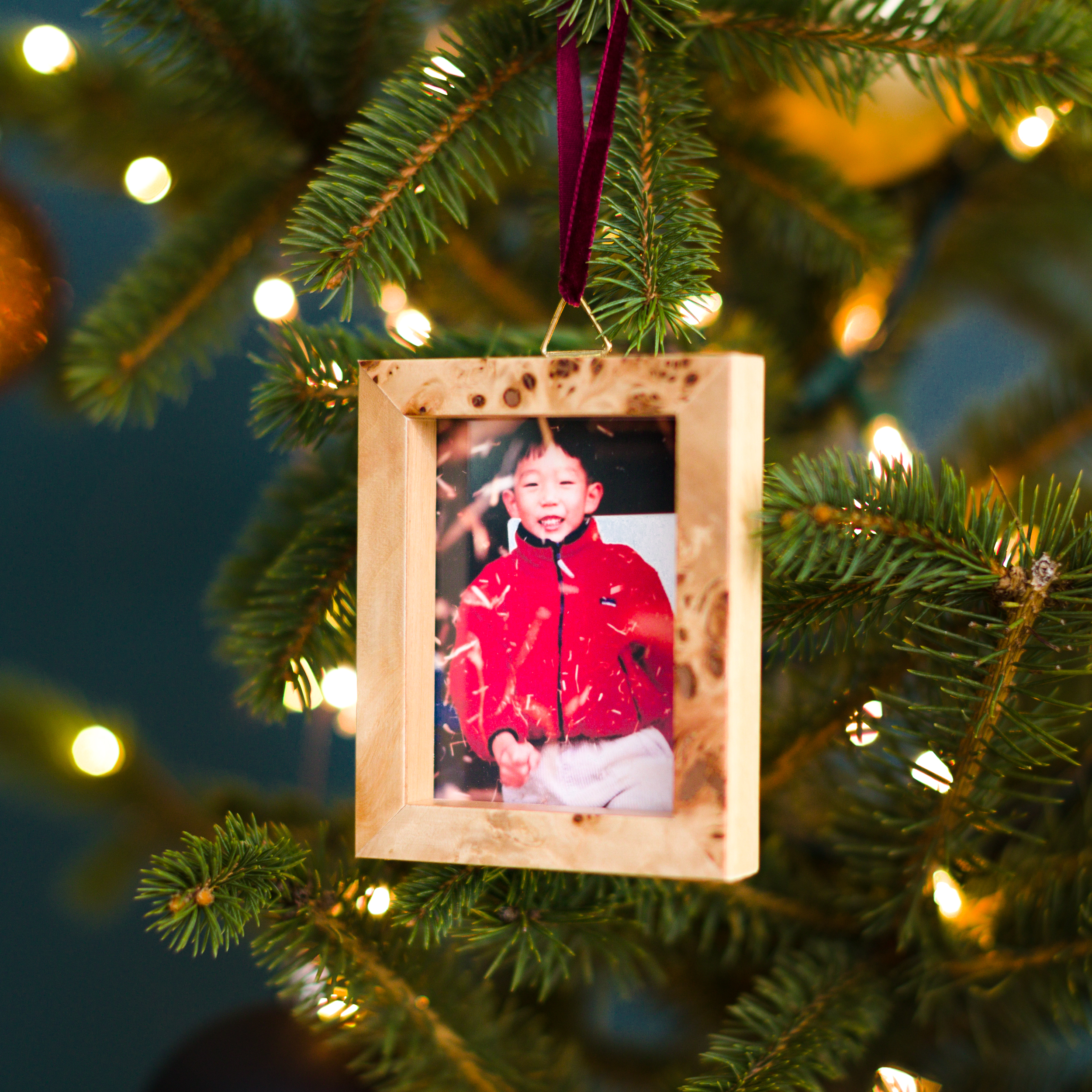 Back by popular demand—The Ornament, now in a tiny version of our trendy burl wood frame. Because your tree could use a little Framebridge too.
To summarize—don't settle for socks (unless you're framing special ones), skip the gift cards (unless it helps your giftee choose a one-of-a-kind, handcrafted gift), and if you're going to get hair gel, make sure your giftee has hair.
But no need to worry! We're here to help you win Most Valuable Gifter. Whether you're framing iPhone photos in our most giftable sizes and styles or a physical item or memento—like proof somebody hiked the Appalachian trail, mom's golf flags, or Dad's passports—our studios in Kentucky and New Jersey are ready to make your favorite moments last.
Win the holidays this year. Gift better with Framebridge.