Thank You for Being a Friend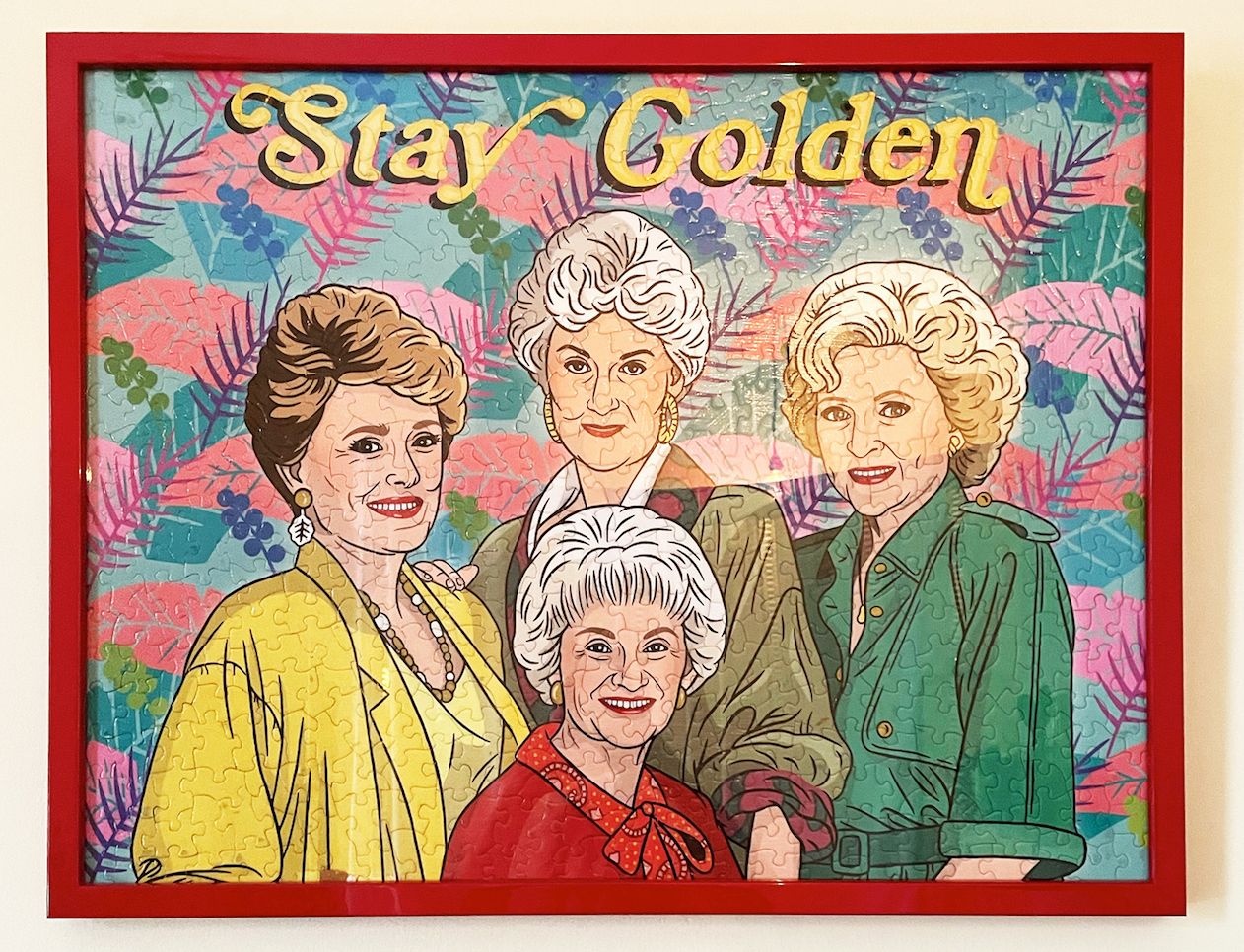 A last minute run for New Orleans Saints fan merch turned into a running joke between best friends. Dorothy, Blanche, Rose and Sophia came along for the ride.
"While my best friend and I were living in New Orleans, the Saints were close to making it to the Super Bowl and I needed a Saints T-shirt for the festivities. She surprised me with a Golden Girls-themed Saints shirt, the ultimate crossover. I started blasting the Golden Girls theme song. Like the lyrics state, the greatest gift I got was from her—an amazing T-shirt and a lifetime of friendship. From then on I would blast the song at all times, from pre-games to parties to car rides.
Though I moved to New York and my friend moved to Portland and we can't be together to publicly blast the song, we've managed to keep the joke alive. For my birthday she surprised me with this puzzle [made by illustrator Laura Szumowski for The Found]. With the help of a few other friends, we finished in about a week. Every time I look at it I think, 'thank you for being a friend.'"
-Eden S.
Have a group of gal pals that deserve a place on your wall?