Raising Justice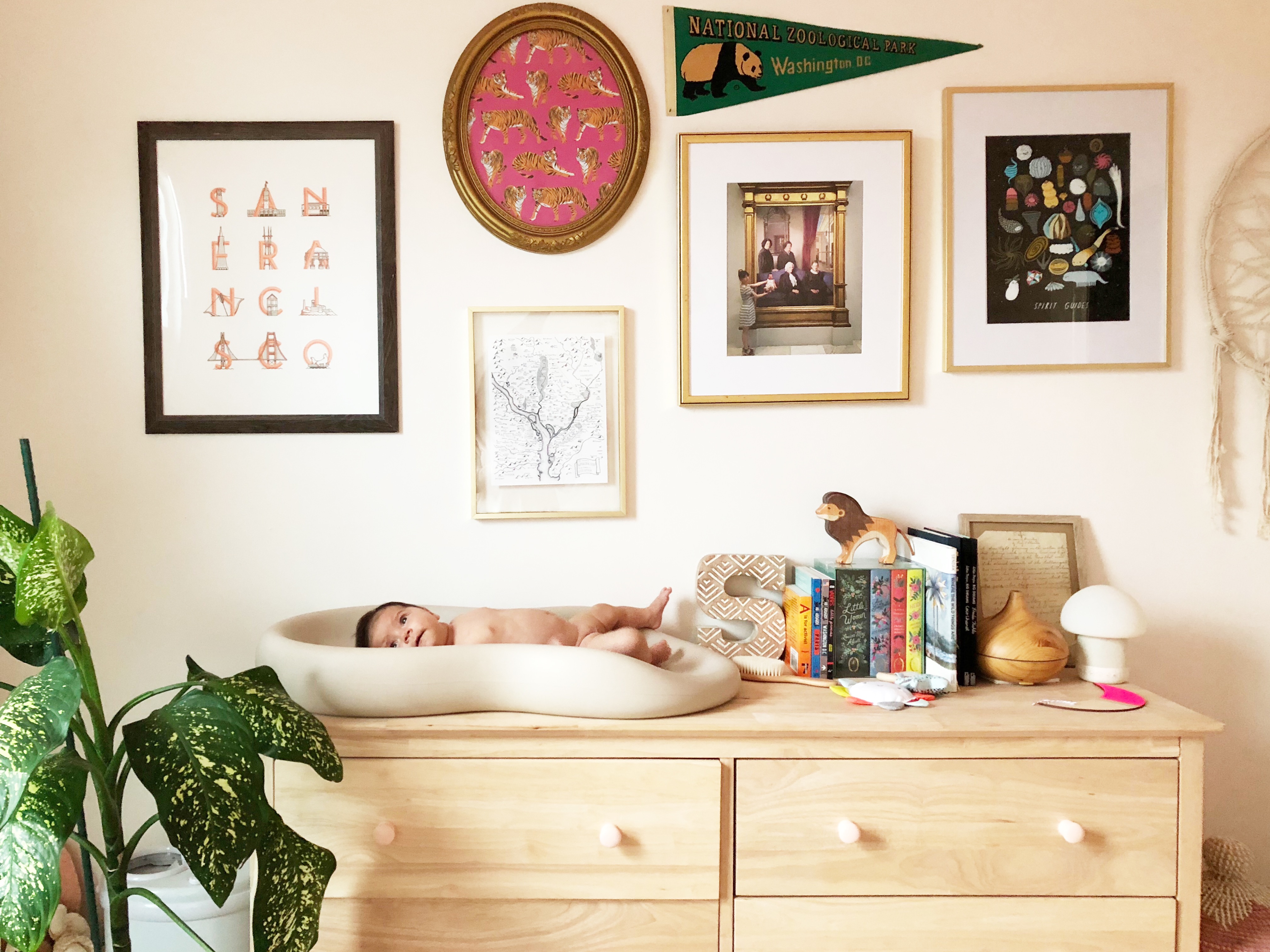 On a trip to the National Portrait Gallery in Washington, D.C., Shannon spotted an enormous painting of the women of the Supreme Court. Inspired by these women as role models for her infant daughter, Shannon hoisted baby Sylvia into the frame while her mom snapped this photo. Here's Shannon in her own words.

"I had no idea this painting existed until my mom and I were visiting the Portrait Gallery and walked by the painting of the female Supremes, and I saw it as just the perfect photo op for Sylvia. I kept asking my mom to frame the shot so I wasn't in it, but in the end my job really is to raise my daughter up to aspire to grow into a brilliant, intelligent, strong woman someday."

"When I was pregnant with Sylvia, and my husband Rory and I were choosing names, I would say them aloud: 'Supreme Court Justice Sylvia Marigold Sheridan,' 'Nobel Prize Winner Sylvia Marigold Sheridan,' 'MacArthur Genius Grant Recipient Sylvia Marigold Sheridan.' No pressure, right?"

"Ruth Bader Ginsburg is such an icon, and such a feminist hero! She said once that there will be enough women on the Supreme Court when there are nine... maybe Sylvia will be that ninth! I hope as Sylvia grows up she can look up to role models who are true to themselves. The world needs more people who have strong character and backbone! I hope she is inspired by women who are brave and smart and compassionate and independent and revolutionary. I just hope I can help to raise her to be sure enough of herself to have the confidence to question and challenge the world around her, to be comfortable in her own skin, and to do right by herself and by others."
---
Framebridge: custom framing for revolutionaries