Self Expression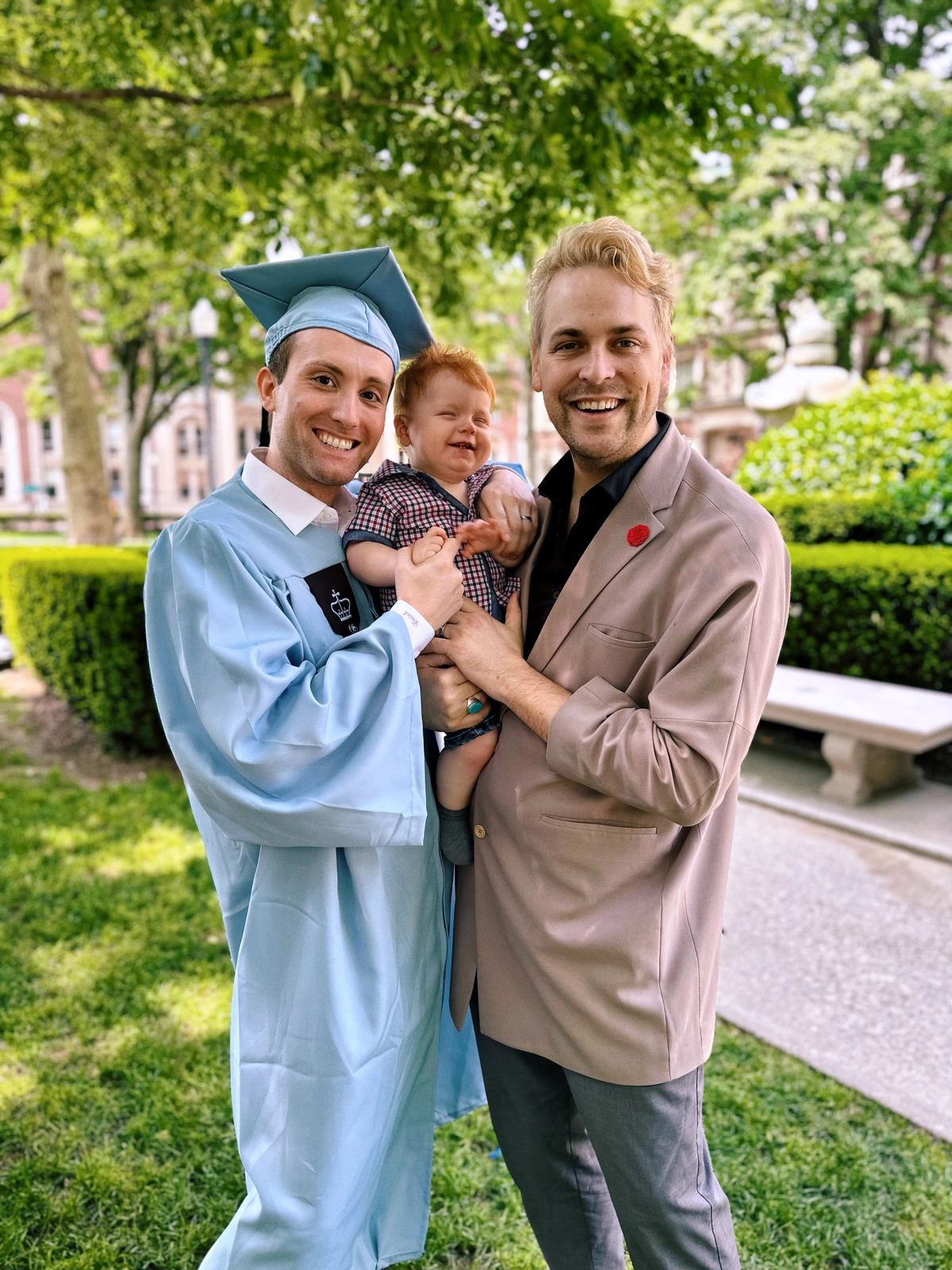 "This Pride, as I proudly march with my husband and son, I am overwhelmed with gratitude. Together we redefine the meaning of family and embrace the beauty of diversity.
I grew up in a conservative city where I wasn't encouraged to pursue anything outside of the norm. I was discouraged from a lot of the things I was interested in so there was a lot about myself that I suppressed. Now that I'm a parent it's so important to me to encourage self exploration in my son. I want him to grow up knowing that his identity is a cause for celebration, that his dreams are limitless, and that love is the foundation of our family. I want him to have the freedom, safety, and confidence to discover his own path and run down it with open arms.
I'm doing that work for myself in my 30s, and I can't imagine where I'd be now if that work had been done for me before I came out when I was 19. To give my son those tools I know I have to live that way for myself.
A few years ago I started doing these makeup portraits to get more comfortable expressing myself and trying things that always felt off limits. I took the makeup to the extreme and photographed it so I could sit with it and analyze it. When it still didn't feel quite safe to venture out into the world with it on my face, I posted it to get people's reaction and feedback. It still felt risky and scary, which is so funny because it was received so well, but I had this residue of shame leftover. Over time I learned that if I can push it to that level and people can appreciate it, then I should strive for that in my everyday life.
Now the portraits are a daily reminder that I can own my aesthetic. I had them printed and they're hanging in my studio at home on shelves next to my design and photography books, art supplies, makeup, wigs, and collected trinkets and treasures."
BRY CRASCH (HE/HIM)
For more stories of love, art, and activism visit our Pride Wall.