Rules of the Fort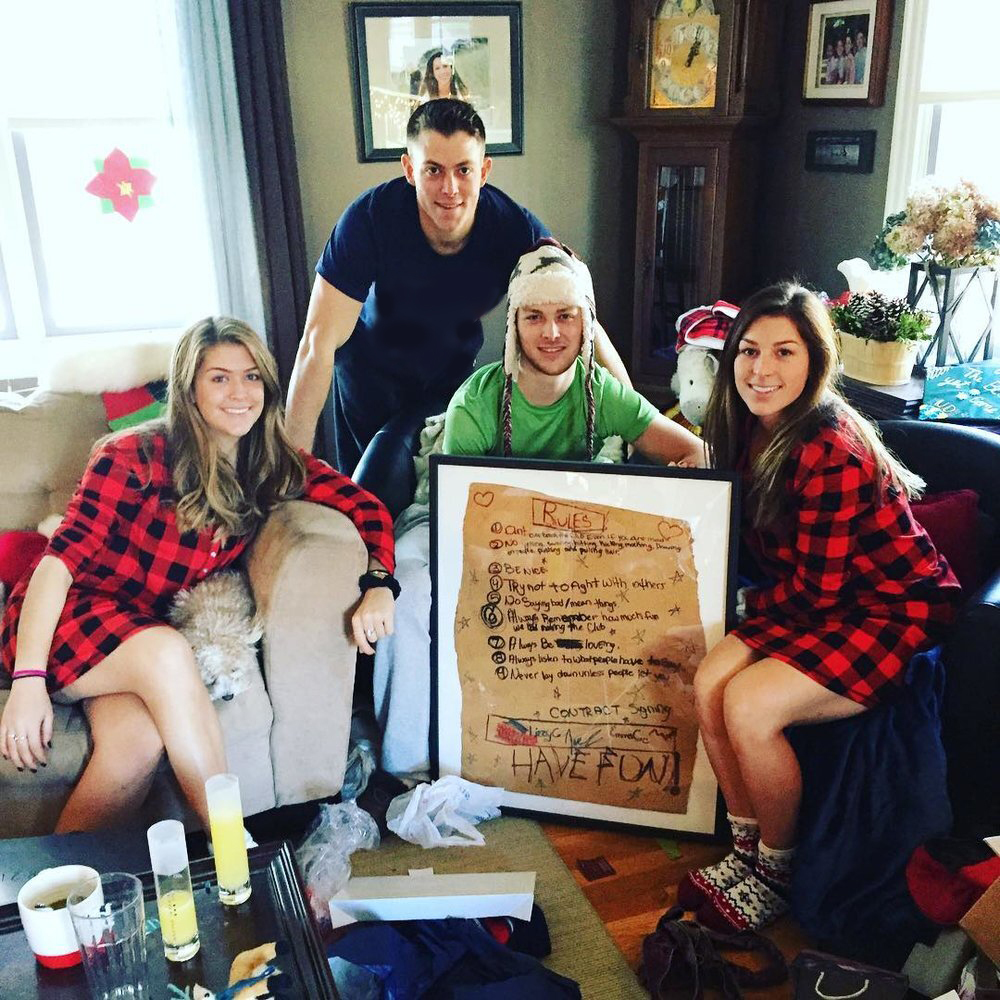 From the humblest couch pillow camps to epic tree houses, fort building is a quintessential part of growing up, and Bethany's kids took it to a whole new level.
"In 2003, we put a big addition on our house." When the appliances were delivered, the kids hauled the giant boxes into the backyard, along with forty pounds of duct tape. "The refrigerator box was the biggest, so they made that the main room," Bethany recalled. "They used cabinet boxes as hallways. It was an absolute maze." Eventually, a storm rolled through, reducing the fort to a soggy mess. But Bethany managed to find the rules of the fort amongst the remnants.
Rules of the Fort
1. Don't ever break the club even if you are mad.
2. No yelling, swearing, hitting, kicking, mocking,
drawing on people, pushing and pulling hair.
3. Be nice.
4. Try not to fight with others.
5. No saying bad/mean things.
6. Always remember how much fun we had
making the club.
7. Always be loving.
8. Always listen to what people have to say.
9. Never lay down unless people let you.
Contract Signing
Lizzy C. - Joe C. - Emma C. - Matt C.
HAVE FUN!
Bethany immediately thought, "I'm gonna save this, and someday it'll be really cool to show them." She stashed the memory in the basement, but recently rediscovered it.
Bethany surprised her kids by framing and wrapping the fort rules. The present "had all their names on it, which really built up the excitement," Bethany said. "I wish I had filmed their reaction when they opened the box—the looks on their faces! They sat around and read off all the rules. They were crying and laughing."
Bethany's kids are grown up, but the rules of the fort brought them right back to that summer so many years ago. "We wanted them to be able to look back at a moment that meant something to them. It ties together one of the greatest summers of their lives. To have this framed really allowed us as a family to capture something they felt."
"You can buy your kids Apple watches. You can spend hundreds of dollars—thousands of dollars. And this silly piece of cardboard brought genuine laughs, and stories, and tears, and reminiscing."