Pride Wall: "The Moon May Be Gay"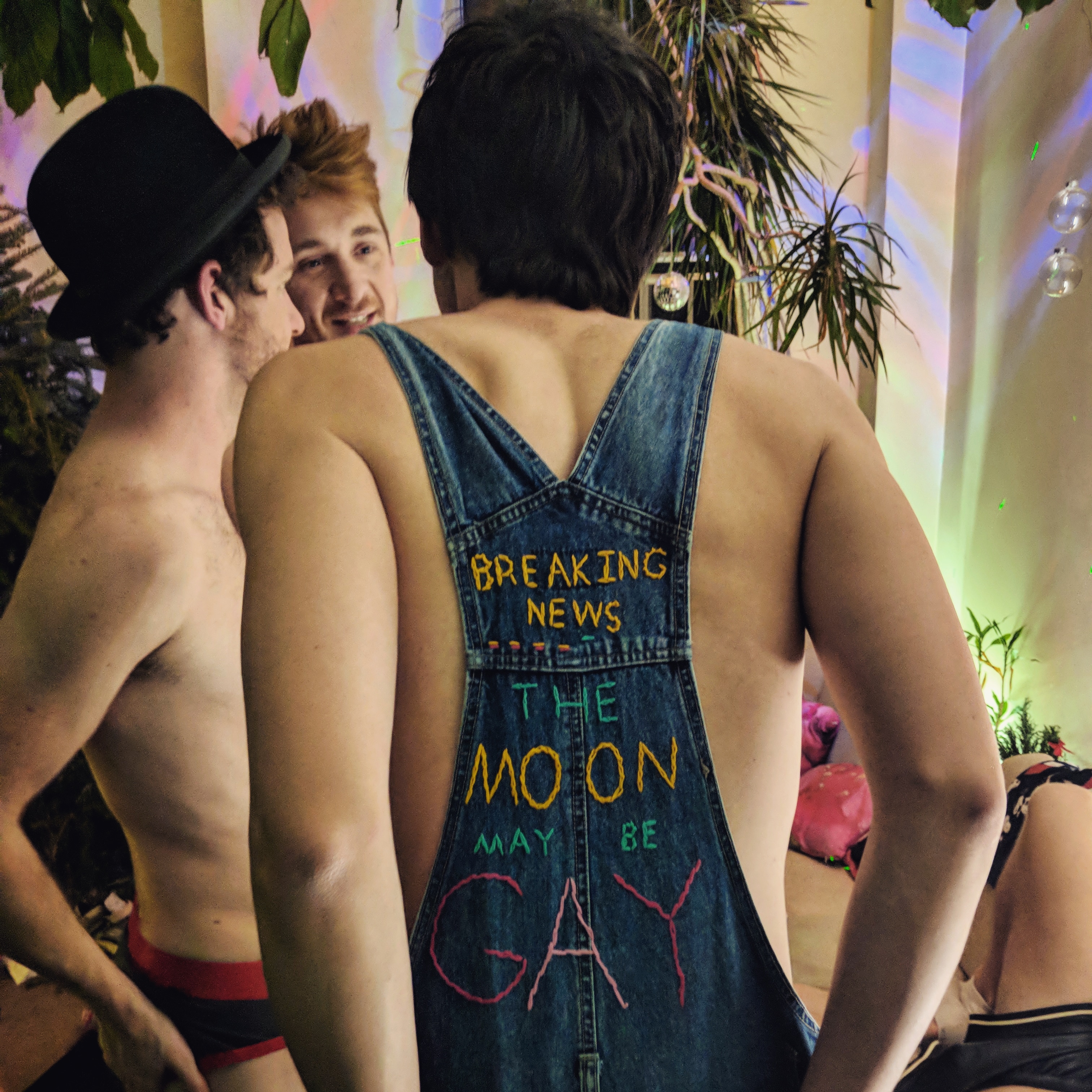 We'd like to make a friend request. Specifically to join the group that gathers to plan weekly themed programs at Club Cumming, the actor Alan Cumming's East Village nightclub venue. They are especially fun—and especially inclusive.
"It's a supportive atmosphere with a bunch of people who are really focused on community building," says Adam Salberg, one of the original organizers who submitted the photo above for Framebridge's Pride wall, "We've all become incredibly close, like a tight-knit family. The initial group was about 8 or 10 people, but we keep meeting new friends and it keeps growing and growing—this incredible community that sprang up out of nowhere." They even vacation together at this point.
Adam is a sound designer for off-Broadway theater and many people in the group are musicians and actors. It's grown to about 25 people plus outer rings of families and regulars at the club. Spontaneous costume changes are common as the gatherings hit "critical mass" (with more than 10 it's likely that stage furs will come out of the closet).
"There's now an entire dresser full of hand puppets," Adam says.
And the overalls?
"My friend Matta, who is a wildly talented composer and music director, showed up wearing these overalls which were one of the most ridiculous things I'd ever seen. I suspect he got them at a thrift store. Everybody was singing and dancing with big goofy smiles on their faces. It was just a wonderful happy moment."