Pride One Year Later: A Wedding!
Though Pride last year was unlike ever before, Derek and Marcus had a lot to reflect on. They had just gotten engaged on a trip with both of their families in Glacier National Park in Montana. The world felt uncertain, but they were grateful and excited.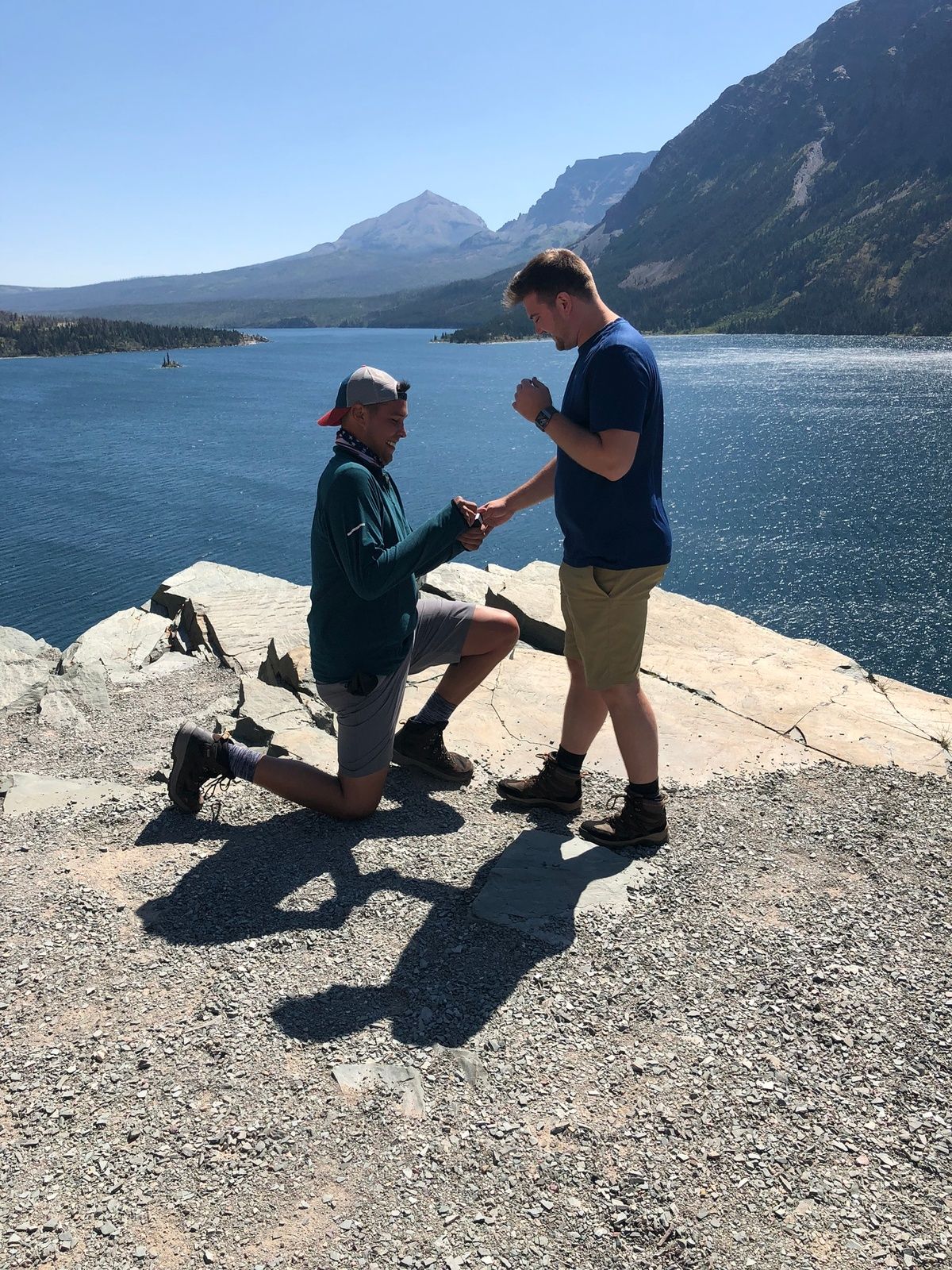 This Pride, one year later, they have more than just an engagement to reflect on. They pulled it off: they got married (during a pandemic).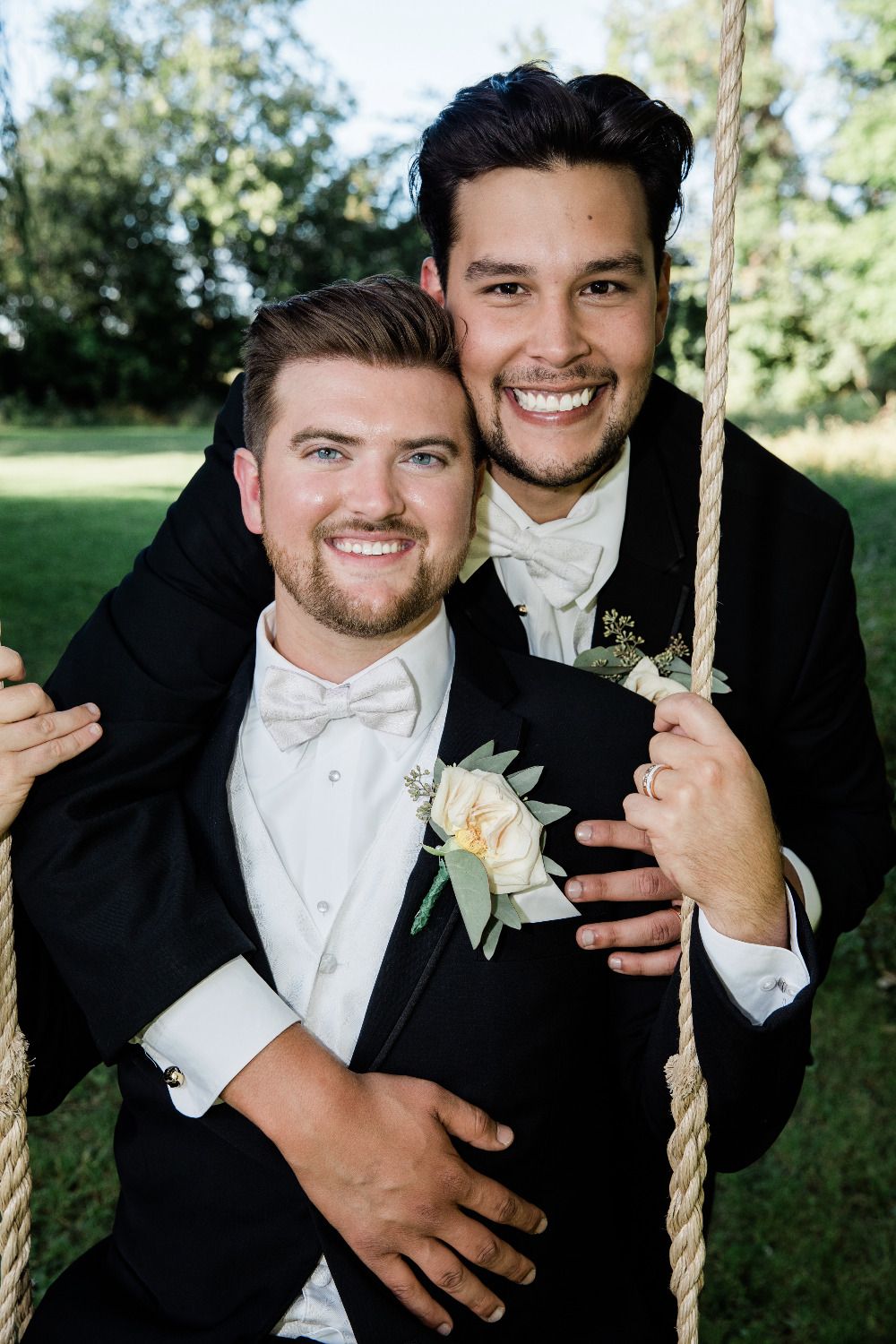 "It was perfect," remembered Derek.
Of course, some of the logistics were hard. They overcame shifting guidelines, the endless steps and the constant anxiety questioning if the wedding would even be possible.
But on September 4th, 2020, they got married in Minnesota—the state where they live and whose guidelines they abided by. It was on a beautiful barn property in the country. The ceremony was outside (the weather cooperated! Phew.), and the reception was inside a barn that used to be a horse rehab facility—decorated to the nines with decadent chandeliers.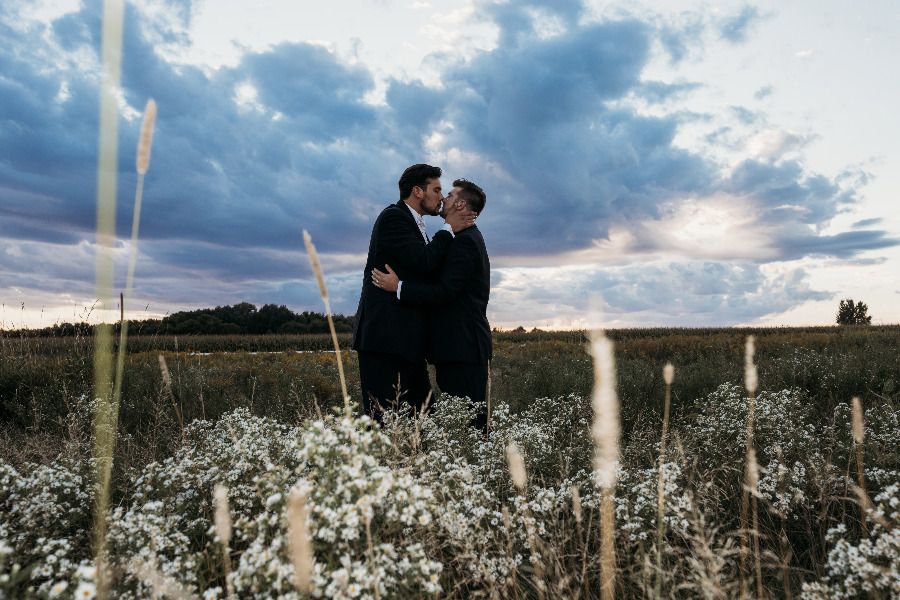 The families were integral to the engagement, and would be to the wedding as well. They both incorporated cousins, siblings and recognized the parents. The families were "just so grateful to be together," said Derek as he smiled and looked at Marcus, who nodded in agreement.
Though the planning was stressful, it was a day they would both re-live if they could. They each have memories that stand out. For Derek, it was the moment when they wrote each other a letter. "It was easy for me to write, it just flowed." They are going to open them on their five year wedding anniversary. For Marcus, it was being with Derek on the altar. "That was the most emotional part for me. It was so real." After that, of course, they were ready to party.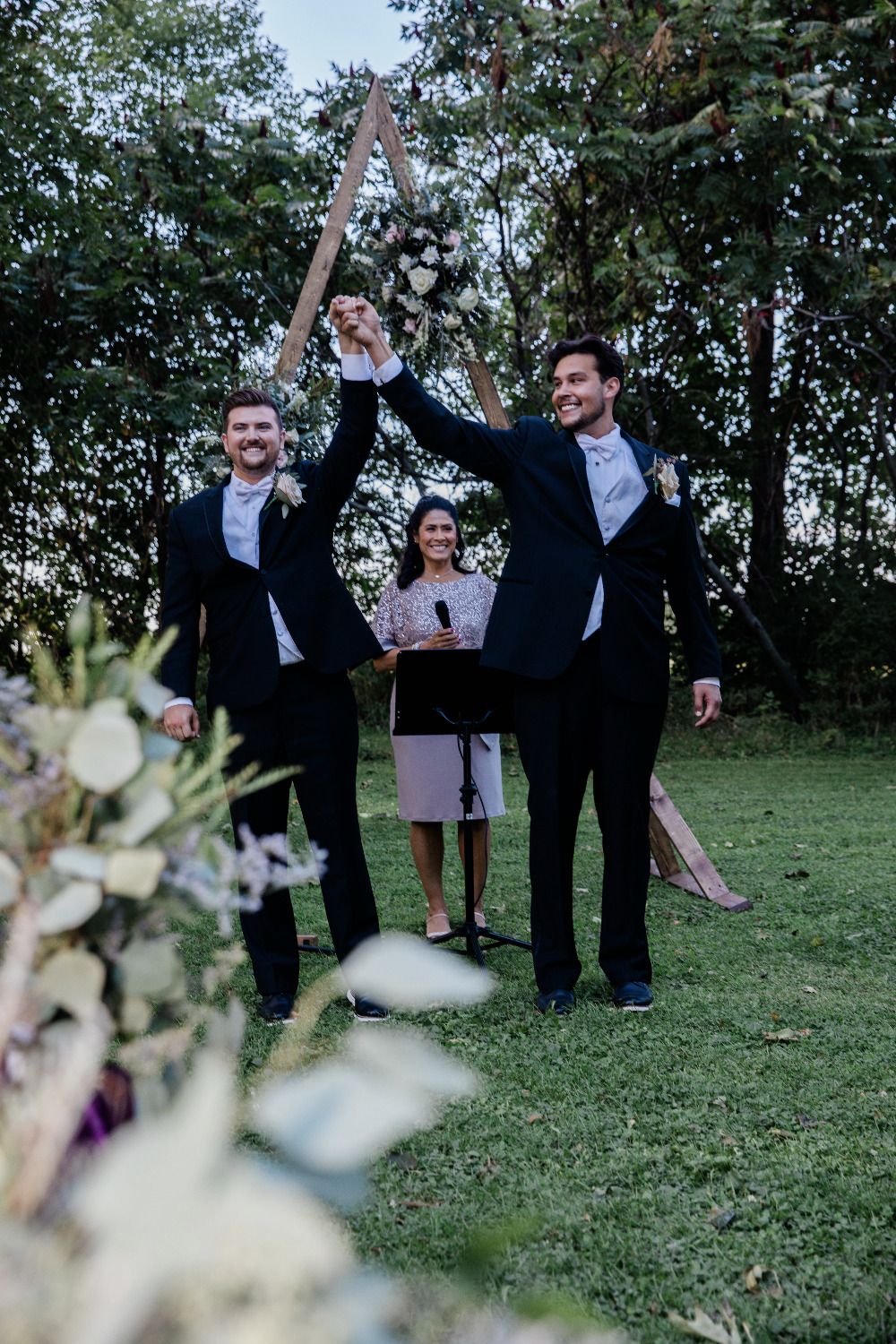 Life doesn't feel too different after marriage. They had an established life before, having been together for six years, sharing a home and raising pets. "We file taxes jointly!" offered Marcus as a joke.

But thinking about Pride is different as a married couple. Both men are deeply aware of how lucky they are to get married, when it was not always possible for the LGBTQ+ community to do so. At the same time, they do wish the wedding industry was a bit more inclusive. Though all vendors were extremely nice, it was commonplace for all forms to say "Bride and Groom" and not provide much nuance for same sex couples.
They both want to represent Pride more fully now that they are married. They discussed authenticity, a real relationship, a good example for future generations: where marriage for LGBTQ+ couples will no longer feel like a privilege, it will just be the next step in a relationship.