Bella Lukcia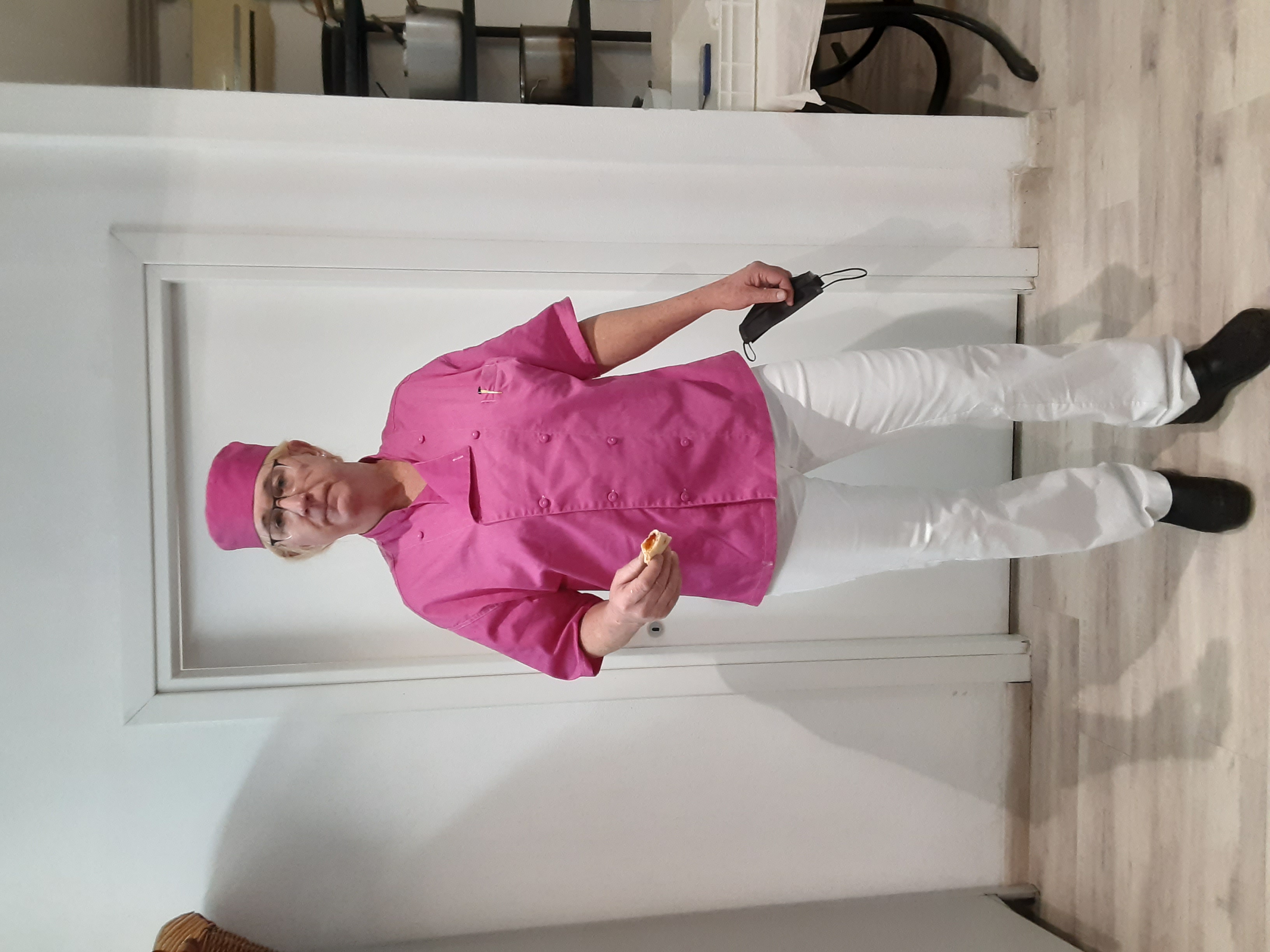 Last year,
Lukcia Patricia Sullivan
attended a course at the
Italian Culinary Institute in Calabria, Italy as a transgender woman in transition for the first time. Here, she tells the story of her warm welcome (and a fantastic risotto).
Prior to attending the course I sent the program's manager a letter from my psychologist stating my preferred name and gender identity. The head chef emailed me and said "Just bring your love for the culinary arts, everything else is your business." I felt welcomed!
I introduced myself as Lukcia Patricia Sullivan, a transgender woman in transition. The response was warm and welcoming, and I was very grateful. This was my first time away from home as a woman, and I was going to be Lukcia 100% of the time. No one even blinked. The days went on and I attended lectures and laboratories as Lukcia, and every evening I would dress up extra special for the normal four to five course meal prepared by the instructor chefs and a few students. I had such a good time learning how to balance my attire so that I was somewhat stylish. I remember multiple conversations with the cis-woman in the class on dressing advice. I would thank them and tell them, "At this point everything is a learning curve!" I mostly wore fashionable slacks or leggings, but I had five different skirts I rotated in and out of my evening of dining. One evening in the pizza lab I wore an above-the-knee pink skirt. I accidentally dropped something and went to pick it up; behind me I heard "Wow Lukcia, you are going to need to learn not to bend over like that." Everyone had a good laugh— I said, it was all about the learning curve.
I had been on hormone replacement therapy for 6 months and I was changing. I cried a little too easily, but I loved having my feelings so close to the surface. On Valentine's Day at a special dinner for the occasion all the students were around the table preparing for the first course. The instructor chefs came out and presented all the women a vase with a bouquet of flowers. These were the first flowers I have ever received as a woman. Guess what: I cried! The student body and the chefs accepted me as a woman. I was very happy that night.
I completed the program and graduated as a Master of Italian Cuisine. I have so far to go to be an actual chef—that I did learn. I learned so much about myself and the acceptance of others. I was just being me, all day, every day, and I never was ashamed. No one made me feel anything but acceptance. I am home now, and I am more dedicated than ever to my path.
Those three months gave me the time and space to meet me, for me to learn to accept me, and I can cook a mean risotto!