Pirate Practice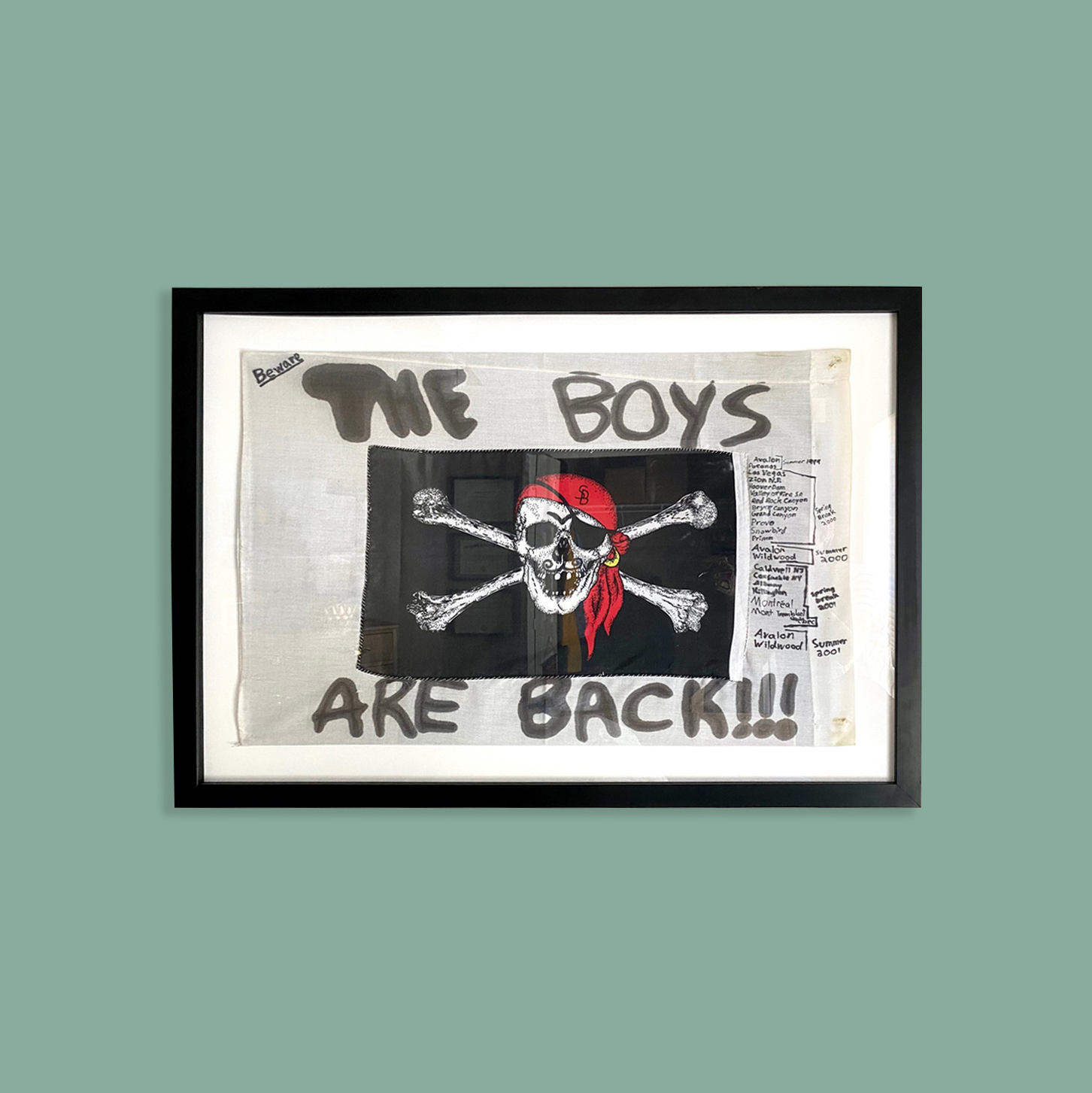 Gina wasn't looking for buried treasure when she dug through her father-in-law's, Kevin's, closet. She was searching for photos for his 60th birthday when she came across a pirate flag, sewn to a pillowcase, with the scrawls of three boys—her husband, Kyle, and his two brothers, Adam and Chris. "The Boys are Back!!!" it said in bleeding Sharpie ink over a skull and crossbones. "Beware."
While it was not stolen from the mast of a pirate ship, it did represent travels on the high seas of sorts—at least good times at a beach house Kevin and "the boys" (now grown men) would have on the Jersey shore when they were kids.
"The same big old house we rented at the beach every year had a sketchy roof deck on top with a flagpole." Kyle remembers, "We'd run different things up there and the pirate flag became the thing." Further claiming their territory, the boys sewed the flag onto a large pillowcase and flew their colors proudly each summer.
Eventually the owners started closing off the deck. What's a rambling bunch of marauders to do? "We brought a drill and removed the piece of plywood that stopped us from going up there and went anyway. That kind of became 'we're back.'" says Kyle.
"A statement of defiance," adds Kevin.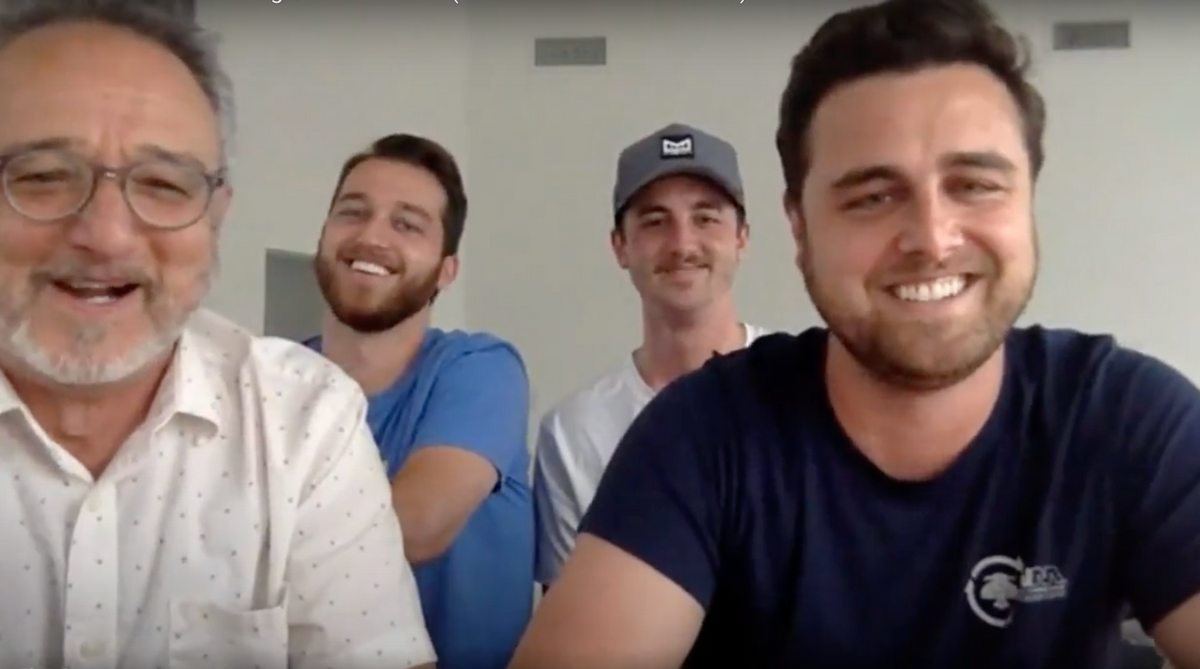 The flag came with them on every trip and they recorded each one with the year along the side. Their journeys weren't limited to the briny deep, though. One very notable spring break trip in 2000 throughout the west included stops from the Grand Canyon to Zion National Park. "Kevin doesn't like to stay in one place very much and we've inherited that."
Gina kept the pillowcase flag and had it framed for Kevin as a Christmas present. Defying Disney stereotypes, Kevin is far from a mean, hook-wielding pirate—he cried when he received it.