On the Daily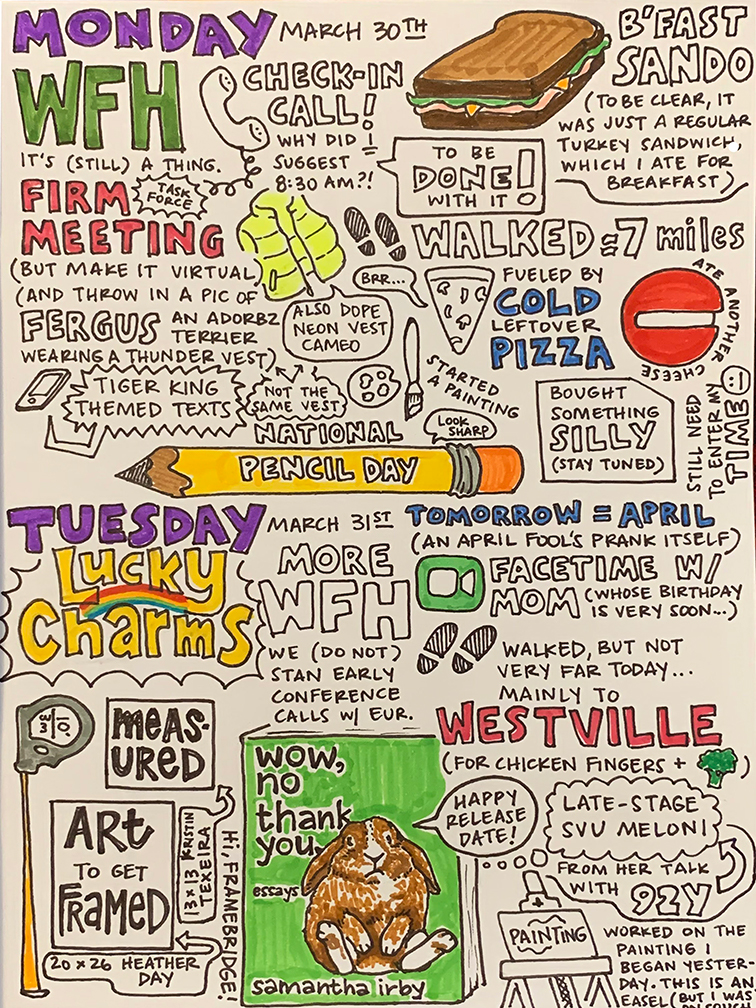 By day, Heather Ripley is a tax attorney in New York. In her spare time, she makes art. Portraits, landscapes, pictures of friends' pets. While in quarantine, she's exercised her illustrating muscle with daily "Corona Chronicles"—illustrated diary entries that depict her days sheltering at home and venturing out for walks.
"My daily routine is being upended. I saw this as a way to catalogue that and what the new 'routine' is," she says. The act of drawing them each day has even become a part of that routine, introducing structure into a time that has far fewer constraints now. "It's been nice to have this point at the end of the day where I sit and reflect."
Heather takes a walk, rain or shine. It's likely that every time she leaves the house, something will become part of the chronicle. From a "festive fence" to take-out broccoli from Westville, one of her favorite restaurants in her neighborhood, she's more observant of things that would normally be gap-fillers in her day.
"I wanted to tap into the idea that this is a different time and experience."