New Doctor in the House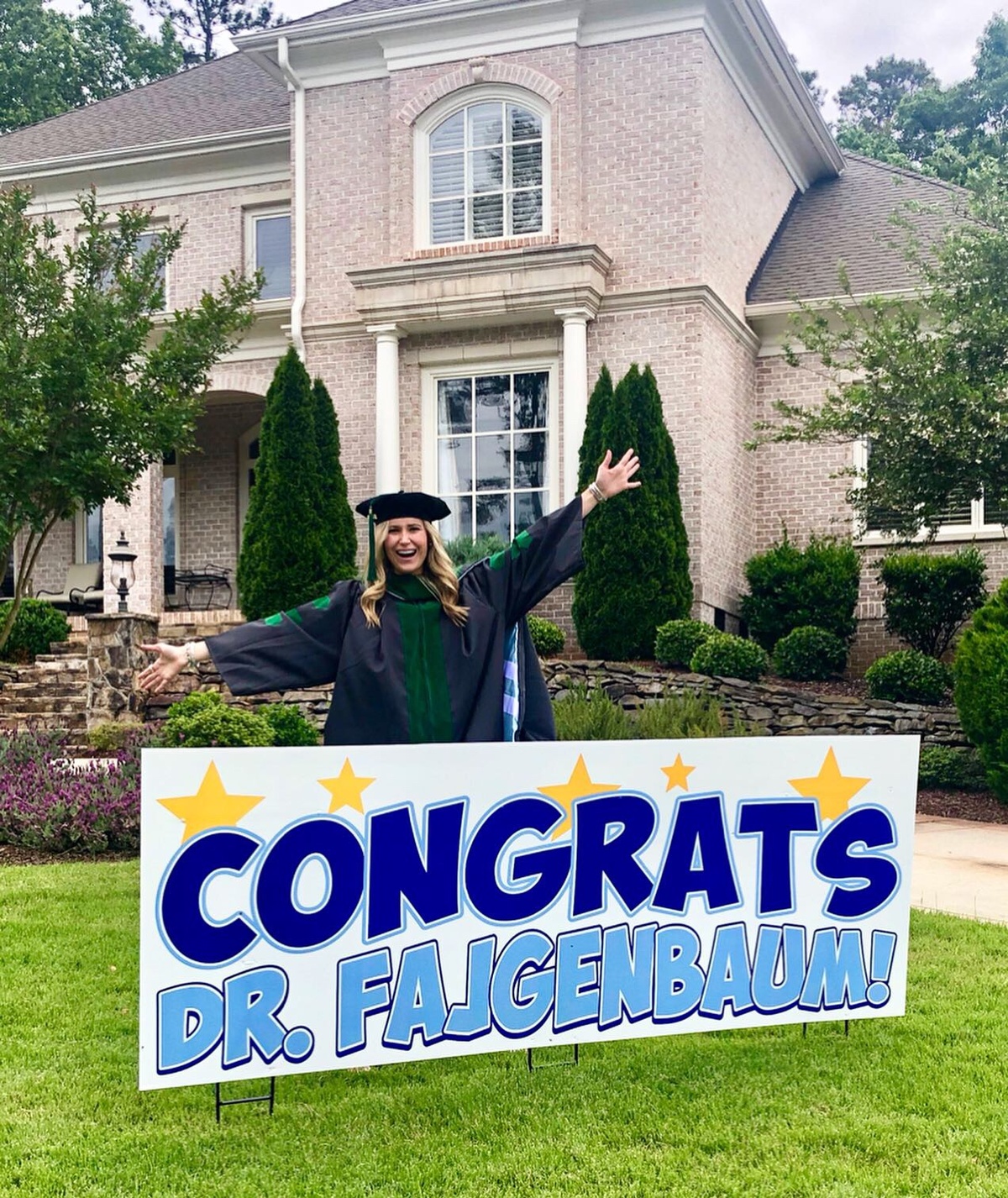 Krissi always knew she wanted to be a doctor. Growing up, she was surrounded by physicians—seven in her close family—always talking about medicine. But her dad was the one she admired the most. She saw the way he took care of people and transformed their lives.
Krissi graduated from UNC School of Medicine this month and was looking forward to the two biggest culminating events: match day (when medical students find out where they'll be doing residency) and graduation, which traditionally includes the hooding ceremony and recitation of the hippocratic oath. All of it became virtual because of Covid-19.
"There's a lot of camaraderie in medicine. We've been there for so long. It's sad not to be with your classmates," Krissi says. But UNC stepped up with a huge virtual ceremony including famous speakers (ahem, Dr. Fauci) and a select group of students chosen to prerecord the hippocratic oath (Krissi was one of them). She had dual streaming going on her TV and laptop, one with the ceremony and the other on a Zoom chat with classmates in their full regalia.
But the celebration was especially poignant at home. Krissi's mom made a huge "Congrats Dr. Fajgenbaum!" sign for her parents' house in Raleigh. Rather than an esteemed professor hooding her, Krissi's dad did. "It was really special for me, even more special for me than being on stage and having a faculty member hood me, she says.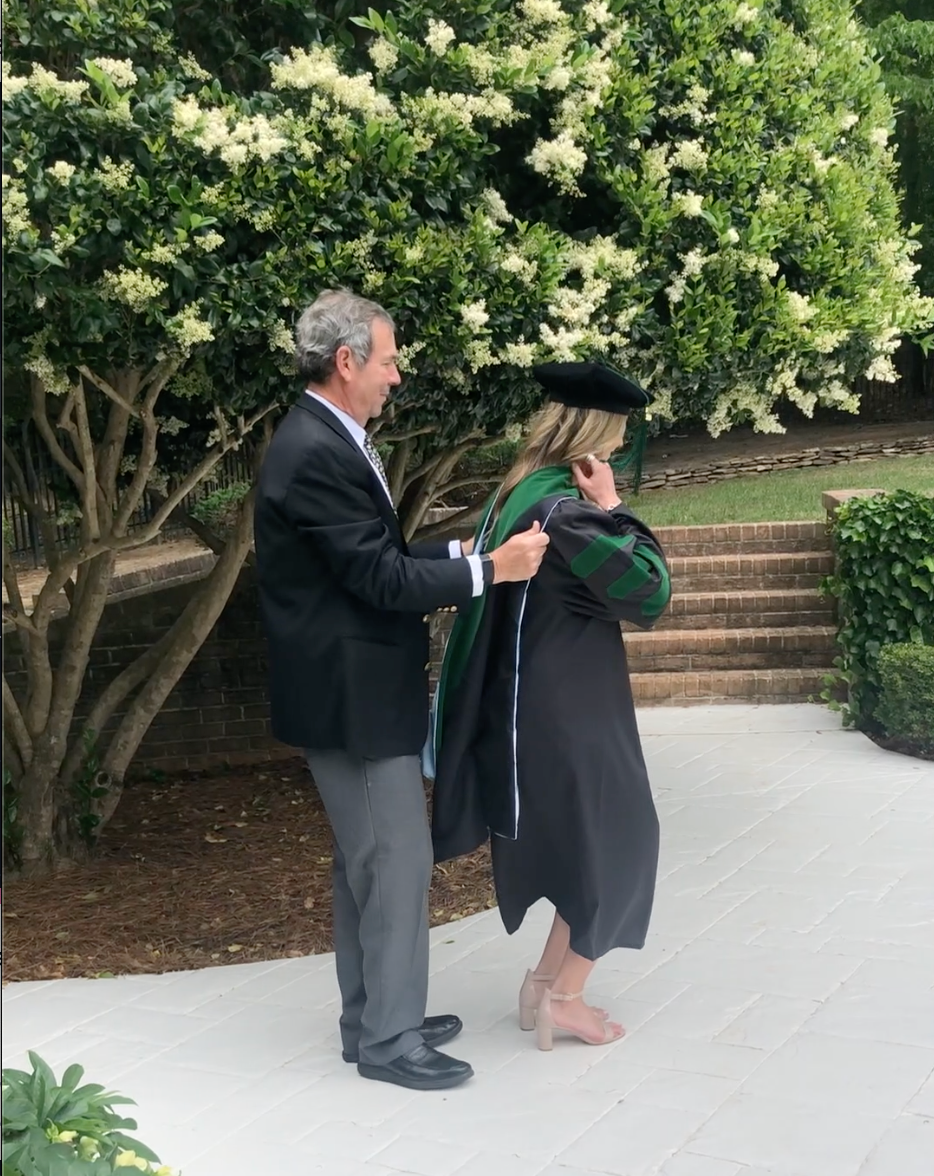 The moment carried even deeper meaning because as Krissi was finishing up her first year of medical school, her father was diagnosed with stage 4 cancer. "The one thing that kept him going, his number one goal, was to live to see me graduate," she says. His strength kept her going, too.
He has persevered and miraculously beat the disease to see the big day. "I know that was the highlight for him and for me. He helped me get to this moment. He's been my rock and my role model."