Meet the Artist: Robyn Thompson Duong
Robyn Thompson Duong is a figurative artist who works primarily in acrylics in her studio in Boston. Her work ranges from still-life to landscape to portrait and represents our bond with nature, as well as the softness of Black femininity. One of her landscapes is featured in the gallery wall in our new Derby Street store in Hingham, Massachusetts.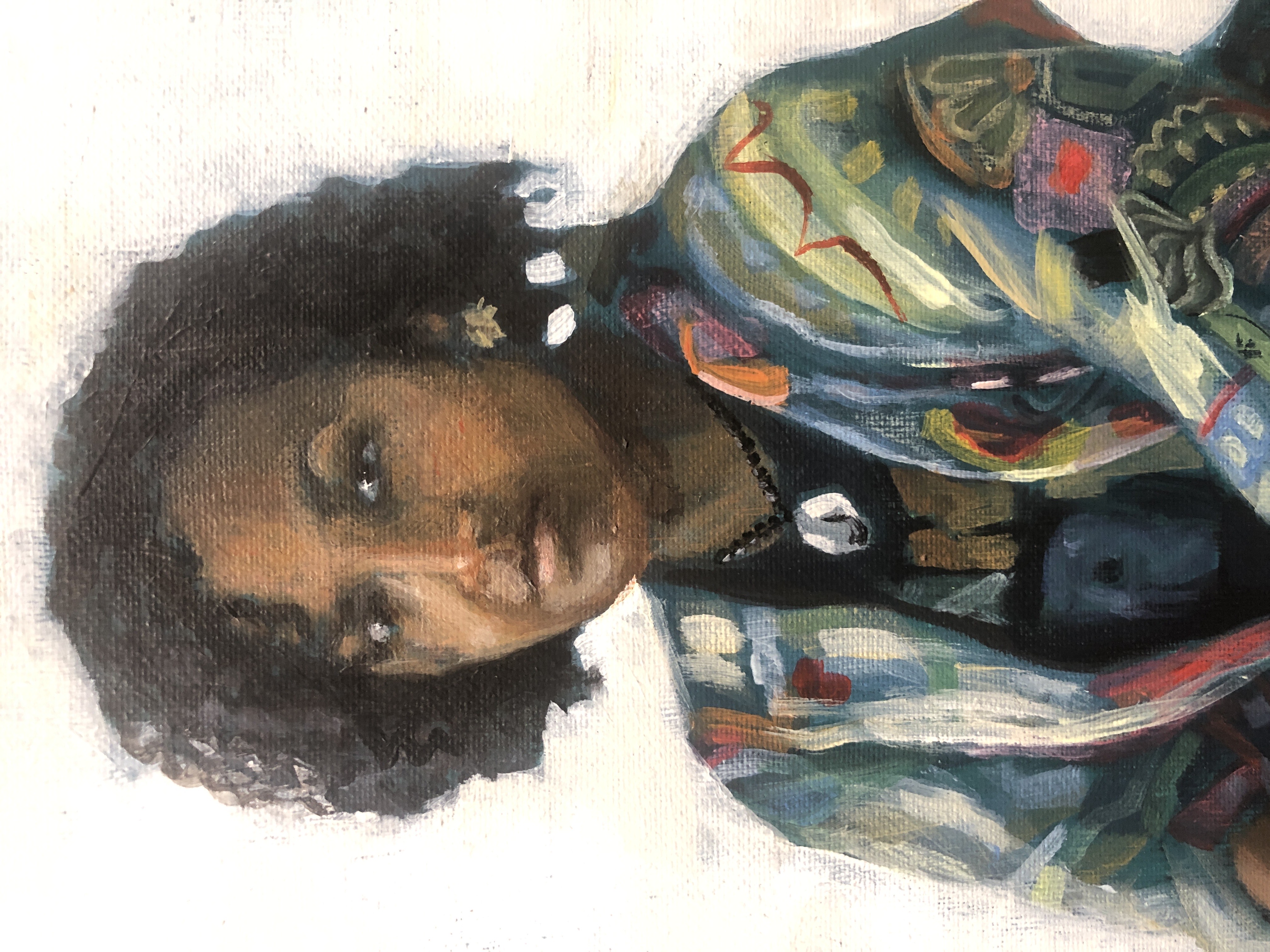 Can you remember the first time you made art? And the first time you thought it could be a career for you?
The first time I made art I was probably in elementary school. I remember loving art class and anything having to do with paper and pencils and crayons and markers and all that stuff, when I was really young. I knew from an early age that art was really important to me. I don't know if I knew it would be my career, but I knew it would always be an important part of my life.
And then when I was in middle school and high school, I started putting together a portfolio so I could go to college for visual art. That's around the time that I knew this was the path I was going to be traveling.
What aspects of your art education are most present in your work today?
Because I was unsure of exactly what I was going to do, I dabbled in everything in college. It was a nice opportunity to try things that I wouldn't necessarily have tried or had access to. I think that definitely made me experiment more in my work—trying different things, incorporating textiles, printmaking. That also helped when I began teaching.
How do you approach teaching art?
So I am taking a bit of a break from teaching in public schools at the moment, partly because of the pandemic and partly to focus on my own work. I am teaching virtually right now! A couple of months ago I started teaching through my own studio. I am teaching adults here—and that's different from middle school. It's a whole new world! I always try and find something my students are interested in and engage them in that way to be more open to arts experiences.
Across your work—from still-life to landscape to portrait—you use a distinct color consistency to make the work look simultaneously translucent and completely real. How did you develop this aesthetic?
Years of trial and error. Taking classes, and combining bits I liked from each class together. Trying things. Experimenting. Lately I've been doing acrylic pours, where you combine paint with other chemicals and layer the paint then drag the paint off the canvas. What happens is the air bubbles come to the surface and all the different colors reveal underneath. It's a really cool, abstract thing. And then I paint on top of that. I like layering and having unexpected textures.
How are Black culture and spirit of femininity related in your work?
For my portraits, I wanted to paint people who look like me and my family. I also wanted to address Black femininity. There are so many stereotypes about Black women and what we're supposed to be like. What we're supposed to look like, how we're supposed to act. I wanted to counter that with my work. Right now I am almost finished with a series that has to do with feelings of invisibility—blending into the background, your voice not being heard. There is a feeling of soft femininity within the work.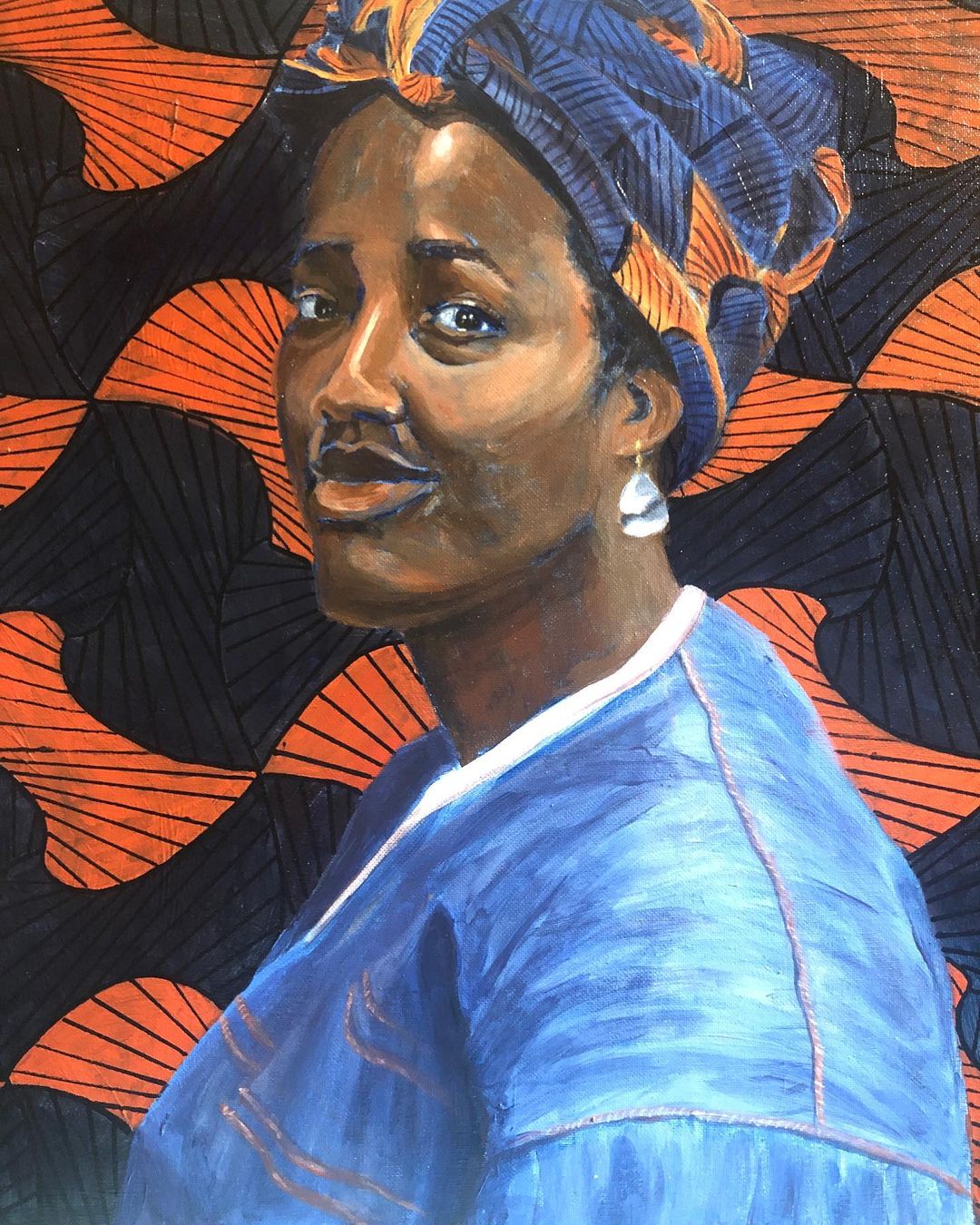 What statement does your art make?
Some of my landscapes address nature and our connection to it. And then my portraits are more about Black femininity. In my new series, the statement addresses feeling inadequate or invisible in certain situations and I think that it's intensified for women of color.
Whenever I show this one work, a woman of color sees it and gets it instantly. And it can start a conversation about the feeling that nobody sees you.
And it's more than just a Black, female thing. Everyone can point to a time in their lives when they felt that way.
How has growing up in and around Boston influenced your work?
So I grew up on the South Shore, in Marshfield. Being the only person of color (or very few) in the whole town, it definitely made me more aware of race issues. It is probably why I am interested in painting women of color. Because then I didn't see (and still don't see) that many images in the art world that are positive for us.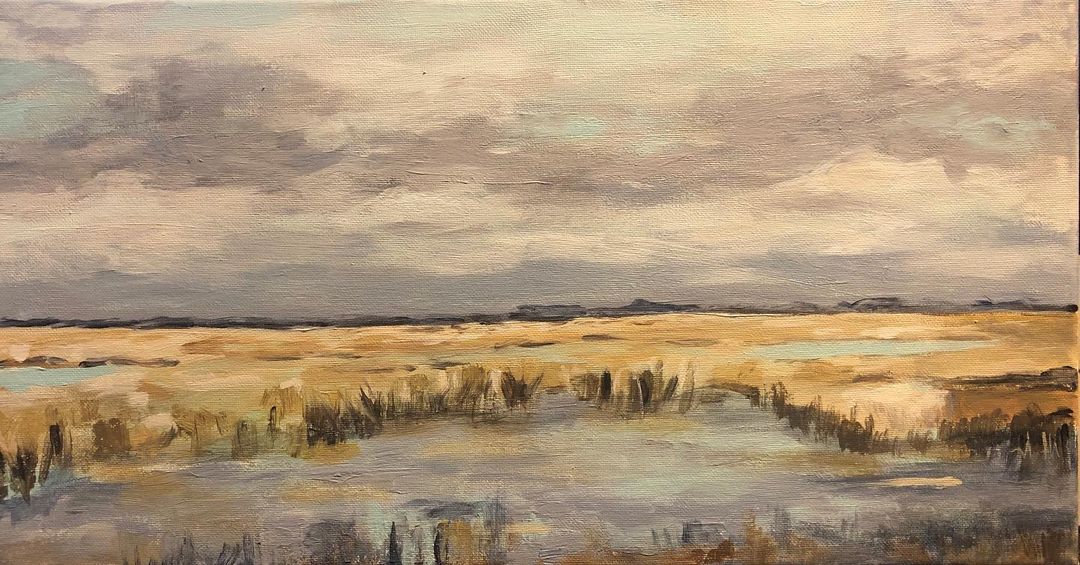 How do you hope people feel when they see your work on the gallery wall?


​I hope they feel inspired. My idea is that some little girl who is brown will pass by, and see an image that looks like them or someone they know, or a piece of art made by somebody like them, and they feel like they could be a part of the art world in some way.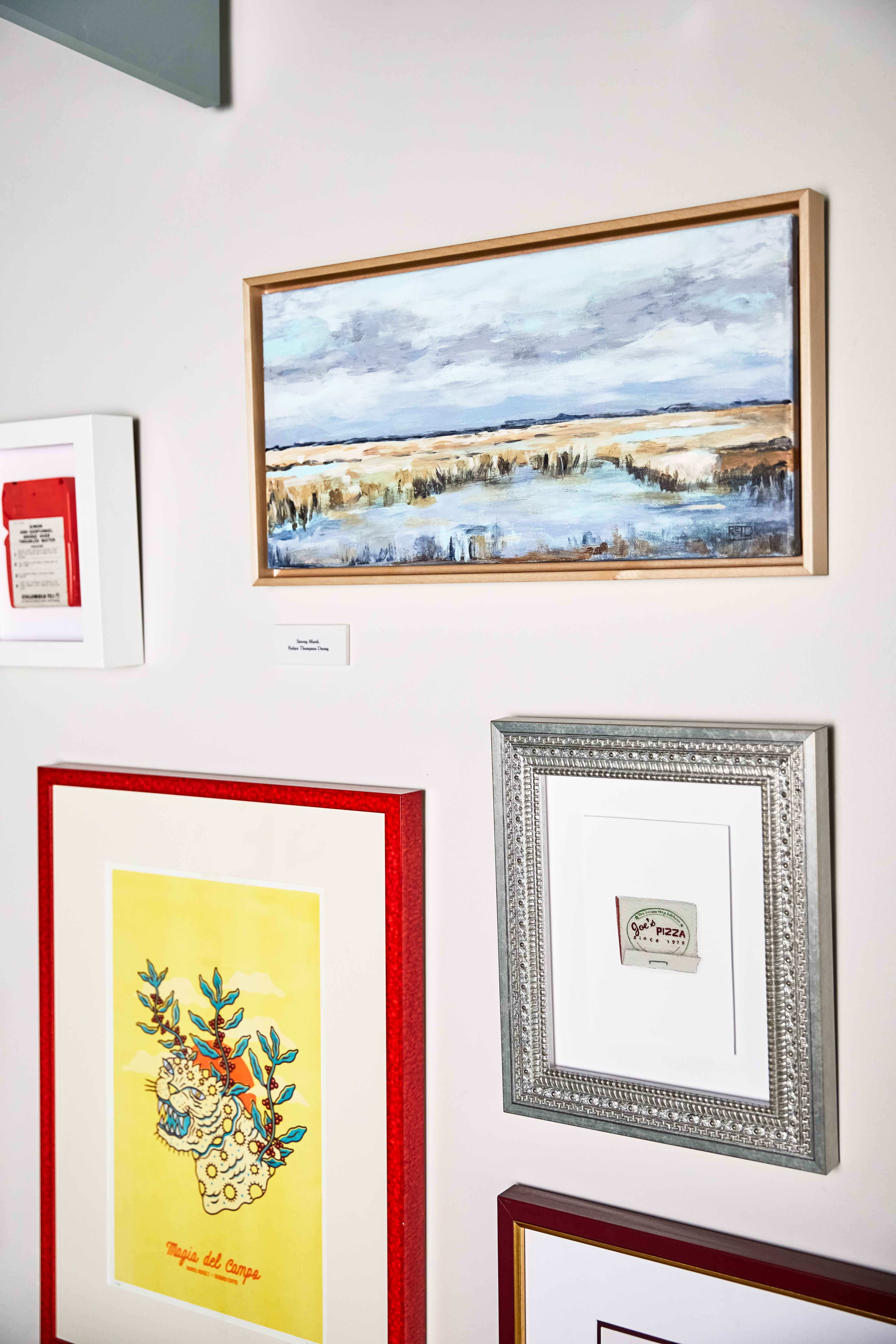 Want to see this (and other) great art?