Meet the Artist: Kevin Jackson of Out & In Golf
Meet Kevin Jackson, who designs beautiful course maps for Out & In Golf. We sat down with him to discuss how he got his start caddying, his architecture background and his strive to make every map as accurate as possible—down to how a bunker kisses the green (or doesn't). From iconic courses like Pinehurst to your local favorite, Out & In Golf can design a map that's fitting for every player, fan or Sunday hero looking to show their course a little love.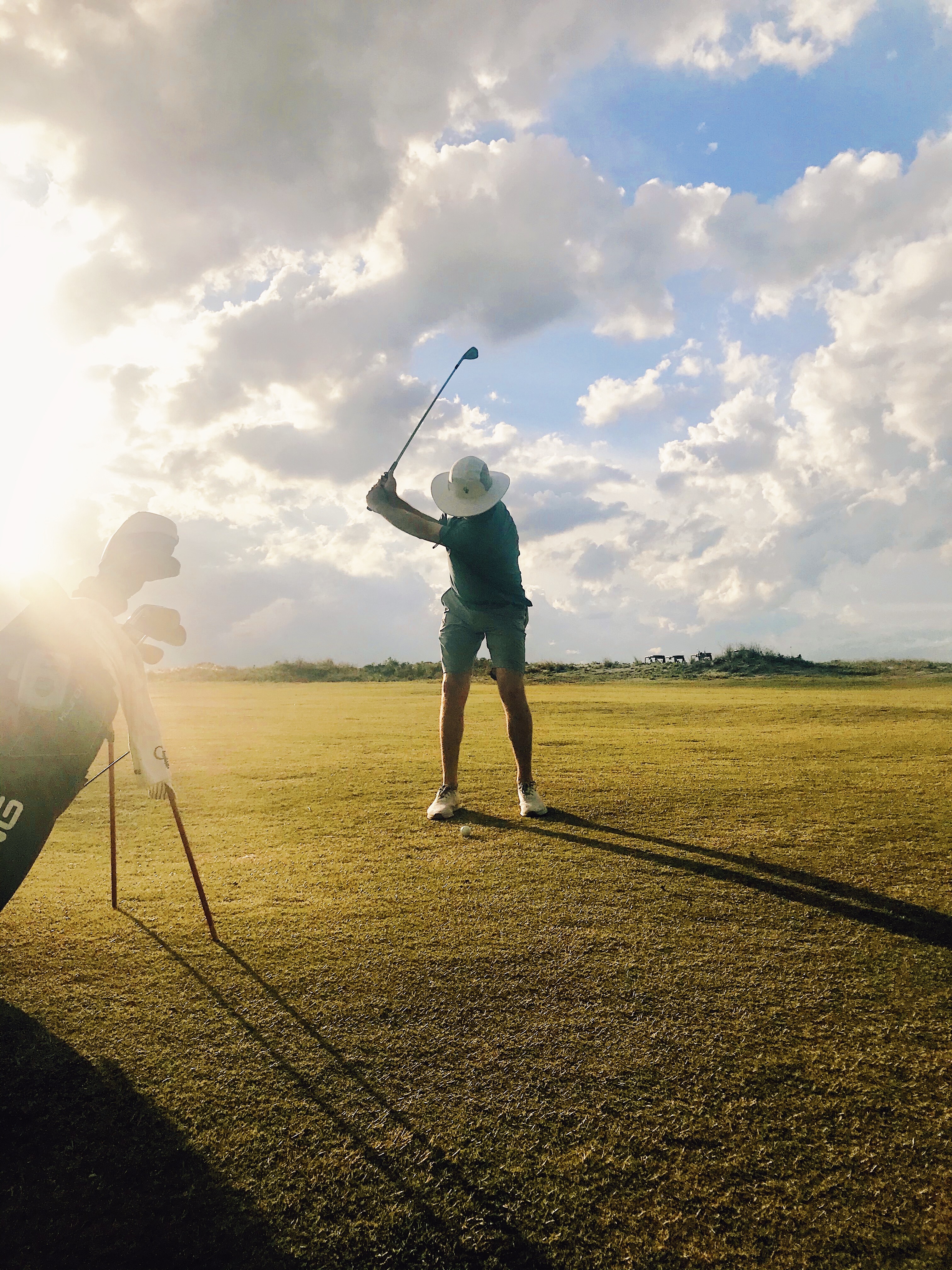 How did you start making course maps?
I started in college, where I studied building architecture. During the summers, I would always go back to Cincinnati and I would caddie. As I was in architecture school, that's when I started learning graphic design—as far as laying out projects and how to illustrate things from an architectural perspective. As I was caddying during college, I took what I learned during school and figured I could make a yardage book. And I was able to eventually sell that yardage book to the club where I was working at the time. Since then, I always had an interest in graphics and maps, so I would create some golf course maps just for myself. And then starting posting them, and people reached out asking "Can I buy this?" or "Can you do my golf course?" and things took off from there.
Walk us through the whole process of how you make a course map.
I really focus on the golf architecture in my maps. And in doing so, I try and be as detailed and accurate as possible. Each line in my print means something and I am very deliberate as far as where it goes. The way a bunker engages the fairway, or if it doesn't engage the fairway, I want to make that very specific—because in golf course architecture, either the architect or the superintendent or the club pro—they make deliberate decisions on those aspects. I try to focus on those as much as I can. To do this, I look at a lot of aerials (like Google Maps). If there are things that have been updated or renovated, I look at a lot of photos. I look at drone footage if I can get my hands on it. A lot of the courses that I draw are hundreds if not thousands of miles away from me. I do a lot of scouring of social media posts. It's funny because I am always looking in the background, I'm not looking at the people on the tee, I'm looking past them like "Where does that grass line of fescue start?"; I'm looking at tree removal.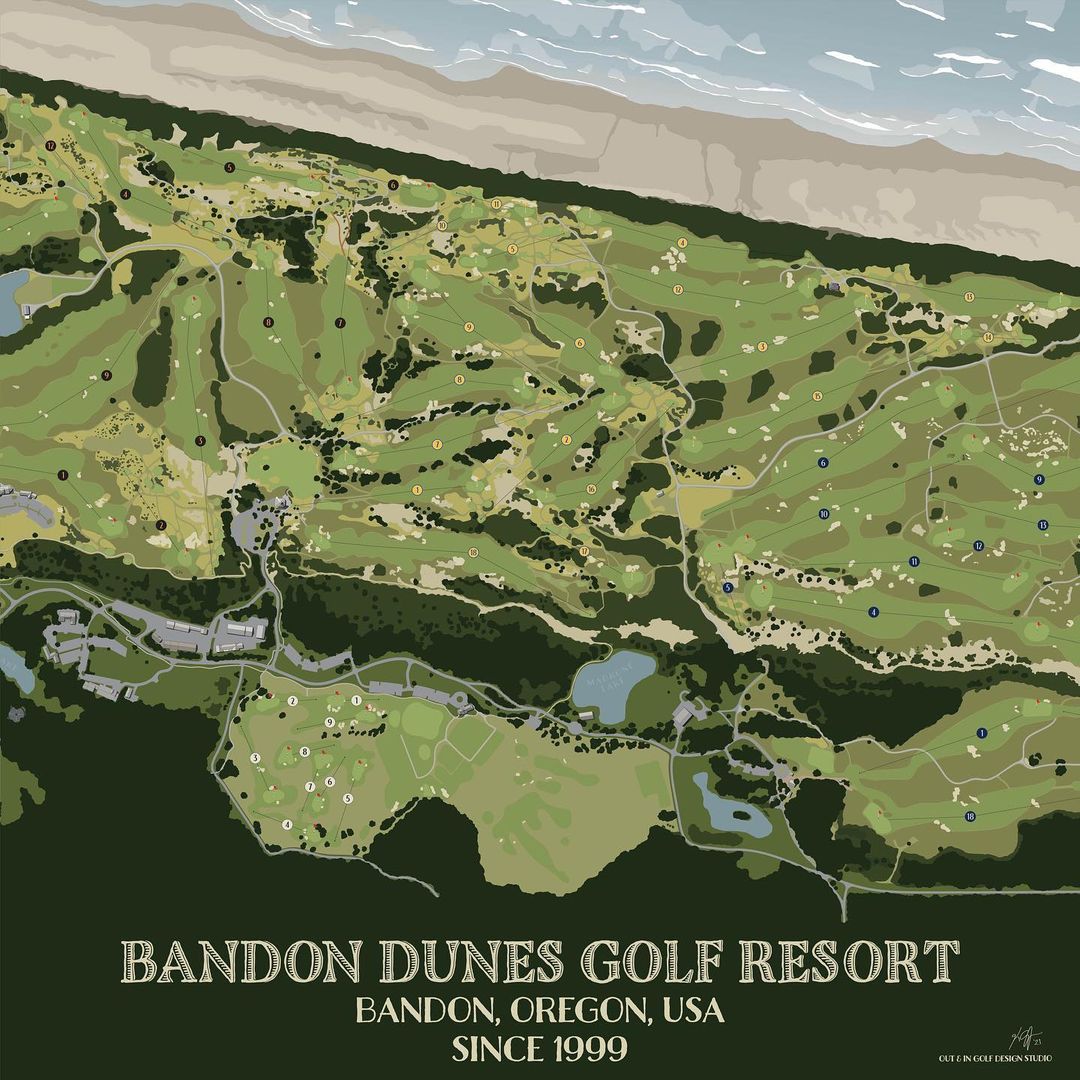 Are you a fan of golf course architecture? How much of that history goes into your work?
One of my longstanding jobs through high school and college was caddying. And there was a club outside of Cincinnati called the Camargo Club. I worked there on the grounds crew and caddied for over six years. The first time I showed up there I knew it was the most architecturally significant golf course in the area. But I didn't know why. But as I started working there, I could tell it was special. There it became a passion of mine to understand first what made Camargo so great, then go down the rabbit hole and learn who all these golf architects were. Through college, I continued expanding my knowledge of golf course architecture as a hobby. I bought books—I have a small library, not too extensive—all the highlights, I have a couple of rare golf architecture books that I go back and reference all the time.
How does your time as a caddie influence your work with Out & In Golf?
I look at a golf course as a caddie. And I try to understand its architecture. Good golf architecture relates closely to the play-ability of a golf course. From the 70's to the 2000's, "the harder it is, the better the golf course" was kind of the perception. I've caddied for professionals, for really good amateurs, for your average club member and for pretty much anyone. And it's about learning how differently all of these people look at a golf course and for them, what is and isn't a hazard. So I put all of that detail into the maps. So people can remember their day out there. But people hit it anywhere and everywhere on a golf course. So I am trying to be all encompassing and add in all those details. And going back to yardage books, I included the information people might want or need.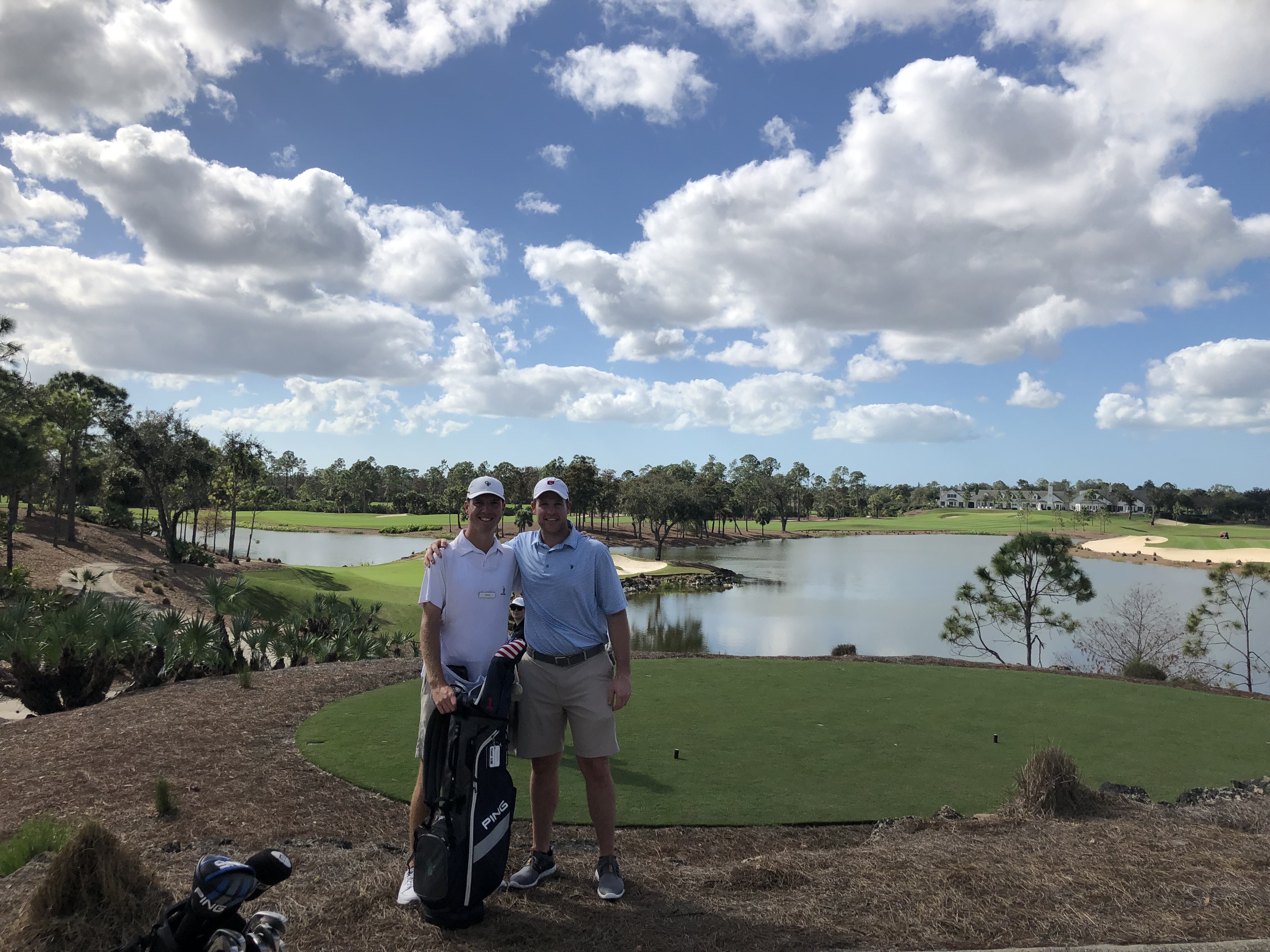 How do you go about choosing the courses you design and feature?
I started doing the ones I was really interested in. And the ones I had studied. And then as I started the business, people reached out asking for their home courses, or other commemoratives they want to put on the wall. I still have a long list of courses that I would like to get to [but Kevin's done international locations like England, Ireland, Scotland and even Sweden and New Zealand] I can only do so many at a time. Commissions come in first, then when I have free time, I work on the other list.

When did you realize golf was going to be such an important part of your life?
I always enjoyed playing golf. I grew up with two older brothers that played golf and my Dad played golf. So we've always enjoyed doing that together as a family. I worked through high school and college at a golf course, so I enjoyed being there. But I didn't really think that it would be that much of a part of my professional life. I tried to break into the golf architecture business. I ended up in the real estate development business. And then during COVID last year, I started Out and In as a profession.
Golf is such a frame-able sport. Golfers love their collectibles. Why do you think that is?
I think golf is a hobby. There are few hobbies that can take you around the country, so when you have the opportunity to travel, and experience new courses—which are totally different. So there's so much variety in golf. If you have the opportunity to bring a little collectible home to remember that day, that's why people collect things. My personal collection is: a ball marker, a pencil, a clean scorecard and a yardage book if they have it.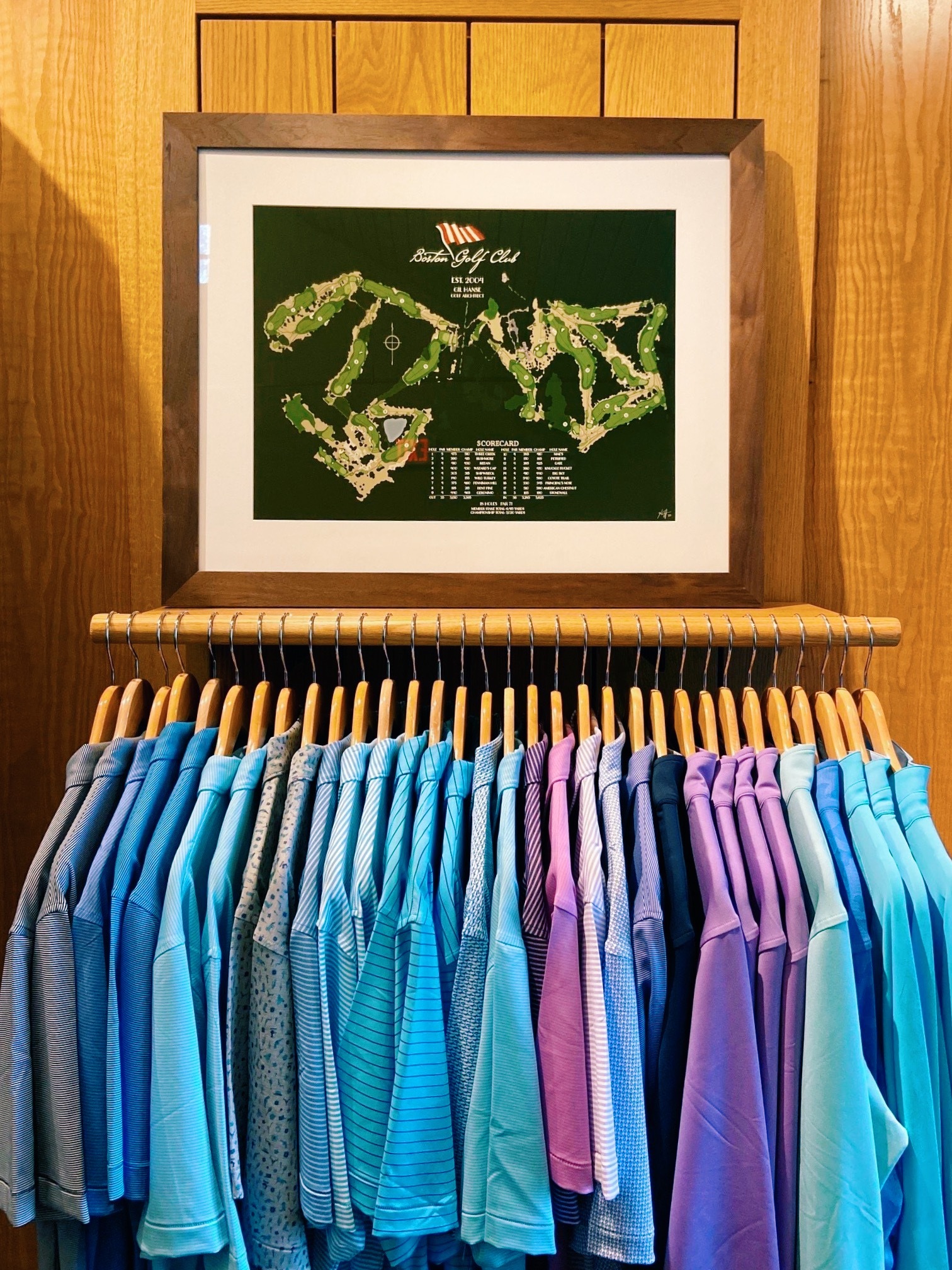 What are your hopes for Out & In Golf?
I'd like to expand it. I didn't know what to expect last year when I started it during COVID. But now that I've gained this initial momentum, I'd like to keep it going. I've been fortunate that through social media, my name has gotten out there. I'd also like to look for opportunities to create additional graphics. There's a lot of really cool work being done art-wise in golf, whether that's photography, print art or even fashion. I'd like to continue course maps, but look at other ways to partner with folks and continue to educate customers and myself.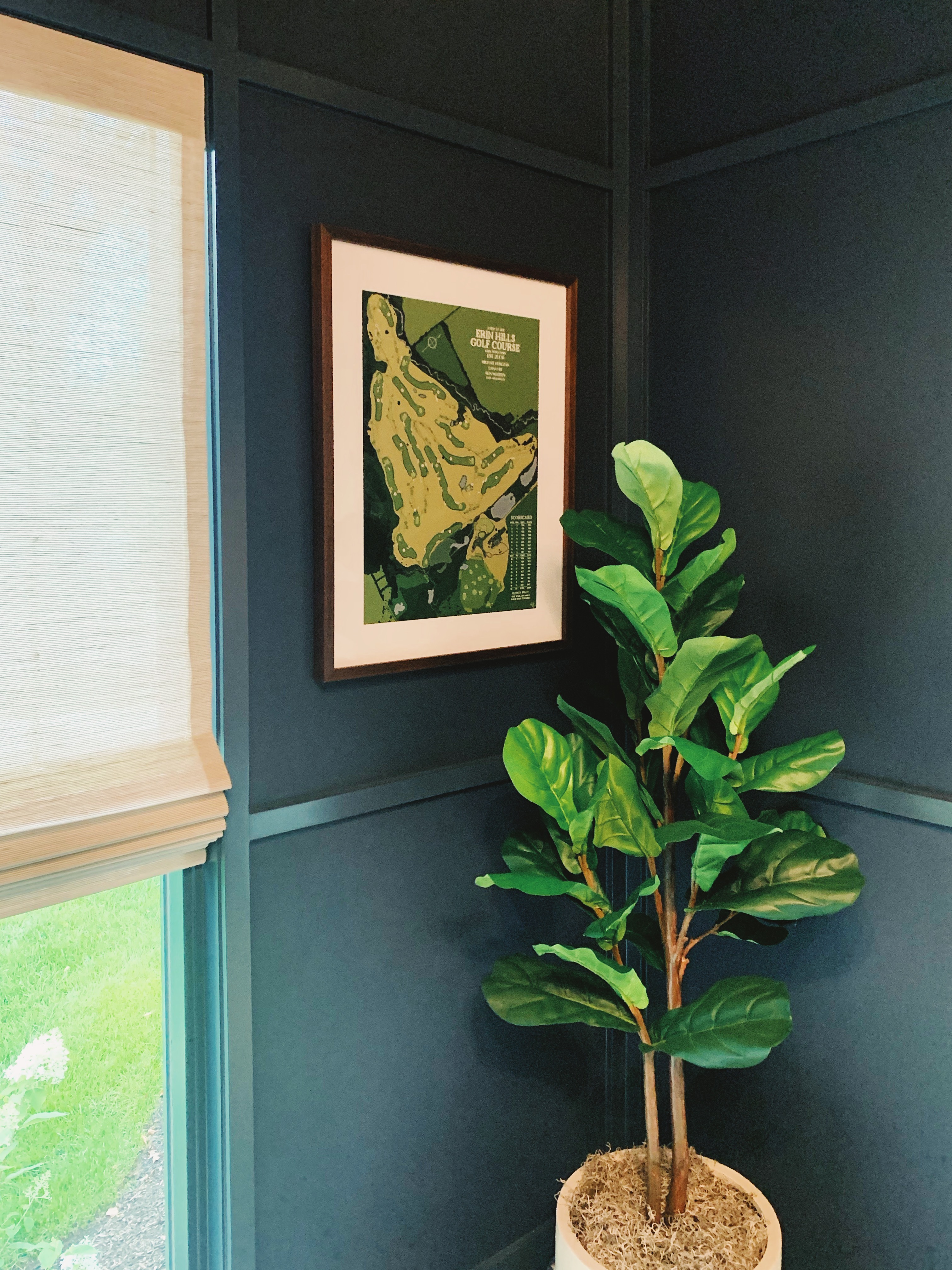 Do you want a map?