Meet the Artist: Neka King
Neka King is a digital illustrator and muralist working in Atlanta, Ga. She received her BFA in Studio Arts with a concentration in Textile Arts from Ernest G. Welch School of Art and Design at Georgia State University in 2016. A past recipient of the 2018 Hughley Fellowship (conducted by WonderRoot), Neka has collaborated on projects with Nike, H&M, Refinery29 and AT&T at Mercedes Benz Stadium. Her work aims to promote the humane treatment of all Black beings, and she is featured in this iteration of the Black Artists Print Shop.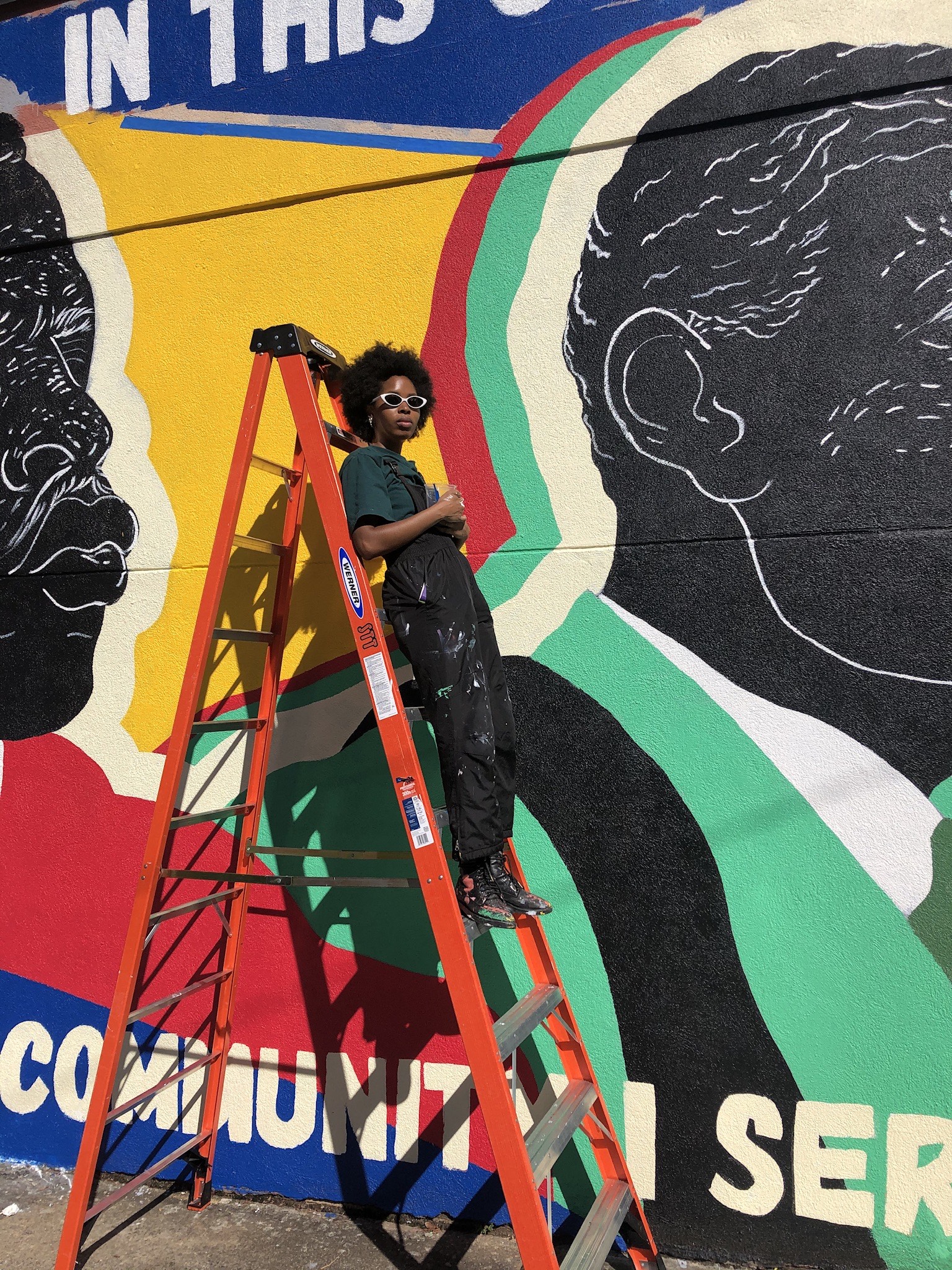 On your website you have "a note to the viewer," a bold statement of purpose that defines your stance as the humane treatment of all Black beings. How does that statement manifest in your art?
With everything that was going on last year, everyone was trying to find their lane of which to support and put their stance. For me, I wanted that to be the first thing that people saw that way they knew where I'm coming from, especially if they want to work with me. There were a lot of corporations and a lot of people reaching out to Black artists. So I wanted them to know where my stance and my moral ground lies, before we even get into creative work. It's always gonna be on my mind.
In what ways does your textile background and undergraduate focus in fibers influence your current work?
It shows up in my use of bold colors, patterns and repetition. Also conceptually, that was the first time I got into art theory. In textiles, there's this hierarchy. You have oil paintings at the top, like the "Mona Lisa." Then, you have fiber and craft work at the bottom. I thought that was interesting. The idea of labor, with queer, woman, and POC identity. So, I wanted to hit on that in the digital work and public art that I do. Still, that idea of how art can shape social standings, etc. I also took a digital textile class, and that really set it off for me with using digital as medium. You can easily repeat something, it's quick and very vibrant. Shout out to Georgia State Textile.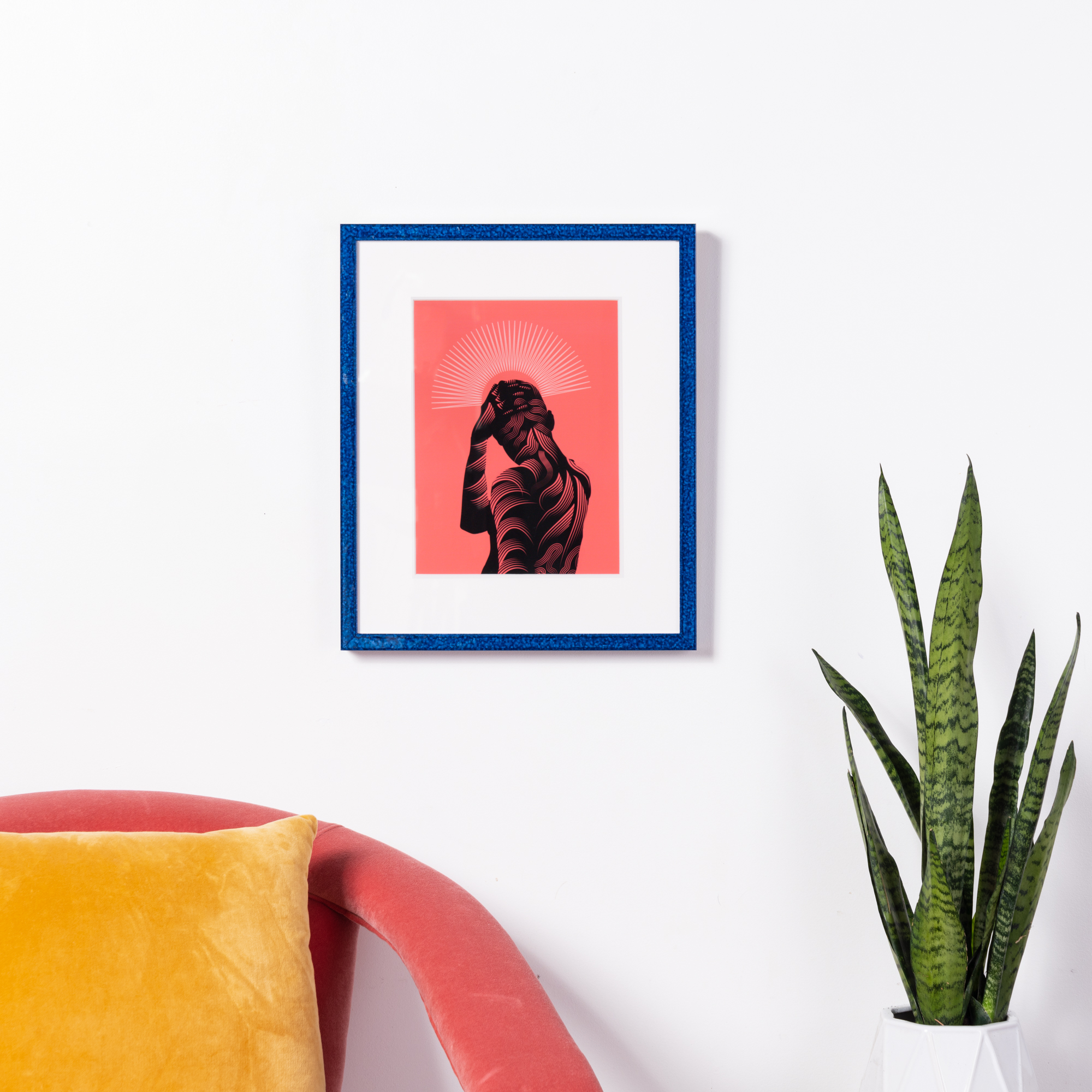 Some of your works seem to have an otherworldly quality - with cosmic influences (such as your KIN and EXPANSION projects). How did you choose to explore this subject matter?
I have to chalk it up to me being a Pisces. I'm very in my head. I just have this spaced out idea of everything, or that I could see reality. I think of this other worldliness, this subconscious that I just grapple with. I think it's this idea of what the future could be. It's more than what you see, within us there's so much. Even in this world, there's so much life. It's this other worldliness that's kind of rooted in this world too, if that makes sense.
How does your creative process differ for a passion project versus a collaboration or commercial project?
I think panic is the word, a little bit. When I do something for myself, it's like a scientist in their lab just doing weird experiments. With a client, I have to be more considerate. I like to be more considerate of the viewer because I feel that it's usually public work. I'm always trying to create a conversation. So I enjoy it. I become like a researcher. I get really heavy into research, I'm just like, "Where is it going? Who's gonna see this? How do I want this person to feel when they see this? What questions do I want them to ask?" I shift from a scientist to a researcher. So I'm like a mad scientist.
How do you think public art serves the community?
Yeah, public art is a conversation maker. Maybe you have two people who have not never talked in the community, they could be walking and looking at this art at the same time. They could say to each other "what do you think about that?" It really can spark a question, or a conversation that needs to happen among people. I think it's really powerful, and also can be uplifting. You can have a bad day and you might come across some art that's really amazing. Take a few Instagram pics in front of it and start to feel better.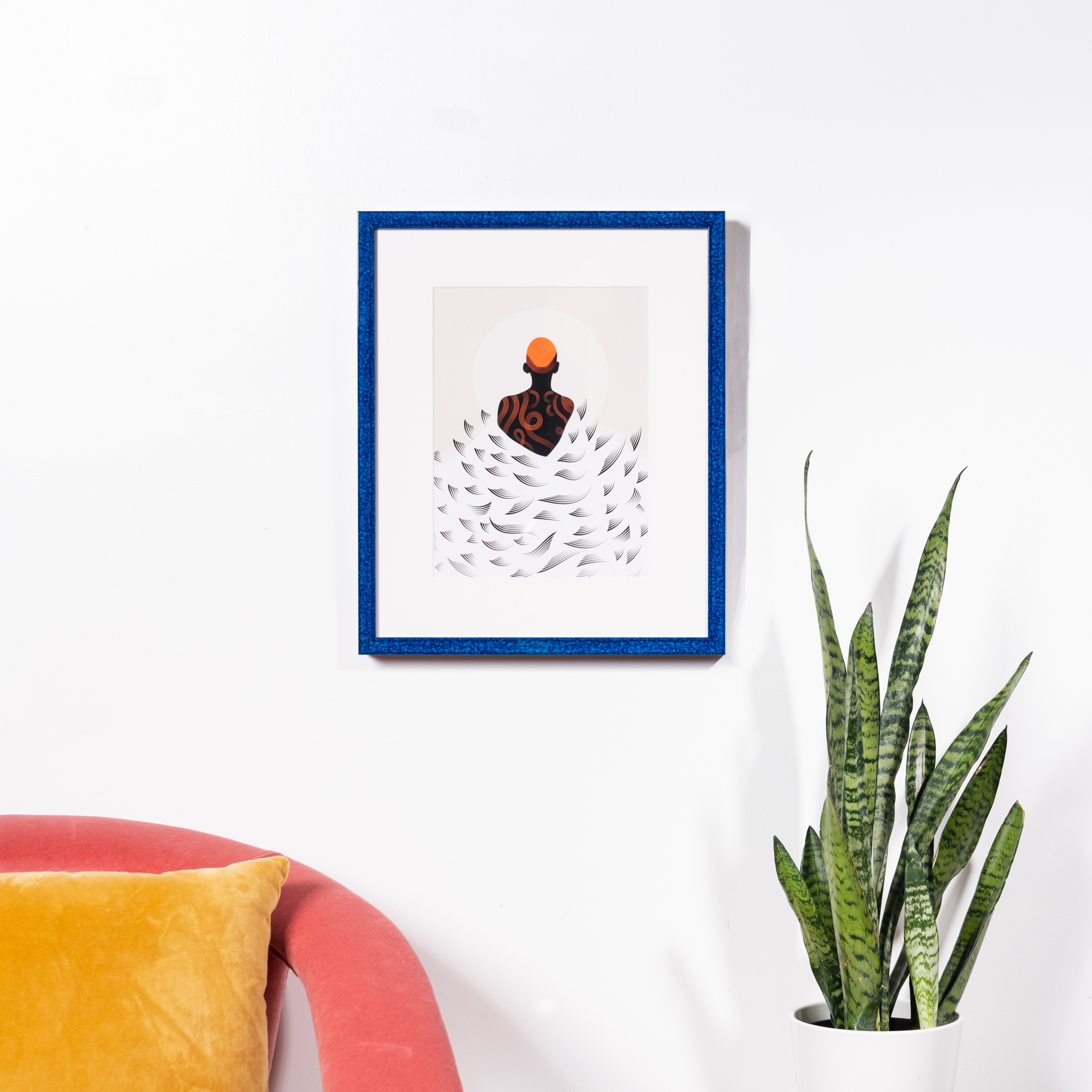 What does the city of Atlanta mean to you as a creative home?
Sometimes, it is definitely a family reunion every time I go to our gallery. It's such a small group of people. But also a small group of big ideas, and it's always growing. There's always a new generation coming in. But the old generation is also here. And they're really easy to access. There isn't as much of a hierarchy. If you want to do something here, you can find someone to collaborate with. It's less dog eat dog and more of "let's all figure out how to do this."
What's the best piece of advice you've been given?
If you're not enjoying what you're doing, stop. You don't pick to be an artist just to be stressed out and miserable. So if you're gonna do it, be happy. If you're not finding joy, take a breath and figure out how you can start having fun with it, because that's really what makes the best work.
Learn more about Neka and her work at her website and Instagram page.