Meet the Artist: Megan Elizabeth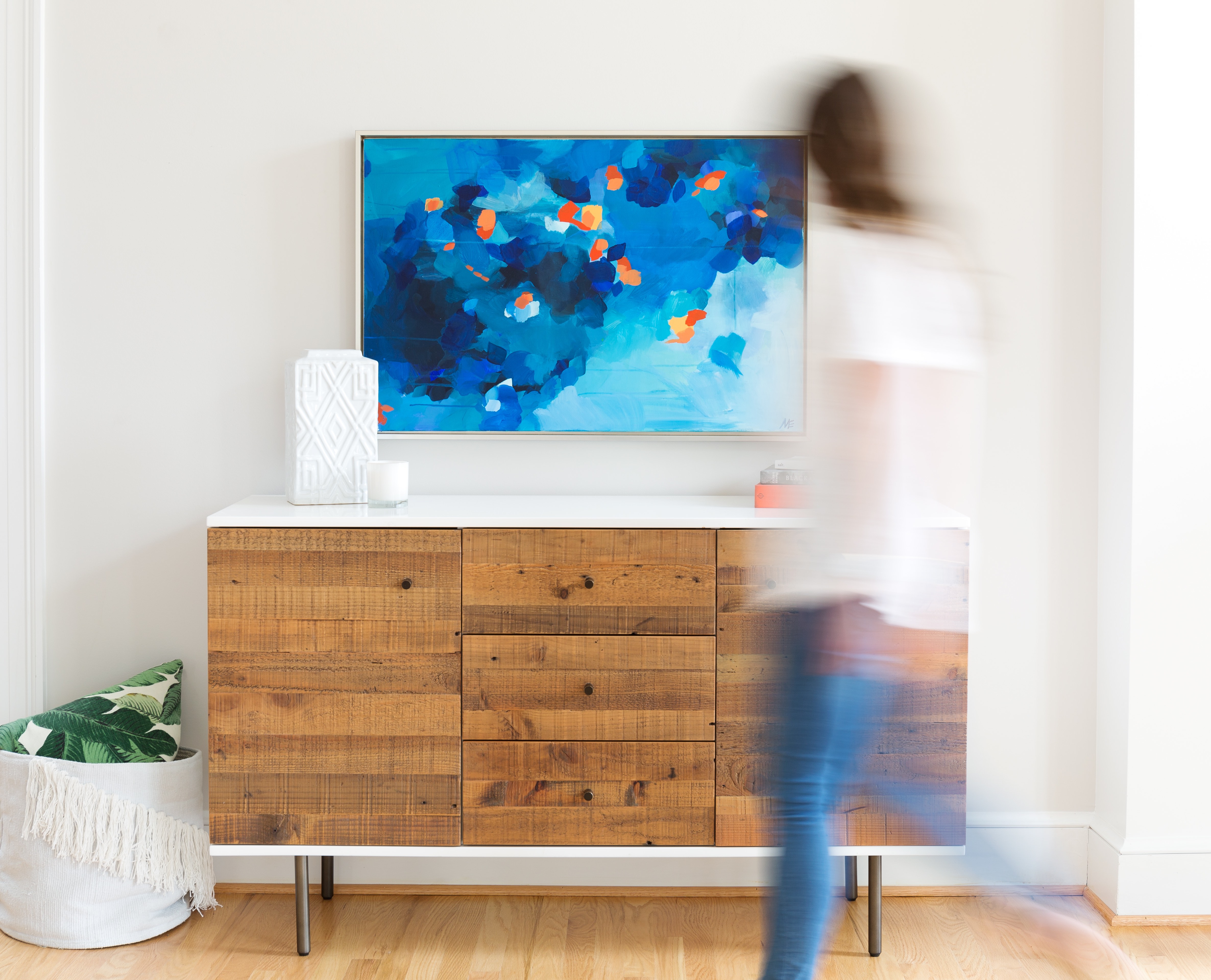 "I feel like my brain is like a camera. I don't even take pictures really, I just absorb what's around me and then later I'll paint something. It's stuck in my subconscious and then it comes out, which is legit magical."
-Megan Elizabeth, artist and human camera

What did you want to be when you grew up? Fireman, ballerina, or professional hockey player might be the most common answers, but Megan lived in a world of her own creation. While her classmates played sports and watched 80s movies, she doodled. Her husband, who grew up with Megan, calls her the "foreign exchange student" because her childhood memories were completely different from his. He says, "You were doodling all the time. You were building your career from age 5."

Although she always wanted to be an artist, Megan began her career as a teacher. It wasn't until she moved to New York that she decided to become an artist full time. "It was sort of one of those things where I was like if I don't take advantage of this opportunity to reinvent myself now I don't think I ever will," Megan said. "I suspended all disbelief at that point and decided I would become an artist."

While the transition hasn't always been easy, she can't imagine doing anything else. Her advice to young artists? Stick with it.

"Keep painting, even if people tell you it's a bad idea, even if your teacher tells you you're not great at it. I had plenty of college professors who didn't love my style of painting and I didn't stop just because of what one person said...If it's your passion, it doesn't really matter what people think."

We've partnered with Megan to give away this 24 x 36 original acrylic painting on canvas, "Autumn Sky" in our Gatwick silver metallic frame ($1,149). Enter to win this piece on our Instagram by July 31st.
---
Framebridge: custom framing for the magical
---
Shop this Story