Meet the Curator of Our Suburban Square Gallery Wall
Corinne Dodenhoff is a Philadelphia-based artist, illustrator, designer, musician—and curator of the stunning gallery wall in our new Suburban Square store. We sat down with her to learn more about her career and how it influenced the gallery wall's design. Read on to learn how she gathered her eclectic taste that includes folk art and high-end fashion, more about the bands she is in, and why she thinks the City of Brotherly Love is really just a "city of love."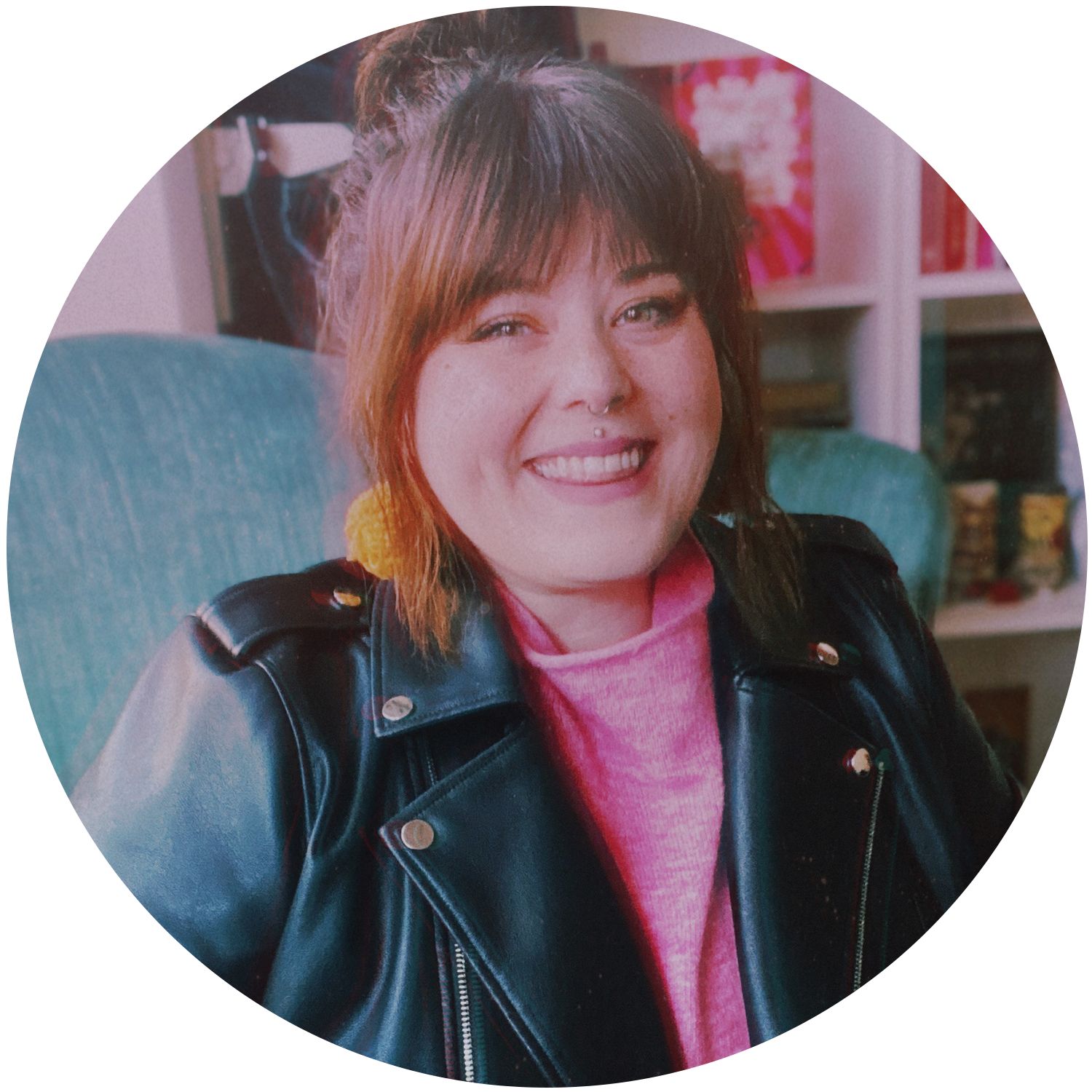 Tell us about your background. How did you start doing art?
I've been doing art since I was a little kid. I feel pretty lucky that something I loved when I was young is what I ended up doing professionally. That's pretty much been my sole focus since I was young. I started doing it when I was in elementary school. As I grew into high school, the love only grew deeper and deeper. When I left high school I decided I could find a way to incorporate this into my career as well.
Are you self-taught? What's your artistic path?
After high school, I did go to art school for a second. I went to Pratt Institute in New York City, and I didn't love it. I also tried art education to see if that was more my speed, but I didn't that fitting for me either. So basically, I am 100% self-taught, as far as a professional arts career.
What medium did you start with—illustration or design? Which do you prefer?
I started my art journey with painting and drawing, the more "traditional" media. I also really loved collage when I was younger, mixed media pieces. And I still love those things, I just find that it's much easier for me to work digitally. I love the "undo" feature that you don't really get as easily in traditional media. I would love to make a return to painting and drawing, they're just a lot more time consuming.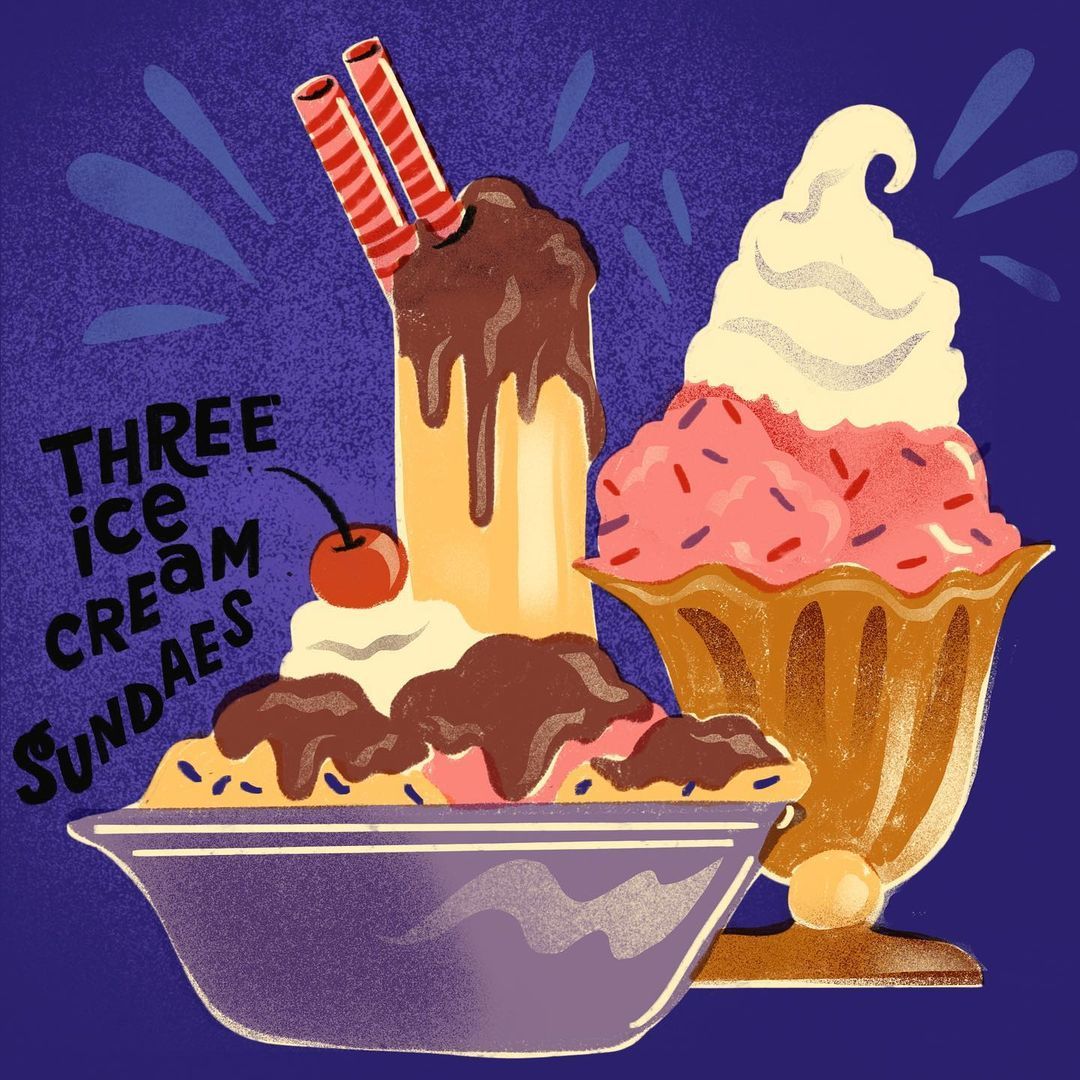 You've cited punk music, folk art and high-end fashion as sources of inspiration and looks for your work. How did you gather such an eclectic taste?
A lot of that has to do with the people that I've met. Back in high school, I was the only person I knew listening to punk music and obscure indie bands. That was kind of my thing: music to go along with art.
That's where the punk aspect of things came from. I was always really inspired by album artwork. Especially with folk music. My parents are big folk music nerds. Later in high school, I fell into folk art, psychedelic art. Down the rabbit-hole of the internet. Thanks Tumblr!
As far as high fashion, after I tried college, my first big job was at a women's fashion magazine. I was their lead graphic designer. Working there, I picked up very quickly on how high fashion aesthetics look compared to the things that I was raised to love. So now I feel like I have a pretty good spoke, when it comes to design work, of places that my work can go. And I like to mix and match to make something totally new.
Is there a specific album cover or brand that is a holy grail for you?
I wouldn't say there's one that is my favorite of all time, but growing up, some stick out in my mind. The Decemberists and their album "The Crane Wife." And also the band Neutral Milk Hotel and their album "In An Aeroplane Over the Sea."
That was my aesthetic in high school. Very twee and whimsical. A little bit folksy. But also a little bit unexpected.
We hear that you're in a band or two…
Yes! I am in a couple projects. I'm in a band called Queasy. It's a group of friends, who I've known from around. We have similar music tastes and we decided to give this band thing a try.
We met, started playing music and it just felt so natural. That's been really exciting.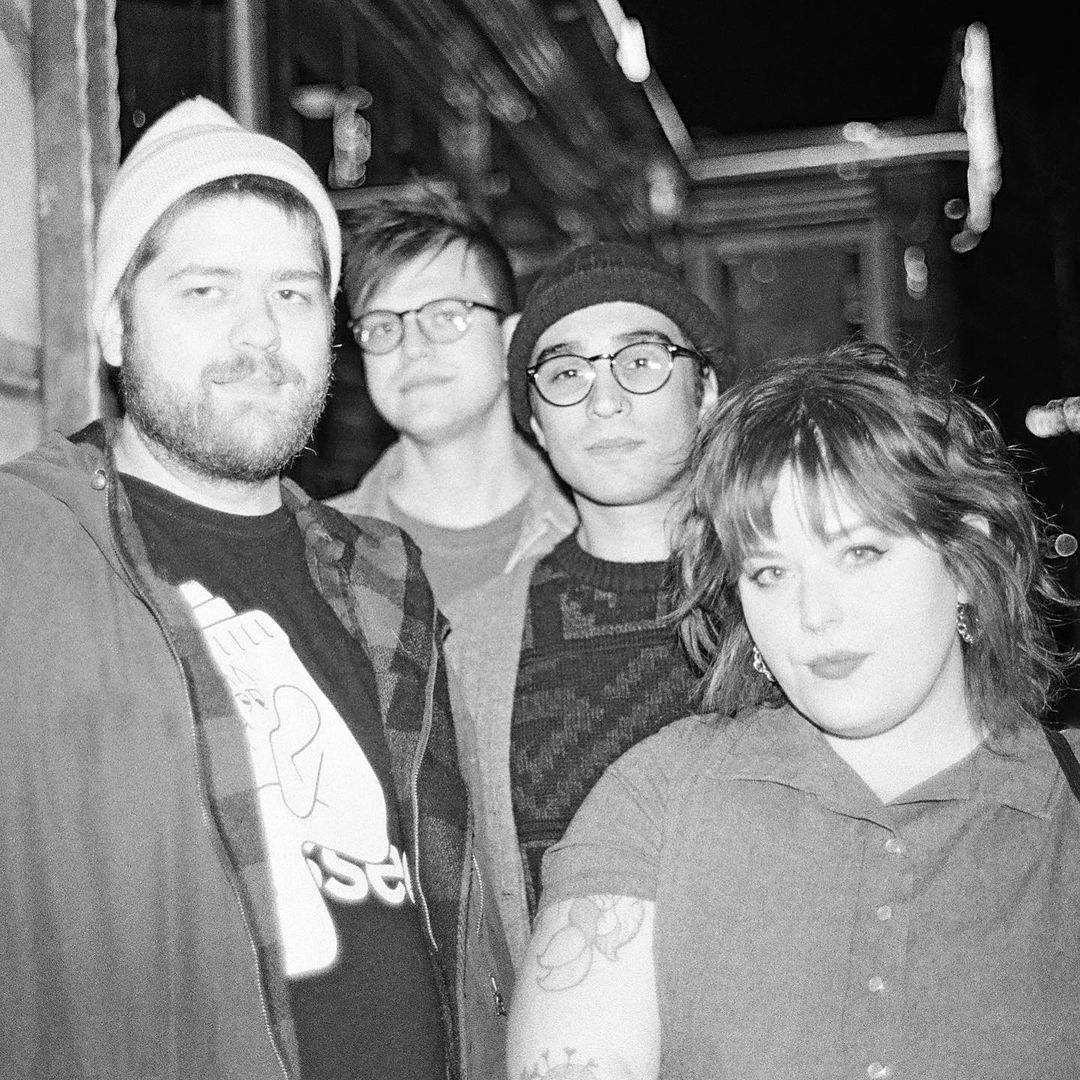 Another band that I am in (which is featured on the wall) is a band called Chub Rub. It was originally a solo project, but more friends joined in. We're a four piece outfit (perhaps soon to be five). We are all fat-identifying people. And that's a big part of the music that we make—growing up using our experience as people who live in bodies that are ostracized in our high schools. We get to write music for our teenage selves. People love that and resonate with that.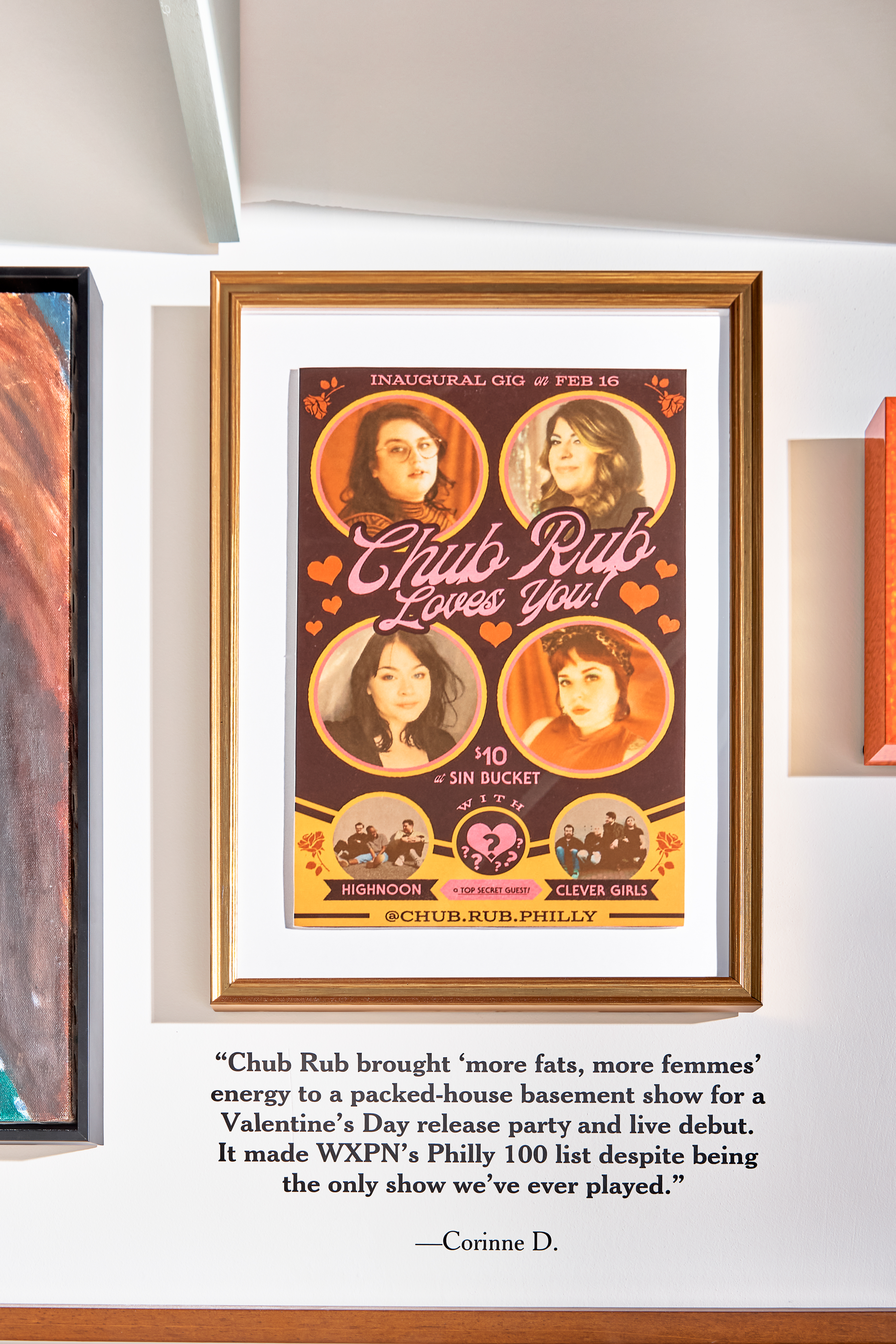 What are your roles in these bands?
In Queasy, I sing and I play bass, for the most part. And in Chub Rub, I sing, I have played bass, I play lapsteel (like a surfy guitar), outside of that I play keyboard and drums too.
Not to pigeon-hole you into identifying yourself within the parameters of a genre, but can you describe the sound of Queasy or Chub Rub in a way that you like?
I always make a joke that Queasy sounds like a grungy indie band that you discovered on a VHS in a basement. And I describe Chub Rub as four ghosts wailing in an attic. Those are the most appropriate descriptions.
Your art has a voice that is quirky, funny, positive and activist. What was it like cultivating that voice?
My parents are both hippies. They are very progressive. So I was raised with a very progressive point of view. I always tried to incorporate some of those ideas into my artwork growing up. But now that I am an adult, I find that it's a lot easier because the conversations are getting louder and broader.
When I was in high school, not a lot of my classmates agreed with me or cared about the issues that I cared about. Now as an adult, I find that's not the case. And of course social media has made that a lot easier to find people with causes that I want to champion or to connect with on certain topics. It's become less scary to include my beliefs in my artwork. So I try to do it as much as possible and I find that people respond really well to artwork that has a point of view.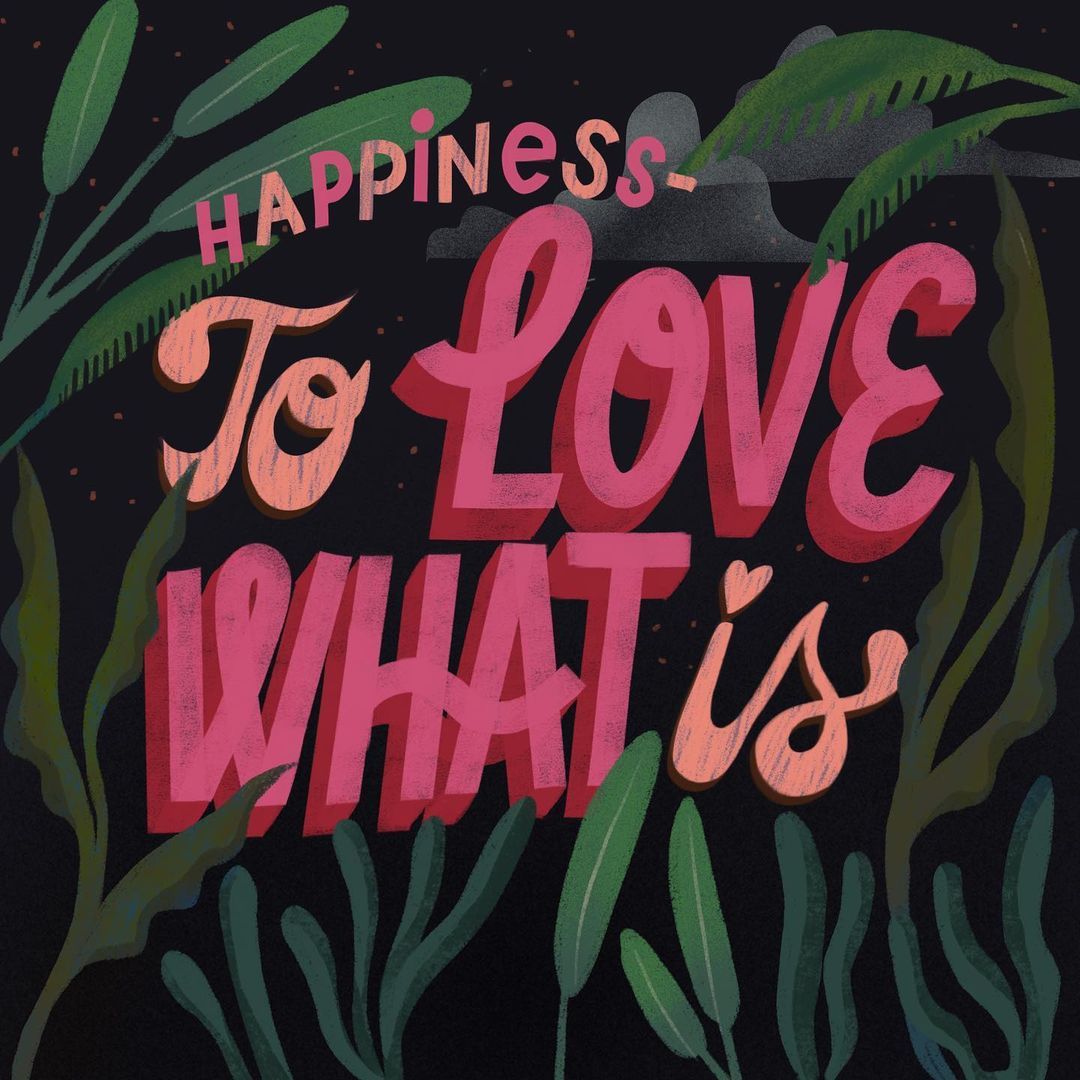 Tell us about your vision for the work you've curated for the gallery wall in our new Suburban Square store.
The thing I love the most about Philadelphia is the way that the culture intersects and overlaps with different parts within the city. Philadelphia has such a distinct voice. For instance, every musician that I know also has their fingers in other pies, and I think that's amazing. Something that I wanted to do was highlight music in Philadelphia right alongside the artwork that went up on the wall. I also wanted to shout out people who are using their artwork to take a stand or spark a dialogue. That was my overall vision. I wanted to stick to things that I know Philadelphia for. For me, that's music and activism right alongside fine art.
What broader role does the city of Philadelphia play in your art?
I love Philadelphia. It feels like home to me. There is such a sense of community in relation to activism and putting your beliefs into artwork. Having community and a group of people around you and who are like minded and who want to lift people up all the time—that is important to me. The Philly that I know is all about making everybody feel seen. I don't see Philly as The City of Brotherly Love. I just see it as a city of love.
The people here love their communities and love what they do. They will find a way to do a project. We have a lot of really weird art. Eccentric people doing really great things. Groups of people who will make it work no matter what it is.
How do you hope people feel when they see the gallery wall?
I hope they feel a sense of connection to the city. I hope they feel a sense of joy. I hope they feel a sense of history with modernity. And seeing that Philly has always been this place that exists within the intersection of history, modernism and art and music and food.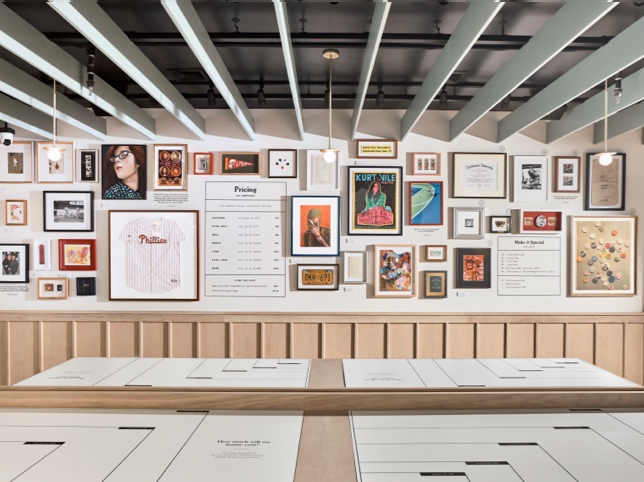 Want to see it (and other Philly based artists) for yourself?