Love at First Sight
"I knew I was going to marry her the first time I saw her."

It took five seconds for Marshall to fall in love with Birgitta at a party thrown by mutual friends in Washington, DC in 1967. He was beginning a career, she was working as a nurse on an exchange program from Sweden.

They fell in love, she stayed in the country, and the rest is history. They have many photos to celebrate the beautiful family they have together, but for Marshall, it's her passport photo from 1966 that stirs him the way she did the day they met. The day they fell in love.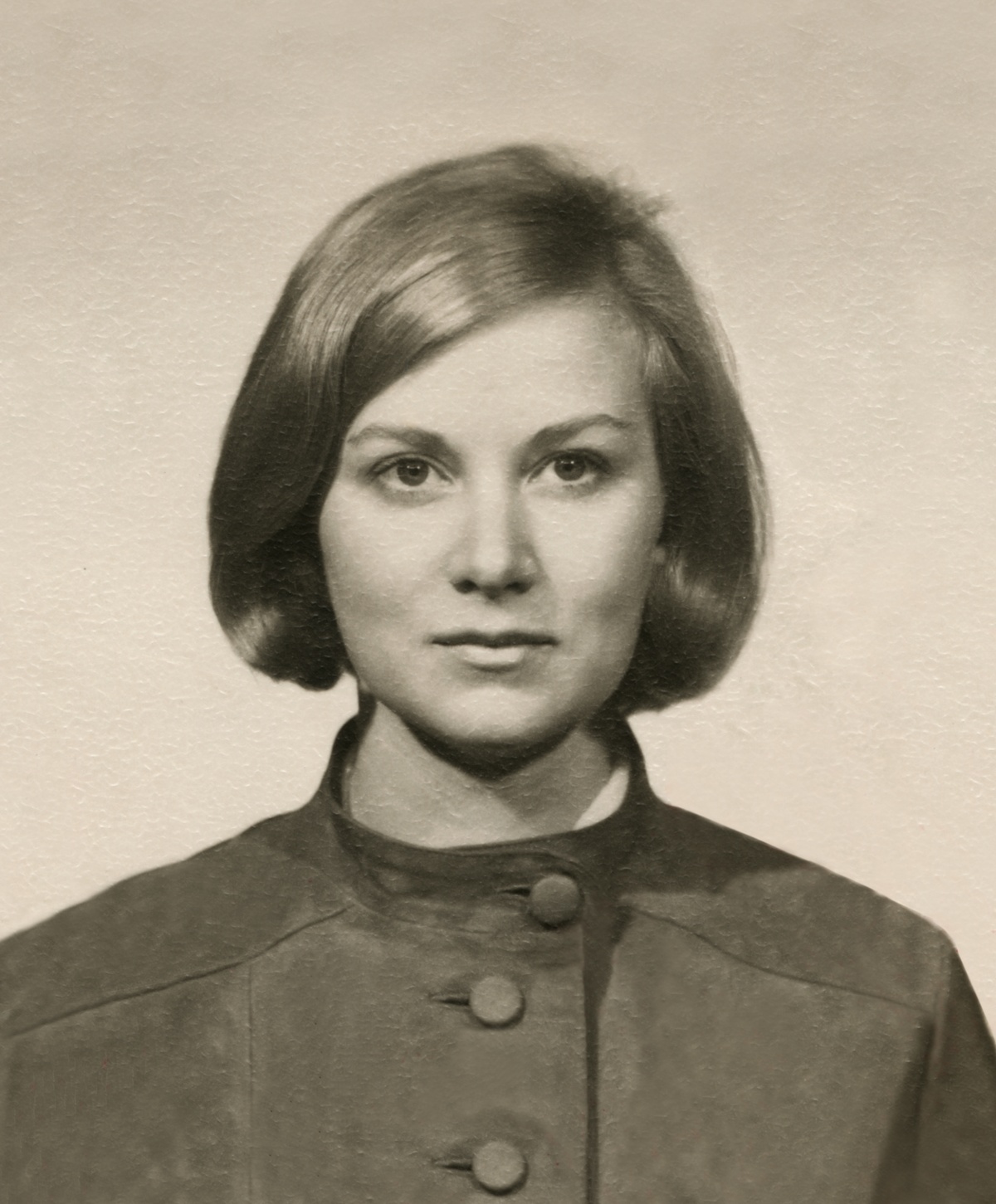 For their 50th wedding anniversary, Marshall knew the photo had to be featured. He sent the passport to Palma, his son Pete's girlfriend and an artist, to see what she could do.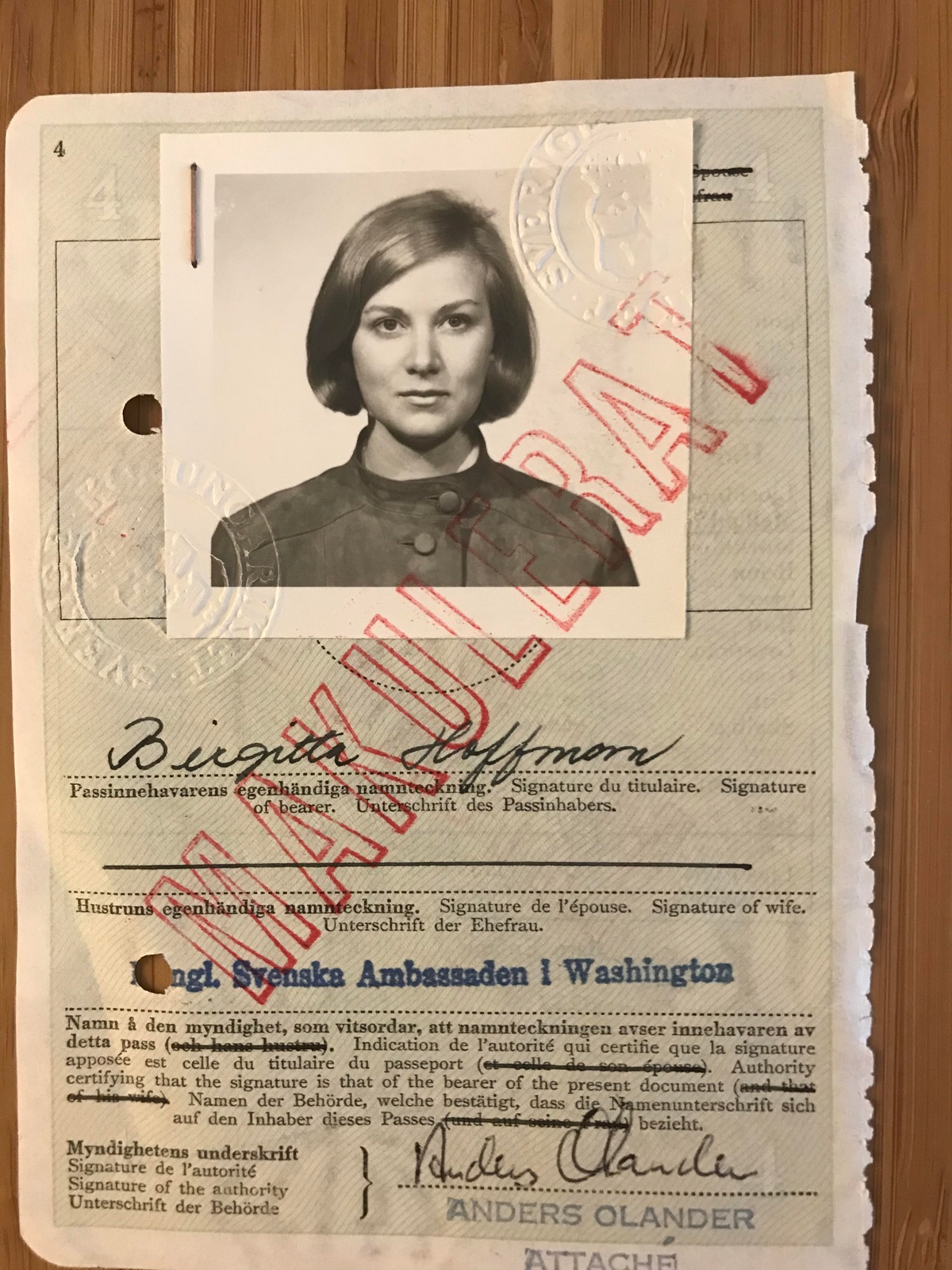 Palma and Pete had the image scanned in high resolution, and Palma digitally removed the stamps to make it look like a portrait. They framed it and gave it to Marshall and Birgitta at their blowout 50th wedding anniversary party. Though he preferred it to be "five feet tall," Marshall loved it. At the party, there was a "table of memories," featuring framed photos from their marriage. The passport photo got top billing — dead center.

"It's my Mona Lisa," Marshall says. Now, the framed photo hangs above his desk at home, so every time he takes a break from his work, he can fall in love all over again.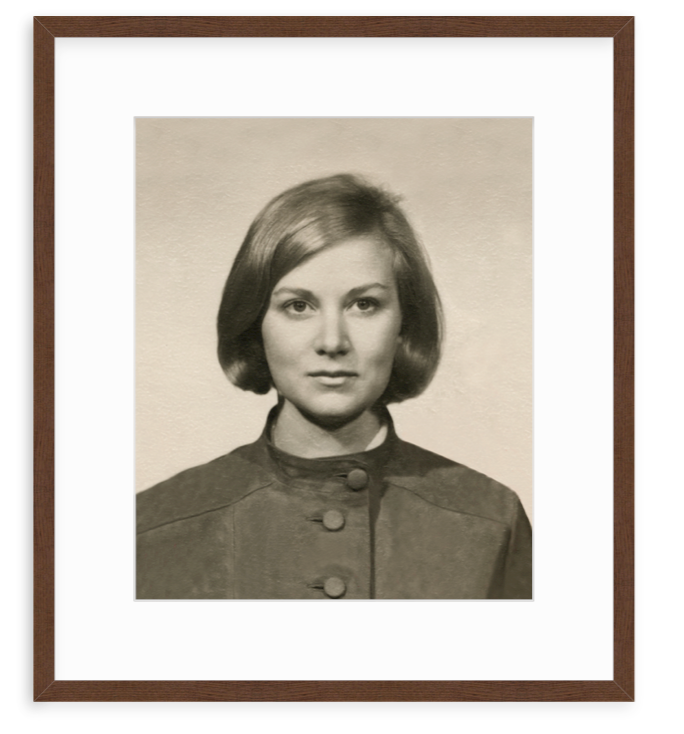 Birgitta's 1966 passport photo photo framed in Walnut (Gallery).