A Local's Guide to Chicago with Artist Kirsten Southwell
Kirsten Southwell doesn't wrestle with the timeless questions posed to artists: "what does it mean?"
"I'm just making things that feel important to me," she said over video call, bubbling with excitement to be talking about art and living life—not necessarily in that order.
Perhaps that's why the Chicago artist and former Creative Director of Visual Design at the Art Institute of Chicago has such a wide-ranging aesthetic that spans mediums.
Graphic design. Photography. Quilting. Even lapidary. "Learning a new skill is the backbone of my art practice," she explained. Like the time her roommate taught her how to quilt—Kirsten then threw herself into making a three month quilt, that helped soothe a difficult relationship decision, immediately after learning (as one does) .
Kirsten is attracted to muted tones and geometric shapes. While her work is personal and introspective, she definitely thinks in shapes, not narrative. That started when she was working at a paint your own pottery studio in North Carolina in high school. It "unlocked a new way of thinking about art and objects." A pattern of thinking she chased getting a degree in graphic design in college. Then on a west coast stint in Portland. Then on the Experience Design Team at the Art Institute of Chicago—which was perhaps the most fateful development of all. Because it brought her to Chicago.
She no longer works at the museum, but in her mind, "my professional life sponsors my creative life." She has found a way to boost them both simultaneously. And it probably has a lot to do with Chicago being her creative home.
The last six years in Chi-Town have taught her that it's "the most generous city I have ever been in for artists." Be that in grant opportunities, the fact that there's an active demand for art, or the astounding fact that the Chicago Parks Department maintains not one, but three lapidary studios.
In other words, Kirsten's love for Chicago runs deep. As such, we asked her for two favors. One, to give us a local's guide to the city—to let us and our community know some of the best spots in the 312 where a local artist might hang. And two, to showcase some art in the gallery wall of our new West Loop store.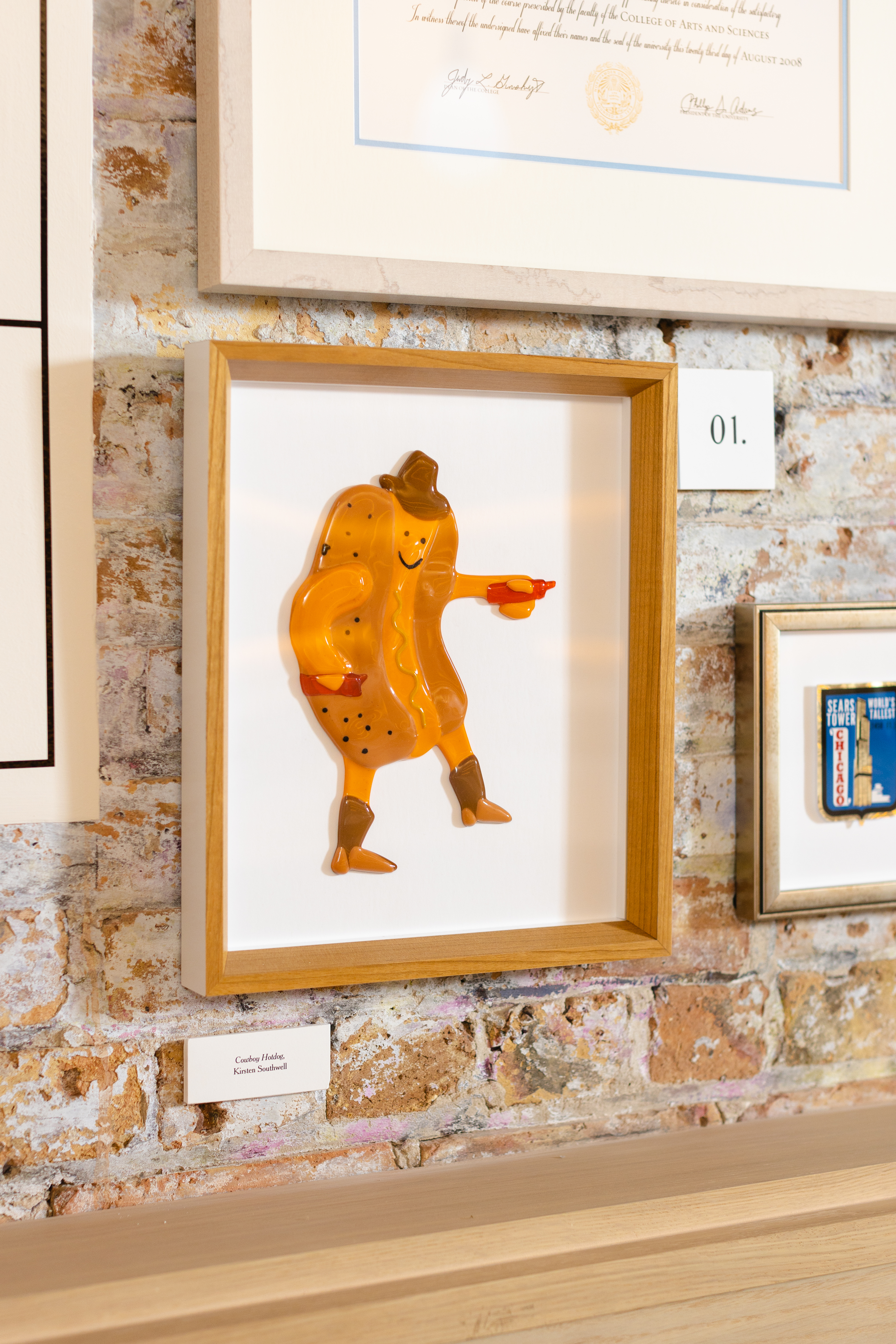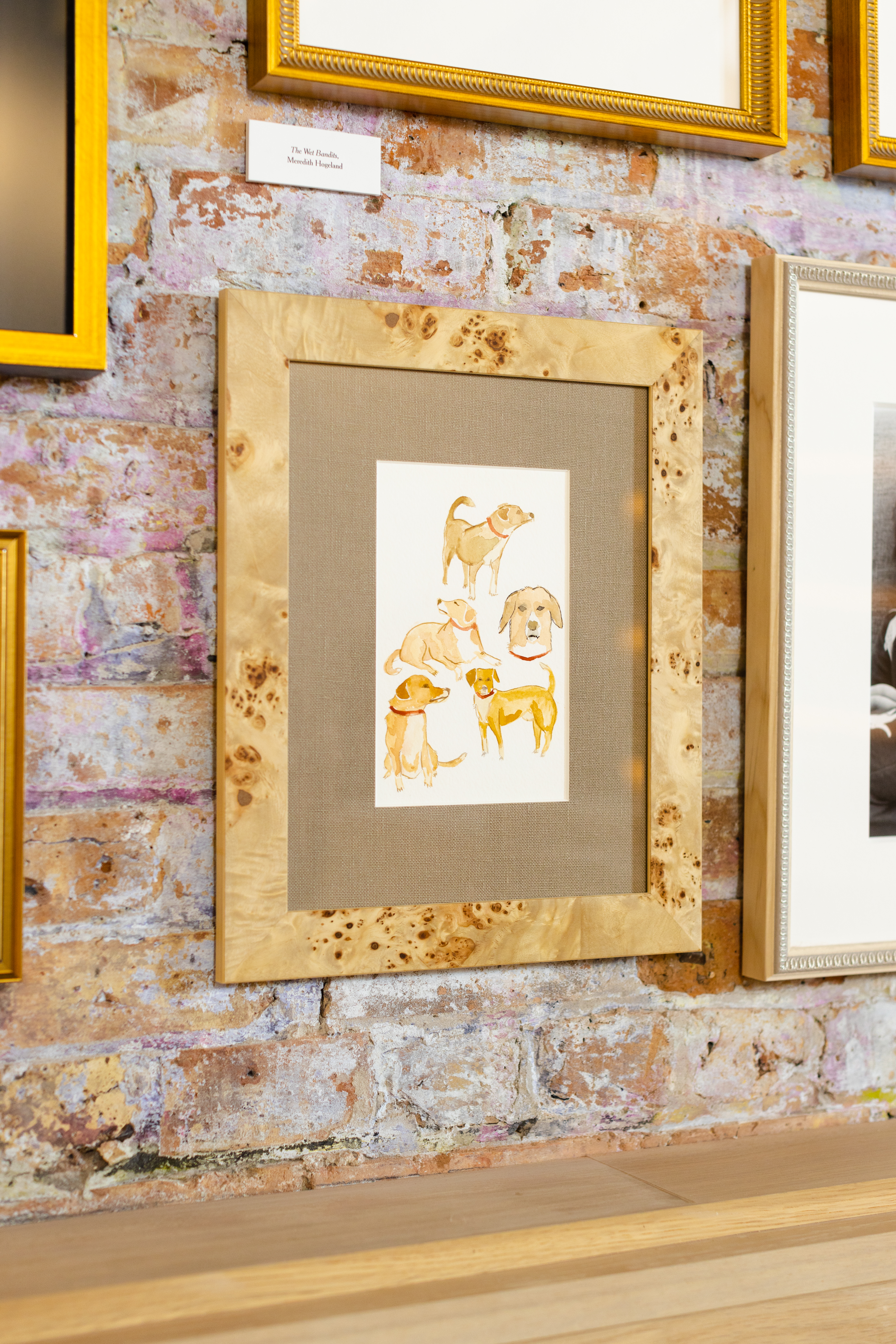 Chicago is a city where we're thrilled to have new stores. And we're lucky to have made some new friends there. With that, we bring you:

A Local's Guide to Chicago with Artist Kirsten Southwell
Favorite Touristy Spot
Definitely riding the Sea Dog—which is a speedboat—at Navy Pier.
Favorite Hidden Gem
Chicago Parks District. Because of the classes and studios!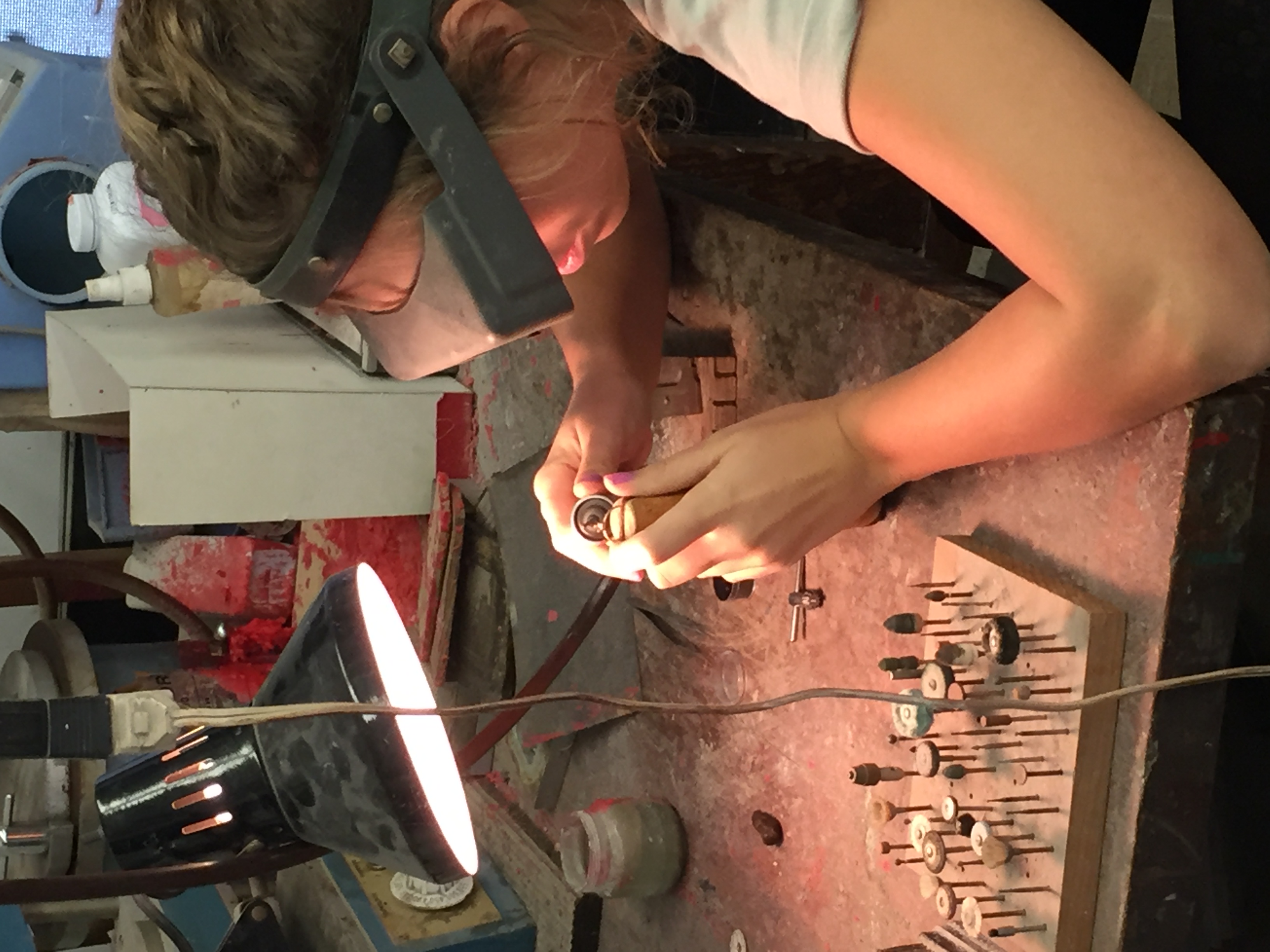 Favorite Museum
I am legally obliged to say The Art Institute of Chicago.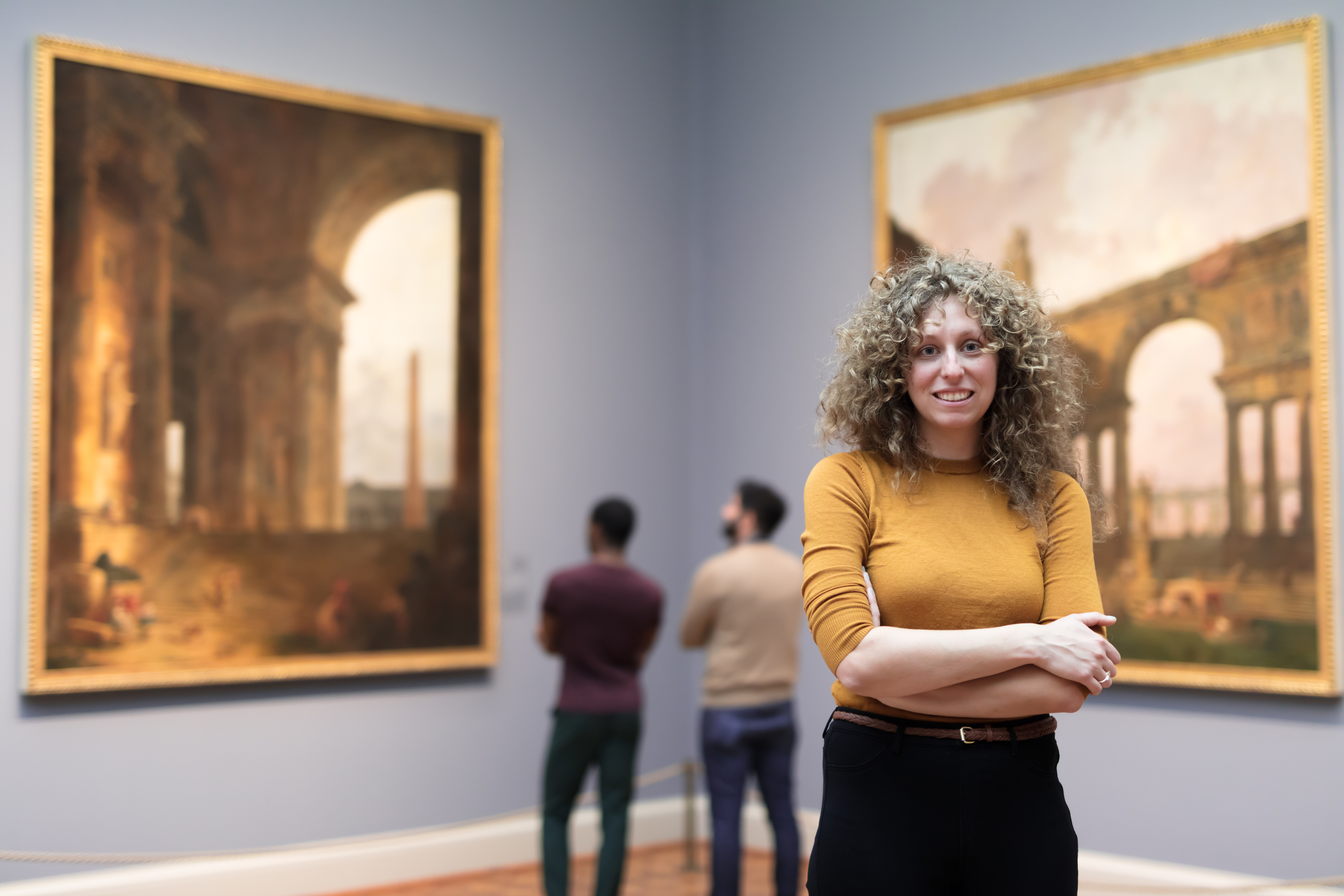 Favorite Coffee-Shop
I really love the Beans and Bagels, which is close to where I am now [Ravenswood Manor]. They have cold brew growlers and the pastry selection is pretty tight. There's always a line, but it's worth it.


Favorite Bar
I have two answers, and it really depends on what kind of night you're trying to have.
Montrose Saloon [Irving Park] is down the street from my house, has an amazing patio space, and feels like a townie bar. Very unpretentious.

Their whole bit is live music. But you can either have that vibe, or sit and talk with a friend.

But if it's gonna be a bit rowdier—Sidekick's [near the Montrose stop on the L Blue Line]. Absolutely the best karaoke bar I have ever been to.
Favorite Fancy Restaurant
Giant in Palmer Square. Off Armitage.
The food is really creative, the menu is always changing, and they get the simple stuff right. Like cornbread and the best butter I've ever had.
Favorite Comfort Food/Late Night
Red Hot Ranch. Easy.
There's several around the city. Mine's off Armitage. They have an amazing Chicago dog, obvi. And an incredible hamburger. And for what you pay! Don't forget, cash only!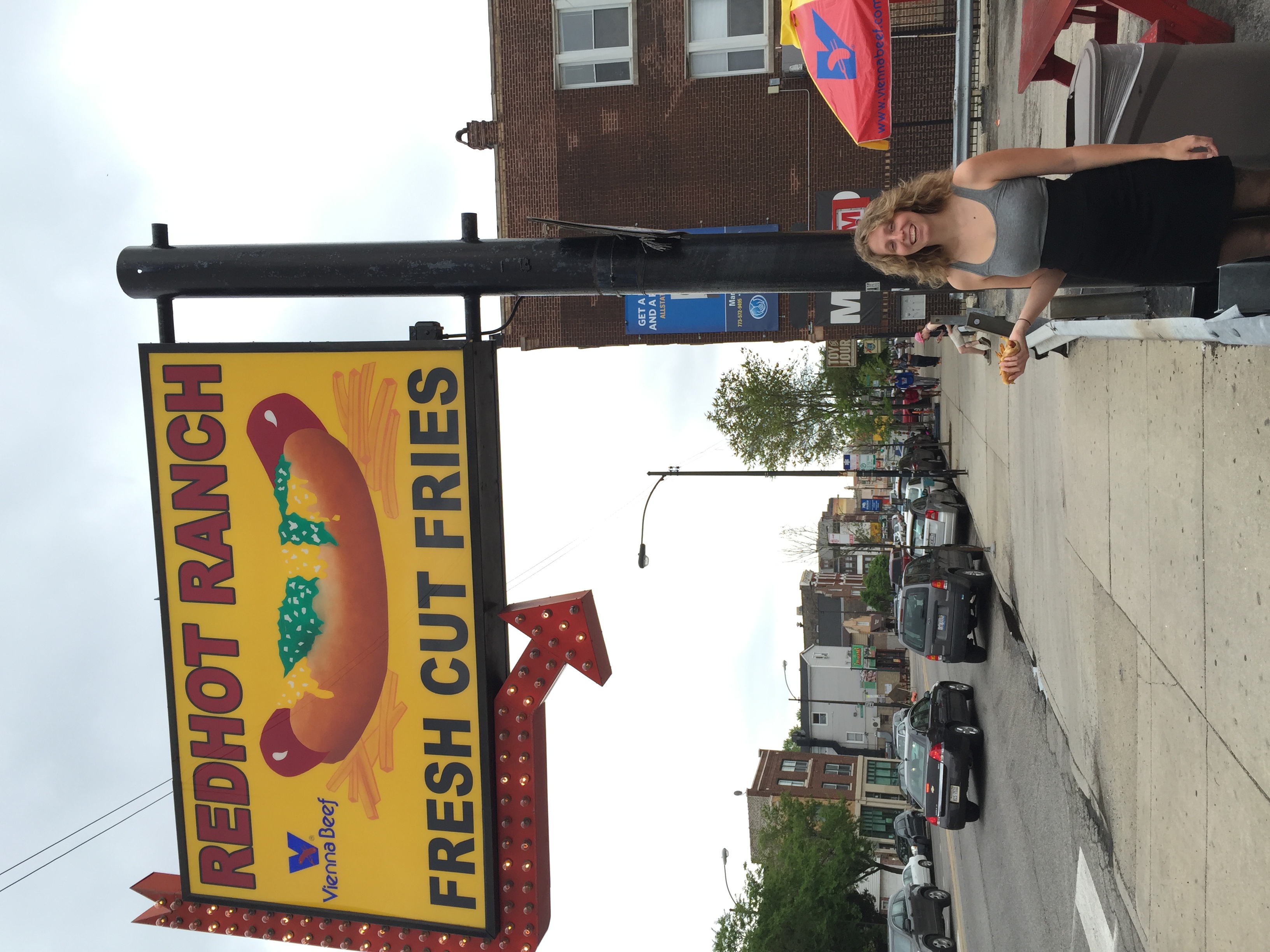 Deep Dish
Well, to be honest, my heart is truly stolen by Jet's Detroit style pizza. It's the best pizza I've ever had. So much so that I have to limit myself.
Favorite Live Music
(Check out the Most Frameable Chicago Musicians)
Favorite Chicago Sports Team/Moment
It's not uncommon for me to go to a White Sox game. I'm mostly there for the junk food.
(Check out the Most Frameable Chicago Sports Moments).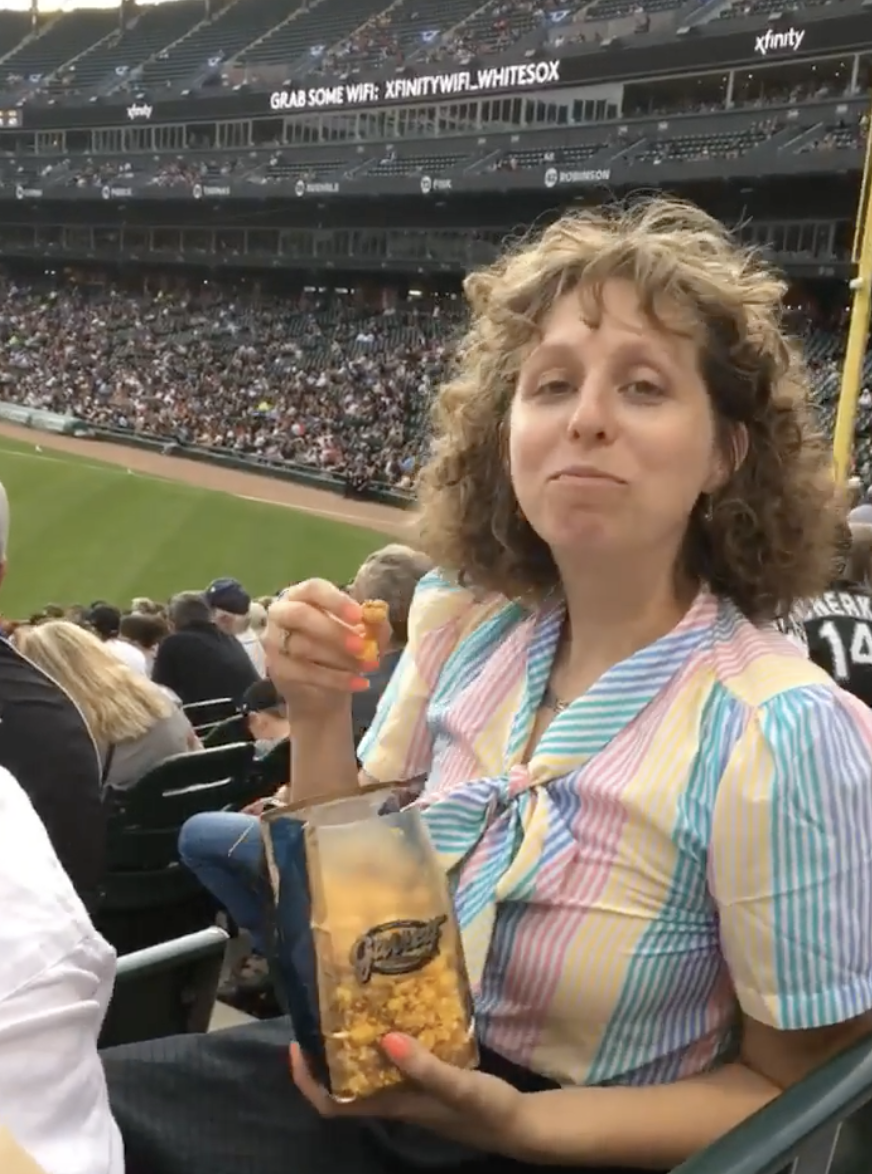 Favorite Neighborhoods Right Now
My favorite neighborhood to be in, to walk around in, is Ukrainian Village. The architecture is amazing.
I love Irving Park. Where I live. I live near Horner Park, right along the Chicago River—I'm all about some river history—and its got a beautiful native prairie.
Perfect Day
In the summer, get up stupid early to go birding in Humboldt Park. From there, spending the day going to different thrift shops. Or, going to Belmont Harbor, which is my favorite lake spot.
In the winter, still get up stupid early to go birding in Humboldt Park. But then staying home and working on projects—bundled up with reality TV in the background. And ending the day with a friends' dinner, fire in my backyard, and maybe a trip to The Freeze [an ice cream shop] before they close.
Learn more about Kirsten Southwell's work and follow her on Instagram.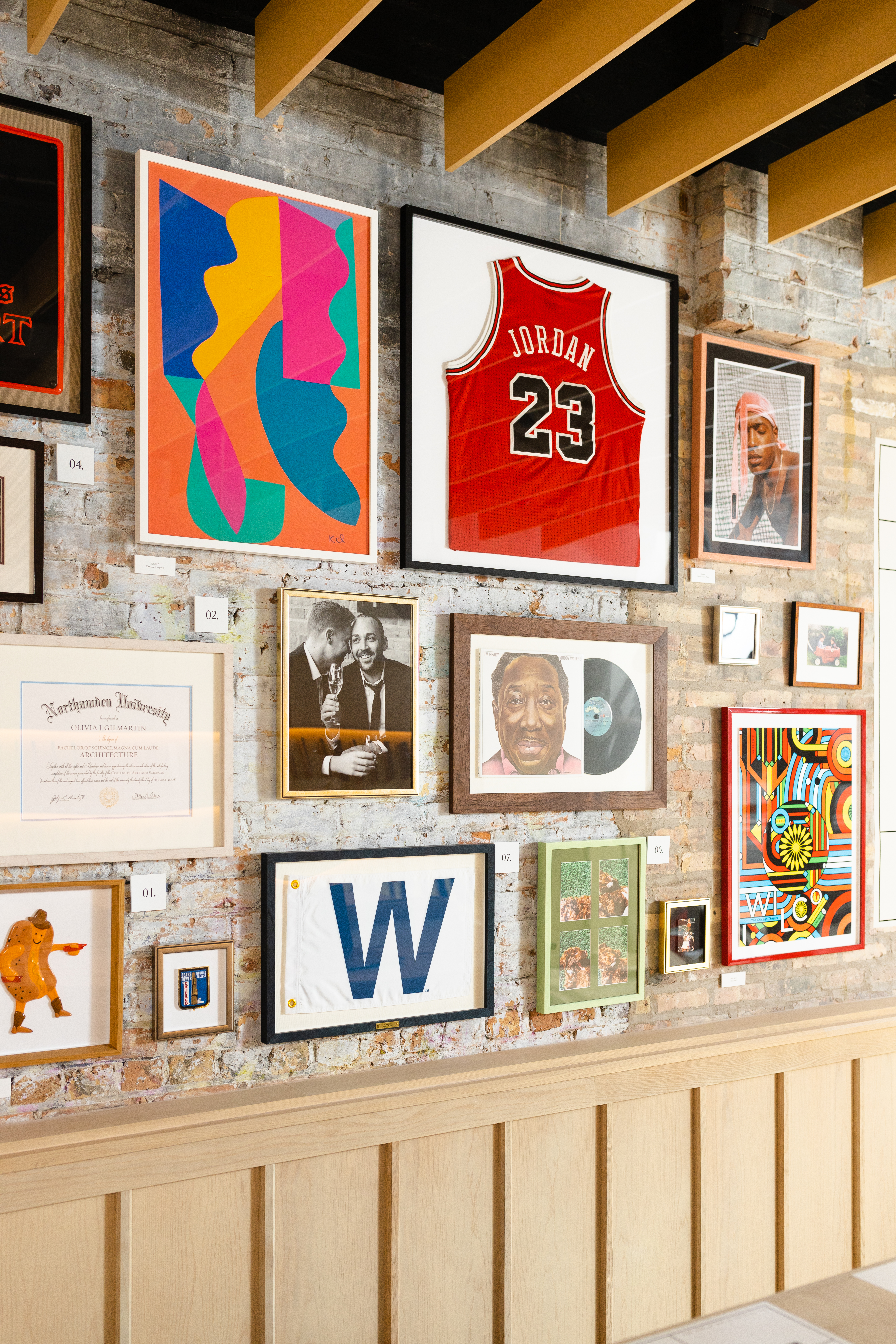 Now that you're a Chicago pro, why not stop by one of our stores?