How To Build a Ledge Gallery Wall
While the traditional salon style gallery wall isn't going anywhere, we've seen a new frame display steal the spotlight—the ledge gallery. Perfect for those who are constantly rearranging their decor, the leaning look allows for a laid back look without the wear and tear on your walls. Plus, your frames, trinkets, and small plants can live side-by-side in beautiful harmony.
Here's how to design, install, and style a gorgeous ledge gallery wall with your art and photos.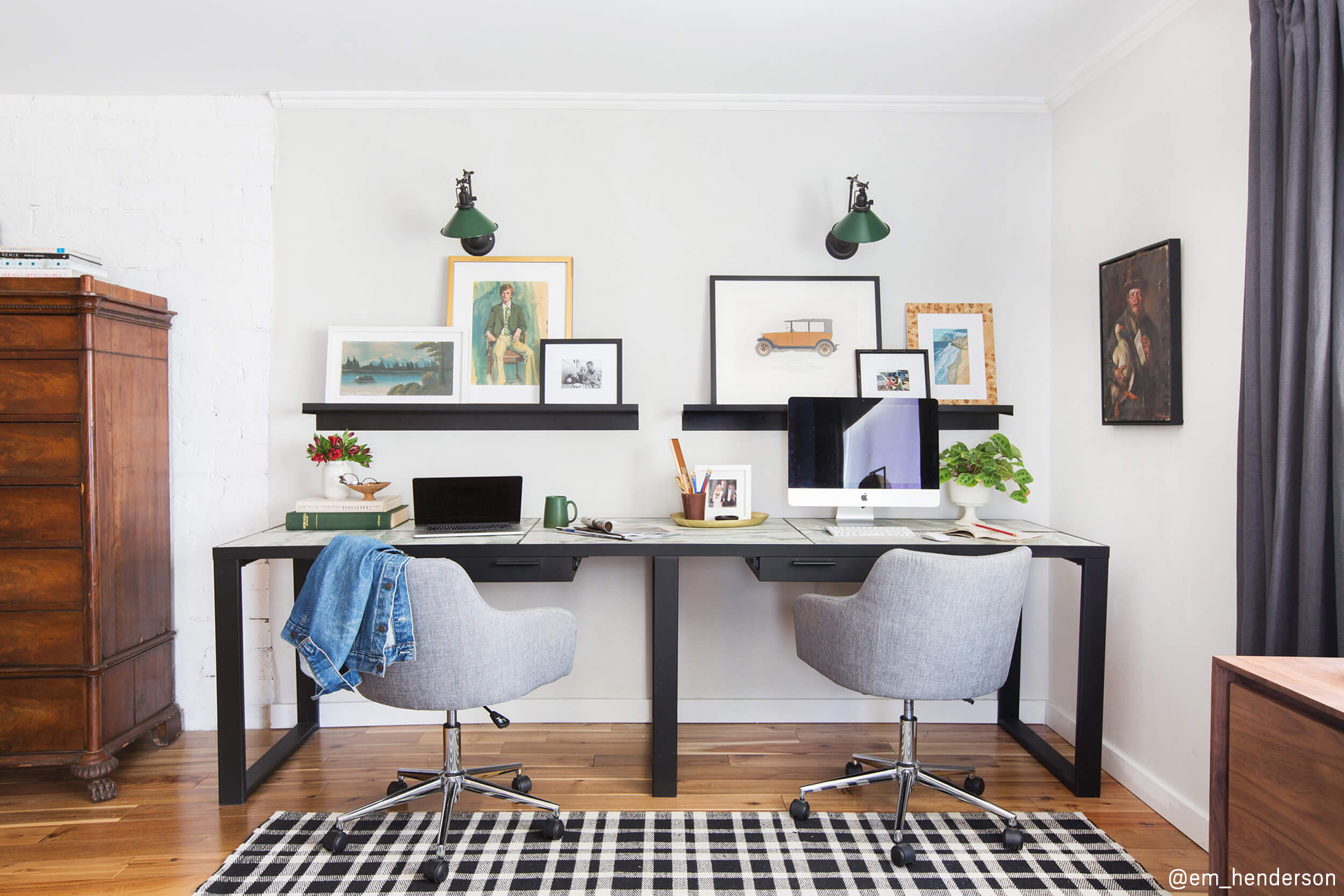 Step 1: Find the Space
Before you begin take a walk around your space and figure out where you want to anchor your arrangement, and what frames you want to display. We suggest above a table, living room couch, bed, or desk. Once you have a general idea of what you're looking for it's time to shop!
Step 2: Select Your Ledge
There are so many wonderful options out there to create a picture ledge gallery wall. We got ours from Pottery Barn, but you can check out all the usual home decor suspects to find the one you like best. (West Elm, Crate and Barrel, and CB2)
Step 3: Install Your Ledge
This is probably the hardest part of the process (because measuring), but we promise it's easier than you think. If you're installing a single ledge we suggest the following for each space.
Couch or Bed: Aim for about 18"-24" inches above the top of the couch. You'll want to leave enough clearance to account for head room.
Desk: Consider any tall things that will sit on the surface of your desk—monitor(s), computer stands, etc. Install a few inches above the tallest point.
Table: Install your ledge so that the center point of your largest frame will hit at your eye level.
Step 4: Style Your Ledge
This is the fun part. Start by placing your frames and build out from there. We love adding in our favorite succulents, trinkets, and books.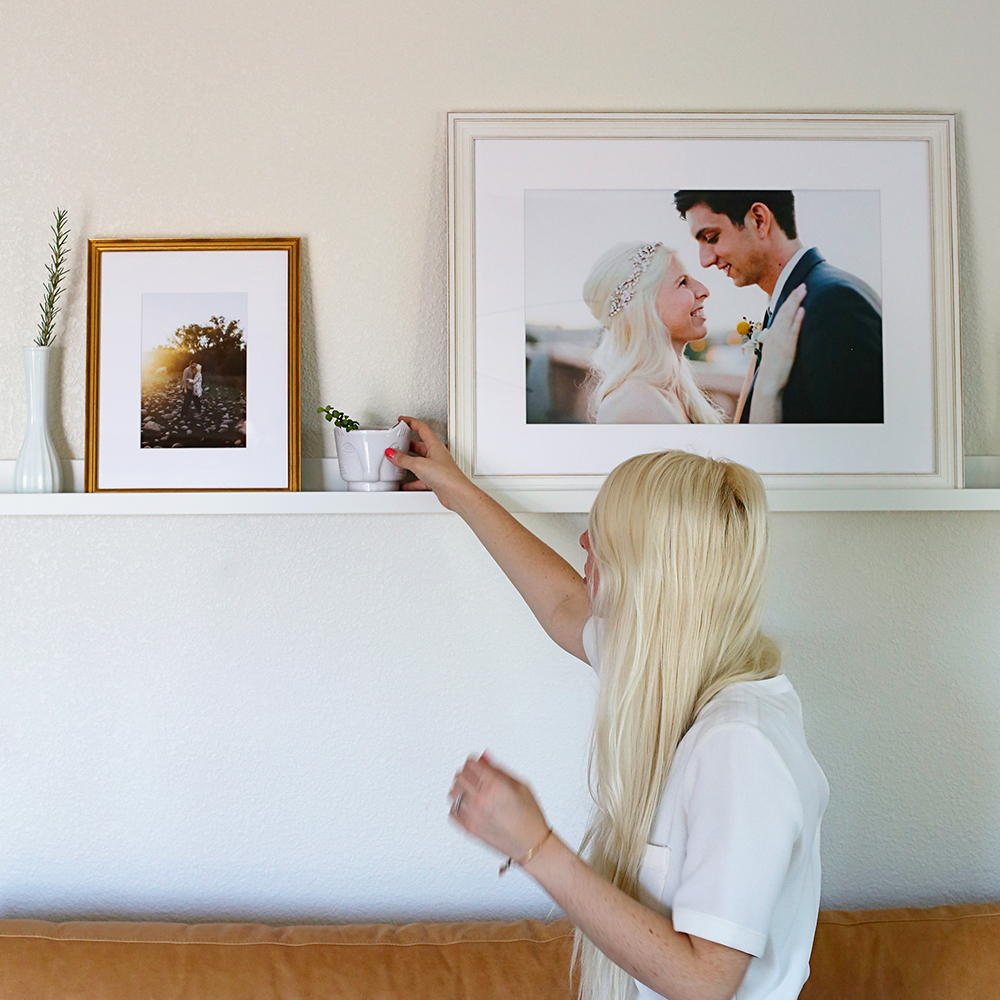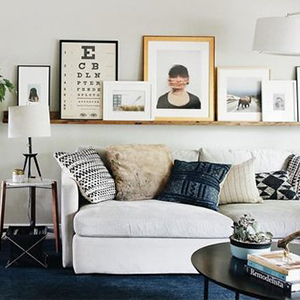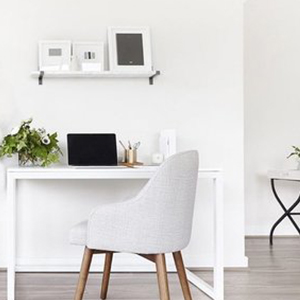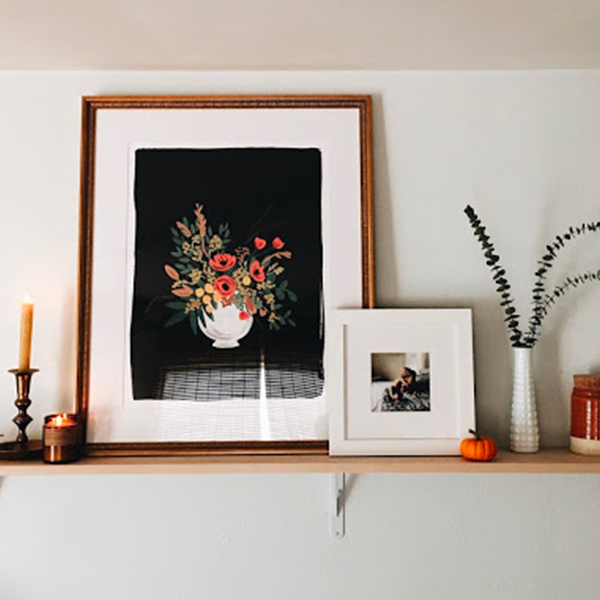 Ready to build your ledge gallery?