Lavez Les Mains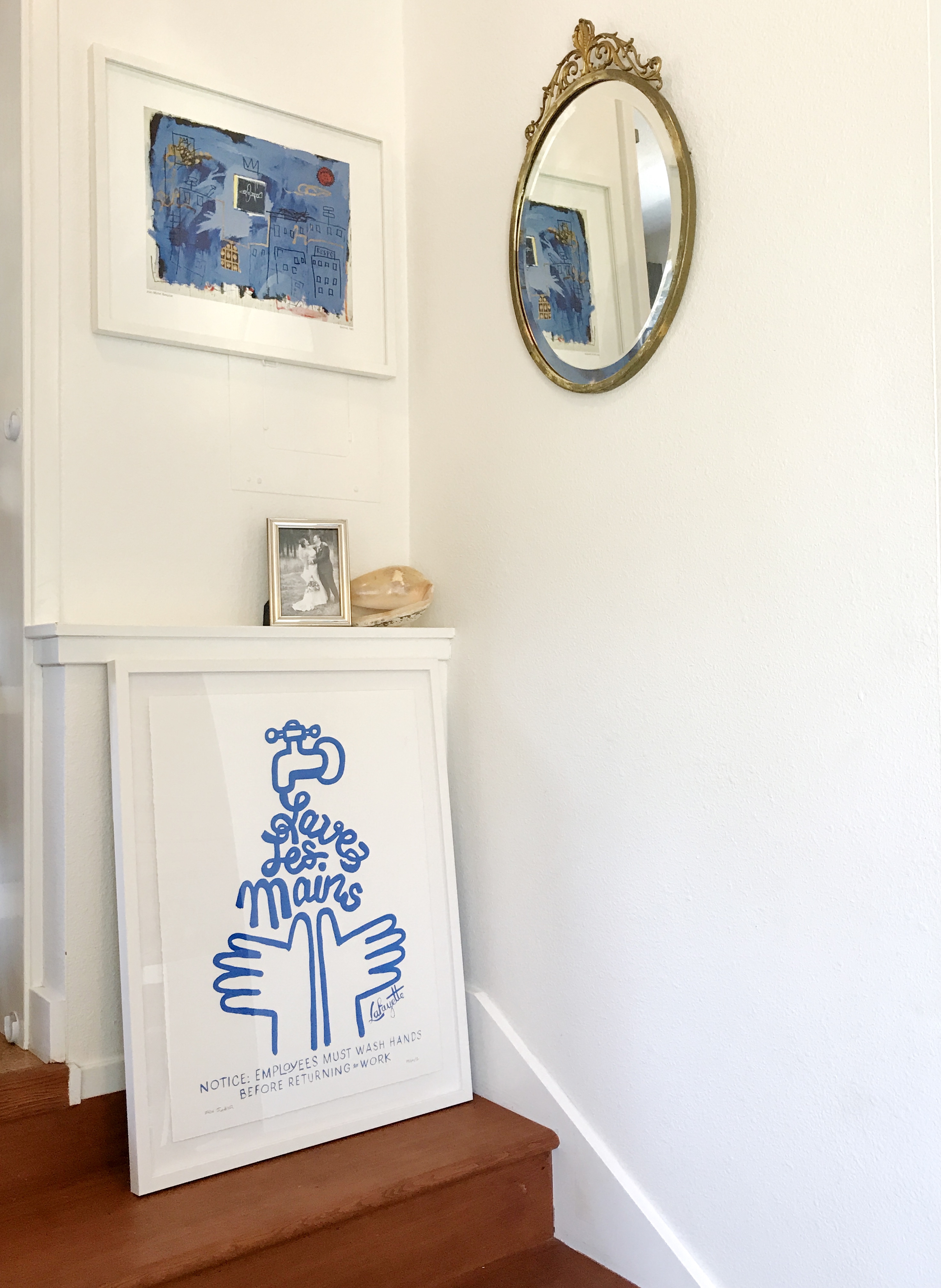 "I like the illustrative quality and the cheeky way it's telling you to wash your hands."
-Fanny, big fan of clean lines
"Prints are a great way to add an update to a room without spending a ton of money," she said of this one by artist Eric Junker. "They usually look as lovely as the fine art paintings they're next to." The playful print first appeared at the Layfayette Restaurant in New York as a friendly reminder for staff to wash their hands before returning to work. Fanny's print will hang in the kids/guest bathroom. "Kids, especially my 4-year-old son, are really good at 'forgetting' to wash their hands," Fanny said. "I think this print will be a fun reminder for him."
---
Framebridge: custom framing that's squeaky clean