Just Like a Rom-Com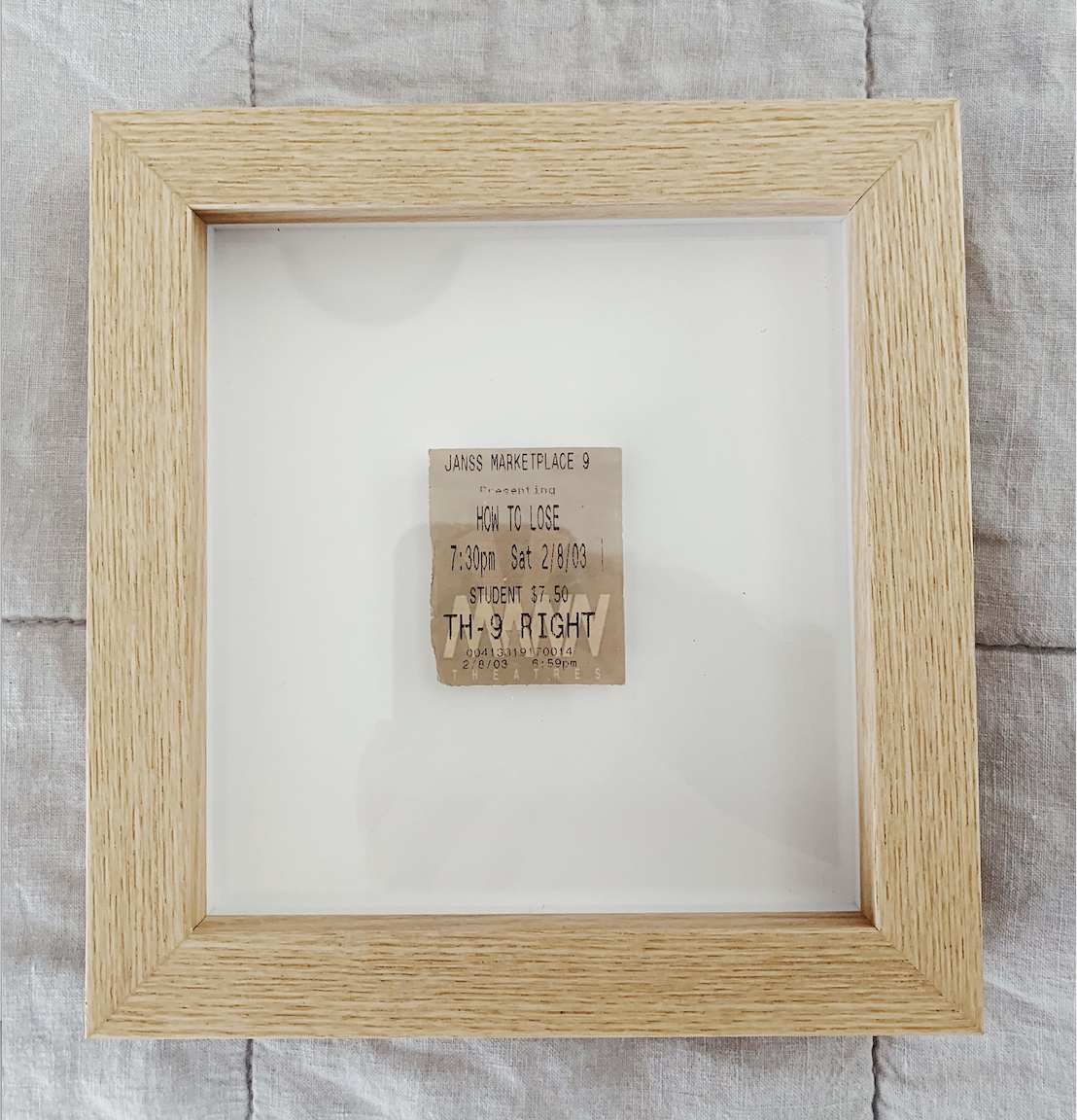 "My husband and I went to see "How to Lose a Guy in 10 Days" on our first date. We met in high school then went our separate ways for college (he went to Berkeley, and I went to Notre Dame, so far away!). We got back together about two years after graduating, and as a gift he framed the ticket stub from the movie. We left for coffee right after he gave it to me and someone broke into his car and took it! So I flew home and sent him the ticket stub that I had ALSO saved all those years. That was the ticket stub I framed with Framebridge!
We have now been married seven years and have three children, two boys and a girl."—Meg B.
Have you been stashing away your ticket stubs, love notes, or the receipt from a memorable meal? No better time than Valentine's Day to frame them and give them to someone special. Get started here.