Wrabel concert ticket for my best friend and wing woman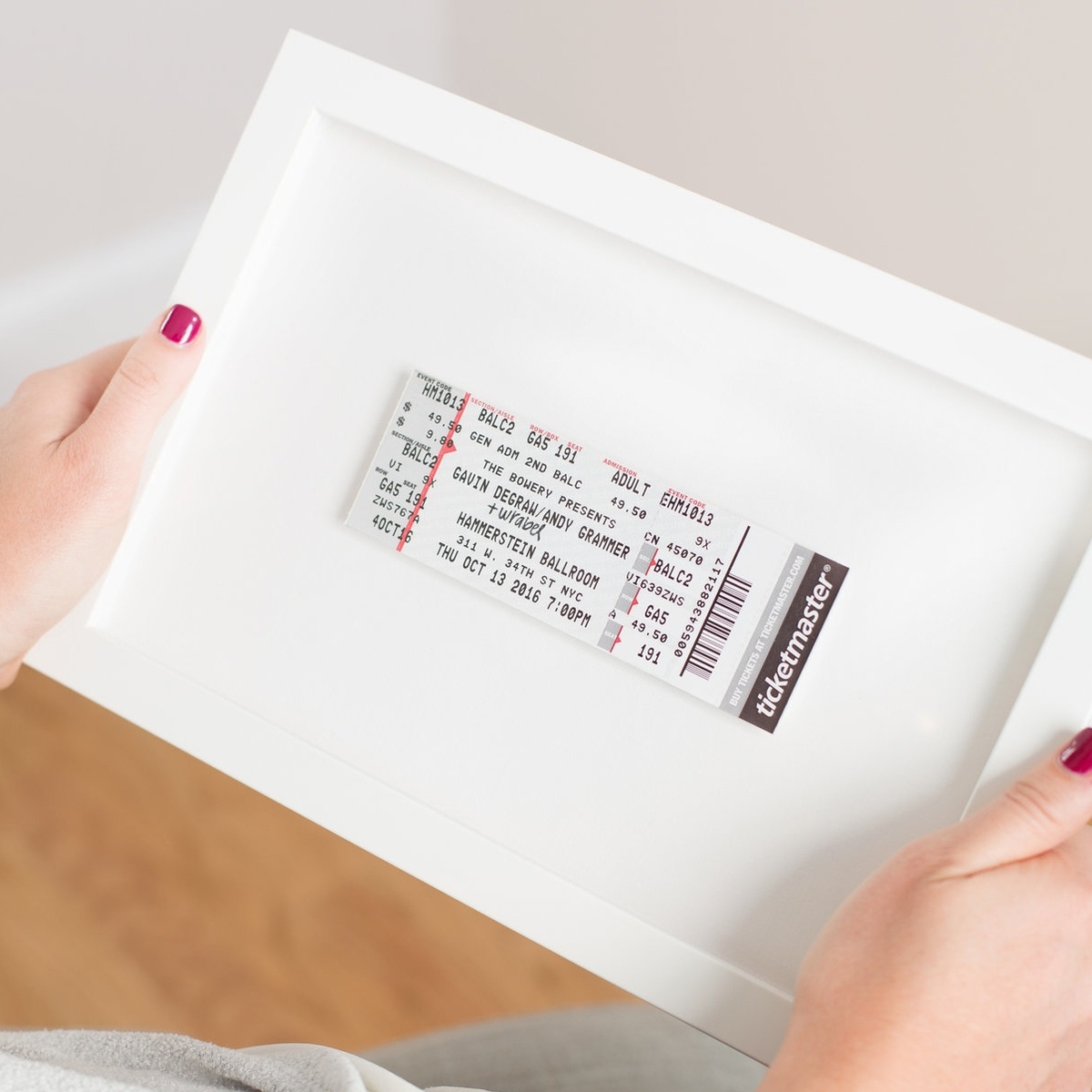 "One of my best friends from high school (Wrabel) was touring with Gavin DeGraw and Andy Grammar this fall, and I framed the concert ticket.
My best friend Liz and I have been super fan girls since high school. I did a quick day trip to New York on a random Thursday in October, so Liz and I could see him together during his first big tour. Despite our very best intentions - we even handmade t-shirts! - it was one of those nights where everything went just a little bit wrong.
I framed the ticket as a reminder that even when things don't go 100% to plan, when you're with someone you love, nothing else really matters.
I'm gifting this to my best friend, Liz. I hope she'll love it as a reminder that we can make our own fun, no matter the circumstances. Plus, I know she'll smile every time she thinks about how hard our very talented friend Stephen has worked to follow his dreams - there's nothing better than that feeling of pride for one of your friends!"
- Framebridge Head of Product, puppy mama, and Renaissance woman Julia