6 Tips to Pick the Perfect Photo for a Gift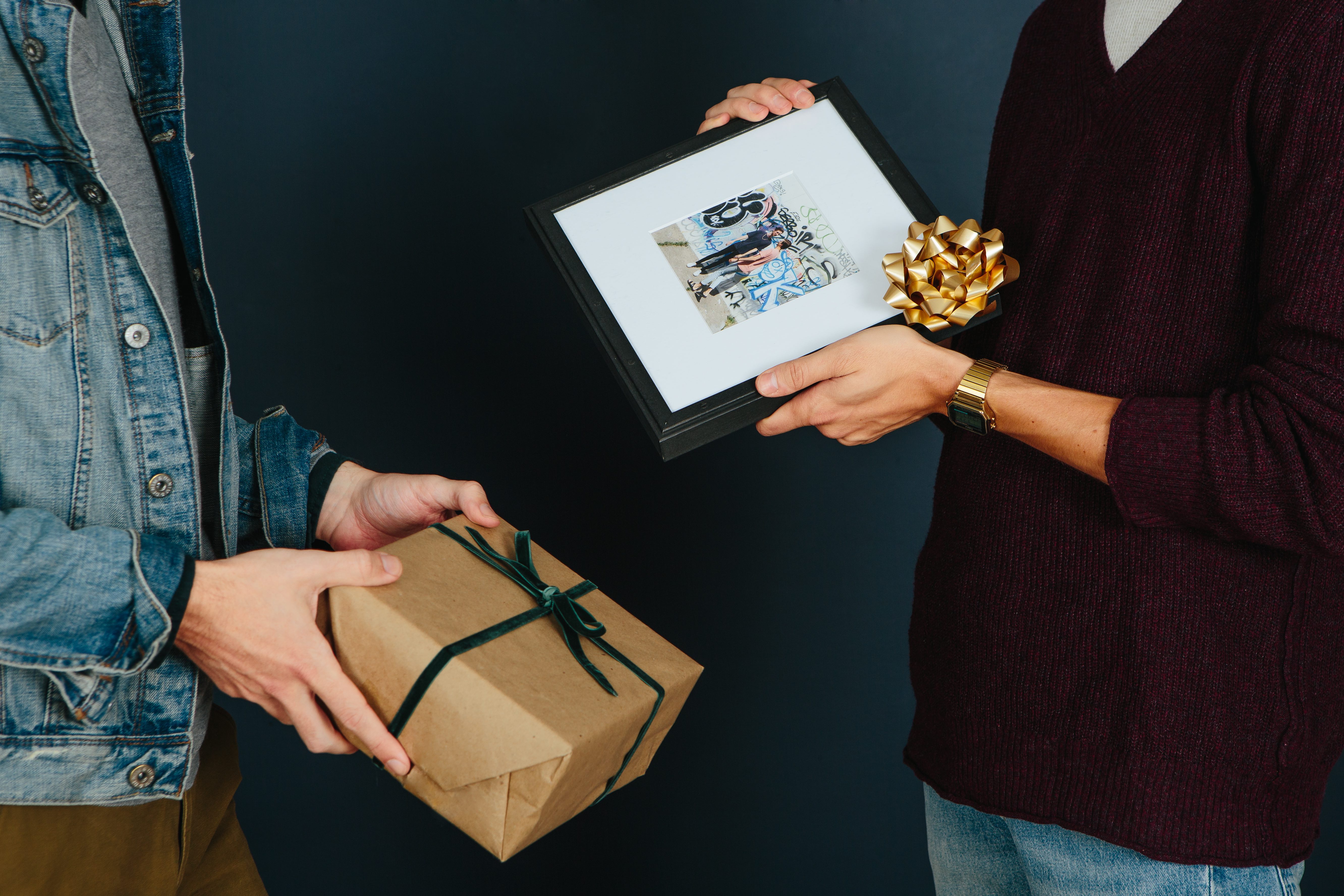 This year's easiest, most meaningful gifts are already on your camera roll.
Print and custom frame photos straight from your phone (without needing to leave the couch). So what's the secret to choosing the perfect photo gift for everyone on your list? We've got a few tips and tricks, but it really comes down to thinking about what the person means to you and the message you want to convey. Here are 6 steps to picking the best photos to give as gifts.
Technical Tricks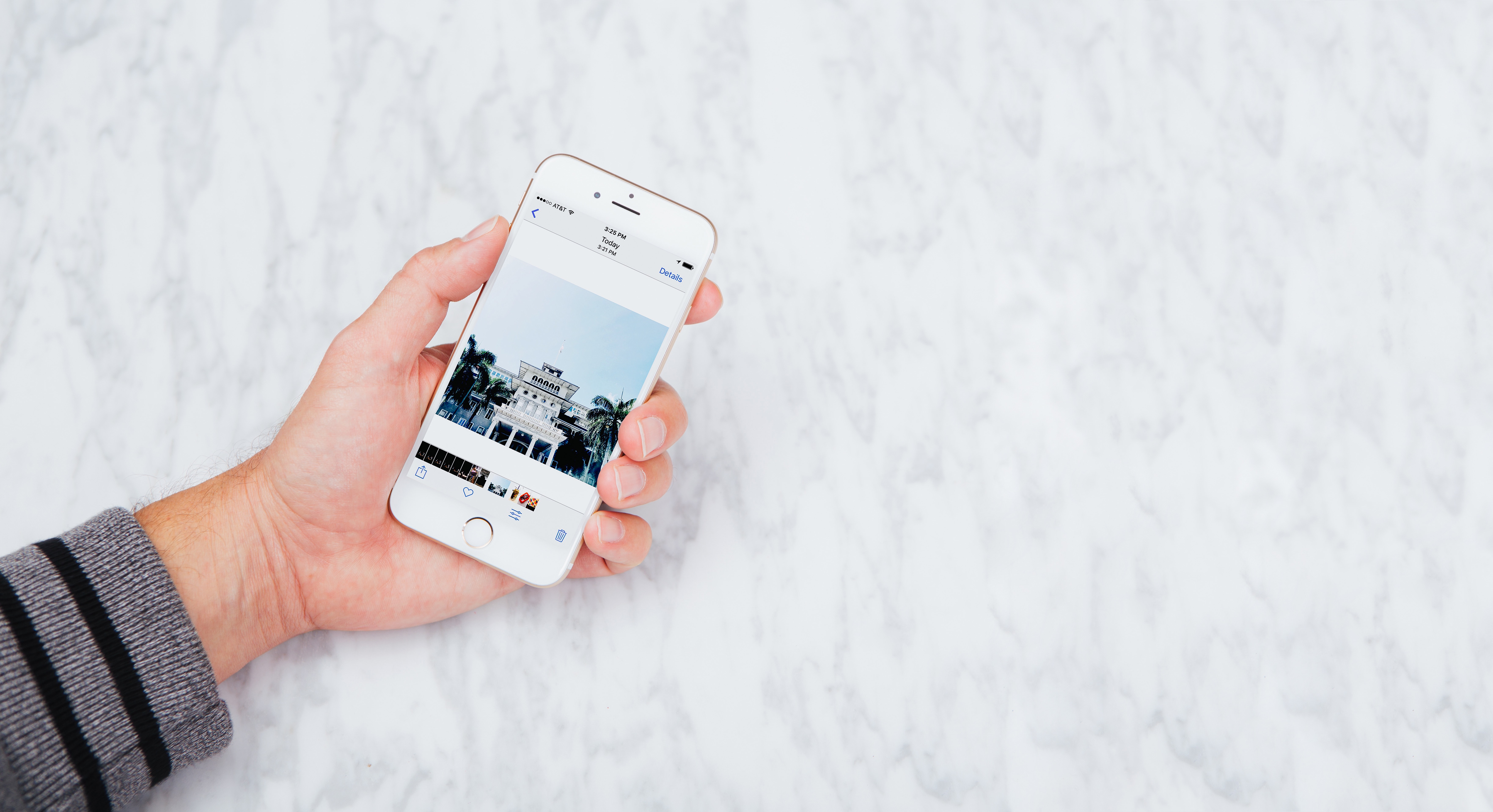 1. Flip through your camera roll.
Let's be real. It can be overwhelming to scroll through the thousands of photos on your phone. First, do a quick scroll through your camera roll. What photos immediately pop out to you? Favorite them, then go back and make a new album. Choosing from those pre-selected favorites will prove much more manageable. We promise.

2. Follow the light.
Show off your creative side by opting for photos any photographer would approve of. That means clear lighting (bonus points for anything taken in natural light) and photos that are in focus (or intentionally out of focus). Try to balance beautiful photography with meaningful moments. If you can find a photo that's both meaningful and beautiful, it's a clear winner. You can also check out our guide for better iPhone pics.
3. Double check the resolution.
When you upload a photo to the framing flow, we'll automatically check the resolution and tell you the largest size at which you can print without compromising the photo's quality. (And many photos can be printed larger than you would think!)


Style Tips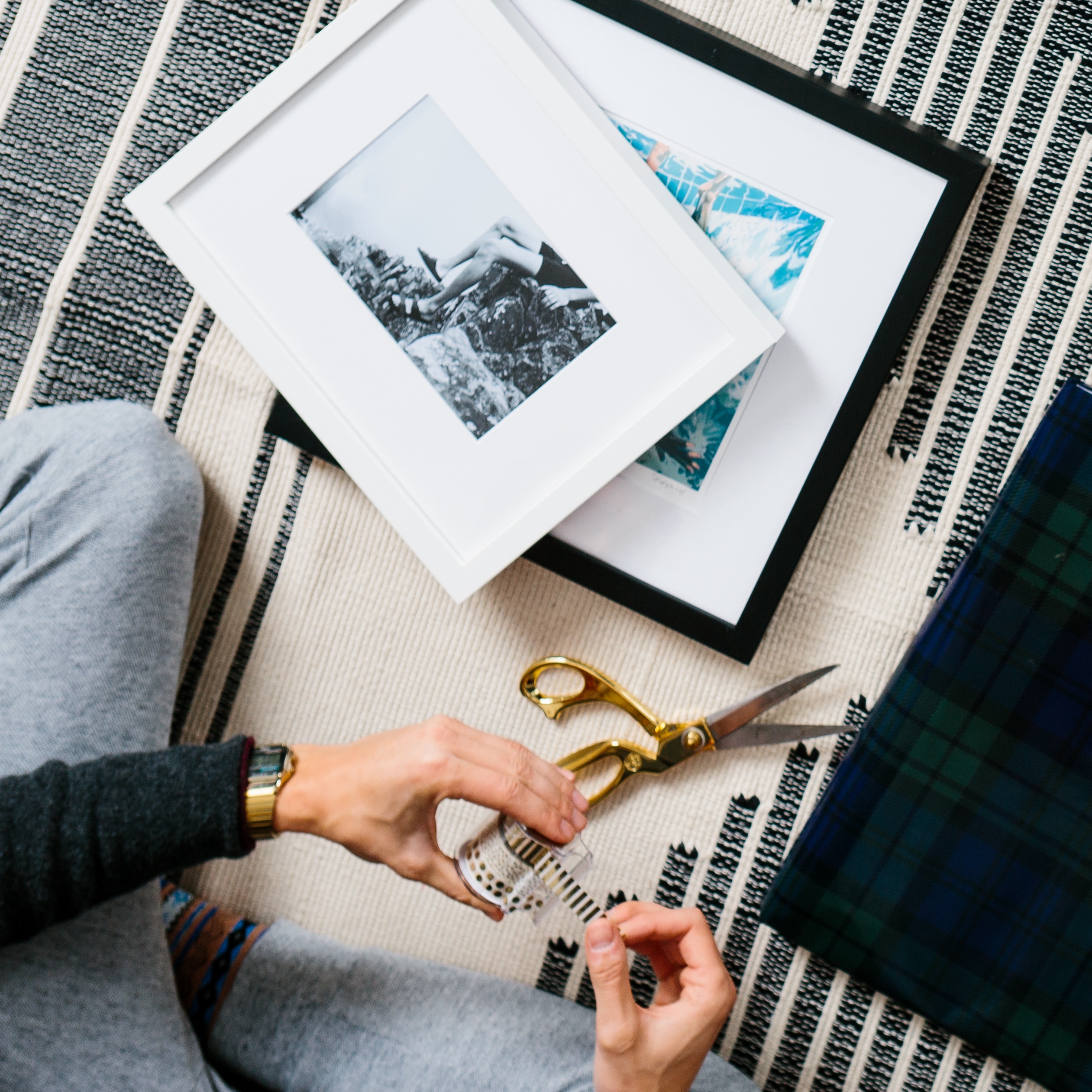 1. Consider going black and white.
Nate Berkus suggests framing family photos in black and white for a timeless appeal. If you want to convert a photo to black and white, you can easily adjust the saturation in Photos on your phone, Instagram, VSCO, your favorite mobile photo editor (here are some of our favs), or connect with our design experts for some free help. You can learn more about how to best edit your digital photos here.

2. Match the photo with the person.
Demonstrate how well you know them by framing a photo of the two of you together or something you know they'll love. If you're really stuck, you can't go wrong with photos of pets, vacations, weddings, or children. (Which makes us wonder if a photo of a wedding on a beach with a flower girl holding a dog would be the ultimate gift...) If you need more inspiration, we have holiday gift guides for everyone on your list.

3. Make it look like art.

Embrace your artsy side (and channel that little part of you that looks at every moment as an Instagram opp). If they're not the type to hang photos of smiling faces in their home, choose a photo that will work with their space. Think landscapes, seascapes, close-ups on texture and color… or frame one of these free photographs from Unsplash.
Our Bestselling Frames
So sit down for a few minutes with your phone or computer, do a little scrolling, and knock out your entire gift list in a few easy steps. Have questions? Connect with us here.
You Might Also Like...