Explore our gift collection
The most personal gifts you can give
Each frame in our curated gift collection is thoughtfully designed, beautifully packaged, and delivered in days for one all-in price.
The Four Perfect Gifts
An exclusive selection of our most popular frame styles and sizes.
From $65
Shop Now
The Ornament
Collectible, giftable, and beautiful in metallic silver with a blue velvet hanging loop.
$30
Shop Now
Standing Frames
Designed with removable backs for easy photo swaps and just-as-easy gifting.
From $45
Shop Now
"Everything I love about you, dearest Grandma: your style, your joy, your elegance, your chutzpah."
buckhead frame
gifted by leah b.
Holiday gifting made delightfully easy
Choose your photo
Family portraits, pet pics, selfies–frame everything you love! Upload a digital image or bring your phone to a store for help.
Select a frame style
Metallic silver? Timeless hardwood? Bright enamel? We've curated an exclusive collection of gift-worthy frame styles.
Make it extra special
Personalize your gift by adding details, dates, and notes with a custom mat caption, vintage-style brass plate, or story pocket.
We'll gift box and deliver in days
Your frame is handcrafted, perfectly packaged in a luxe box with a bow, and shipped for free–hardware included so it's ready to hang!
gifts to remember
Framebridge the places you've been
First tracks, bluebird days, hot toddies at 8,000 feet. Turn grand adventures into giftsthey'll treasure for years to come.
More thoughtful gift ideas
Gifts for everyone on your list
bright ideas
6 ways to spread joy with The Ornament
Staircases, mantles, place settings, and more! Bring extra cheer to the holiday season with our truly versatile, absolutely beautiful ornaments.
gifts to remember
Get inspired by these meaningful gifts
See some of the beautifully creative things that our Framebridge community custom framed for their loved ones this year.
get the look
Holidize your home with beautiful frames
Surround yourself with all the things 
(and people) you love most by mixing custom frames into your holiday decor.
The best
gifts are Framebridged
George's mantra
float mounted in irvine slim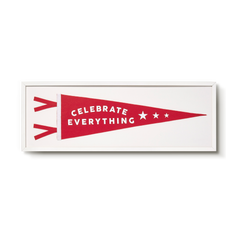 Dad's famous cake
georgetown with a white mat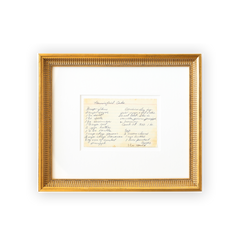 Lil's first accessory
float mounted in indigo walnut (gallery)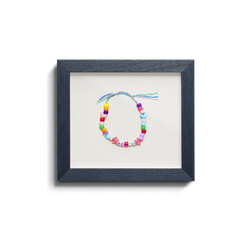 A Gram special
float mounted in marin