How to Hang Small Framed Art with a Sawtooth Hanger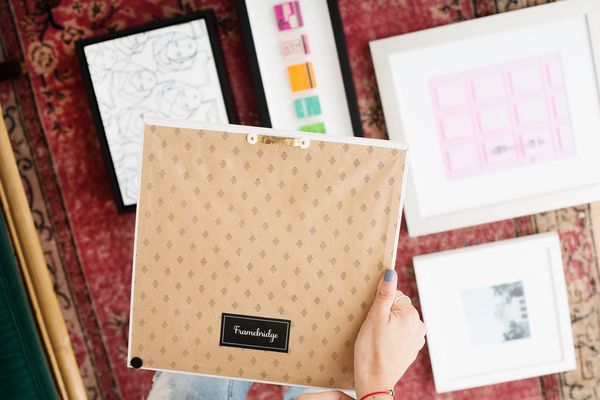 Small pieces (we're looking at you Instagram Mini) usually come with a sawtooth hanger. To properly hang your art, simply mark and hammer your nail about 1/2 an inch below the center of the top of the frame. Here's how to get the perfect hang (on the first try).

Step 1: Hold your frame up to the wall where you'd like it to hang.

Step 2: With a pencil, mark the wall at the top center of the frame.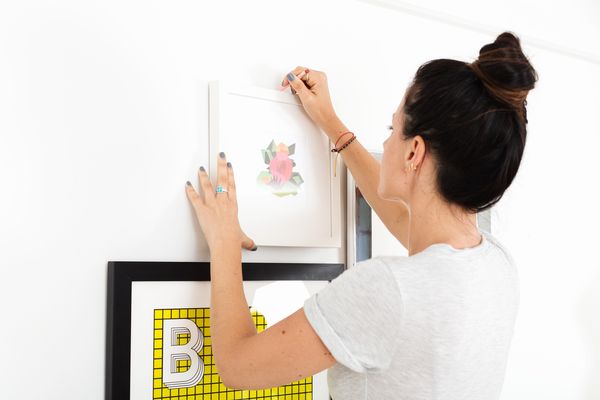 Step 3: Measure the distance from the top of the frame to the bottom of your sawtooth hanger. (It's usually about a half of an inch.)

Step 4: Finally, measure that distance toward the floor from the mark you made on the wall. This is where you will hammer your nail.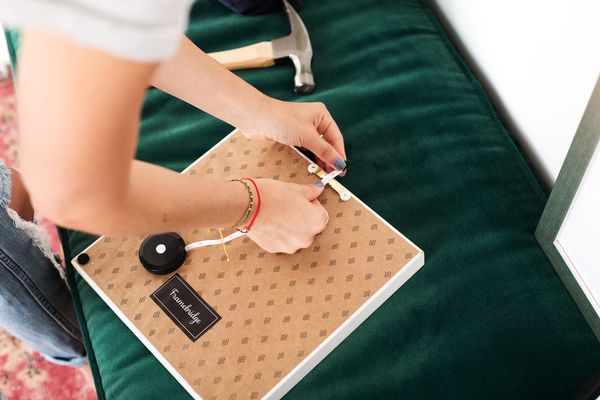 Step 5: Hammer in your nail, and simply place the sawtooth hook over the nail. Straighten as needed. A level will help ensure your art is perfectly aligned.
Any questions? We're here to help. Just email support@framebridge.com and one of our designers will guide you through it.
Hanging a whole gallery wall? Check out our guide here.
And last but not least, pat yourself on the back, and snap a quick pic so we can see your piece in its new home. Tag us on Instagram with #Framebridge or tag us directly in your photo!