How to Hang Large Framed Art with Corner Brackets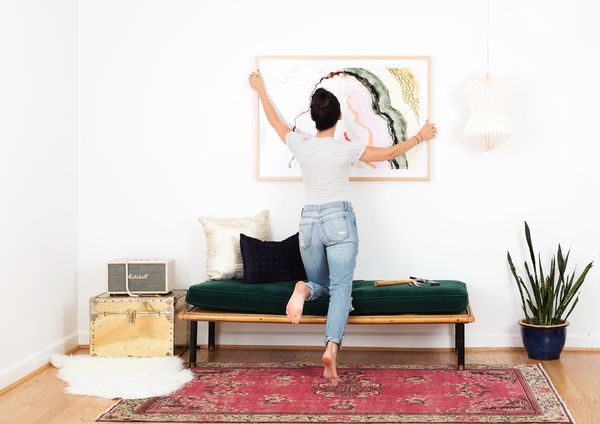 If you ordered a large photo or piece of art, you'll receive corner brackets. They may look intimidating, but corner brackets actually make hanging large works unbelievably simple. Plus they save you from having to straighten your art over time.
Step 1: Determine where you would like the top of your frame to sit. Measure two inches below that point, and make a mark with a pencil.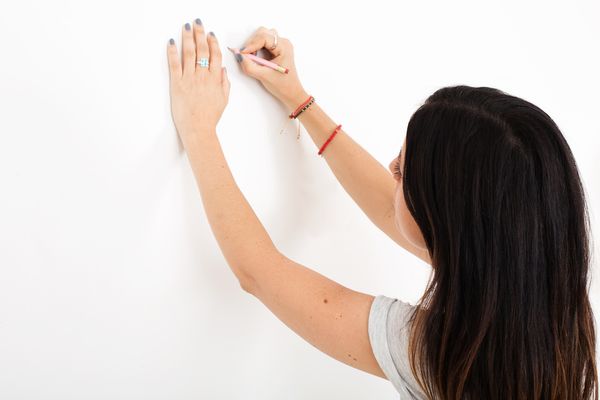 Step 2: Look at the back of your frame, and measure the distance between the two arrows on each corner bracket.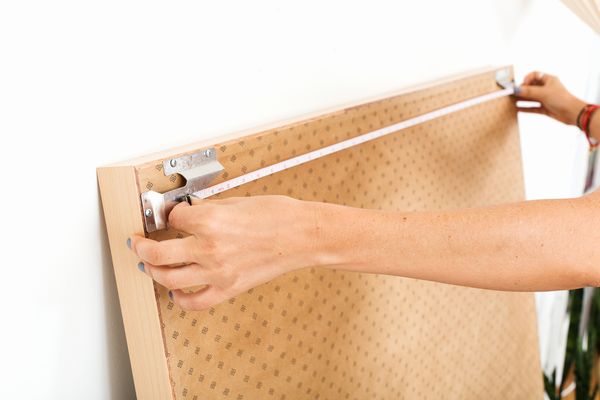 Step 3: Locate the mark you made on the wall, measure that same distance as between the brackets, and make a mark at each end of your measuring tape.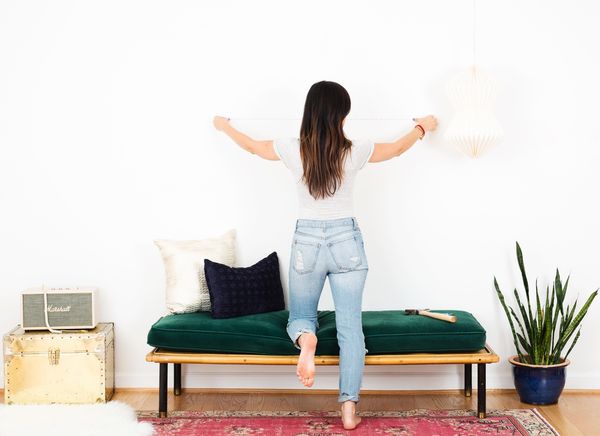 Step 4: Hammer the hooks at those two points.
Step 5: Hang your piece. Take a few steps back to ensure it's straight. If you're unsure, use a level to check. Adjust as needed, and enjoy!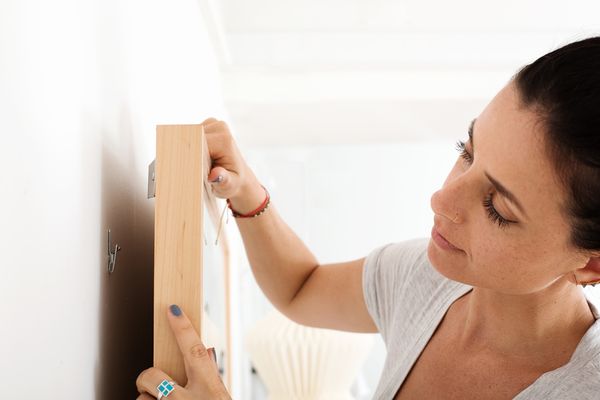 Hanging a whole gallery wall? Check out our gallery wall guide here.
Last but not least, pat yourself on the back, and snap a quick pic so we can see your piece in its new home. Tag us on Instagram with #Framebridge or tag us directly in your photo!
Any questions? We're here to help. Just email support@framebridge.com and one of our designers will guide you through it.