How to Hang Framed Art with a Hanging Wire
Most pieces come with a wire on the back of the frame and a hook to nail into the wall. For hanging wires, follow these five simple steps to hang your art that's both secure and straight.
Step 1: Look at the back of the frame and pull the wire straight up in the center so it's flush with the kraft paper. Measure the distance between the top of the wire and the top of the frame.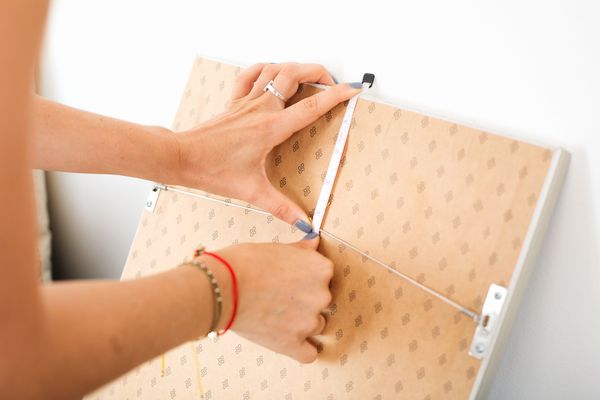 Step 2: Mark where you want the top of your frame to rest.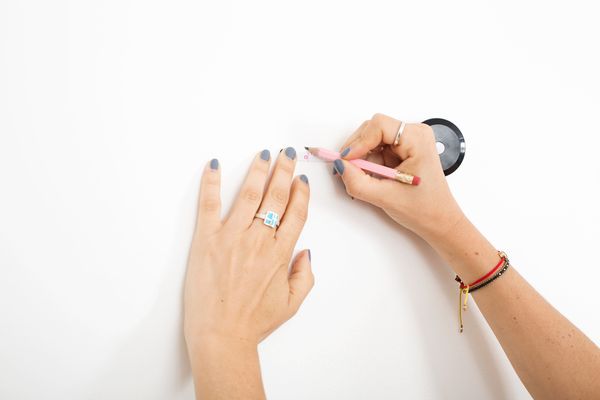 Step 3: Measure and mark a spot on the wall that is the same distance as that between the center of the wire and top of the frame.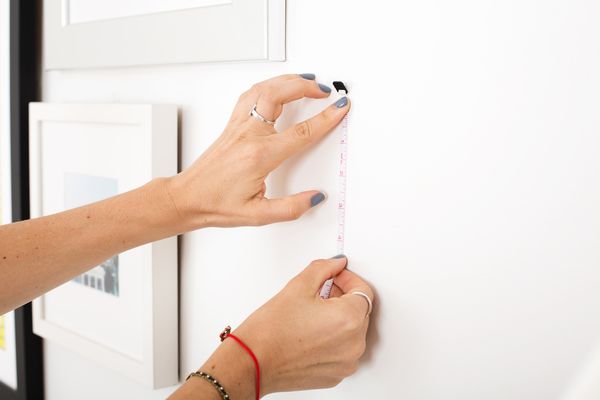 Step 4: Hammer the hook into the wall so the bottom of the hook is directly on top of your mark.

Step 5: Gently hang the wire over the hook, take a step back, and straighten as needed.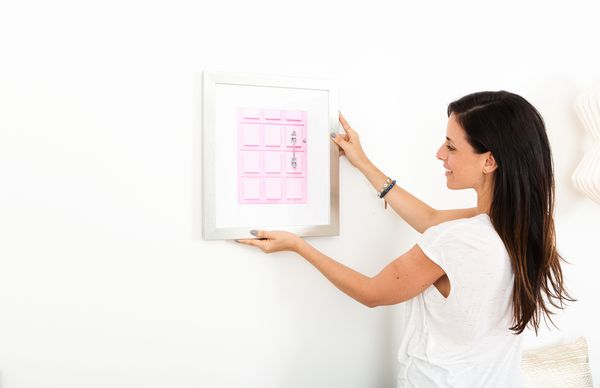 Any questions? We're here to help. Just email support@framebridge.com and one of our designers will guide you through it.

Hanging a whole gallery wall? Check out our guide here.

And last but not least, pat yourself on the back, and snap a quick pic so we can see your piece in its new home. Tag us on Instagram with #framebridge or tag us directly in your photo!