10 Ways to Style Large Framed Photos and Art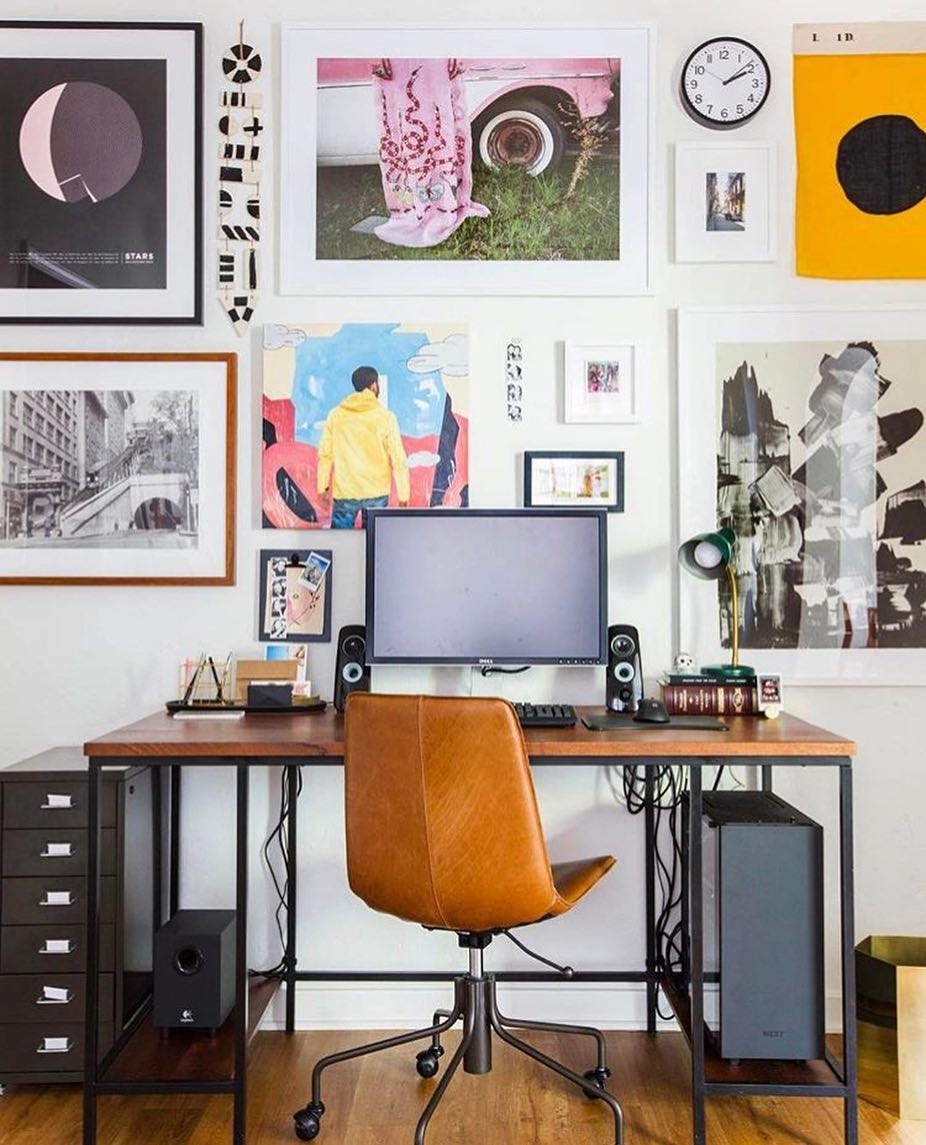 Whether you prefer sleek photographs or original paintings on canvas, large pieces of art are one of the most effective ways to pull a room together.
Large custom framed pieces can ground a room and communicate your personal style. They make a space feel intentional. Whether above a headboard or couch, we are fans of large pieces. Here are 10 ways to style and hang large frames.
1. Pick your frame.
Large art requires large frames, so it's important to pick a moulding that enhances art at such a dramatic scale. We suggest wide frames. For example, Bowery, Chelsea, Rialto, and Augusta all look stunning with larger pieces. Standard large frame sizes vary, but at Framebridge, (as with all our custom frames) our large frames cost a third of the price of traditional custom frames. You can check out our pricing here and our sizing guide here.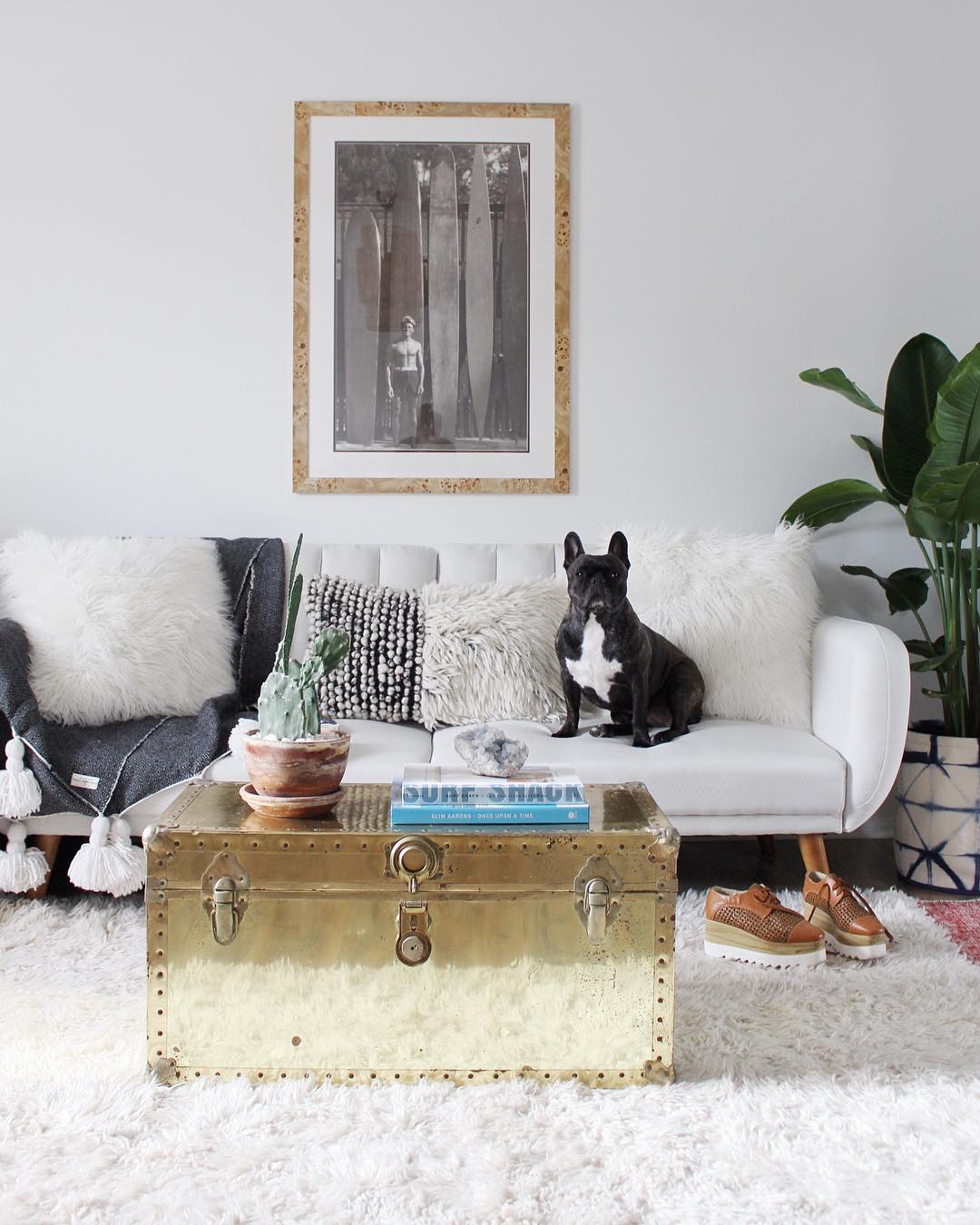 Large wood wall frame Cairo via Gold a la Mode
2. Consider your mat.
Large art and photos tend to look more sophisticated with a thinner mat, or even no mat at all. You can preview your art with our without a mat on our site. Want help choosing a frame style or mat? Work with one of expert designers.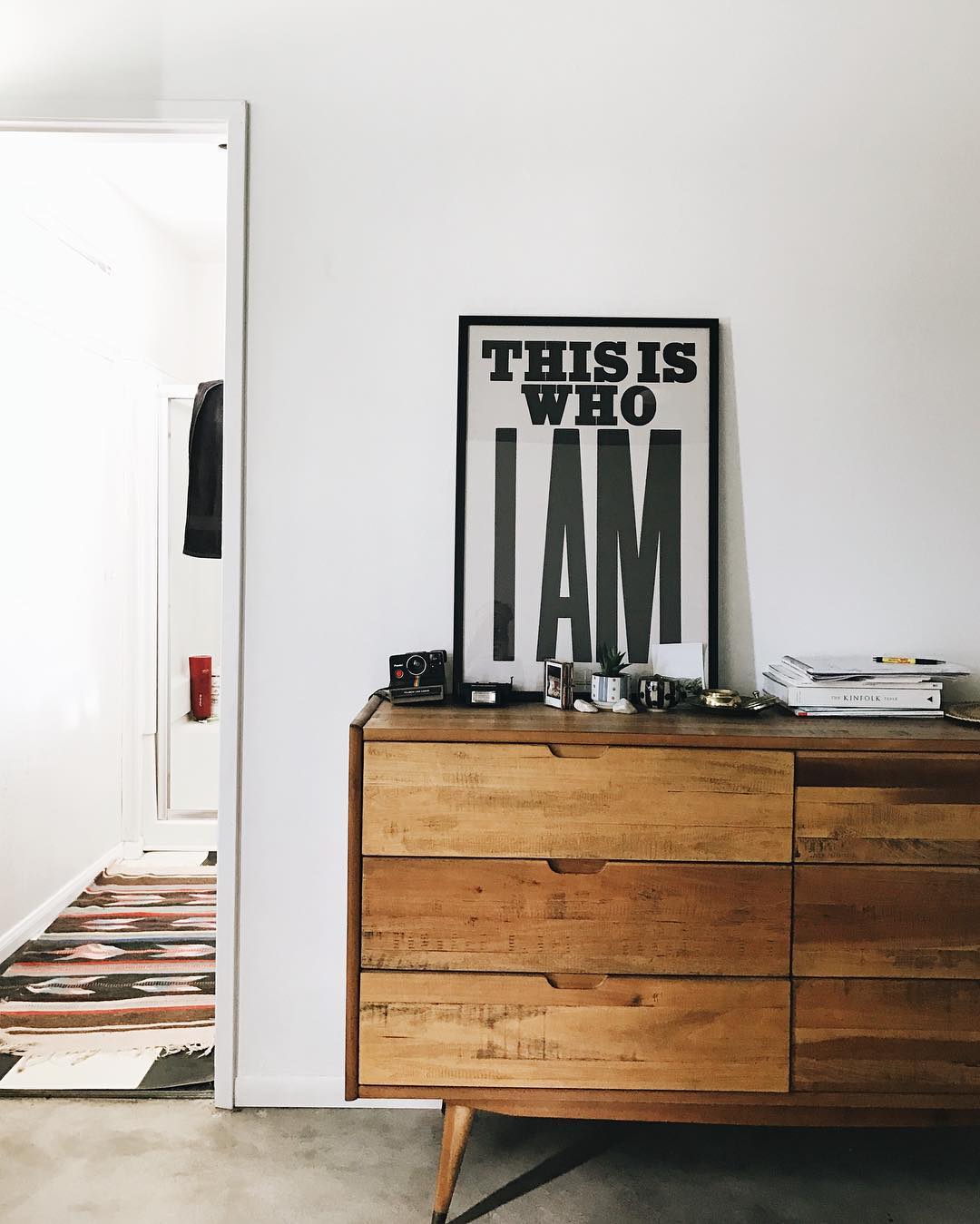 Photo via The Imaginative
3. Break it down.
If you're working with an exceptionally large photograph, consider breaking it into a two pieces as a diptych - or even three as a triptych! It's easy to do and the final effect is visually engaging and a creative twist on large art and gallery walls. Just evenly crop the photo into equally sized images in Photoshop or another photo editor. If you want help or a second opinion, our design team is happy to help you create a diptych or triptych.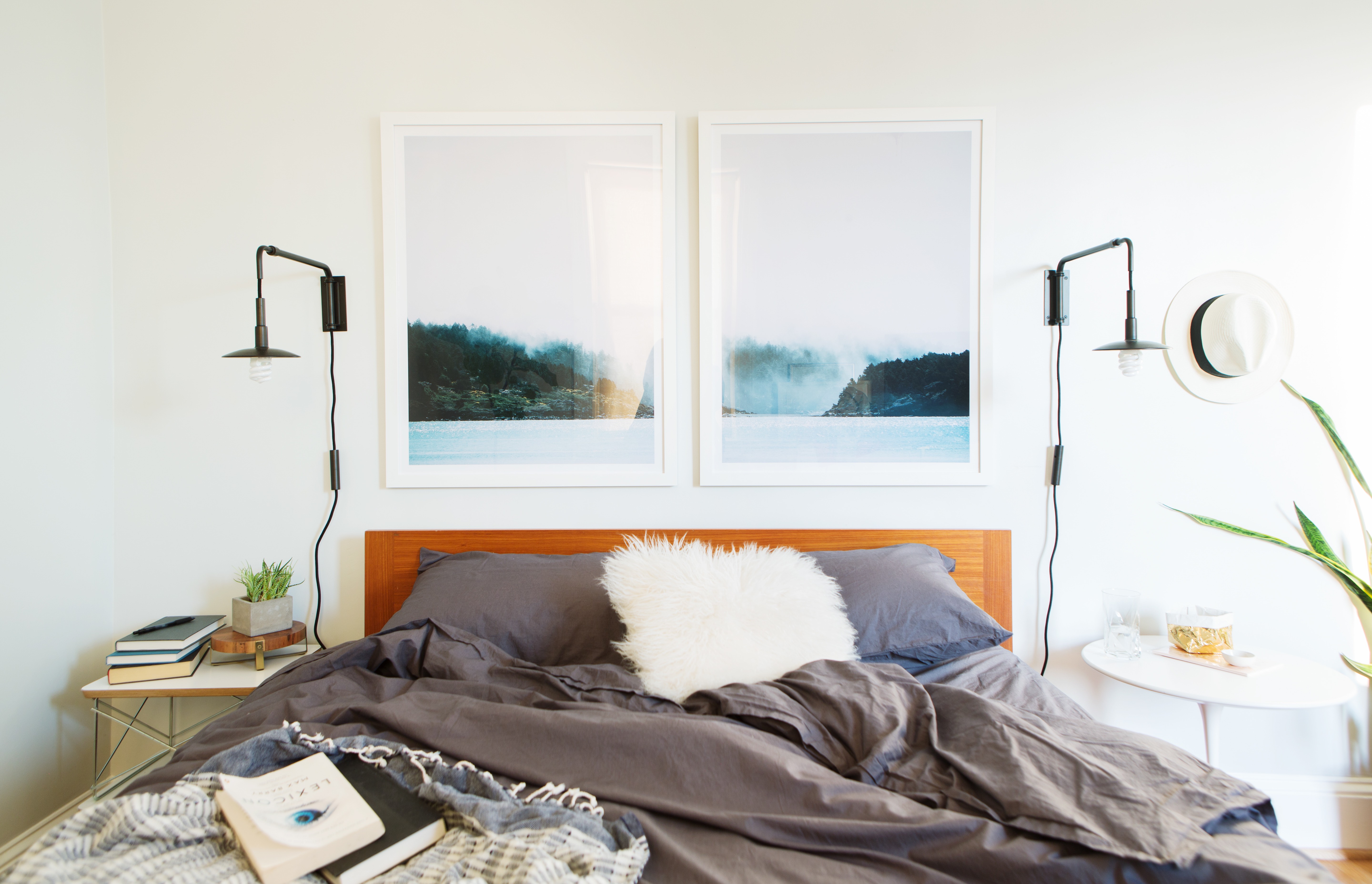 4. Blow it up.
Believe it or not, most photos you take (even on an iPhone) are high enough resolution to print at larger sizes. You can create large framed photo prints with everything from vacation photos to family snapshots to scans of vintage photographs.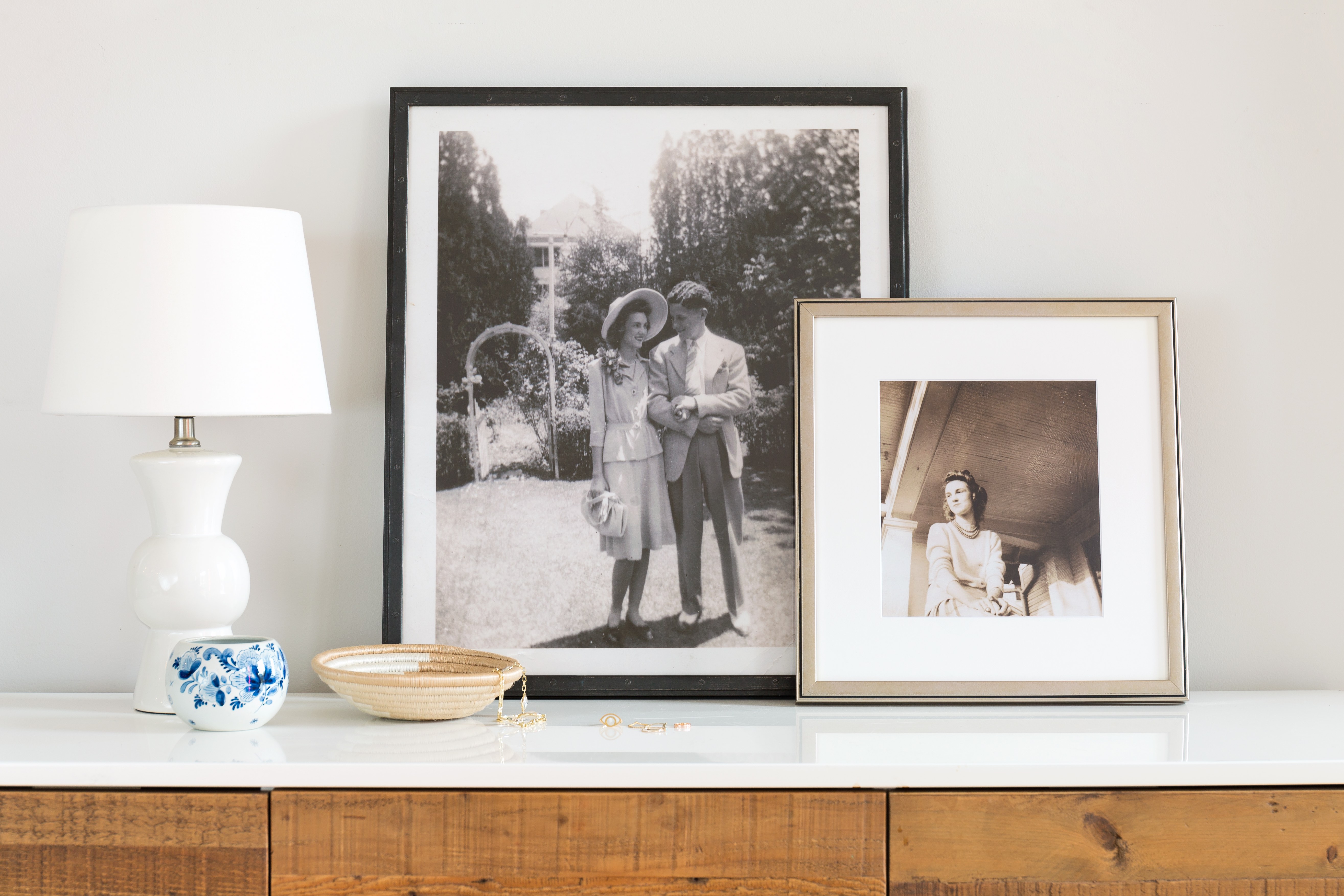 5. Fly your colors.
It's no secret that we love flags. Golf flags, national flags, state flags, pennants, you name it. We'll attach it to the foam board for a smooth mounted finish. We also have large frames for Jerseys if that's more your thing.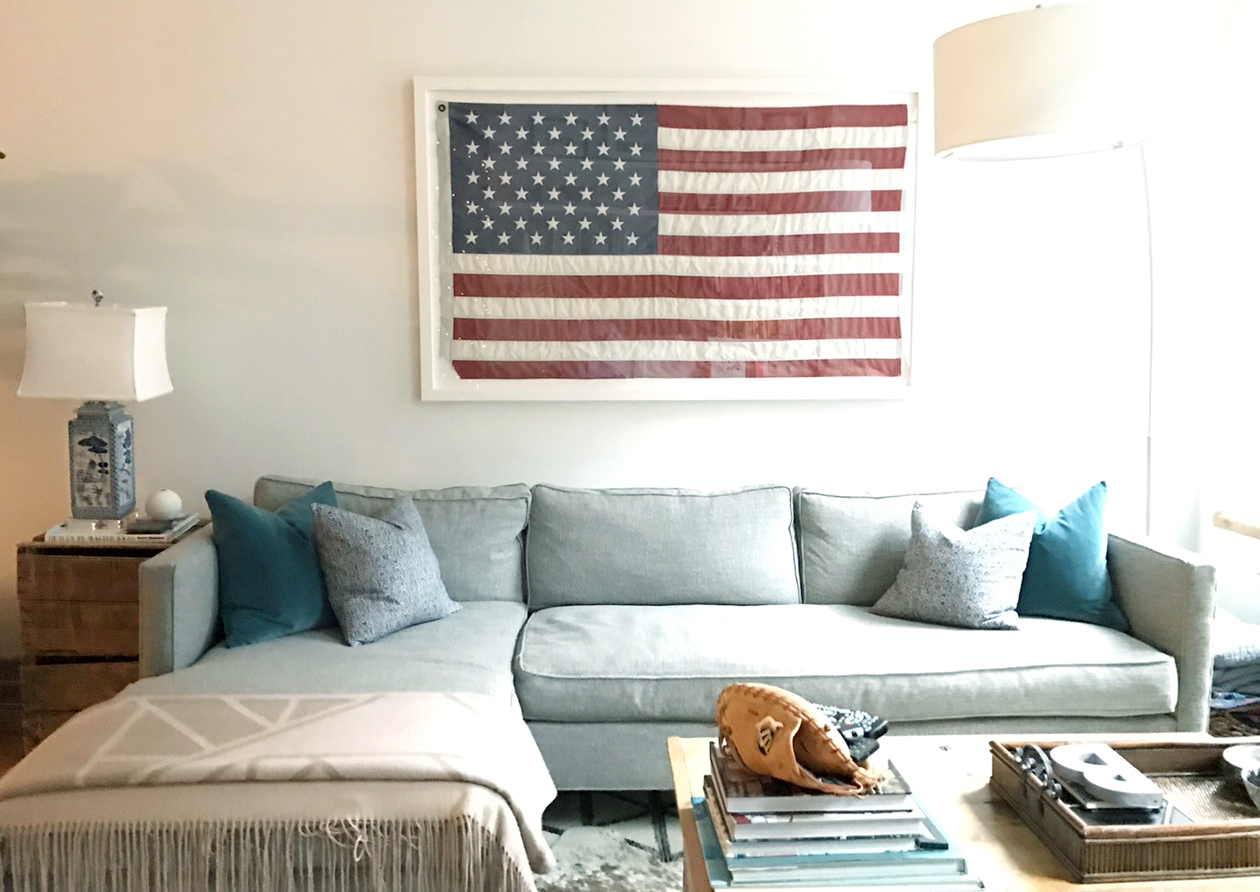 6. Map it out.
Vintage maps look fantastic when dominating a wall, and we know a lot about framing large maps. Whether a world map, a stylized map of your favorite city, or even a topological map, there's no easier way to make a space feel adventurous. Maps look especially good when float mounted.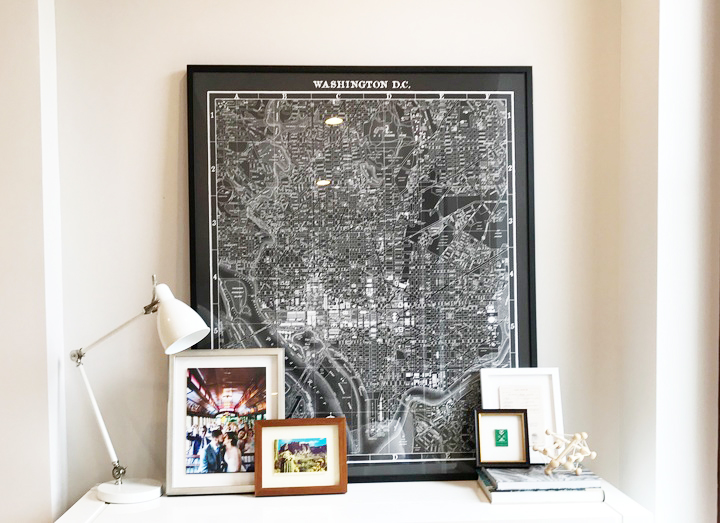 7. Go Grid.
Large art looks great as a grid gallery wall. The regimented structure balances the size of the art to create a visually arresting display of family photos. In this gallery wall, Ivory Lane opts for classic black and white photos, a vintage silver frame, and a clean white mat. (Hint: this beautiful, timeless large picture frames work especially well with wedding photos.) Learn more about the Floor to Ceiling Gallery Wall.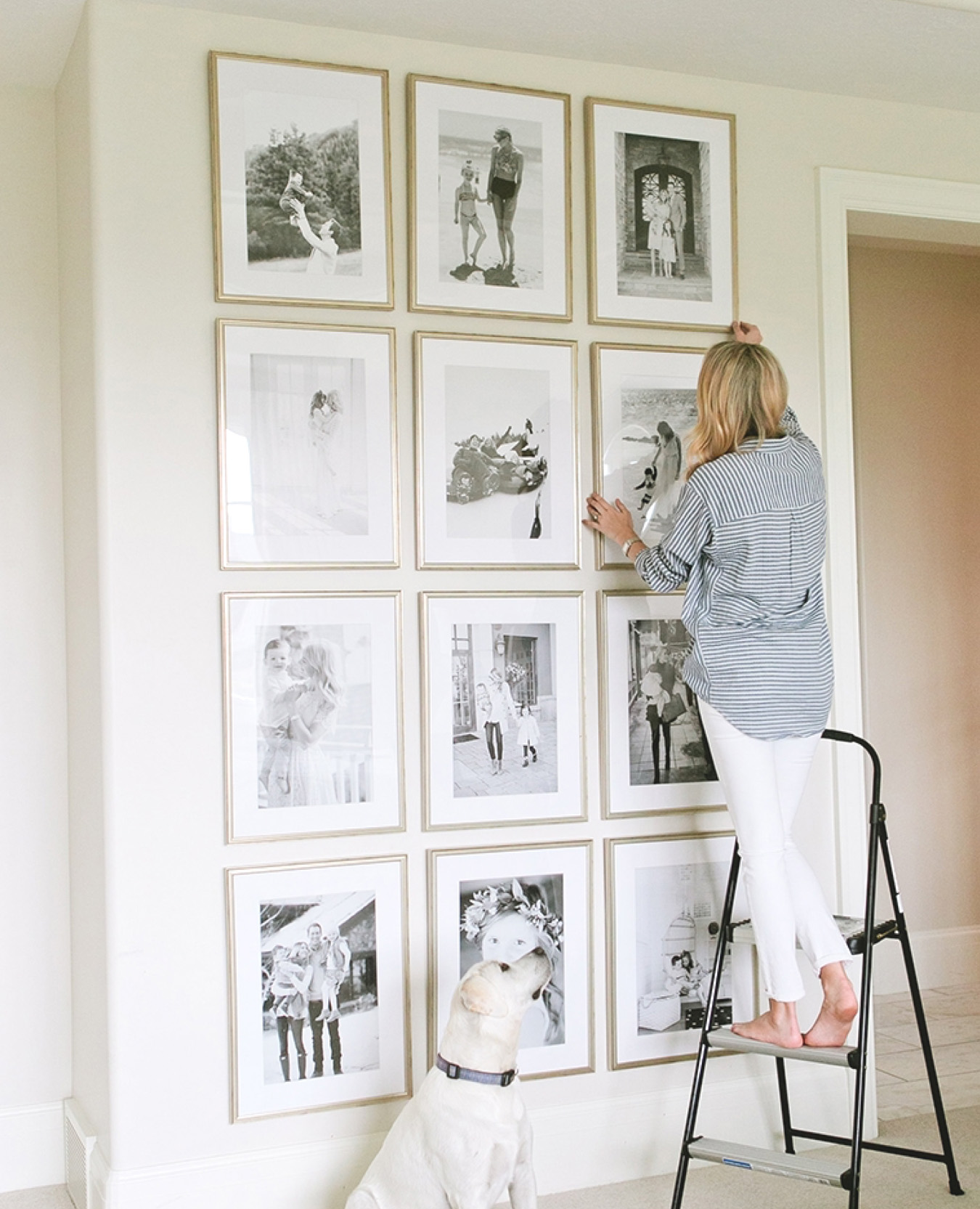 8. Pick your spot.
So you have your large custom framed art. Now what? Choose where in your home you want to hang (or lean) it. Large art looks especially good above a couch, bed, credenza, or desk.
9. Hang it up.
Now that you have your large custom framed art, it's time to hang it! How high to hang it? The center of the piece should be 57 inches above the floor, which is eye level for most people. Check out this blog post for more guidance on how to hang large art.
10. Style the room.
Because large art is so dramatic, it's important to keep the rest of your design elements simples.Let the art be the centerpiece of the room.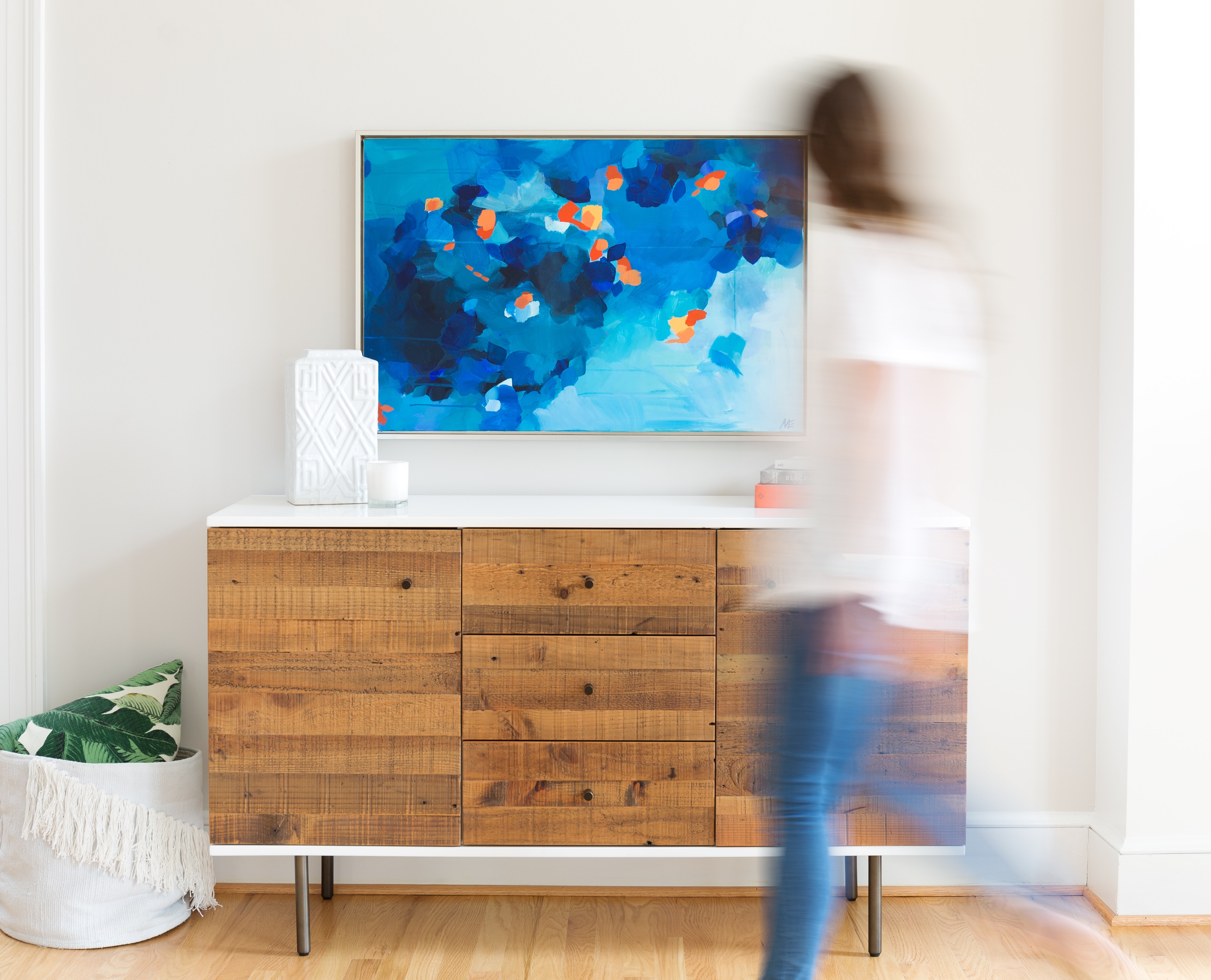 ---
Framebridge: custom framing for art big and bigger