Our Most Popular Frame Sizes
Of course we custom frame just about anything which means the size of art can (and will) vary widely. However, there are some popular frames for frequently framed art that has standard sizes like photos, posters and prints you should know about. Here we detail some of the standard frame sizes we often see.
Frames for 5x7 Art
Digital photos are commonly framed as a 5x7. You can't go wrong with a classic black or white frame like our Mercer Slim or Irvine Slim. It couldn't be easier to get a digital photo framed—upload directly onto the Framebridge site, preview all of our frames, and the framed piece will be shipped right to your door.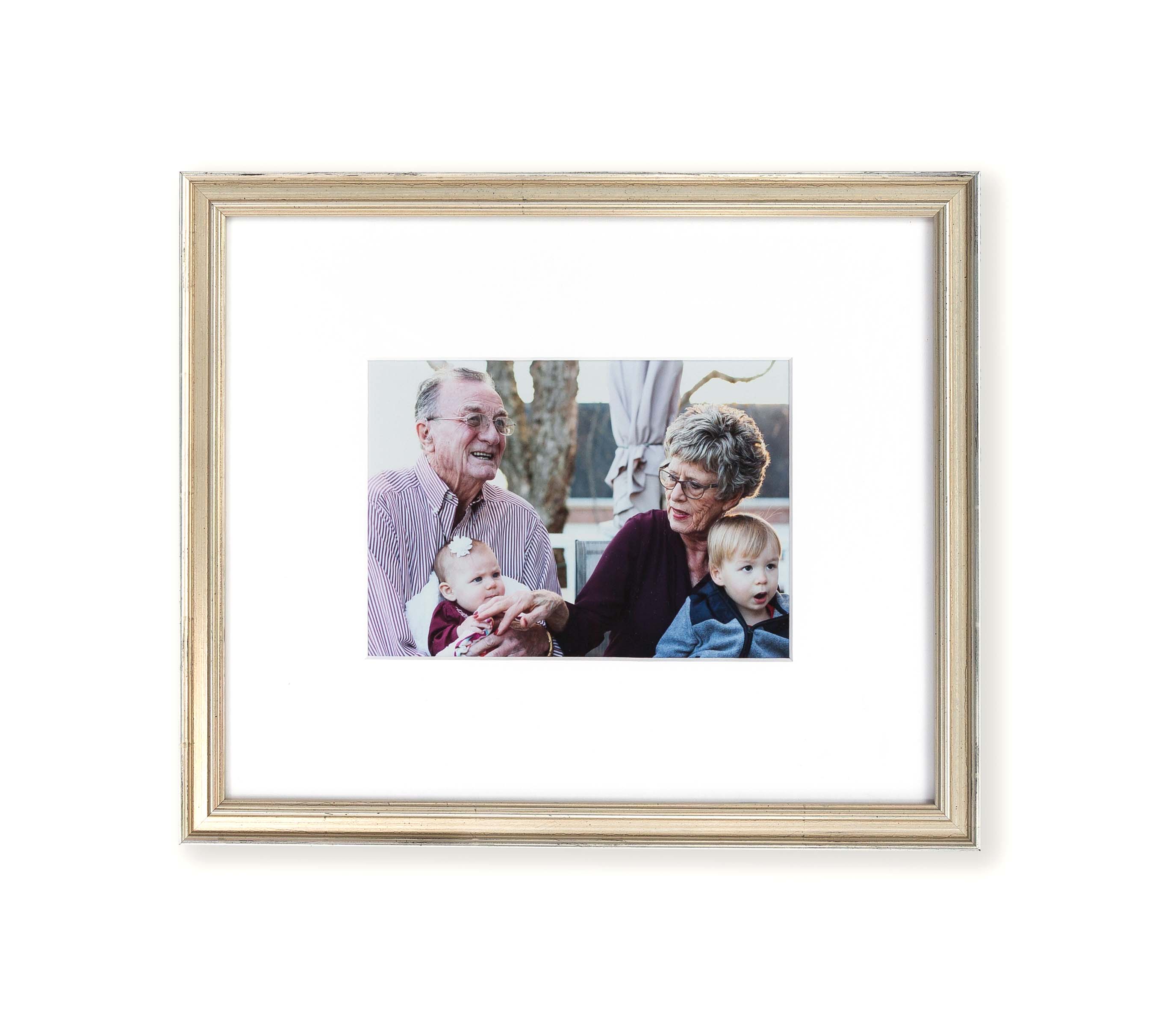 Frames for 8x10 Art
Larger format photos, especially wedding photos, are often framed as an 8x10. Although the standard final frame size for an 8x10 photo is 11x14, we offer some other frame variations like the Stella frame.
Frames for 8.5x11 Art
Heads up recent grads or proud parents. Diplomas and certificates are the most common items that are 8.5x11 (kids' art on standard printer paper falls into this category too!). To make your achievements officially official, our Archives and Hardwoods are elegant choices and work well with intricate scripts.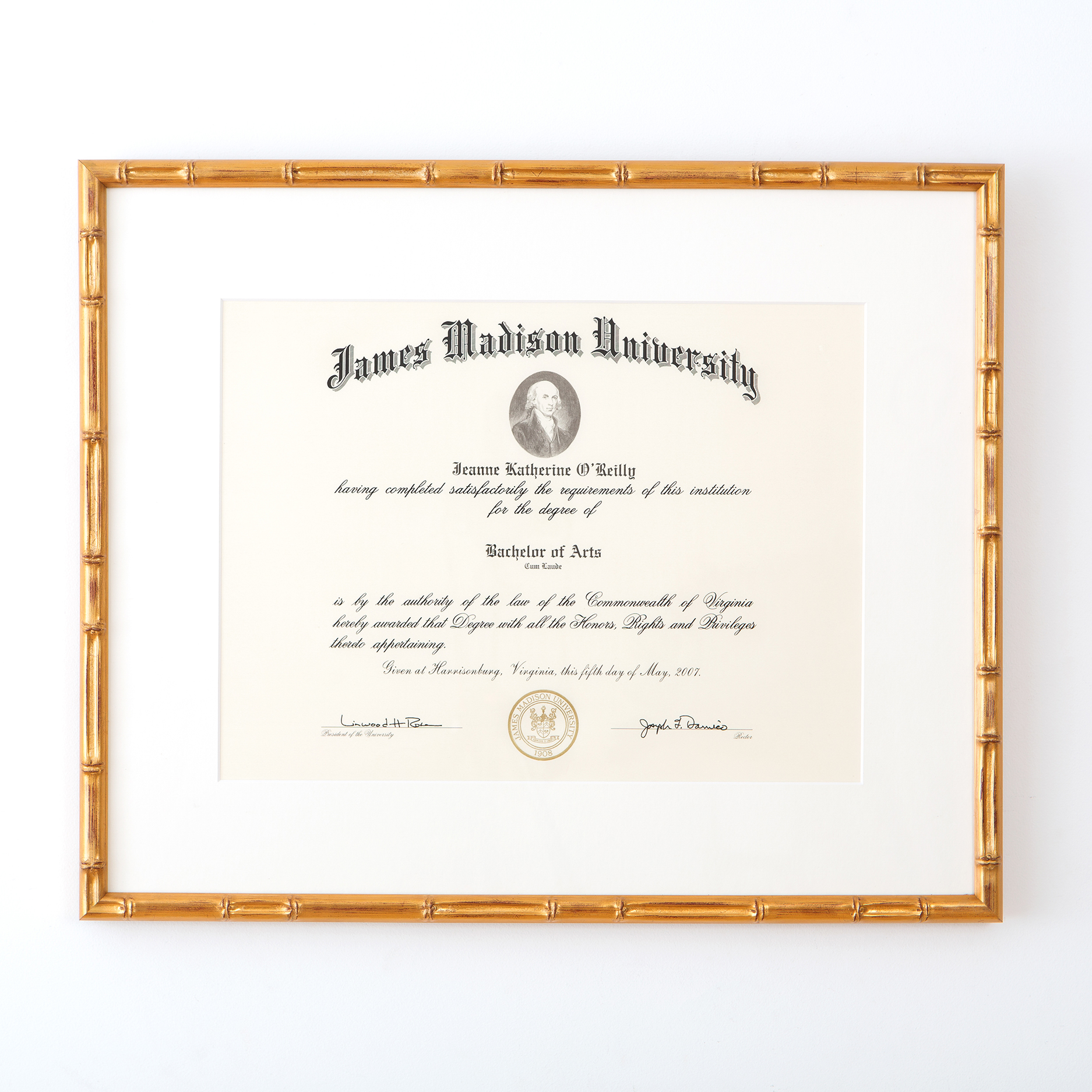 Frames for 11x14 Art
The dimensions of law school diplomas and other specialized higher education certificates are frequently 11x14 as are quite a few art prints. When it comes to art prints at this size, we can frame with or without a mat. Having a clean edge without a mat can be really striking for prints at this size.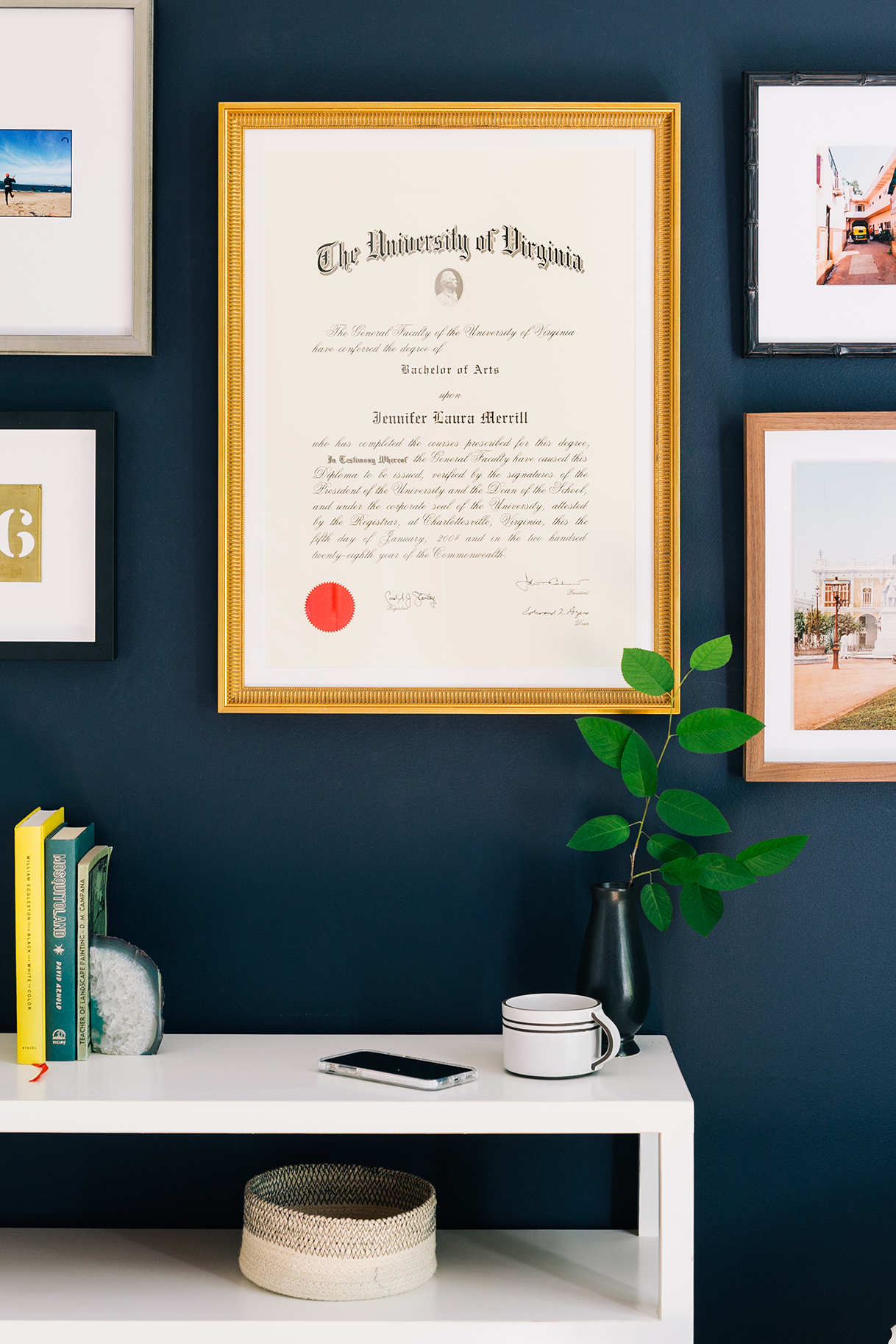 Frames for 16x20 Art
16x20 is a great choice for medium sized prints and photos. Coupled with a substantial mat, this can become a real statement piece on your wall.
Frames for 20x24 Art
Large format photography works particularly well in 20x24 size. Black and white photos paired with warm woods (with or without a mat) are always a favorite of ours in this size.
Frames for 24x36 Art
Posters most commonly come in 24x36 dimensions. Movie buffs also take note: your favorite film posters will likely be 24x36. You can't go wrong with a simple black Mercer Slim frame, but depending on the subject matter, we're all for going on theme. Perhaps a Bolton frame for the next Marvel flick?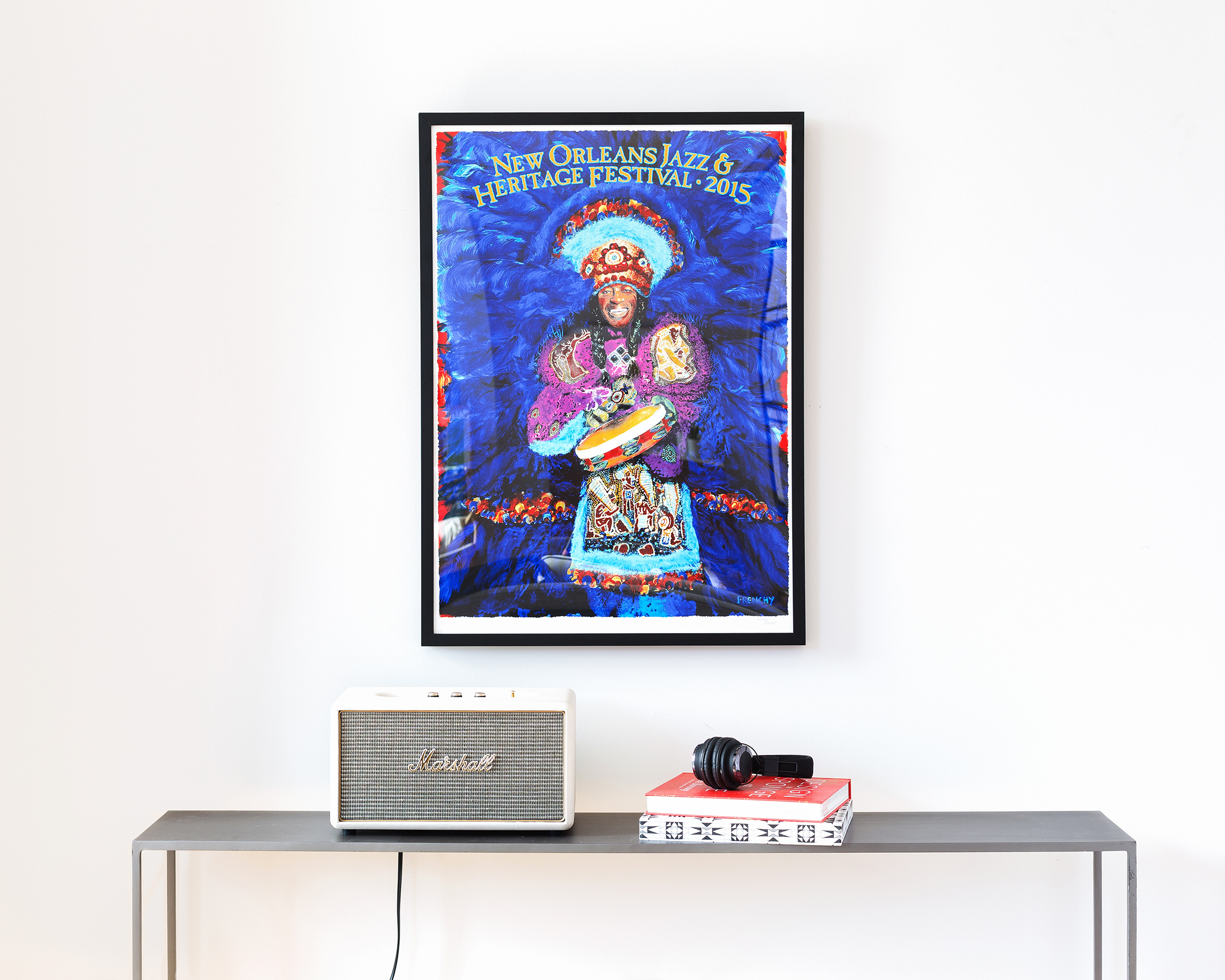 "I have never been disappointed with the price, speed, and most importantly, the quality. I will surely use Framebridge again... and again."
—Toni M.