Home Run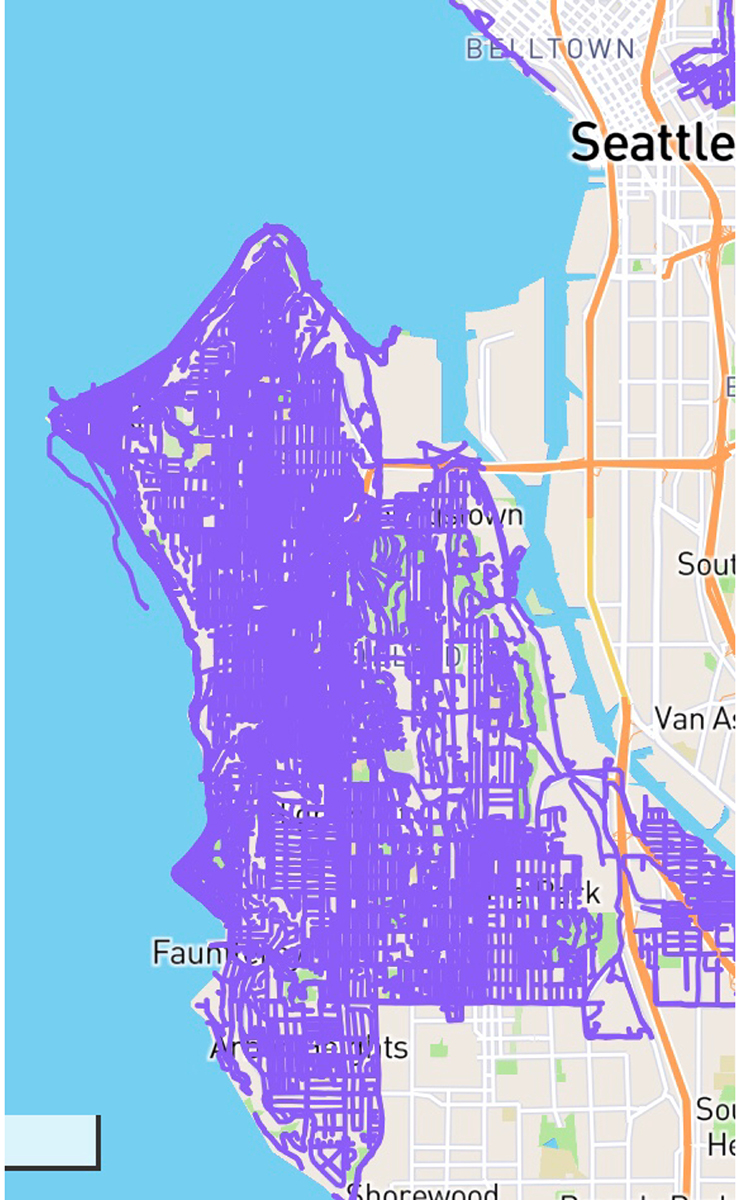 "While most of us were watching Netflix during Covid, Thomas decided to set a running goal to honor his beloved home—the neighborhood of West Seattle," Thomas's wife, Hedy, says.
850 miles. 5 months. Every single street, trail and alley way in West Seattle. Thomas was on a mission to cover it all during the tumult of 2020.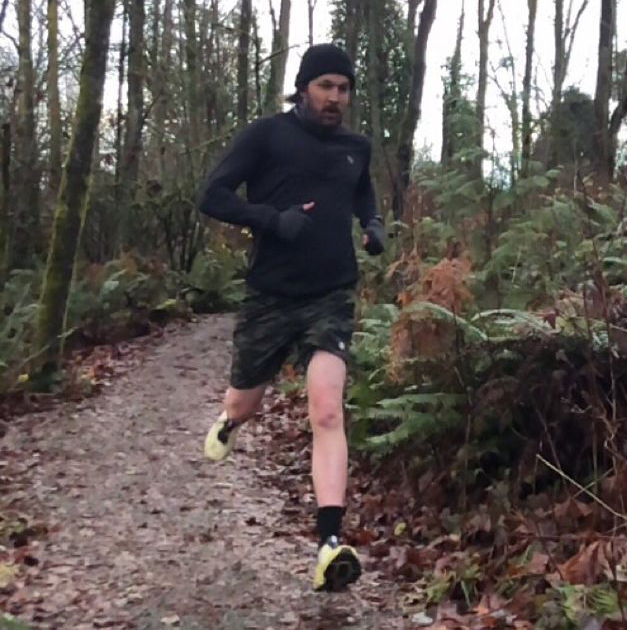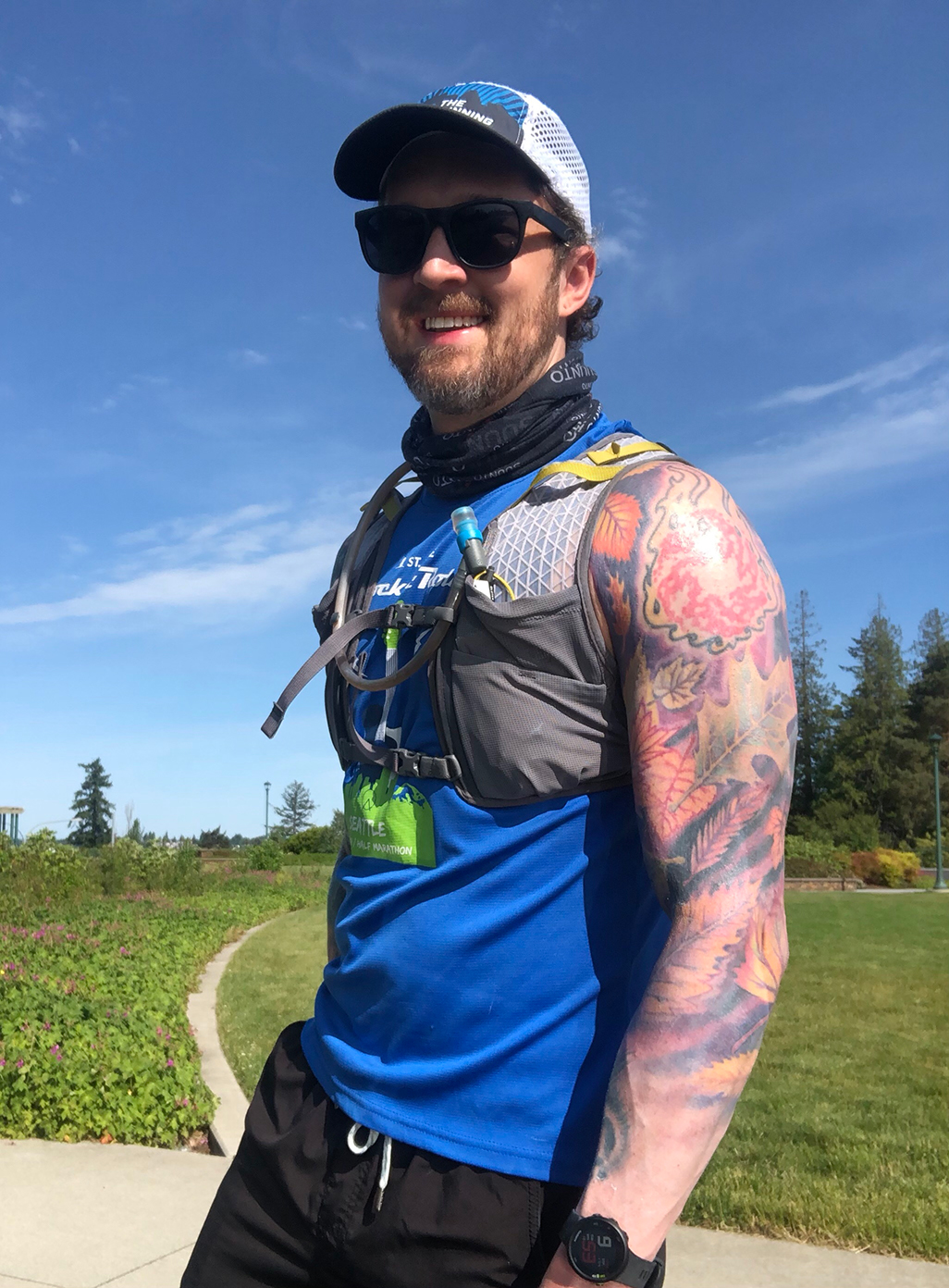 Thomas shared his experience on Instagram:
"I don't think I'll ever be able to separate running all of West Seattle from Covid, BLM and the social justice movement happening right now. While running all of West Seattle had been something I was thinking about, Covid canceled all my races and allowed me to think about running in a different way. It also gave me a project to focus on, and probably a way to try and take back some control when I felt very out of control. I saw for myself just a few of the barriers that exist as neighborhoods change from Genesee to Delfridge to White Center. Sometimes I ran to process all this turmoil, fear and change happening in my country. Honestly, sometimes I ran not to think about it for awhile."
For his birthday, Hedy framed the proof of Thomas's huge achievement and reflection upon the last year—marking every mile of it.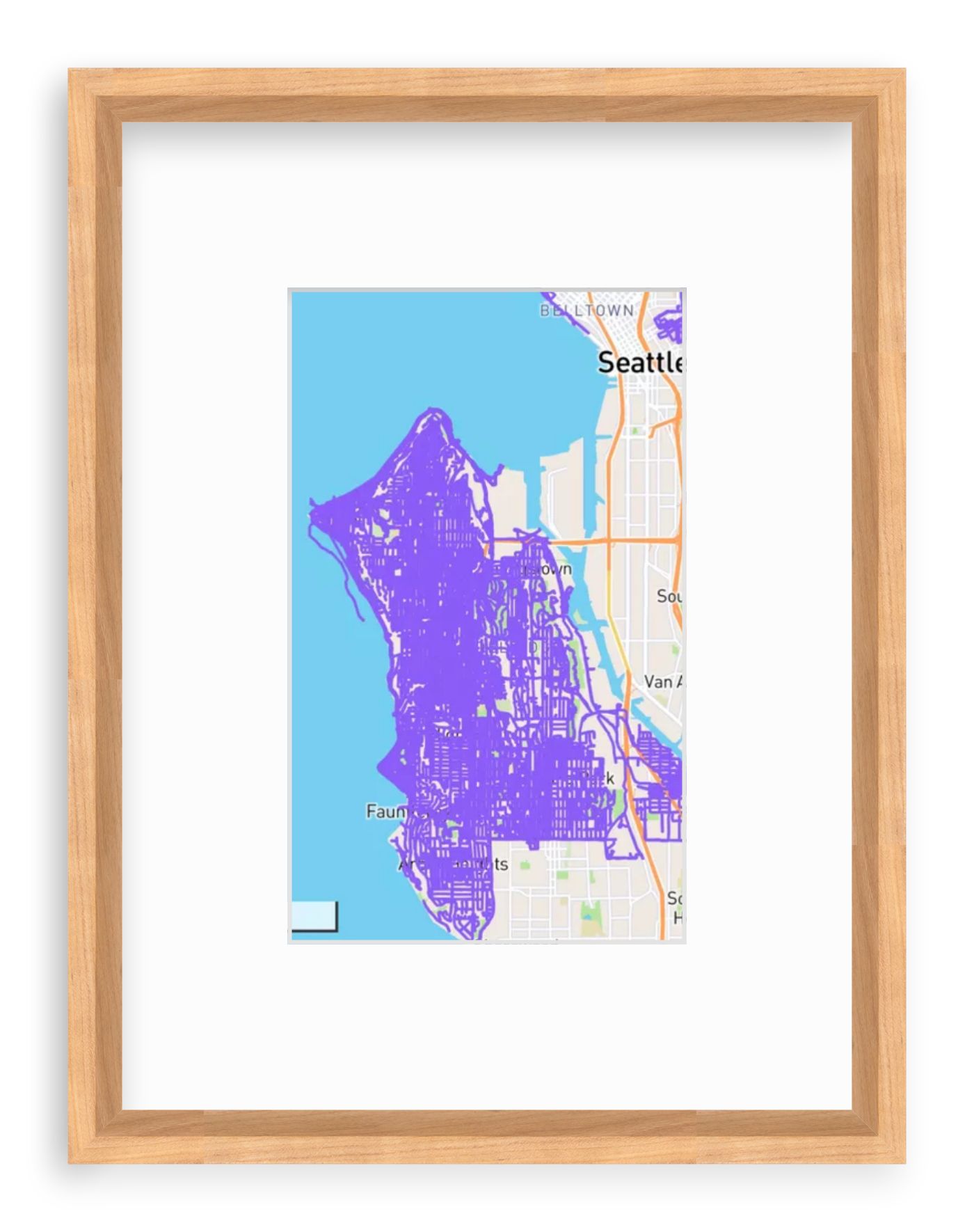 Have a big accomplishment to honor?