They Heart Philly
They both lived in Lower Moyamensing. They both loved karaoke, pop punk and "drinking beers while screaming about Philly sports." They both loved the city of Philadelphia.
Despite their proximity in geography and outlook on life, Bridget and Justin had never crossed paths. Thank goodness for Hinge.
Things progressed quickly. Within the first five minutes of messaging, they ranked their favorite Philly teams (they both included Temple football in their top five!). Before their first date, they sent playlists of their favorite songs (Justin's go-to karaoke song is "Dancing On My Own" by Robyn, a fact he included on his Hinge profile that Bridget loved). At that date, they learned they had even been at the same pop punk shows on the same exact nights—like a Wonder Years pre-release show at a Lansdale VFW Hall in 2006. Dancing on their own, but close together.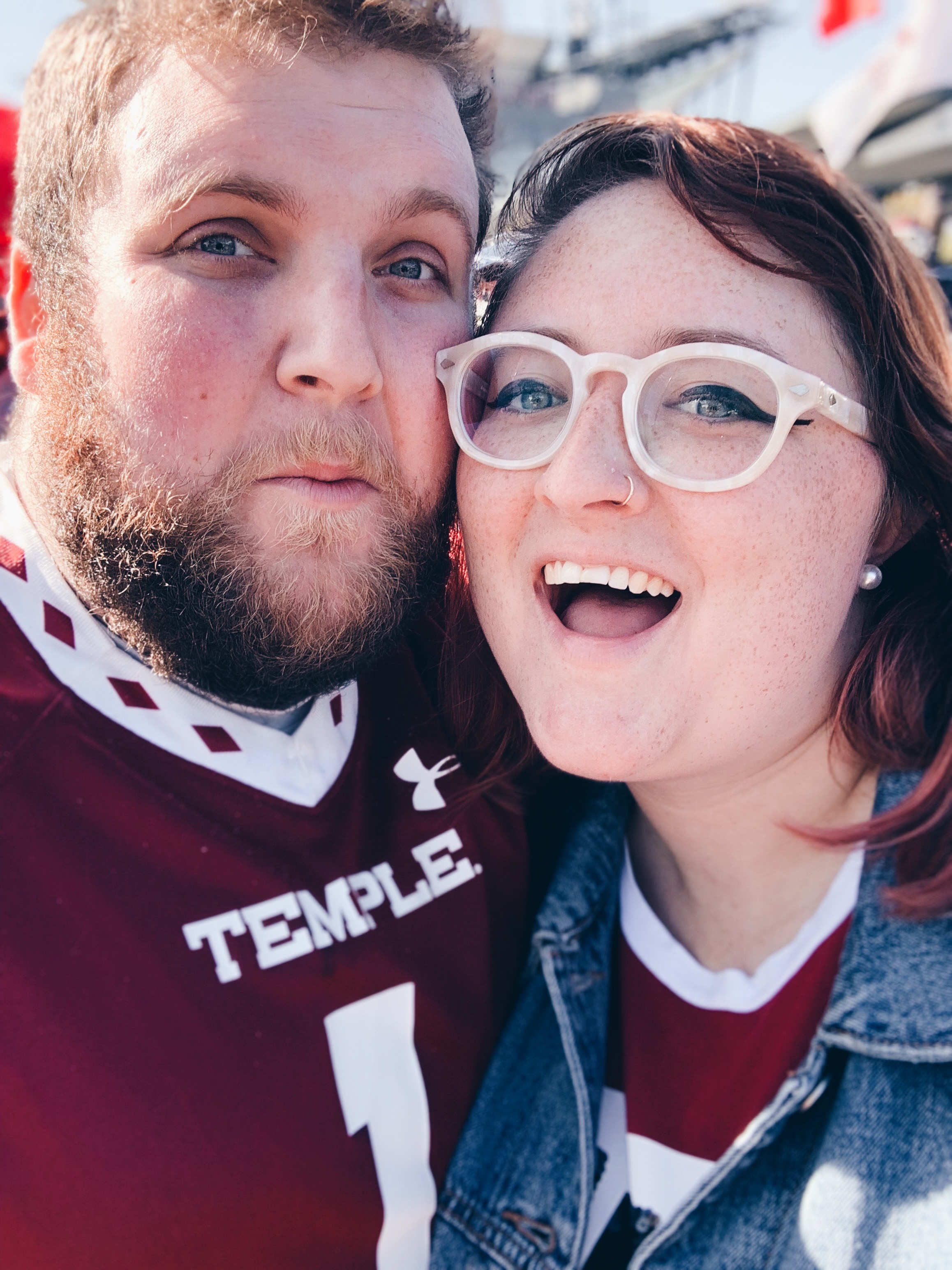 They met in August, got engaged in March, and got married in October. When they started planning the wedding, they had a lot of shared interests to mull over. One that encompassed them all, their love for Philadelphia. They decided to get married in front of the city's iconic city hall. In front of the Love Statue specifically.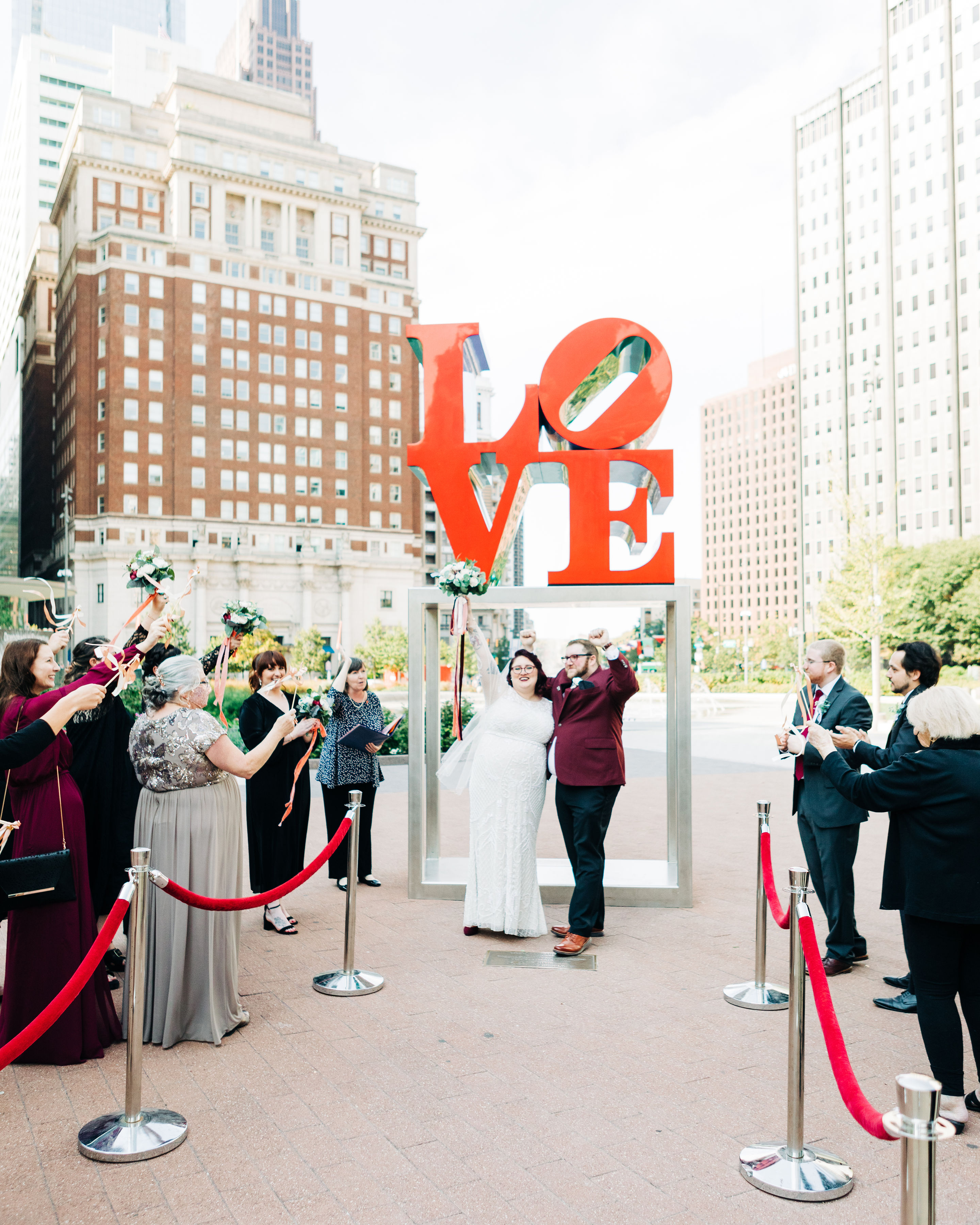 It was October 2020, during COVID. Including the photographers, they had 25 people at their outdoor ceremony. Despite forecasts for rain, it was the most beautiful day—in more ways than the weather. Of course, the ceremony included a Wonder Years song.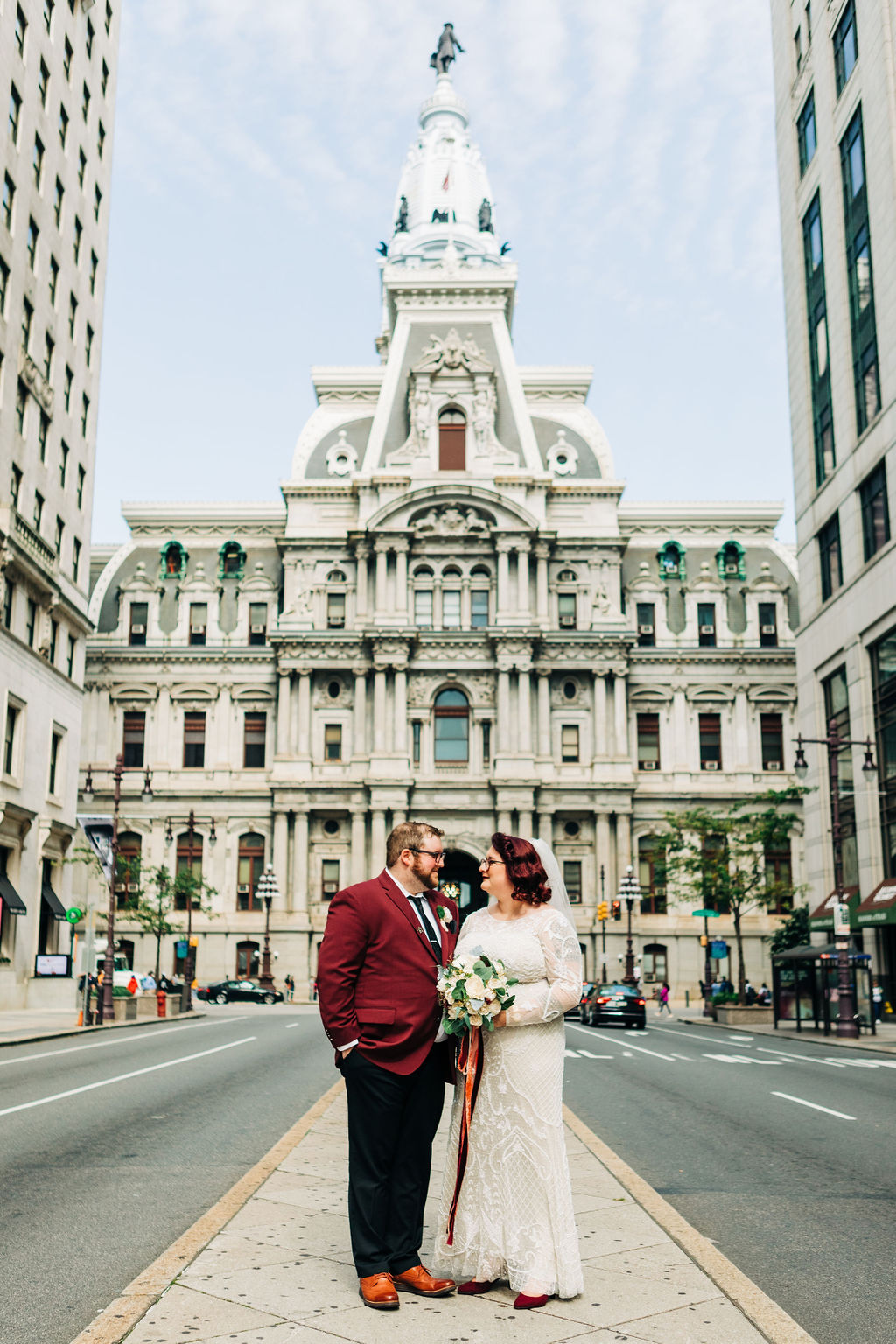 For Valentine's Day, Bridget wanted to frame the Love Statue photo in a Heartstagram. "Seeing the color red, tying in with the sign, without being kitschy, it's the perfect frame." They had other art to match. "When you get married in Love Park, everybody will buy you Love Park artwork."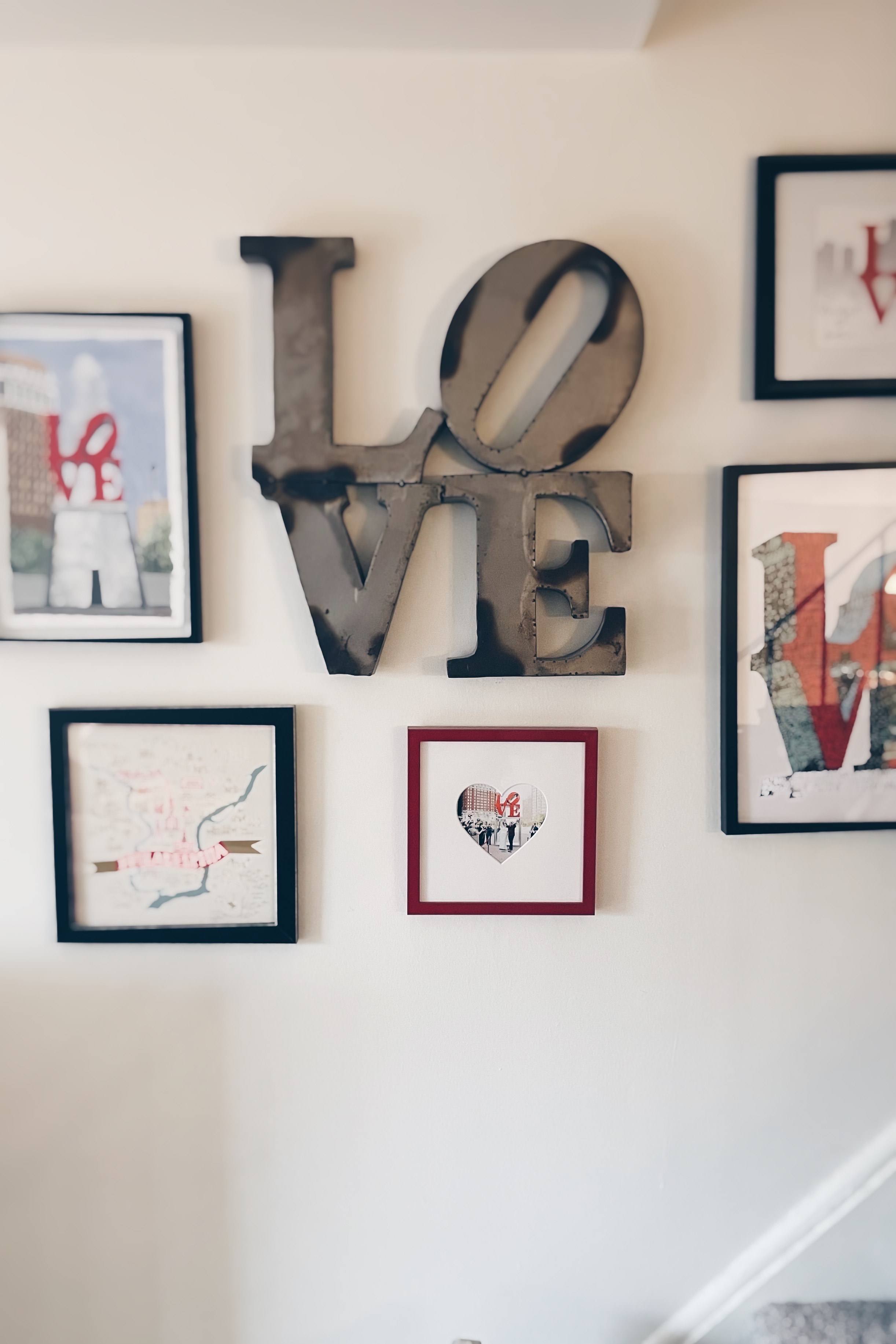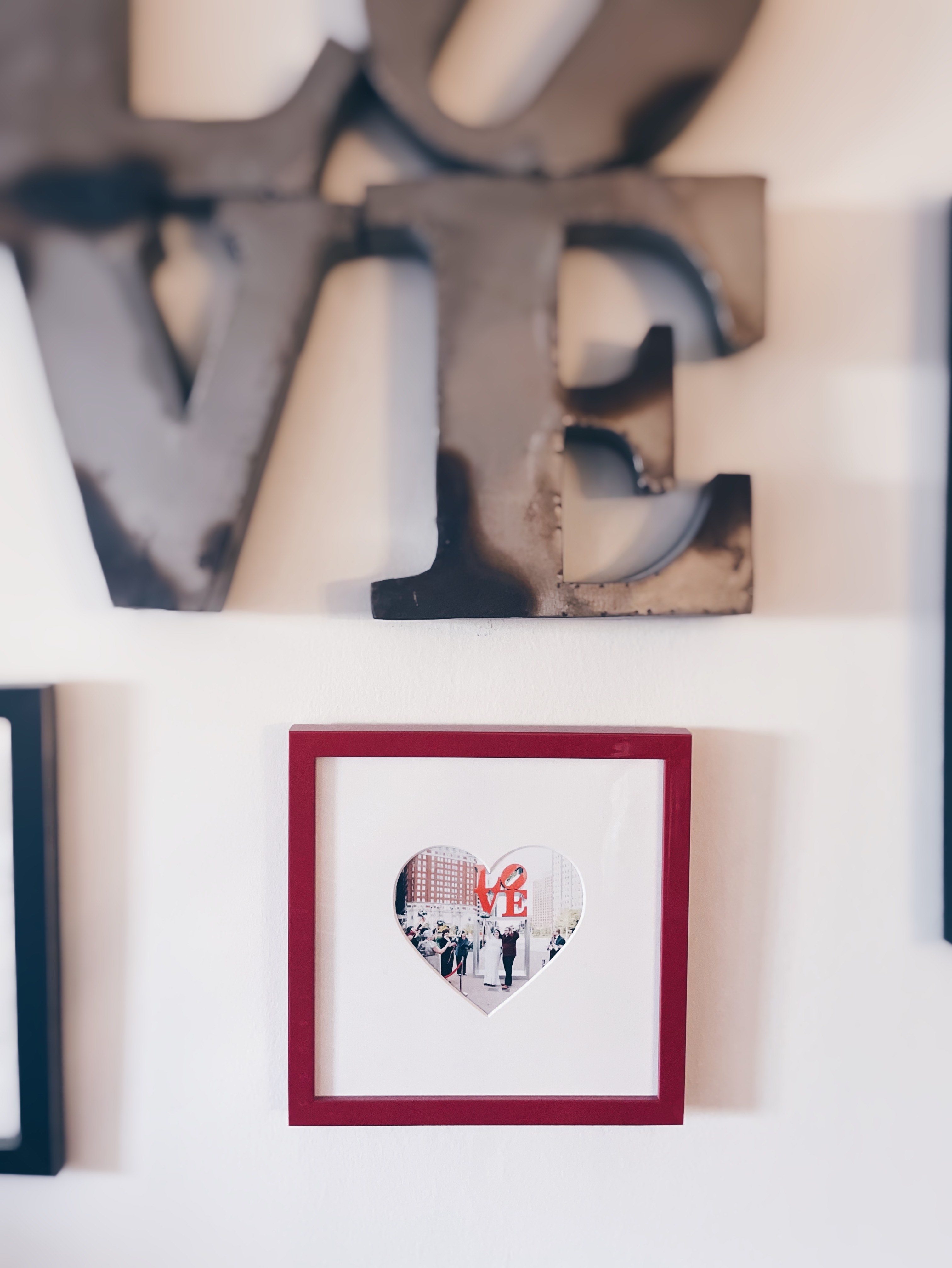 It pops—the red frames, but also the way it makes them feel. "It makes me so happy," remembered Bridget. "It was the perfect day."
They're bound to have many more with a little one on the way. Odds are she'll be a Temple Football fan.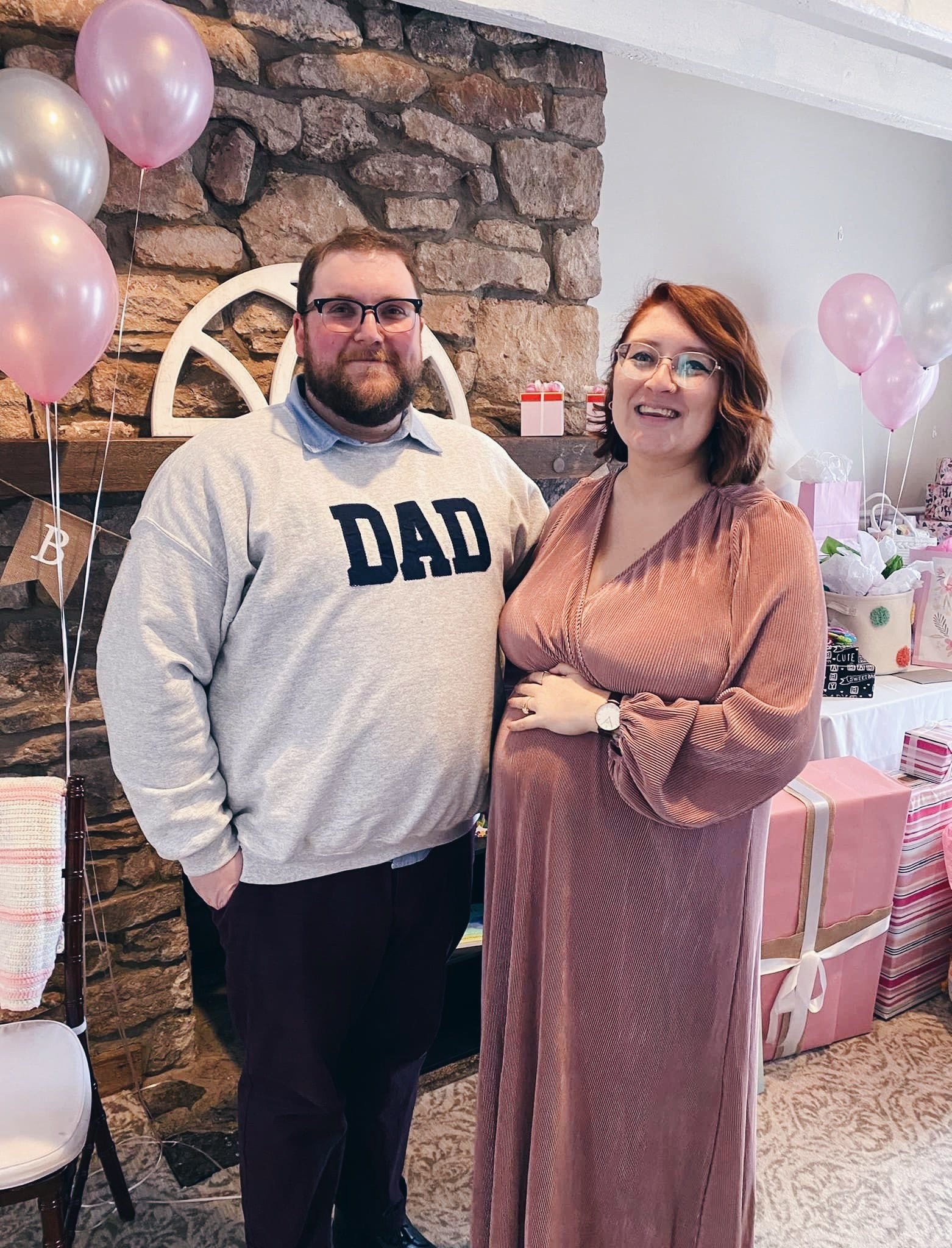 Inspired to frame a love story of your own (maybe even in our Suburban Square store)?