Grandma Joan's Christmas Sing-Along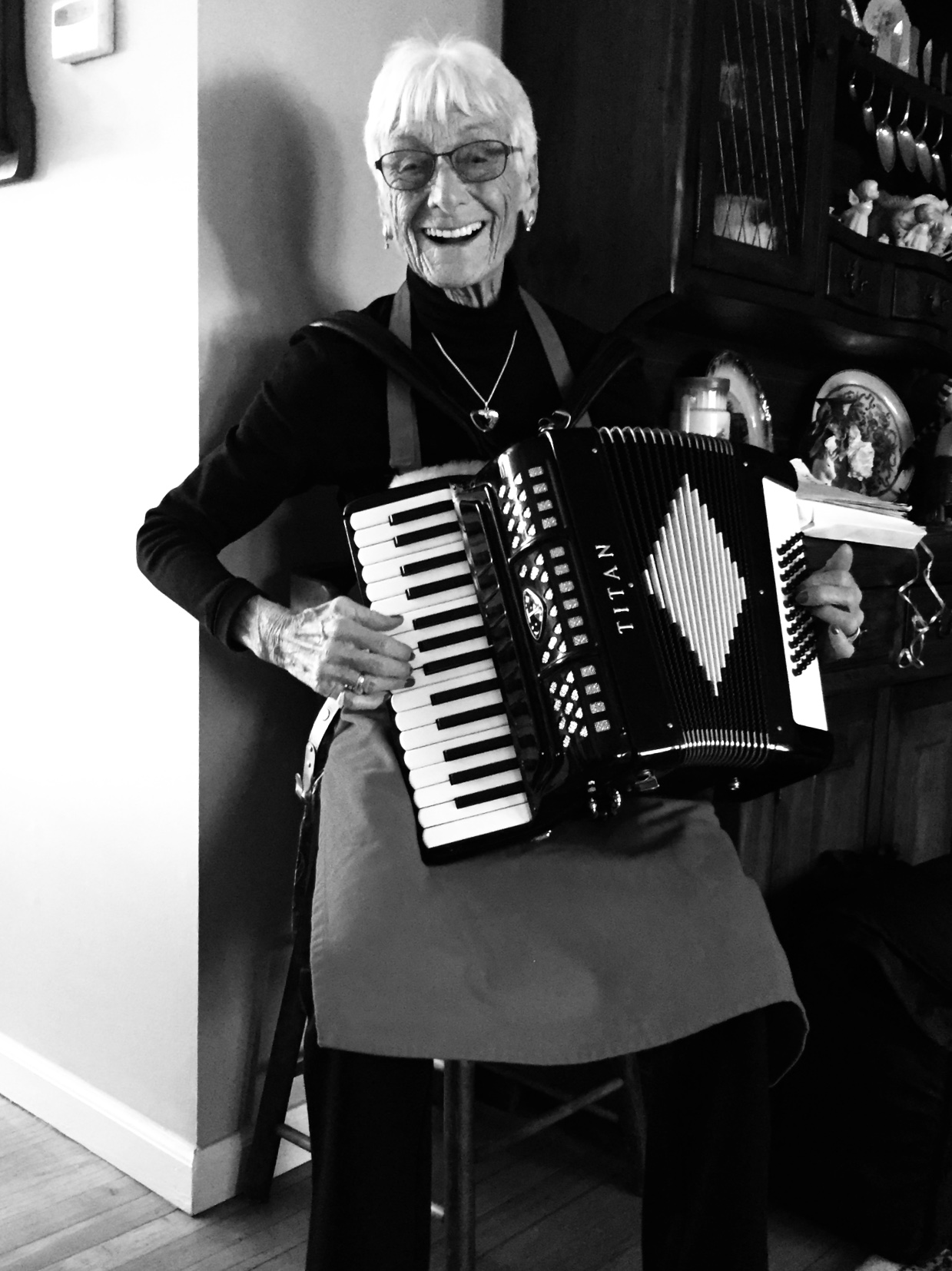 "She whips out the accordion just once a year on Christmas day, so it takes her a few minutes to get tuned up," says Ali Fann about her Grandma Joan, "then we do a sing-along to The 12 Days of Christmas."
Grandma Joan has always had spunk. Her motto is and has always been: "When's the sun's out, we're out!", mobilizing her grandchildren to get outside, take a boat ride or even have a tea party in the yard, no matter what the temperature was. Many of Ali's most fun childhood memories can be attributed to Grandma Joan's wild imagination and boundless energy.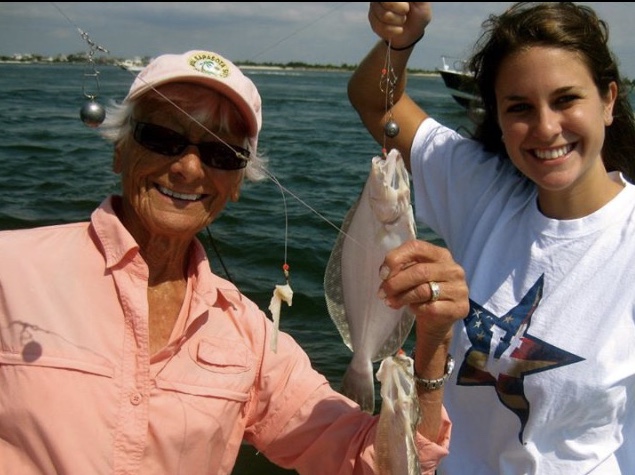 "When we were little, we called her 'G.I. Joan,'' Ali jokes.
When it comes to Christmas Day, Grandma Joan and Ali's grandfather, Art, host the whole family (all the cousins, spouses) at their house for brunch. It's the rare occasion when they break out the fine china and everybody sits down at the table stacked with pounds of bacon. After the meal, they move to the living room and gather for the main event—the sing-along. And Grandma Joan isn't taking any chances that someone has forgotten the words. "She has these packets printed out as if we all don't know the lyrics to Rudolph and Frosty."
She perches herself on a wooden high chair, warms up and leads the entire circle through renditions of classic Christmas songs, with The 12 Days of Christmas as the grand finale. Each family member or couple is assigned a number in the song, an ornament necklace designating the associated quantity (swans a-swimming, pipers piping) and Ali's cousin Christine, an opera singer, as the partridge in a pear tree.
"As we've gotten older, we don't even exchange gifts anymore," Ali says, "it's really about breakfast and then music—the tradition and that time together."
---
Want to frame your holiday tradition as a gift? Now framing sing-alongs, inside jokes, and flag football games in our Holiday Shop.